Dating Affiliate Programs
The largest and most
profitable selection
of dating offers.
Enjoy the perks of CrakRevenue's long-standing relationships with top Dating advertisers and gain an edge over the competition.
Join Crak

revenue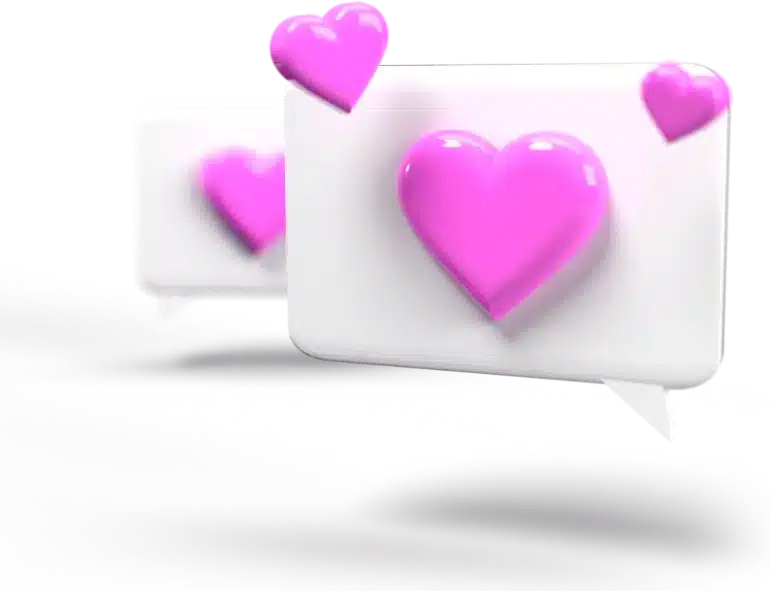 $65M+

in Dating Payouts

350+

Dating Offers

2

Exclusive Brands

$40M+

in Ads spent annually
Why should you promote
dating affiliate programs?
The
widest selection

of dating offers on the market

Benefit from CrakRevenue's expertise in affiliate marketing to find the perfect dating offers for your traffic. With over 350 offers and different payout types (PPS, PPL, RevShare), access unique conversion opportunities in straight and LGBTQ+ global markets, along with GEO-specific advertisers like ShagToday and AsianSingles.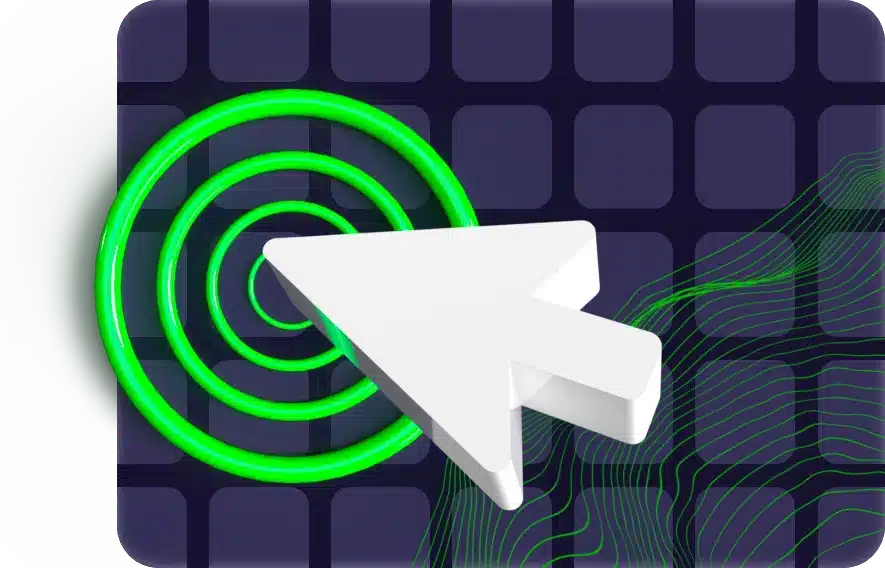 Exclusive

brands & offers

The dating vertical is one of the most popular with our affiliates. We have exclusive, high-performing offers like Ways to Meet and SexMessenger, generating high conversion rates and targeting more than 200 GEOs.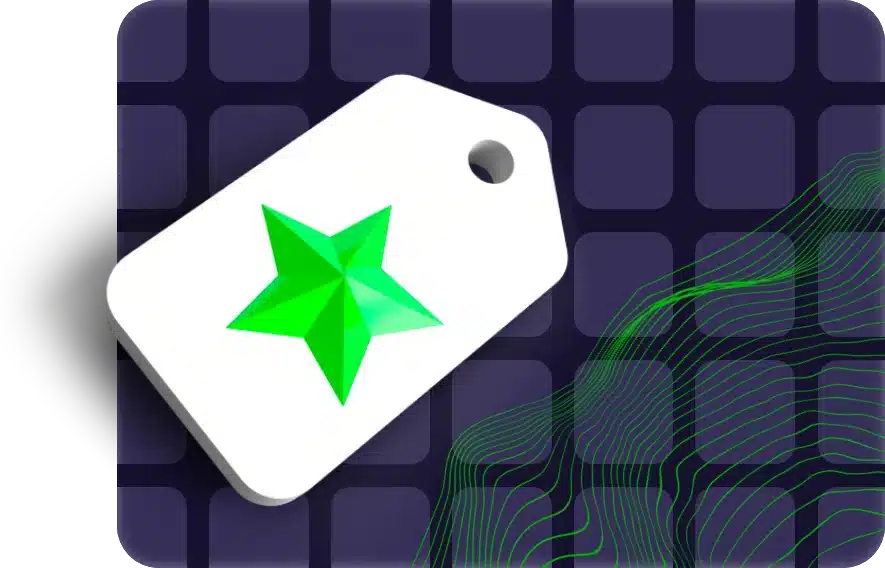 Personalized

Market Products

Our custom products and offers will help generate lots of sales with your traffic. Display our offers on your websites and sit back as users sign up for the dating services you promote. With a high volume of quality traffic, access custom landing pages and unlock additional earning opportunities with higher payouts.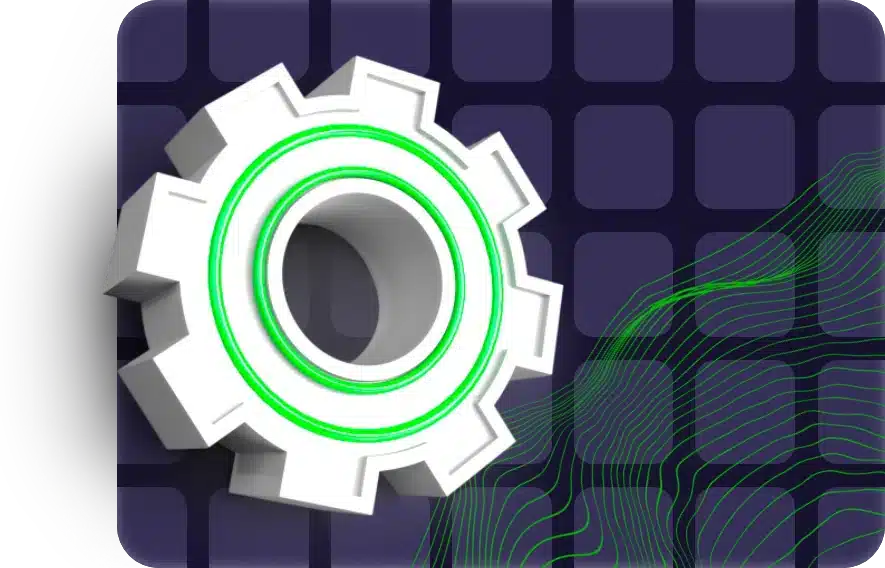 In-house

promotion tools

We work hard to provide our top-earning affiliates with custom in-house tools most suited to their needs. Based on advanced algorithms, our strongest and most efficient tool, the Dating SmartLink, is the best way to increase your conversion rate by showing your users the offers they are most likely to respond to.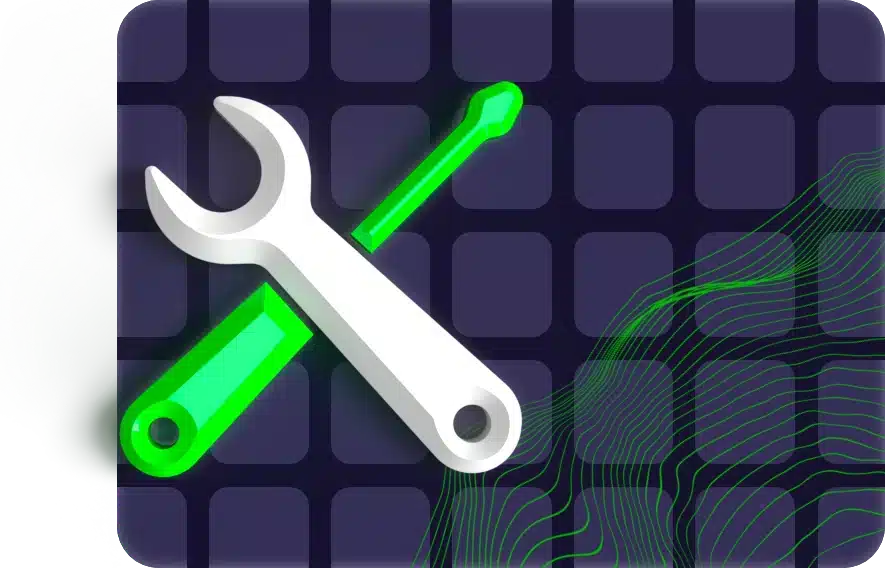 Find the perfect match
for your traffic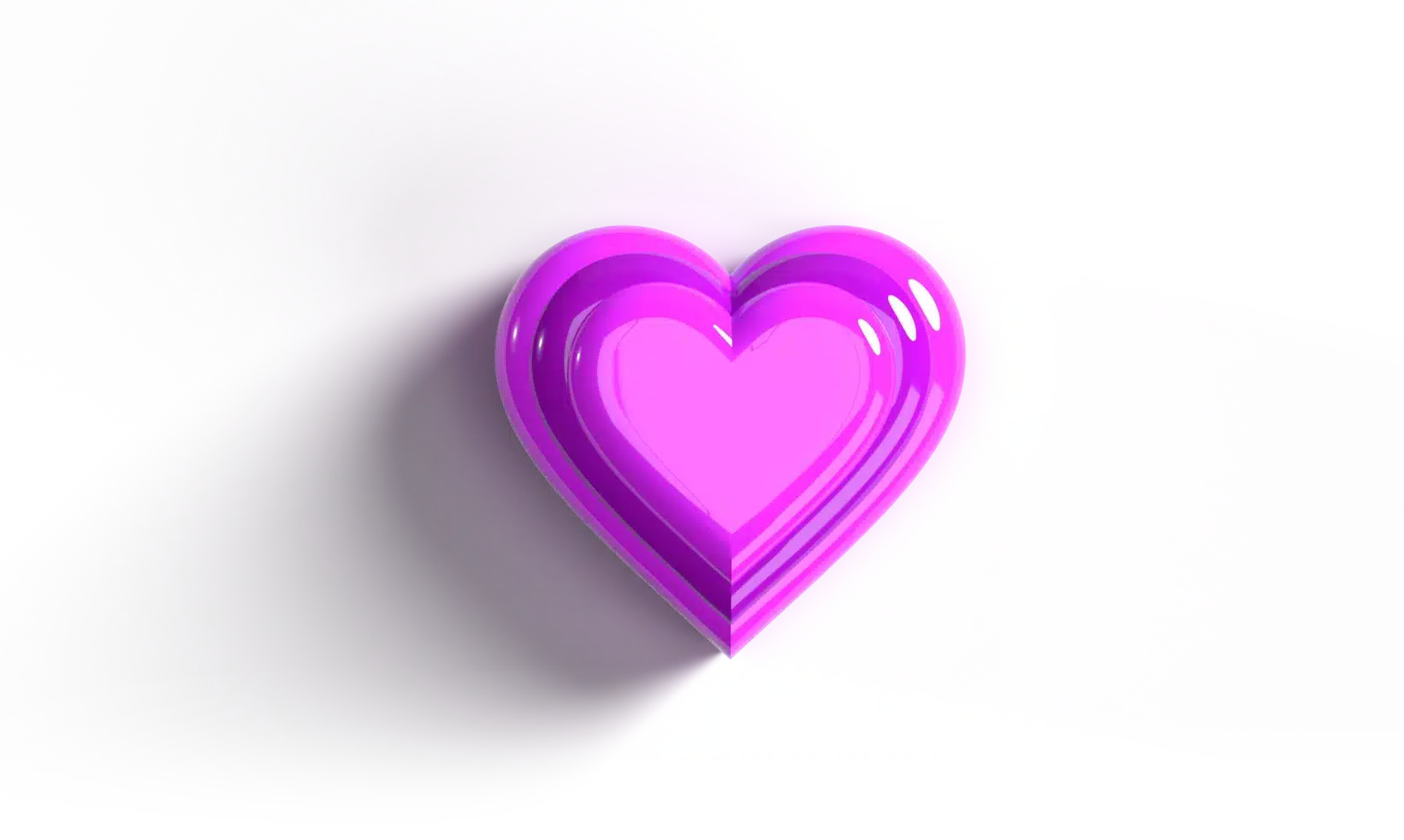 Online dating made a big entrance into people's lives with smartphones, and it's here to stay. Each year, new online dating services are developed for new niches and markets. Whether people prefer to like or swipe to find a match, there's a platform out there for their needs. The global online dating market is growing by billions of dollars annually, and that's a unique occasion for you to find your next advertising partner, whether you're looking for a one-time thing or a long-term relationship.
We work with some of the biggest names in the online dating industry, including Ashley Madison, AdultFriendFinder, and Flirt4Free. Our dating offers perform very well with adult traffic, especially in tier-1 and tier-2 countries. Whether you're a webmaster or a media buyer, you'll find the perfect affiliate program for your marketing goals in our network.
What in-house tools are at your disposal?
CrakRevenue provides you with the best promotional tools and in-house creatives to help you seduce your traffic. Our team of developers designed intuitive, A/B tested landing pages to induce user spendings with your targeted GEOs and demographics.
Dating SmartLink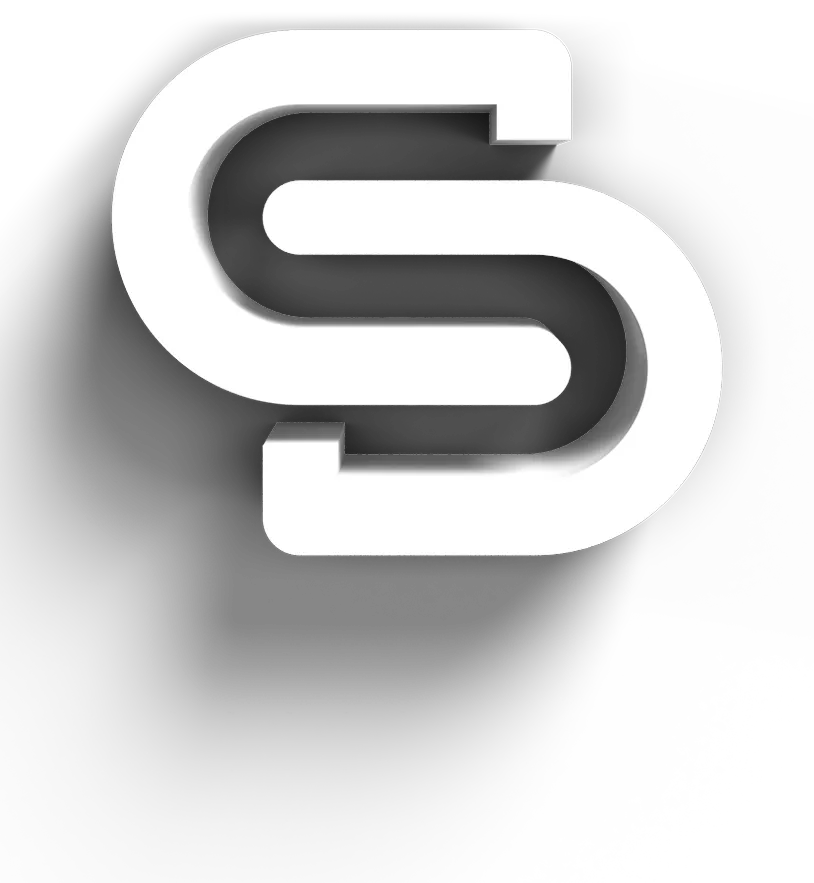 Use the Dating SmartLink, our star promo tool, to maximize your conversation rate and show your users offers with high EPCs. Watch your campaigns' performance increase by 9%, thanks to this tool's optimized algorithm.
Your dating SmartLink will automatically display top-converting offers to your users based on their location, device type, and traffic segment you've created. It's like having multiple campaigns in one with a simple link
Join Crak

revenue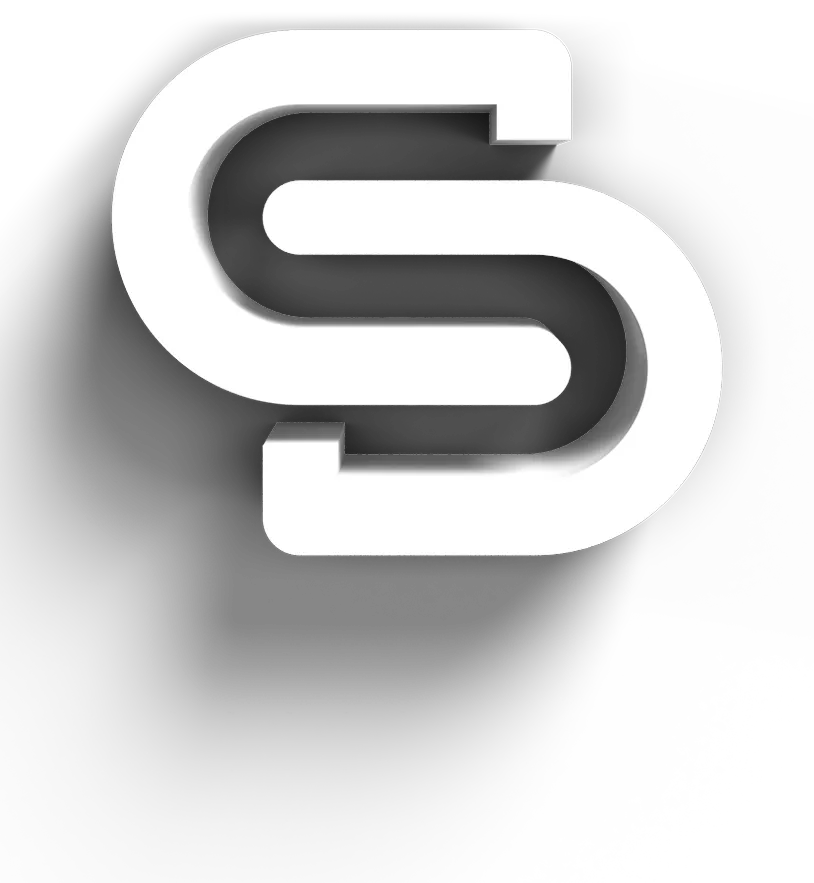 Other promo tools
Banner Ads
Make your offer stand out with a broad range of tested banners proven to generate high CTRs. Choose among multiple format options and add our banners to your website to start monetizing your traffic.
Overlays
Use overlay ads to highlight promo code offers, email registrations, and exclusive promotions on your website. Decide what portion of your website you want to obscure and which dismissing options are available.
HTML Ads
Captivate your audience with responsive and adaptive campaigns featuring dynamic content! Enjoy cross-device compatibility and increased viewability with animated or interactive ads without plugins.
Pop Codes
Promote an offer in a pop-under window using a simple code. Have your offer displayed in a separate window or a new tab to increase its visibility while users focus on the main page they are on.
FAQ - Dating Affiliate Programs
What are Dating Affiliate Programs?

Dating affiliate programs are developed for affiliates to promote adult dating websites through various marketing channels. How do they work? You pick a dating offer and direct your traffic to one of the best adult dating websites. Some dating offers are better to promote with specific geos and device types. When your users become new members on a dating site, you earn money based on the payout type (PPS, PPL, RevShare).
Are Dating Affiliate Programs legit?

Yes. We value each affiliate's time and efforts in our CPA network. So CrakRevenue verifies the legitimacy of all its dating advertisers. We do not work with companies known for scamming users or engaging in unethical practices.

But as an affiliate, it's essential that you know the dating websites you introduce to your traffic. Do some research, take a look at their user platform, and read the offer carefully. Some of them have strict rules. Remember, if you have questions or concerns about a particular dating site, reach out to us via the live chat. We'll be happy to help.
What are the payouts types?

We work with four payout types:

Pay per lead (PPL): You earn a fixed amount for each registration, as long as the completed registration satisfies the terms of the offer single opt-in (SOI) or double opt-in (DOI).
Pay per sale (PPS): You earn a fixed amount for each sale on a dating offer you promote.

RevShare: You earn a percentage commission on all sales generated through your campaign. The earning potential can be long-term. It can even last a lifetime, depending on the cookie duration on the dating website.
Multi-CPA: It's a multi-payout model that includes PPS, PPL, or RevShare. If you're using the Dating Smartlink, the payout type will vary depending on which offer is displayed to your users. Remember that the Dating Smartlink has a powerful algorithm that automatically shows your users high-performing offers according to their countries and device types.
How can I generate conversions?

You can generate conversions in the following ways:

SOI subscription: Users create their accounts on the dating website, and there's no need for an email confirmation.
DOI subscription: Users create their accounts on the dating website and must confirm by email to complete the conversion.
PPS: Every first sale, no matter how much your users spend, is registered as a conversion.
RevShare: Every paid membership and paid action is part of the user spendings, and you earn a percentage of all purchases from every conversion.
Must I have a website or blog to join a Dating Affiliate Program?

No, but you must have a digital property where you generate enough traffic. It can be a mobile app, a game, a forum, etc. Some restrictions apply.

Also, some dating programs do not allow email traffic. There are program-specific restrictions too. If you promote Ashley Madison, for instance, you get paid only for male account creations.
What promotional tools are at my disposal?

CrakRevenue developed 16 different promo tools to help you maximize your conversions and increase your payouts. For instance, you have access to banners, pre-rolls, iFrames, direct links, pop codes, and many more. Some of these tools are restricted to other verticals and specific programs. Don't hesitate to chat with our Customer Experience Team to learn more.

For dating affiliate programs, our strongest tool, the Dating Smartlink is at your disposal to make the most out of your traffic. No need to waste days creating many marketing campaigns to find the best offer for your traffic. The tool does the work for you. Learn more about Smartlinks here.
Can I promote an adult dating site through paid advertising?

For example, most offers allow paid advertising on Google Ads or Facebook Ads. For social media platforms, read their community guidelines to know if your offer can be displayed there. More importantly, read the terms of the offer carefully. It will tell you whether or not paid advertising is permitted.
How do I track my earnings as an affiliate?

Everything you need to know about your earnings and your campaign's performance is on the CrakRevenue affiliate portal on your dashboard. That info includes

The number of conversions
The number of impressions
The number of clicks
The expected payout amount
What kind of support will I receive as an affiliate?

As a CrakRevenue affiliate, you have access to the best support team in the industry. That team is made up of marketing experts and affiliate managers who will make sure that your traffic converts.

You can reach our support team directly from your online affiliate portal via the live chat. And if you have an affiliate manager, don't hesitate to email him your questions.
Are there any restrictions on who can become an affiliate?

No, all people can become affiliates. However, some programs restrict who can promote them and where. Also, the terms and conditions of an affiliate program can give you detailed recommendations on how to boost your conversion rate.

Note that all affiliates must be of legal age in their area.
Are there any legal or ethical considerations I should be aware of as affiliate promoting adult dating websites?

As an affiliate, you have to be aware of the laws and regulations related to online advertising and adult content.

And no matter what challenges you face with a campaign, make sure you always promote a dating website honestly and transparently. Avoid using deceptive or misleading marketing tactics. It could negatively affect your traffic in the future. To help you, here's what we recommend:

Read an offer thoroughly before you promote it.
Be truthful about the signup cost and membership rate. Only say that the registration is free when it's really free to access the service.
Don't make false promises (ex. finding love, getting an instant match, meeting singles IRL).
Promote dating offers to a niche for your ad to be more relevant.

People want to know that you are directing them to a safe and secure website. Otherwise, your conversion rate might suffer, and you could lose visitors in the future.
Why work with CrakRevenue?

CrakRevenue is powered by Affiliates, for Affiliates. We are an international and industry-leading CPA Network cumulating 13+ years of experience in traffic monetization and digital marketing. We provide our network with exclusive, high-paying affiliate programs in some of the most profitable verticals, including Cam, Dating, CBD, and Gaming, an innovative all-in-one platform, unrivaled commission payouts, powerful promo tools, in-house creatives, tested funnels,and multilingual support, all year-round. We pay an average of $40M per year in Affiliate commissions. Come and get your share!
Take the Dating vertical by storm
Promote dating affiliate programs with the best CPA network in the field. Make the most of your traffic to unlock new revenue streams and long-term payouts.
Exclusive programs
Hundreds of dating offers
Dating-specific in-house tools
Huge PPL and PPS payouts
Outstanding support team
Personalized products