CrakRevenue's Story
It all began with 50 Japanese girls in a phone cabin. 
That's the viral video that started it all for Nick. It took off like a rocket, putting him in the driver's seat for the decades to come. 
The year was 2004 when he and his group of friends realized there was money to be made with Internet traffic. CrakRevenue was then founded with Nick at the helm.  
Under his leadership, the network has amassed more than 35,000 affiliates, and the network keeps growing each day.
The Birth of the Whale
CrakRevenue was founded in 2010 by Nick. Only a few people know that our CEO started as an affiliate in his flat, simply promoting the best videos he could find online.
With the arrival of YouTube and the consolidation of online videos at the end of 2005, Nick's primary income source was endangered.
At the same moment, he was offered $250,000 for his business by Brad Greenspan, a well-known Internet entrepreneur involved with major projects such as MySpace. This was a significant amount of money for the business, which was still in its infancy and barely paying for its servers month to month.
Ultimately, a non-competition clause stipulating Nick couldn't create a similar business for the next two years is what turned him off this deal. 
Instead of giving up, the CEO went all-in: he invested all the money he had to better his websites. Thousands of dollars were injected into new features such as comment areas and voting systems on DaNerd.com. 
Nick also developed Deviant Clip, Dachix, and Clipdump during this time.
Despite his best efforts, Nick couldn't compete with YouTube. Fortunately for him, he had one more ace up his sleeve: traffic monetization. This was an area he excelled in. He managed to reach advertisers directly, thus bypassing AdSense to monetize his traffic — something few other webmasters could achieve at the time.
He quickly began integrating tools that he had created for his own projects into what would later become one of his greatest business achievements: CrakRevenue, a new platform strictly devoted to affiliate marketing.
Instead of keeping this technology and platform to himself, Nick decided to turn competitors into allies. This meant making CrakRevenue and all its optimized campaigns available to all qualified marketers.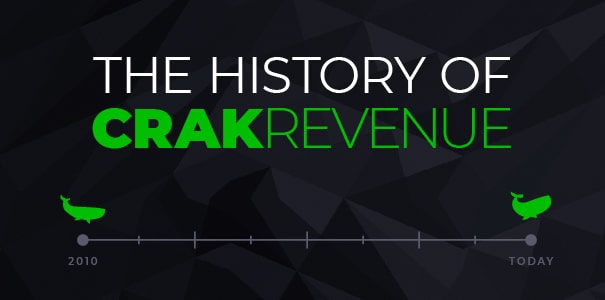 The CPA Network Model's Challenges 
With success comes challenges.
In April 2014, Essociate sued CrakRevenue's affiliate program in the United States District Court for the Central District of California.
Essociate claimed that the parent company of CrakRevenue was infringing on their U.S. Patent No. 6,804,660. This patent described a method and system for configuring an existing affiliate network to receive "virtual affiliates" from an affiliate pooling network. 
Essociate had sued more than 20 companies in the affiliate networking space for infringing on the '660 patent.
Unlike many other heads of companies, Nick chose not to settle. In March 2016, after years of litigation, he obtained an order from the District Court striking down all of Essociate's infringement contentions. The District Court confirmed the CPA network motion, declaring Essociate's patent claims invalid.
This trial cost more than just money to Nick. Indeed, during the 2 years of litigation, CrakRevenue couldn't accept new offers on its platform. Basically, the CPA network had to invest all its time carefully optimizing its existing portfolio of offers and white labels.
On the other hand, the actions of Nick freed the whole industry from this patent troll. Today, anyone can start their own CPA network without the looming threat of legal action.
Nick expressed back in 2016:
"It's a big day for us. We fought for something we believed in. Although a settlement would have certainly been less costly than litigation, we couldn't let patent trolls continue to bully us and others in our industry. We can now focus on the goal we set four years ago: centralize all the industry's top offers with the CrakRevenue network."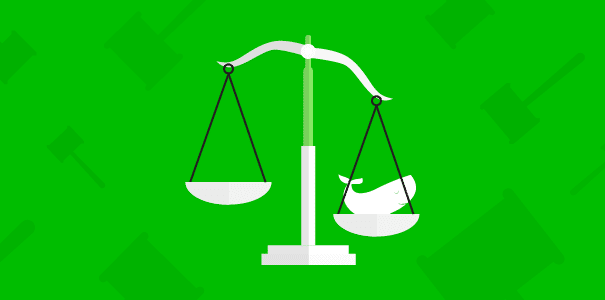 The Growth of CrakRevenue
CrakRevenue came out strong despite that initial challenge and has since seen incredible growth. By reorganizing the company structure and hiring some of the most skilled professionals in performance marketing, Nick built a solid frame to ensure the success of CrakRevenue. 
… and it paid off! 
In the past years, CrakRevenue has secured exclusive partnerships with some of the most lucrative offers in the affiliate marketing space, even achieving 5th place in the famous mThink Blue Book ranking of the top CPA Networks worldwide. 
That's no surprise: Nick knows how to build strong and long-lasting business relationships that benefit both affiliates and advertisers alike. By focusing on high-quality products that generate real conversions and supporting affiliates' growth with countless services and innovative ad tools, CrakRevenue strives to be THE one-stop-shop for all online businesses and web marketers who want to make money online.  
Today, the success of this model can be easily expressed in numbers:
$250M+ paid in affiliate commissions
35,000+ affiliates
700+ products
100+ skilled professionals
20+ international awards won
Whether you've been working with CrakRevenue for a few years or are about to sign up, this story explains why we care so much and why we're eager to keep growing our business and yours together.
We are more than a hundred
Designers, product owners, marketers, affiliate managers and many others assure that CrakRevenue is always growing and maturing, and it shows! Since 2011, our revenues grew by 2000% and our workforce by 950%.
We evolve constantly and are motivated to always offer you the best, by the best.
OUR departments are FULL OF EXPERTS!
Our young and energetic team of more than 100 employees is composed of skilled marketers, inspired designers and IT experts. 30% of our tremendous mix of talent comes from all around the world, making the Crakrevenue team a truly international one, a diversified family working together in a stimulating work environment.
Our NUMBERS are HIGH!
We are the best CPA Network in the industry, and our numbers speak for themselves.
0

M

In commissions to our affiliates per year

0

G

Impressions per month

0

+

Products

0

+

Professional web marketers in our network

0

+

Awards

0

+

Years of expertise in web marketing