Dating SmartLink: A Game-changing Tool
That's right: we have a brand new shiny tool for you, and it promises to take you to new heights. 
We are introducing our new and improved Dating SmartLink: your easy path to higher payout and lower effort! It sounds like a dream come true, doesn't it? 
Our experts have united forces with the latest machines to provide you with a unique and game-changing tool designed to convert traffic from anywhere in the world. But you might be wondering: what even is a SmartLink?
It couldn't be simpler: it's a unique link that makes your affiliate journey easier and more rewarding. CrakRevenue's exclusive technology basically allows you to maximize your earnings without the hassle of multiple campaigns, thanks to one unique and powerful link.
Our next-gen turnkey solution is powered by complex algorithms and combines machine learning and business intelligence to automatically process hundreds of thousands of data lines.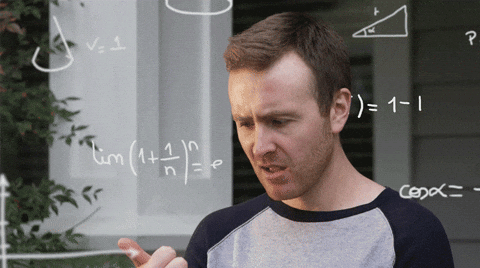 Don't worry about all that fancy wording: it's simpler than you think. 
When a user clicks on your SmartLink, our singular tech takes him to the most relevant offer based on multiple factors, such as location, traffic type, device type, and language.
With your auto-optimized SmartLink, you can drive your users to the most responsive landing pages and display the offer most likely to trigger a conversion. This is what gets you the highest possible payout. Our Dating SmartLink is also optimized with over 300 top converting offers across 251 geos!
To make this as easy to understand as possible, we've broken it down for you. Let's see exactly why you should give it a try, how it really works, and the benefits you can reap from this amazing tool.
WHY SHOULD I USE IT?
Convert them all

Ensure maximum results and no traffic loss by tailoring your SmartLink

to suit your specific needs with multiple optimization parameters. Streamline your efforts and convert traffic from anywhere in the world!

Auto-optimized

All the traffic you send is permanently optimized with our exclusive algorithms. We ensure the highest conversion rates and the most revenue for you. Let our analysts and machine learning do the work while you sit back and reap the rewards!
Only top offers

Our next-gen SmartLink

is optimized with more than

300 top-converting offers

. Promote only A/B tested premium offers that match your traffic interests. Discover a new sea of opportunities and get unbeatable EPCs and the best payouts on the market!!

Responsive designs

Our cutting-edge machine-learning tool aims for the highest

conversion

potential. Your users are taken to the most relevant offer based on individual click data, and each click leads to a responsive and compelling landing page.
HOW DATING SMARTLINK WORKS
1. User clicks on your SmartLink
Our system automatically receives insightful click data about your user, including location, traffic type, device type, and language. 
2. SmartLink displays an optimal offer
Based on the data collected, your SmartLink drives your users to the offer most likely to trigger a conversion.
3. Track performance with real-time statistics
Get quick access to detailed real-time reports with our ergonomic all-in-one platform. Compare your campaigns and experience the SmartLink Factor!
BENEFITS OF THE SMARTLINK
Scale your business with maximum flexibility and convenience with the most competitive SmartLink on the market. Put your trust in a unique combination of human and artificial intelligence processing hundreds of thousands of data lines daily! 
CrakRevenue works exclusively with some of the world's most successful brands, meaning unrivaled payouts. Work only with high-performing creatives and ensure maximum ROI for your affiliate marketing efforts!
If you have any questions, don't hesitate to reach out and chat with us! Our Customer Experience Team is here to help through our live chat feature or through email at support@crakrevenue.com.
GET YOUR SMARTLINK JOIN CRAKREVENUE