Why should you promote
CBD affiliate programs?
Trusted

CBD partners

CrakRevenue works closely with several top CBD companies, including CBDistillery, CBDfx and Charlotte's Web.These industry leaders have provided millions of satisfied customers with high-end CBD products and count thousands of 5-star reviews!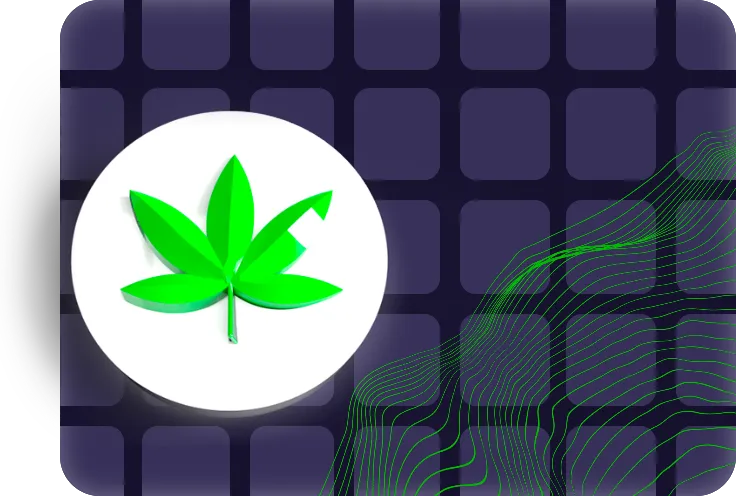 Trusted

Highest-paying

offers

Earn up to 70% of all purchases (RevShare) or $35 per sale (PPS) made through your affiliate link. Get paid for every rebill for up to 365 days, thanks to longer cookie life!
Trusted Maximum

appeal

Expand your reach to mainstream audiences and tap into a multi-billion-dollar market with compelling CBD offers. Take advantage of the fading prohibitive regulations and social stigma by helping consumers make educated CBD purchase decisions!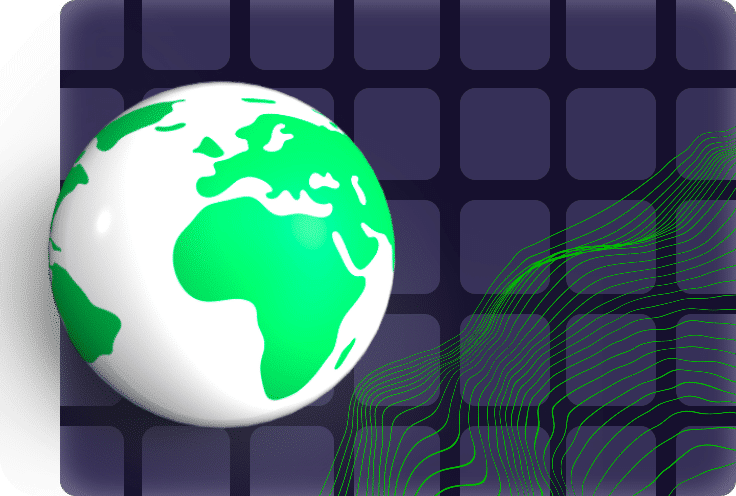 Trusted

Optimized

funnels

Our tested and continuously optimized flows have proven to deliver the highest lead acquisition, conversion and retention rates. If it doesn't perform, we don't release it on our CBD affiliate programs. Period.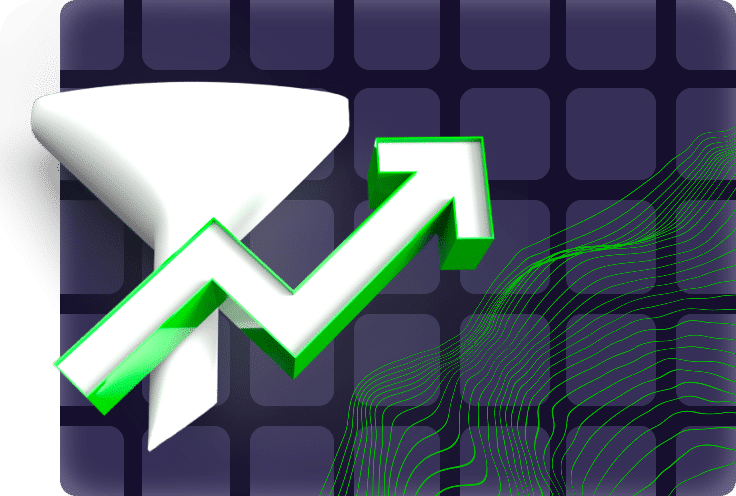 Bringing you
the biggest payouts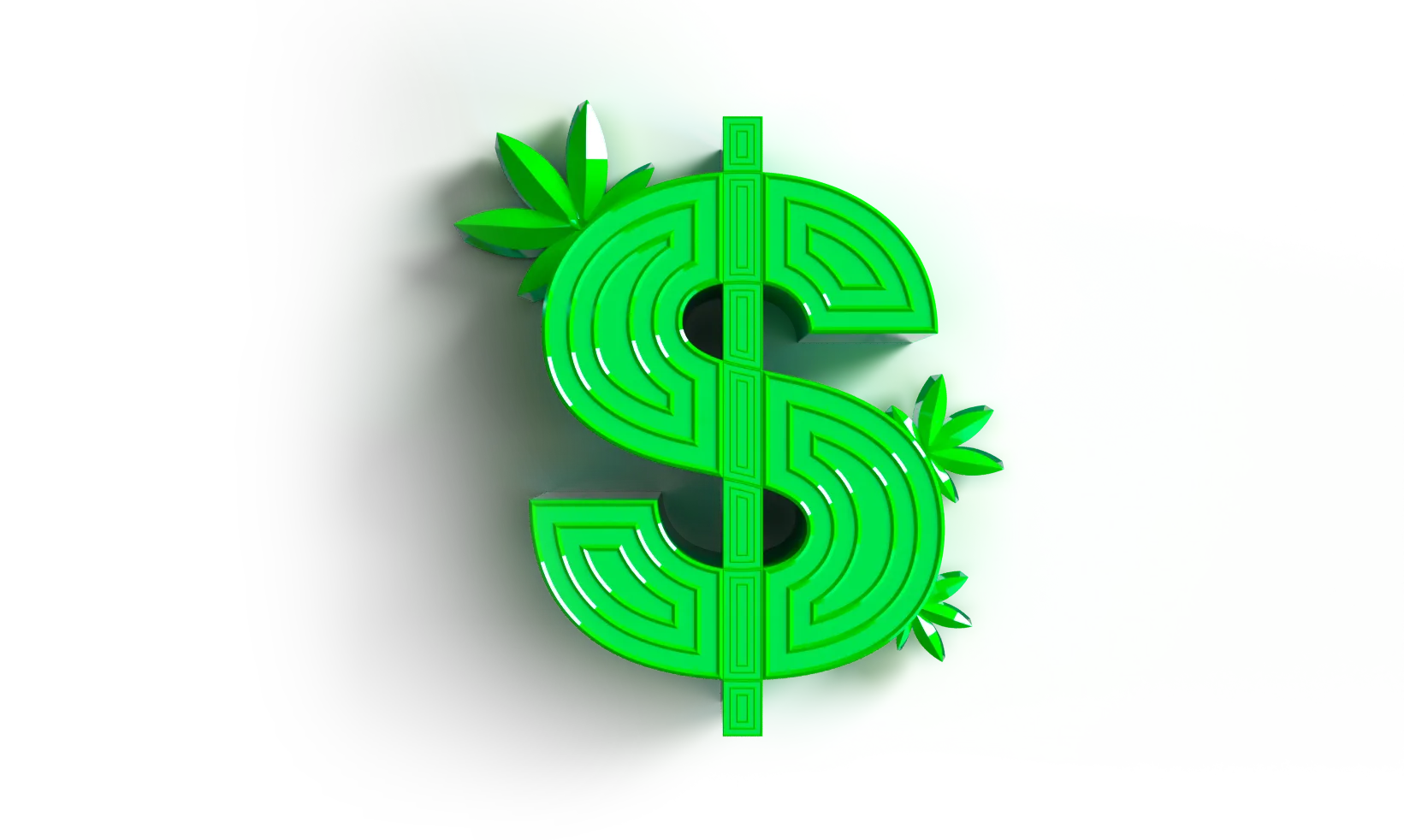 CBD is the abbreviation of cannabidiol, one of the numerous natural compounds found in hemp and cannabis plants. Unlike THC, CBD doesn't cause intoxicating effects. Hemp-derived CBD products are experiencing ever-growing popularity. Recent scientific research suggests that such products can potentially benefit numerous physical and mental health conditions or symptoms, including stress, anxiety, sleep disorders, depression, appetite loss, nausea, inflammation, chronic pain, glaucoma, arthritis, epilepsy, and more.
The CBD market was valued at $9.1 billion in 2021, and experts expect it to reach $59.3 billion by 2030. There's never been a better time to start promoting today's best CBD brands and products on the market! With CrakRevenue's selection of rewarding CBD affiliate programs, you're most likely going to turn your traffic into returning customers and generate long-term revenue!
---
FAQ - CBD Affiliate Programs
What is CBD?

CBD stands for Cannabidiol, one of the multiple natural compounds (cannabinoids) found in hemp and cannabis plants. Contrary to THC, the key psychoactive cannabinoid found in cannabis, CBD doesn't cause any intoxicating effect.

CBD interacts with our body's endocannabinoid system (ECS), which is dispersed throughout many brain regions and responsible for regulating numerous aspects of functions, including appetite, sleep, pain and immune system response.

Since the ECS is common to nearly all animals, CBD oil for dogs and cats is also becoming an increasingly popular niche for various potential benefits.
Do CBD products have THC?

It depends. When comparing the different CBD products available, we find what we call broad-spectrum CBD, full-spectrum CBD and CBD isolate (pure CBD).

Broad-spectrum CBD contains the vast majority of the multiple compounds found in the cannabis plant, except for one key cannabinoid: THC.

Full-spectrum CBD contains all major cannabinoids, including a slight amount of THC (less than 0.3% according to FDA rules and regulations). Such a compound combination could maximize the potential benefits of CBD because of what experts call the entourage effect.
Is CBD legal?

Yes. CBD flowers are classified as hemp under the 2018 US Farm Bill and contain less than 0.3% THC, which means they are federally legal.
What is CBD used for?

Consumers have reported using CBD products (oil, gummies, topicals, etc.) for overall wellness but also to help with one or many of the following mental or physical health conditions:

Stress
Anxiety
Depression
Sleep disorders
Appetite loss
Nausea
Inflammation
Chronic and athletic pain
Artery plaque buildup
Neurodegenerative disorders
Intestinal pain and contractions
Osteoporosis (bone growth stimulation and strengthening)
Menstrual cramps
Seizures
Sexual health
& more
Why become a CBD Affiliate?

An ever-growing number of businesses have started offering CBD oil products, as social stigma and prohibitive regulations around hemp and cannabis evaporate in numerous countries, including the US.

The market is booming, and nothing seems to stop CBD from becoming the next giant money magnet. The CBD market is expected to reach a $59.3 Billion value by 2030.
Who is involved in CBD Affiliate Programs?

There are 3 key players in the CBD Affiliate Marketing game: Affiliates, Advertisers, and CPA Networks.

Affiliate: An Affiliate is anyone who has web traffic to monetize. It can be a webmaster, a media buyer, a social marketer, an emailer, an influencer, a content creator, and beyond.

Affiliates connect with Advertisers through CPA Networks that put Affiliate Programs at their disposal and get paid for each desired action (e.g., a click, a purchase, a filled-out form) made by their traffic (web users).

Advertiser: Advertisers are the CBD merchants or companies looking to promote their product(s) / offer(s) and wishing to pay on a performance basis (e.g., for each sale generated by Affiliates).

CPA Network: A CPA network is a bridge between the Affiliate and the Advertiser, tracking conversions (sales) and making sure you–the Affiliate–get paid for your work.

CrakRevenue, for example, is a CPA network connecting Affiliates and Advertisers across verticals for over a decade. With more than 700 offers and multiple payment methods, we've been supporting our affiliates by getting them the hottest offers in digital marketing.

Finally, a CPA network has affiliate programs and offers to promote and help you optimize your efforts with data-driven insights and real-time reporting.
How do I get paid with CBD Affiliate Programs?

CBD Affiliates can get paid under PPS or Revshare payout models.

PPS (pay-per-sale) means you will get paid a fixed rate each time someone completes a purchase attributed to your unique Affiliate link.

RevShare means you will earn a percentage of all the sales generated by customers who first purchased CBD through your unique Affiliate link and then returned to buy more weeks or months later.

At CrakRevenue, there are 2 payment periods per month. The first starts on the 1st of the month and ends on the 15th. The second period starts on the 16th and ends on the last day of the month.

Currently, we pay in USD by Bitcoin, Check, ePayService, Paxum, PayPal, and Wire (bank transfer). Depending on your carrier, country, and/or financial institution, some restrictions may apply.
Which CBD Affiliate Program(s) should I promote?

We have multiple high-paying CBD Affiliate Programs allowing you to promote some of today's most appreciated CBD companies, including CBDistillery, CBDfx and Charlotte's Web.

Join CrakRevenue and find all our CBD offers here!
What is the target audience for CBD?

The main market for CBD products is currently women in their 30s.

However, a thin majority (56%) of CBD users are female, while 44% of users are male.

62% of CBD users reported using CBD to treat a medical condition.

Other users, especially those under the age of 34, use it for general well-being.

Millennials and Gen-X make up the bulk of early adopters, but the most significant increase in new customers is among Gen-Z.
Which promotion methods can I use to promote CBD?

The best methods to promote a CBD offer include acquiring traffic on review and coupon sites, discount codes, and SEO content.

An increasing number of social platforms encourage engaging video posts, opening the door for unboxing/review videos in which you can provide viewers with detailed and relatable information to boost conversions.

Email marketing and paid social media campaigns also work great with CBD Affiliate Programs as long as you respect advertising regulations and compliance guidelines.
Why work with CrakRevenue?

CrakRevenue is powered by Affiliates, for Affiliates. We are an international and industry-leading CPA Network cumulating 13+ years of experience in traffic monetization and digital marketing.

We provide our network with exclusive, high-paying affiliate programs in some of the most profitable verticals, including Cam, Dating, CBD, and Gaming, an innovative all-in-one platform, powerful promo tools, in-house creatives, tested funnels, and multilingual support, all year-round.

We pay an average of $40M per year in Affiliate commissions. Come and get your share!
Become a CBD affiliate and enjoy all the benefits of working with CrakRevenue
Dedicated customer experience team
Unrivalled payouts
Industry-leading partners
365-day cookie lifetime
Flexible payment terms
Multibillion dollar market