Upgraded Smartlink: Your Turnkey Solution for Easy Affiliate Marketing
Have you tried the Smartlink yet to convert your audience? If so, you know how great of a promo tool it can be to boost your conversion rate and crank up your revenue stream. But you have yet to know how its new algorithm will improve your performance by up to 17%!
What's the ultimate goal when you set up a campaign? Probably to have the highest conversion rate and earn a pretty good commission, right?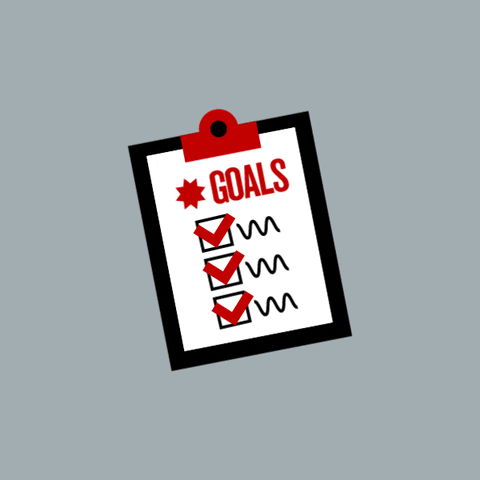 Well, that's exactly what we want for all the affiliate marketers in our network. And though we have great brands and products, and you produce great content on your website, there's no guarantee that your campaigns will result in a lot of sales. 
How do you choose the right offer that will bring you high easy commissions for days? How do you find the best creative that will incite your users to buy the products you promote? That's the tough part.
You may think you know the people who visit the site or the blog you're hosting, but your online audience is more complex than it seems, and one marketing campaign won't give you enough data to target them better or to choose the affiliate program that's gonna bring the best results.
If you've had the chance to promote affiliate programs using our powerful Smartlinks, surely you've noticed how effective they can be in converting your end-users.
Since we've added this promo tool to the CrakRevenue portal, we've helped countless affiliates increase their ROI by automatically displaying relevant offers with A/B tested creatives to their users. 
Smartlinks work wonders with your traffic, but what's even better for an affiliate marketer's campaign than Smartlinks? Smartlinks with an optimized algorithm!
CrakRevenue is proud to introduce this upgraded promo tool. We've been working hard on it for the past two years, and we hope you'll love this bad boy as much as we do!
But for the affiliate beginners less familiar with Smartlinks, let's start by defining them.
What is a Smartlink?
To sum it up, a Smartlink is a powerful ad tool. With a simple link created by our team of experts– a very smart one– you can target your end users with the best offers. You simply add it to your website, and your Smartlink will show your users the most relevant product based on geo and device type. 
Once your Smartlink is added to your website, you have nothing else to do! No landing page to create, and no ad format to choose from. Easy, right?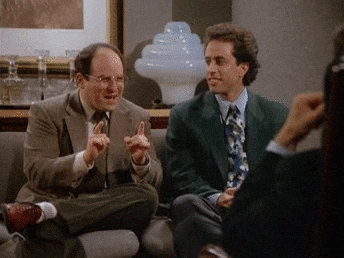 The tool is designed to do more than help you, it does the work for you, and for free! All you have to do is place it online on your website and watch the sales number go up on your CrakRevenue portal.
The new Smartlink algorithm includes data such as your users' device type, their location (geo), and your chosen vertical to maximize your conversions. 
Not only will it show relevant ads to your users, but it will also show ads that are more likely to generate conversion on specific offers! It's like having many marketing campaigns into one with just one link!
With a Smartlink, no traffic gets wasted. Only CrakRevenue's optimized offers with A/B tested creatives are shown to your users, maximizing conversions and profits.
If Smartlinks are so awesome, why the upgrade?
Smartlinks are great, but to stay great, a lot of periodic manual optimization comes into play. So we found a way to reduce the manpower on this super effective tool without taking anything away from its performance.
The result: we came up with an algorithm way more powerful than the previous one. And, happily for us, it basically optimizes itself!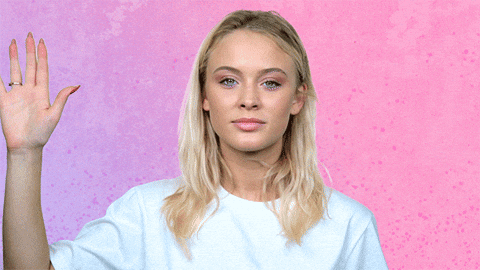 How did we do that?
Ok, it's about to get a bit technical, but bear with us.
A Smartlink is developed and constantly optimized to adapt to what we call a bucket. What the hell is a bucket? In affiliate marketing, it's a set of marketing campaigns. We constantly observe buckets to track how well a set of offers are performing with certain types of traffic. We call these types of traffic paths. 
A path is a combination of location (geo) and device type (mobile or desktop). For instance, an offer shown to Americans on mobile is an offer targeting one path.
Now, imagine the number of paths possible with users scattered all around the world. It's huge!
Just to give you an idea, we had to optimize Smartlinks weekly based on hundreds of paths. That's a lot of optimization for one promo tool!
So to make our life easier and keep the Smartlink as efficient as possible, we looked for a solution.
And we came up with a new and improved version.
What does the upgraded Smartlink algorithm do?
Don't worry! We'll spare you the code.

Our Smartlinks new algorithm is the result of two years of work with our badass data and analytics team. It has proven to increase our affiliates' overall performances by 17%! 🔥
The upgraded Smartlink tool can not only display relevant offers based on paths (combinations of country and device type), it can optimize offers by affiliate too. That means that the algorithm is capable of taking into account traffic subdivisions created by affiliates within their traffic. 
The Smartlinks' new algorithm also does the heavy lifting to constantly optimize itself and give our maintenance guy a healthy work-life balance.
In a nutshell, our new Smartlink algorithm can
Perform more than

hundreds of automated offer modifications per day
Detects all EPC variations

on offers 

Display offers based on the highest EPCs and revenues

in real time

Be used with

all types of dating and cam traffic

Be updated with

very few hours of optimization weekly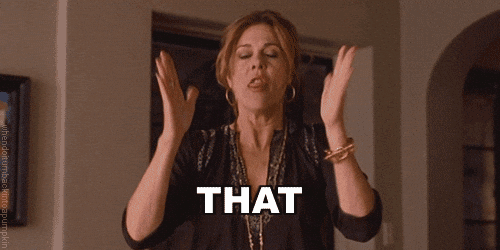 Who should use Smartlinks?
If cam and dating offers are where you send your traffic, the Smartlink is definitely the cordless-lithium-battery-operated-with-a-flashlight drill in your toolbox. We have lots of dating and cam affiliate programs. We even have a subcategory of Smartlinks developed for each of these two verticals.
Our cam Smartlink helped our affiliates boost their conversion rate and commission like crazy, and that was before the upgrade. To learn more about using this powerful promo tool with cam affiliate programs, check out our affiliate testimonials here.
As for dating offers, the Smartlink is also the most powerful promo tool to convert your audience. Save yourself the hassle of trial and error with multiple campaigns, and try the dating Smartlink instead.
Why should you use the Smartink?
Imagine not having to guess, anticipate, or predict how well an offer would perform with your traffic. As an affiliate, you'd save time, money, and you'd be able to focus your efforts on other aspects of your online business.
You simply add the link to your website, sit back, relax, grab a cookie, and watch your affiliate marketing business grow as your users spend money on the best offers.
Wanna save some precious time on your campaigns and convert as many people as you can? The Smartlink is the best tool to achieve just that.
It's user-friendly, and it's already set up to reach your niche, no matter the country or device. The level of accuracy is more than on-point since the tool relies on the most recent data to show your users the highest-performing offers.
Now, that's easy affiliate marketing!
Two of our affiliates were among the first to try the upgraded Smartlink. Here's what they had to say
MJ, Australia, affiliate since October 2021
I've been hosting a blog on relationships and sex for 3 years now. I drive a huge amount of traffic, and people have been engaging with my content a lot. It took me a while to get into affiliate marketing because I was really scared of losing my audience. I really put a lot of time and effort into my blog posts and I research every single brand that asks me to advertise their products on my website. We all wanna get paid, but my goal has always been to help first and make money second. So I had to find a way to keep spending time on content, which I love, and less on advertising.
My affiliate manager told me about the upgraded Smartlink and about how it would help me save time. I had tried Smartlinks in the past. They brought me great ROI with dating offers. And now that there are more dating offers available, I was happy to know that the new algorithm would factor in all EPC variations and show the best offers to my users. In a matter of days, I basically quadrupled my ROI and cashed in the fattest payment in the past 6 months. I was a guinea pig, but hey, it was totally worth it.
Raja, India, affiliate since March 2022
In 2018, I launched a sex gaming site that's reached millions of people. It still has a high traffic because I keep it free, but my ad campaigns are really time-consuming. I don't always know which brands my users interact with. With the new Smartlink, I don't have to worry. It already knows which ones will bring more sales. I don't have to find the best brand, I don't have to buy extra traffic. I just have to trust that the links will work for me.
With the new Smartlink, I was able to show good cam site ads to Indian users. It was super easy, I almost didn't do anything. I just added the link to my site and let it work. My commission has never been this high. I think it's an amazing tool to work with.
After the upgraded Smartlink, what's next?
FOR US
We pride ourselves on the fact that we constantly improve our marketing tools and products to help our affiliates better achieve their goals. The upgraded Smartlink is only one step in the right direction.
We aim to make Smartlinks even smarter and wish to improve its machine-learning process to take its accuracy to another level. Our dream is that one day, all our affiliates will be able to promote affiliate programs  with the least amount of effort and still earn great returns, thanks to our advanced technology and their amazing online traffic. 
FOR YOU
It depends on where you're at and on how far you're ready to go. If you've already decided to join the #1 CPA network and started to explore our affiliate programs, to learn about our many products, and to promote them with our ad tool, then you're on the right track. 
You can get rid of your beginners' training wheels and start making money with the smartest tools at your disposal, like high-paid marketers.
In fact, you're one Smartlink away from your next easy commission.
But if you've just heard about CrakRevenue, and are ready to create your next marketing campaign with our cutting-edge links, then you're about to take your online business to new heights and earn more money than you ever made. 
Get high payouts and convert your audience with curated offers that will generate the most sales. Create a long-term partnership with high-profile brands and become the best-ranked affiliate in the CrakRevenue network for days.
FOR YOUR USERS
No matter what tool you'll be using on your website to encourage online sales, they won't be able to tell the difference. They'll still visit to view your amazing content, whether it's a blog, an app, a software, or a streaming service, they'll be shown products based on the most recent data.
What about promo tools other than the Smartlinks?
When it comes to getting you the best ad tools, CrakRevenue is your network. Our optimized links are not the only tools that can bring your high commissions. In fact, there are other tools that are best suited to cam, dating, or other products in various verticals. Here are a few examples:
Live cam widget

WordPress plugin

Popunders

Banners

Embedded games (new)
Discover all the promo tools in your portal and find out which ones are better for your affiliate marketing business.
Have you tried our upgraded Smartlinks yet with your traffic? If so, share your feedback in the chat with us. We'd love to hear about your experience!
If you haven't tried it yet, don't waste another second missing out on high EPCs and crazy commissions!