RichAds Review: How to profit from the Performance Mode feature
We are excited to announce that RichAds is our Partner of the Month for February! Enjoy our special promotion on your first deposit and discover the new Performance Mode feature in this detailed review!
Tired of manual campaign optimization and constant rechecking of stats? Wish someone would come and do this tiresome analysis for you? Read this RichAds review!
Our today's expert — RichAds network — surely knows a great deal about using AI tools to your advantage and has tips on successful campaign launches to share.
Having the best sources lists added and updated automatically every day without effort, getting your bids predicted, and achieving the desired CPAs seemed impossible a couple of years ago.
However, there's now an ad tech network that embodies all of this in its functionality.
How to apply the AI features to increase your CR and ROI?
Are they easy to set up, and is some tracking required?
What's crucial to know for a real converting campaign?
Find all the answers in this RichAds review.
One-click optimization to enhance CR: meet AI tools
Getting the highest results from a campaign can be a tough task, especially if you want to do it quickly and without daily endeavors, as there are usually several campaigns running.
Apart from choosing the best-performing sources, you need to apply a bunch of optimization techniques to actually get to the desired price of conversion and obviously increase the income generated.
If everything's quite easy with the top sources choice — RichAds offers the division of traffic groups (Premium, Standard, Remnant and New), so you'll surely know which one you want to target depending on traffic quality and price per click.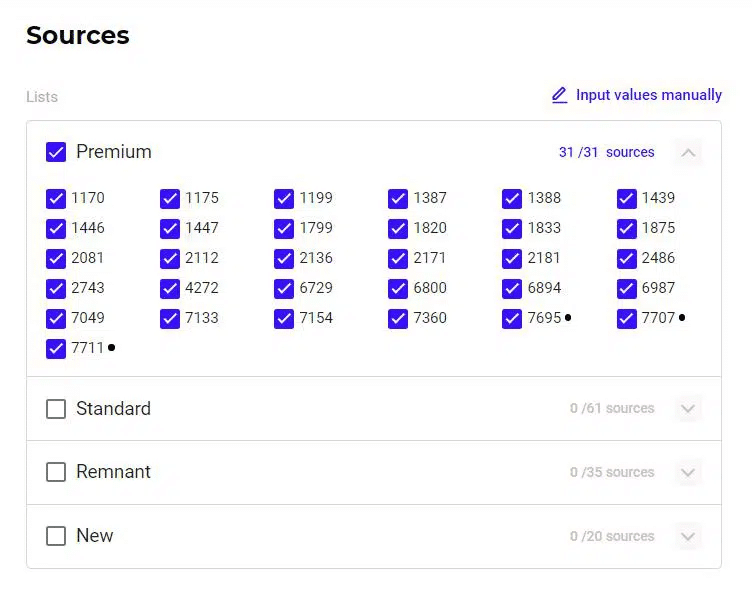 When it comes to optimization, the choice is much wider — you can do it manually, or use one of the existing automated functions. There are several tools that can simplify the process of targeting only relevant sources for your offer:
Automated rules: You just set up the rules that will turn off too expensive sources automatically without your intervention and update the sources daily.
Micro bidding: This is a safe and gentle way to optimize a campaign — it allows you to slightly increase or decrease bids on specific sources to get to the desired CPA.
Target CPA: An algorithm that automatically gets to your desired cost per conversion and optimizes your campaign by creating micro bidding as well as black and whitelists.
Performance Mode (NEW ⭐): This unique feature updates the best sources lists for a campaign daily without any manual efforts. The most important difference is that no tracker is required for its usage.
As not everyone has the opportunity to set up a tracker, we're going to focus on the most effortless function and illustrate its benefits for you — keep reading to learn more about RichAds' Performance Mode.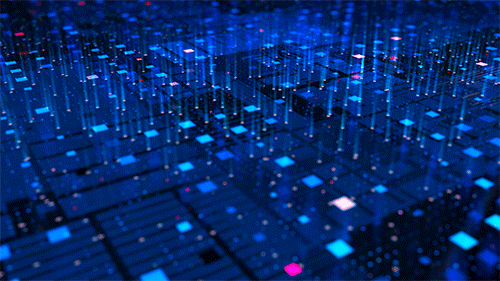 Daily update of best sources: Performance Mode review
Have you ever wanted someone to do all the monotonous optimization stuff for you, while just reaping the fruits of registrations and deposits? We're more than sure that the answer is yes, can say even more — you just deposit 100$ at RichAds, and you get such a helper!
⭐ Use the promo code CrakRevenue to get a 10% discount on your first deposit ⭐
Why is it worth testing?
If you aren't convinced yet, here are 3 major reasons why everyone, without exception, should test it:
Constant update of sources: It means that the algorithm will review what's best for your campaign daily and do all the revisions instead of you. So, basically, black and whitelists are done automatically, they're even invisible in such campaigns.
Freshest traffic: The thing is that once there's a new high-converting source on the platform whose effectiveness has been proven, it's added to Performance Mode campaigns at once!
No tracker is required: All the other automated features on the platform are to be used with a postback setup. With the Performance Mode feature, just create a regular campaign, and that's it! It'll analyze the results with or without a tracking system.
According to RichAds case studies, the algorithm allows to scale CR up to 253% and decrease CPA by 79%, which is impressive. The overall comparison showed that the function boosts marketers' results, regardless of which GEO you test.

Some of the most rewarding verticals for the algorithm include Antivirus, Gambling and Betting. They have shown the greatest progress. For now, the feature is available only for push ads, but you'll soon be able to test it on other formats.
So, you'll have daily sources updates, always the freshest traffic, and no tracker necessity–just a usual campaign setup and highest CR–there's no room for waiting!
5 PRO tips on high-converting campaign setup
We've gathered a few hacks that can help you increase sales, deposits and registrations both for experienced marketers and newbies.
Want your campaign to convert? Follow the proven key tactics:
Always start with Premium sources. This group has the highest CR in comparison with other ones, as it's tested in advance and has only proven sources. Later you can scale with Standard sources to get more volumes.
Use at least 5-10 creatives. This is the minimum amount to start with, as you need to define your product's audience and segment it, then you'll understand which approach works for a specific group of people.
Start with white and blacklists for your offer. If you have a limited amount of time or money, ask your manager to prepare a list of the most converting subscribers lists specifically for your GEO and product. This way you'll target only the most relevant sources.
Consistent optimization is crucial. It doesn't matter if you do it manually or automatically, the sources analyses must be done. Without it, you risk getting too expensive or irrelevant traffic even in the best ad network.
Implement AI tools. No need to describe it in detail — automation is king in 2023! This is the only way to increase income and not be exhausted. Use tools for optimization, bid prediction and campaign analysis to speed up your work!
Conclusion
We believe that the only question you'll still have by the end of this review is how do I get started with RichAds?
Just register on the platform, get a professional dedicated manager and gain access to all the automation functions as well as free creatives and whitelists.
Don't forget the promo code CrakRevenue to get 10% off your first deposit!