In the past few years, gaming has exploded in popularity with the likes of Fortnite, PUBG and Minecraft. 
To tell the truth, video games have always enjoyed wide popularity… But the last decade or so saw unprecedented growth which can be linked in part to the Nintendo Wii's smashing hit among a more casual crowd—helping democratize games as more than a hobby for "basement nerds." 
Even though the market has shifted a lot since then, gaming is still one of the top trends online. Streamers are more popular than ever and have huge, dedicated followings, effectively paving the way to a brand-new type of entertainment.
Which begs the question:  How does adult gaming fit into this picture?
To put it bluntly, it's a niche market no one really talks about in the mainstream industry. However, we recently noticed a huge rise of this vertical within the adult industry, particularly notable since 2018.
You won't see streamers enjoying the latest hentai puzzle game because, well, streaming services all have terms of service against such content. Which makes sense since the public is mostly made up of minors, plus it would be instantly panned by mainstream advertisers—and rightly so. 
Still, for every Overwatch, Call of Duty or other multi million seller, there's the inevitable porn version in some form. Thus, adult games illustrate a real if not perverse need to see one's favorite characters in lewd acts of debauchery. 
And as we're going to find out, adult gaming proves it's here to stay as it continues to be an immensely profitable niche for affiliates.
What is adult gaming?
To understand how big of a deal adult gaming really is, we must first give it a proper definition. 
Basically, adult games always include nudity to a certain extent, whether the characters are sporting little to no clothes or where the goal is to engage in sexually explicit acts. 
Not to be confused with the Entertainment Software Rating Board (ESRB) definition of adult games as described by the Adults Only (AO) classification for games with "content suitable only for adults ages 18 and up. May include prolonged scenes of intense violence, graphic sexual content and/or gambling with real currency." 
For the sake of this post, we will only explore adult gaming pertaining to sexual content and not gambling or intense violence as outlined by the ESRB.
Who are the adult gamers?
It comes as no surprise that adult gamers are mostly mainstream gamers who take interest in trying something a bit more… spicy.
The vast majority of adult gaming aficionados are males between the ages of 18 and 34. However, 35+ year old gamers are still interested in these kinds of adult games, especially if you are talking about "retro" games.  
These days, women also take a keen interest in adult games, especially the ones linked to popular TV Shows, tubes, comics, anime, manga, video games and roleplaying games.
A big chunk of adult gamers come from North America and Asia, more specifically Japan—also a breeding ground for the majority of hentai games you see online.
In Japanese culture, content that would be deemed borderline legal is perfectly fine. Hentai goes way back and depicting young models isn't nearly as taboo as it is in, say, North America where even showing an adult nipple is incredibly controversial. Which comes as pretty paradoxal when showering players with intense violence and gore is OK, but nudity isn't.
How much is the adult gaming market worth?
The adult gaming industry is still leaps behind the global gaming market which is expected to reach over $180 billion by 2021. It's rather difficult to put a number on the adult gaming market's worth because there aren't publishers per se—in most cases, complete stats are rarely made public. 
What we do know is that adult gaming relies a lot on crowdfunding platforms such as Patreon. Some developers get 50K or more on a monthly basis for their creations. In fact, out of the top 50 developers on Patreon, 28 have publicly disclosed their funding amount—a $400k budget in the realm that is adult gaming. 
If we extrapolate this data, it means the top 50 developers on Patreon represent $8.5 million in funding for the sole purpose of creating adult games.
This amount doesn't take into consideration other platforms such as Nutaku and Eroges, where users are encouraged to spend money playing custom, highly addictive hentai games. 
In the case of Nutaku, we know the popular website had 9 million users in 2007. If we assume 30% of said users spent at least the bare minimum ($5 for 1000 points of in-game currency), we're looking at $13.5 million in revenue.  That was more than a decade ago and seeing how adult gaming keeps gaining momentum, we think it's safe to bet on a $30-40 million dollar industry.
We've noticed a real uptick in adult gaming ads over the past few months. With the help of crowdfunding platforms, we're also witnessing a golden age of the adult gaming market worldwide. Sales are up, popularity is up and there are no signs of slowing down. According to our own data and what we can extrapolate from Patreon and other platforms, adult gaming is on an upward curve.
The adult gaming trend in 2019
What's the word on adult gaming as of 2019? It's looking brighter than ever. Thanks to initiatives like the Lewd Gaming Championship by Nutaku, it has become much more acceptable to not only appreciate but also participate in competitive events centered around adult games.
It's no exaggeration to say Nutaku single-handedly helped foster a new era of adult gaming. In the past, so-called pornographic games were pretty lackluster and could only be found on obscure Flash sites you'd be ashamed of having in your browser history—let alone link your traffic to. 
But now that this hobby is organized in a self-respecting community with quality products and some nice hooks, the tone has changed dramatically. 
There's also the fact that more adult games are available for purchase than probably ever in history. One contributing factor is that Steam, as of September 2018, allows sexual content to be sold on its platform. This encourages developers to create what would have been difficult-to-monetize projects of the past. 
And although affiliates gain nothing from Steam, it's worth noting that services like Steam remain groundbreaking and excellent for this industry moving forward. Because if end users are able to get a taste of smut gaming through the help of PC's most popular mainstream gaming marketplace, it means FUTURE opportunities converting similarly explicit adult gaming offers down the road.
Additionally over the past few years, we also witnessed a real breakout in parodies of popular, mainstream video game characters that are turned into porn. According to the latest Pornhub Insights (2018-2019), Blizzard's Overwatch and its cute D.Va character topped the charts for the most popular game character searches. Overwatch also ranked 13th in the most searched-for-terms of 2017, while blockbuster Fortnite ranked 15th in 2018.
And yeah, Pokémon's even on that list. Just goes to show how thirsty some fans are for the pornified versions of their favorite game characters!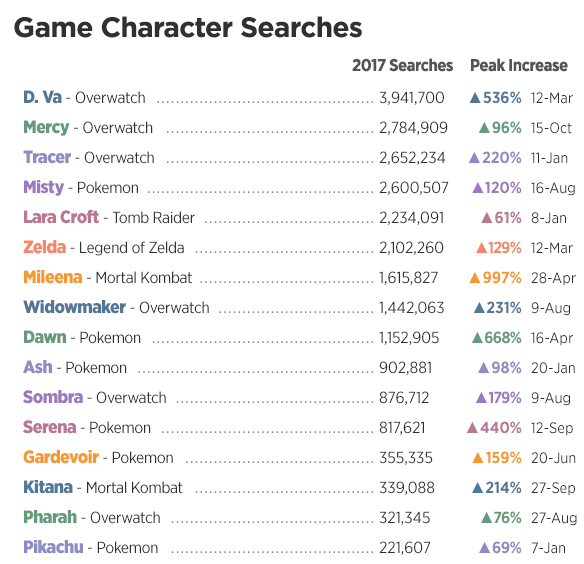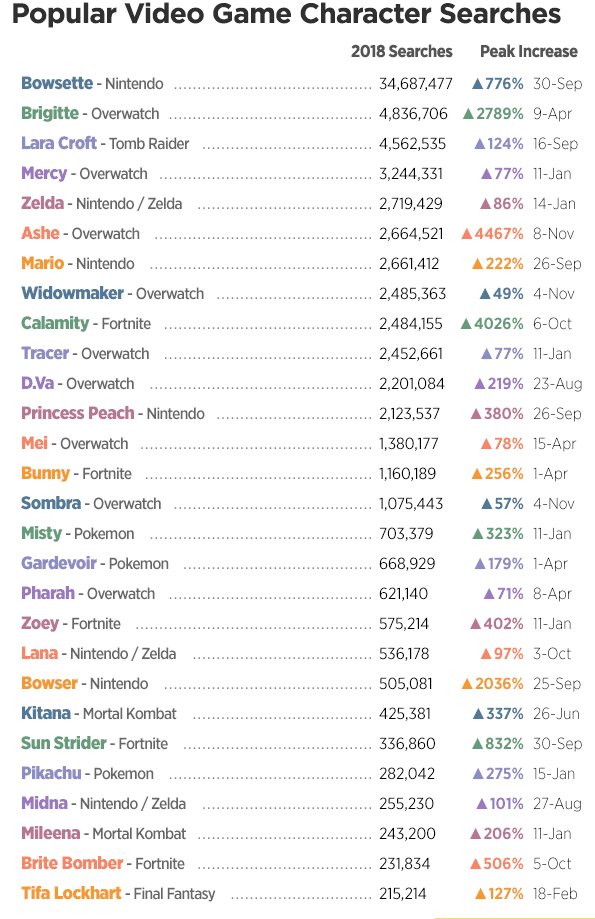 If one thing is clear, searches are up for games and characters. As a matter of fact, mainstream gaming fuels the adult gaming market. More exposure equals a heightened desire to see fan favorite characters in XXX scenarios. It's just a matter of popularity really, the same reason why you keep seeing Game of Thrones porn parodies/games everywhere. This is a franchise with millions of fans, so you can bet a small percentage of them (which is still a lot) want to wank it to Arya Stark or Jon "I don't want it" Snow. 
The biggest porn tube sites—Pornhub, Xvideos, etc.— all display an incredible number of adult gaming ads… because it works. No one is going bankrupt trying to force a niche onto people. 
It's quite the opposite: people want to discover more. Tube sites are making this niche less taboo by the day, which has been corroborated by Steam opening its market to adult games as said earlier.
It's safe to say the adult gaming market in 2019 is pretty healthy and still has lots of room to grow.
How to make money with adult gaming?
Webmasters
We love content-based websites because they help with organic content through search engines. For this reason, creating adult game reviews is one of the most clever ways to promote adult offers.  
Take a moment to read Mr. Porn Geek's review of NarcosXXX for inspiration. While this website has tons of content, you can narrow it down to adult games and still make money. 
Media buyers
You want to focus on a unique sales flow and, more importantly, have access to killer creatives that will bring in a maximum of users to your offers. 
With display ads, you only have one shot to draw the attention of a user, who will already be drawn to other ads for a variety of reasons (ad zone, colors, etc.). 
Here's what you should focus on:
Great text

that stands from the pack

Inspiring call-to-action

(CTA) to match your awesome copy
Eye-catching creatives (knowing MP4 and GIFs have a small edge over static)
The offers
The good news as a future adult gaming affiliate is how wide open it is, at least compared to, say, the cam vertical. Not to say you can't make money with cams: it just requires more work.
So here's a preview of the most lucrative offers we have for you (Not sure which one is best suited for your traffic? Try our Smartlink and you won't have to worry about such details!)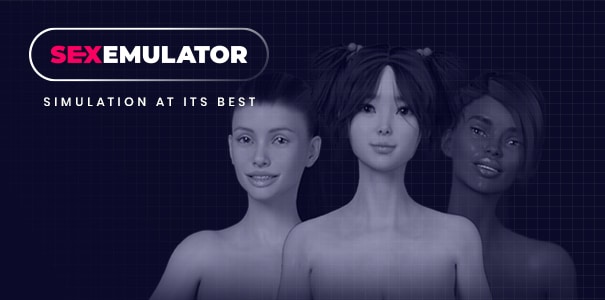 SexEmulator is an exclusive offer you won't find anywhere else other than CrakRevenue. When we say it's the ultimate sex game, we're not kidding: try it for yourself! 
Compared to many other adult games, SexEmulator has amazing motion design and lots of interactivity. Users get to choose from a variety of actions including spanking and sucking. The customized model living inside their browser will realize their deepest fantasies!

The sales funnel relies on interactivity and locked features only available with a profile to convert as many users as possible. Whether you're just starting out or on the prowl for an exciting opportunity in adult gaming, SexEmulator and its sweet payout should do wonders for you!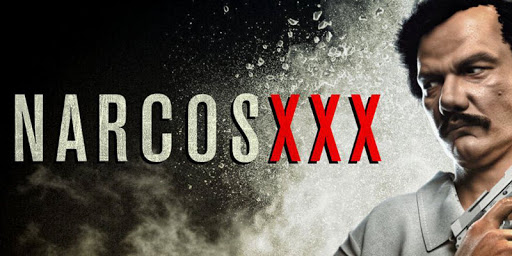 Narcos has been one of the most successful series for Netflix. The life of Pablo Escobar continues to fascinate years after his demise. This is where you come into play as an adult gaming affiliate.
Narcos is still pretty much in the news and will be in the foreseeable future. Undoubtedly, fans will be looking for a porn version of the crime series. Remember what we said about popularity? 
NarcosXXX is our game dedicated to this trend. If you promote a brand people are already interested in, that's a step in the right direction. We've talked about it at large, so if you want more information give the affiliate program a read! 
We're working hard to bring new video landing pages soon!
We've already name-dropped Nutaku, but we can't emphasize enough how great of a platform it is for adult gamers.
Rife with new content and driven by a passionate community, Nutaku has many years of experience in the industry. 
Try one of the many great landing pages like the "Free 100 tokens Giveaway" for great results. We have both Nutaku and Nutaku Gay offers for you with a competitive double opt-in payout. 
Nutaku in numbers:
10.5 million+ registered members

105k monthly players on average

22 million+ visits per month

Founded around 5 years ago (January 2015)
Or just take a look at the state-of-the-art website here.
Bottom line
The adult gaming market represents an exceptional opportunity for affiliates in 2019 and beyond.
It's a multi-million dollar industry that is far from being saturated. For the past few years, adult gaming has had a lot more exposure, bringing it to unseen levels of popularity. 
But it won't be that way forever. Once a critical mass of affiliates take action—and they will—your window to make heaps of money will slowly close. This is why it's important to make hay while the sun shines!