[separator]
Welcome to the Freak Show
When you think of hentai, you probably have weird — if not downright absurd — images in your head.
Stuff like winding tentacles, weird demon creatures, innocent schoolgirls and a general taste for the bizarre.
Over the years, hentai has built quite the unsavory reputation for itself. A lot of the criticism can be linked to its perverted nature. That, and the fact it has a tendency to portray what looks like underage characters.
You can see why this is a very controversial topic even within the liberal adult industry.
A Quick Look at Hentai's History
According to Wikipedia, hentai (変態) is short for hentai seiyoku (変態性欲), which means a perverse sexual desire in Japanese.
The origins of this term remain nebulous to this day, though we know it has been used in publications dating as far back as the Meiji period (1868-1912).
However, erotic art (shunga 春画) has been around much longer — with some examples you could consider pretty close to hentai, like the famous "The Dream of the Fisherman's Wife" painting in 1814.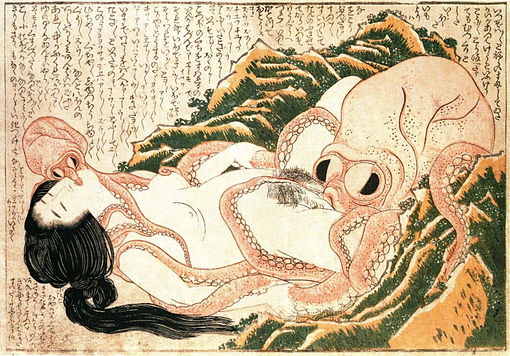 Early tentacle erotica in all its glory
Hentai's iconic style shift has been attributed to Azuma Hideo with the release of Cybele (1979), leading the way to the whole manga porn movement.
Soon thereafter, in the early 80s, Japanese developers created eroges: pornographic video games.
Funnily enough, eroge was born to fight back against the United States' domination of the microcomputer market at the time!   
The 80s were a pivotal period for hentai with the introduction of anime series like Cream Lemon.
Hentai in Our Modern Society
Decades later, this art form remains polemic.
When it makes the news, it's never in a positive light.
In some cases even, people have even been put behind bars and registered as sex offenders for watching sexually explicit anime.
This is because some governments have brought down the hammer on child pornography (rightfully so) with their broad obscenity laws.
Prosecutors don't care if the cartoon character is actually an adult: if it is depicted as underage, you're done for.
So a lot of people correlate hentai with child pornography — to the dismay of its fans.   
Still, this genre remains a very popular niche even if it often comes under fire.  
Plus, it gifts us with little gems like this one from time to time: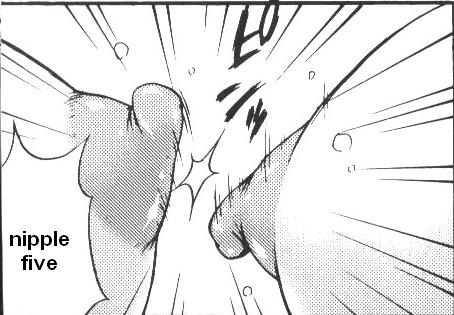 High fives are way too conventional for hentai
Heck, it even managed to score the 6th overall position from Pornhub's most defining searches of 2017… that's saying a lot!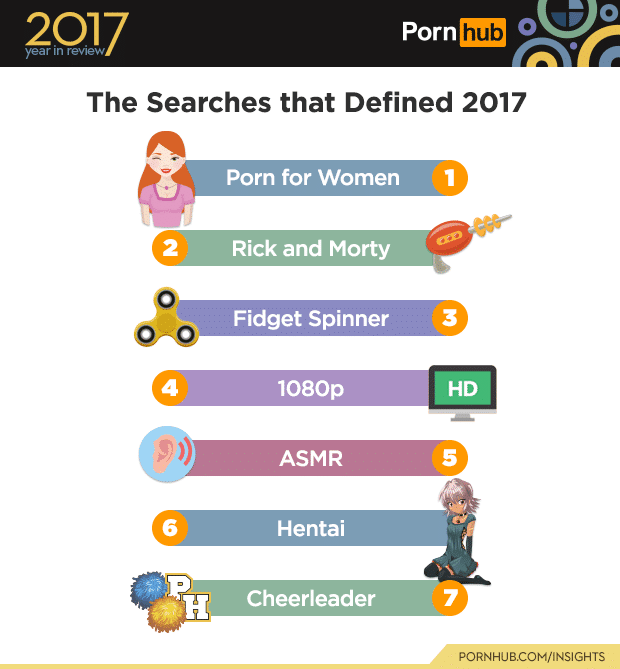 Top defining searches of 2017 from Pornhub
But wait, there's more!
It also took the #2 spot of most searched terms of 2017 on the popular porn site!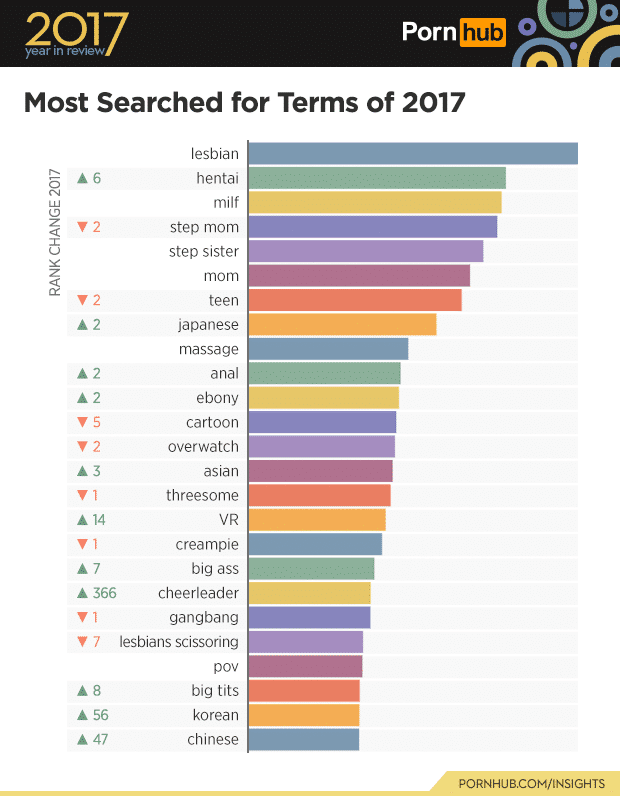 A list of the most searched for terms of 2017 on Pornhub
Just in case you needed even MORE compelling stats, here's a fun infographic: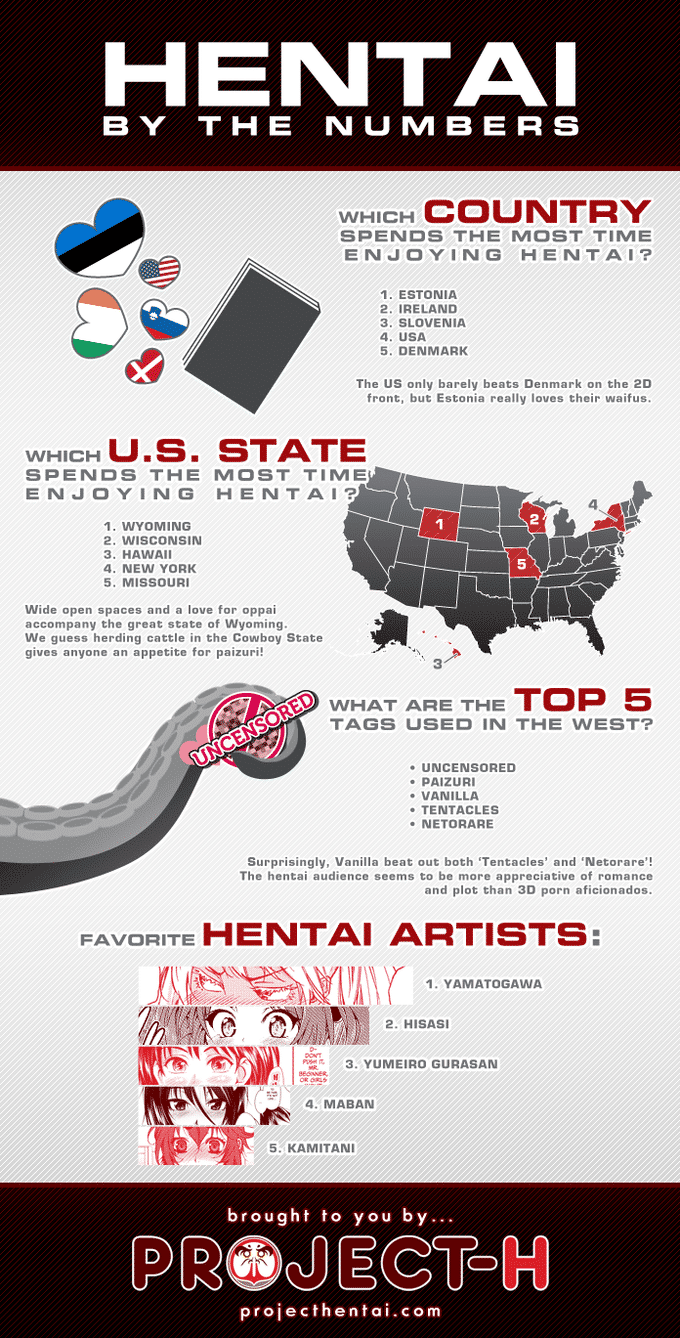 Hentai by the numbers from ProjectHentai.com (2016)
Why Is Hentai so Goddamned Popular?!
Embracing deviant fantasies "partly" explains the success behind hentai.
Being fictional, idealized representations (or sometimes utterly twisted!) of human innermost desires also helps foster imagination — something harder to achieve with real actors.
Add some truly impossible, exaggerated and sometimes goofy scenes into the mix and you begin to understand the appeal of hentai. There's nothing quite off limits and the creators love to play with our expectations, treading a thin line between what's acceptable and what isn't.
It can also be as simple as the desire to see your favorite anime/waifu characters getting it on...
...or just having a good laugh from the writing!
Hentai is well-known for masterful narratives
How Can You Profit from
Hentai Fever
as an Affiliate?
Easy.
You can write keyword rich content using targeted keywords (take a look at our favorite SEO tools for some much needed inspiration).
Or…
You can write reviews of hentai games and place your affiliate link at strategic spots in your article. You can't go wrong with either approach.
Also, unique text content has a considerable advantage: it brings organic traffic to your sites. You could then make money with hentai by promoting adult games within this lucrative niche!
Luckily enough for you, we have amazing offers for all your hentai needs.
Let's take a quick look at two of them:
Nutaku
Nutaku is one of the largest — and an incredibly popular — platforms for hentai games.
There are multiple, high-quality titles like Fap Titans (which we also happen to offer individually at CrakRevenue), Crystal Maidens or Harem Heroes to name a few.
But it's not just about the games: users keep coming back thanks to the social aspect of the platform. It's one big, targeted community. One with stellar gamification systems put into place so affiliates like you keep making money!
If you're interested in promoting Nutaku, let it be known that we have access to tons of great landing pages, including one that rewards new users with 100 gold tokens — hook, line and sinker!
The payout goes up to $3.25 DOI (depending on GEO). Give it a shot!
Pussy Saga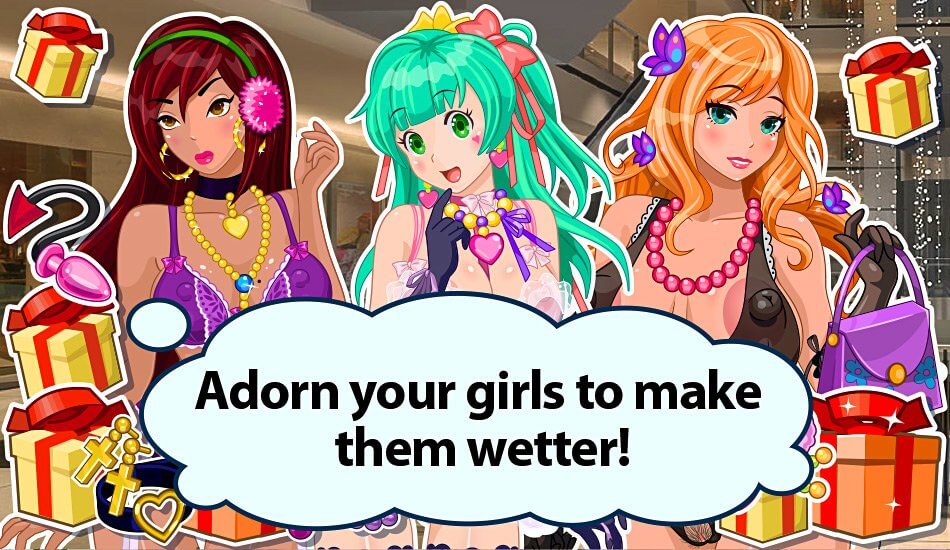 Another way to jump on the hentai trend is by promoting Pussy Saga.
In this addictive puzzle game, you must line up different objects and chain combos to get a high score. It's easy to play and pretty fun, especially if your traffic is looking for a sexy hentai experience (check out the great creatives we offer, too — they kill!).
Pussy Saga is offered at $1.60 DOI or 65% Lifetime RevShare.
If you're still on the fence, give our dedicated adult gaming page a visit to view more offers that could be just what your hentai-loving traffic seeks!
Gamers Have a Soft Spot for Hentai
Hentai, whose origins lie with drawings, is also about anime and more importantly for affiliates, gaming.
Gamers often search for their favorite characters using the popular keyword. A recent example is Fortnite from Epic. As you can see below, hentai comes second in related searches on Pornhub.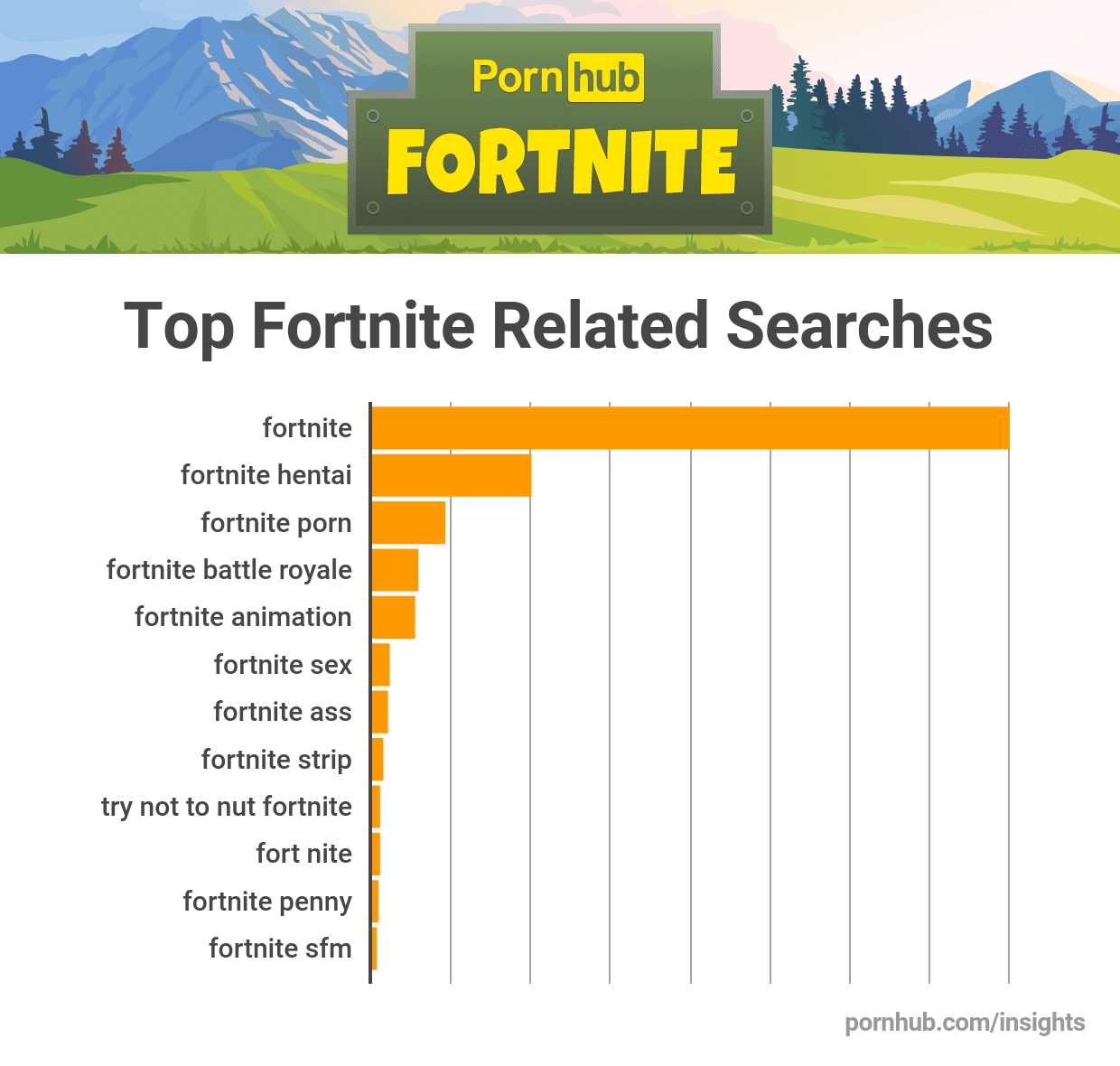 Pornhub Insights on Fortnite searches
Gamers are very passionate about their hobby. Even though you can't infringe on an IP, suggesting them saucy, interactive experiences will boost your conversions.
Hentai Stats from Nutaku
We talked about Nutaku earlier, and weren't kidding when we wrote that it's a very popular platform for spicy adult-themed games.
The Canadian-based company just turned three. With millions of North American customers, they have a lot of data in their hands.
Here's the crux of it:
Female gamers now make up for 15% of Nutaku's audience

As of 2017, there are 10 million registered members on Nutaku

Average monthly visits on the platform is 36M
Look at this cool infographic for more details if you need even more motivation about this lucrative niche:

Hentai Has a Bright Future
As more "regular gamers" are on the lookout for hentai games, it's a great time for you to join in and make money.
The added interactivity of this medium provides an experience unlike any other in the adult market.
As the genre starts to resonate with more people, new opportunities for affiliates arise.
This fetish is not a straw fire. Several development studios are actually working on games for this audience due to its strong demand...
So, what's your take on this genre as a whole? Make yourself heard in the comments below!