7 steps to conquer the cam vertical
Do you know who loves cam girls? Well, up to 1.3 billion people, according to Similarweb's most recent data on the world's most visited cam sites. Worming your way into cam offers and affiliate programs might seem daunting at first, but with the right tips and tools, money can seriously flow!
We've known for a while now how profitable adult cam offers can be for affiliates. There is indeed an opportunity to make massive money in the cam vertical! 
Every day, thousands of cam models perform live in front of millions of people worldwide. And it's not just cam girls — guys, couples, and trans people can build a huge following and fan base through adult cam sites.

Meanwhile, users are spending a fortune to chat, interact, watch, and enjoy a good time with their favorite performers.
Today we're going to share a 7-step guide to help you face the Cam offers beast.

These are surefire ways to be on top of the mound, making money promoting high-quality cam offers.
What makes Adult Live Cams unique?
Cams are unlike anything else in the adult industry; their appeal is mainly due to the interactive experience. They are upfront and personal, something you see less in other adult mediums.
Moreover, we can link the current global changes in Web consumption and the rising demand for streaming platforms with the increasing enthusiasm for cam sites, which are stronger and more lucrative than ever.

Users are in constant contact with a live performer; this encourages users to tip the performers continuously and develop meaningful affinities. By stressing this opportunity while working on your audience, you can definitely help increase that spending and make sure the advertisers like your traffic!
Just like the most popular streamers can gather huge online crowds, great adult cam performers attract thousands of viewers at any given time! 
To give you an idea of the potential, here are the estimated analytics of some of the biggest camming sites online: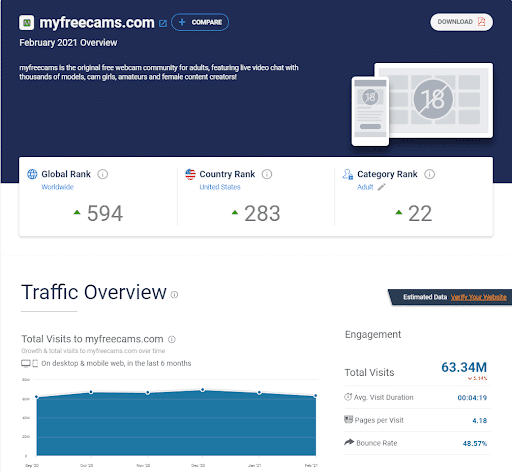 Chaturbate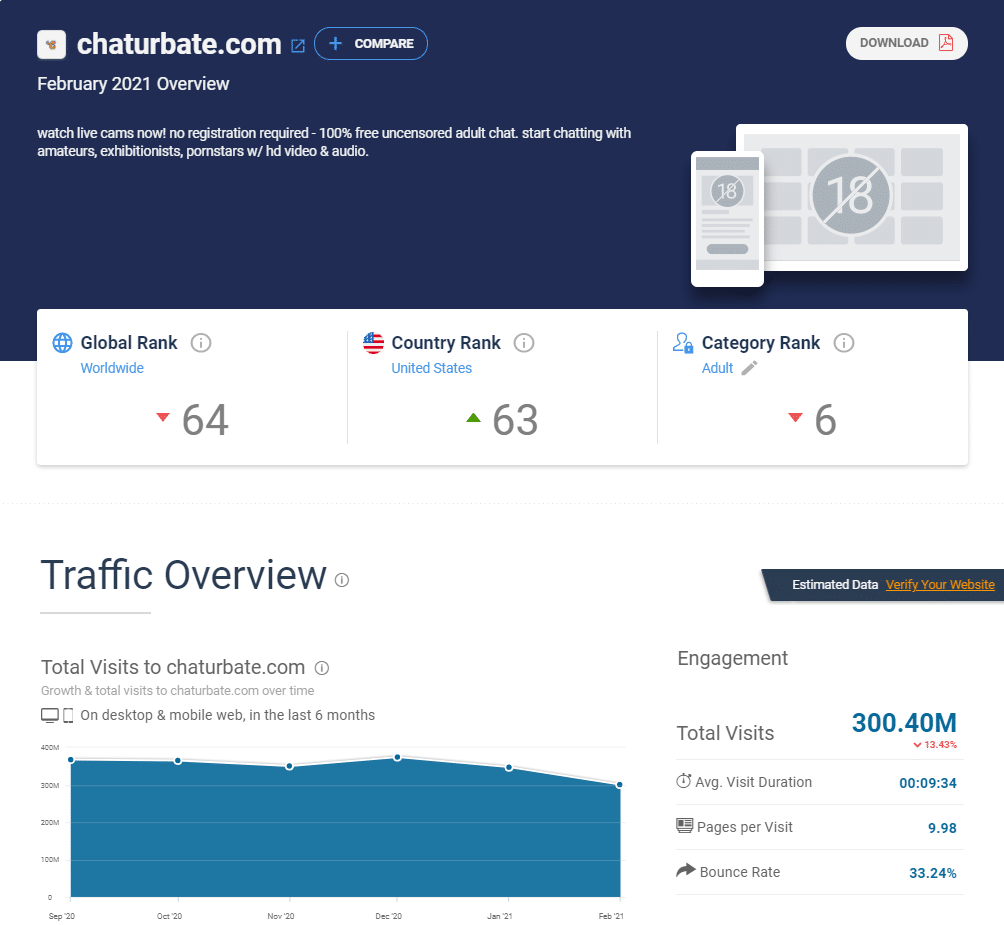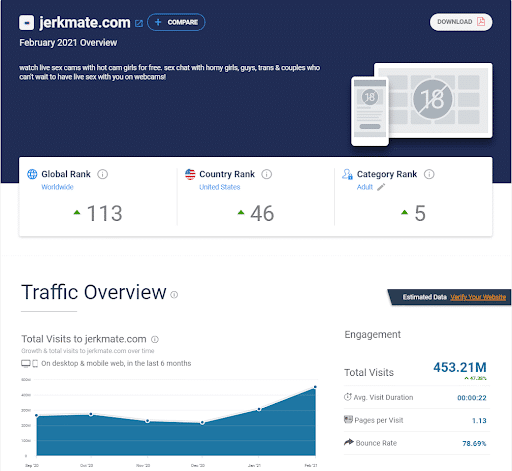 Is promoting Cam offers easy?
Great numbers mean there's a real demand for such offers. Keep in mind that depending on the type of traffic you're building, the level of competition will vary. We'll cover traffic types later in this post.
For now, remember that whether you're a beginner or an advanced affiliate, promoting cam offers requires efforts, trials and errors and persistence, but the potential for cash rewards is enormous!

Cams have been around for a while  — more than 17 years in some cases. So affiliates have been promoting adult cam offers for almost two decades already.
If you are a beginner, you might have some catching up to do. But don't worry!

Training and perseverance are the keys to compete with those who've been there for a while.
So without further ado, let's step into the arena and start with our first step in conquering the Cam vertical!
Step 1: Set
your SMART
goals
Before doing anything else, it's essential to know what you're aiming for.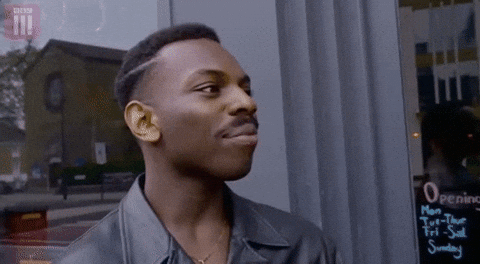 Our preferred way to proceed is with SMART goals. That is Specific, Measurable, Achievable, Relevant, and Time-bound.
If you end up with something too broad like "make money," you could earn $0.01 and call it a day. However, that's not ambitious enough. Try something better, such as "make $100 with adult cam offers in June." If it seems steep for you, go for half the amount, as long as it remains challenging.
Bonus tip: If you're a beginner, take it slow. Don't pump in thousands of dollars; instead, start off with a smaller budget and do some tests before engaging more considerable sums.
Once you've set up your goals, it's time to jump to the next step.
Step 2: Gather intel
and research
The general who wins the battle makes many calculations in his temple before the battle is fought. The general who loses makes but few calculations beforehand.
This is a quote from Chinese military strategist Sun Tzu in his work The Art of War.
If you want to be successful in promoting cam offers (or anything else really), you should do your research and pay attention to what your competitors are doing and the current trends.
By this, we mean to look at their funnels, their ad banners, their landing pages, and the offers they are promoting. You can then create a spreadsheet to note down the good points about each funnel.

Our recommendation would also be to check out our relevant articles related to Media Buying.

Don't take this step lightly; your success rate depends on the quality of your research!

Your scouting skills will go a long way in building a sustainable business.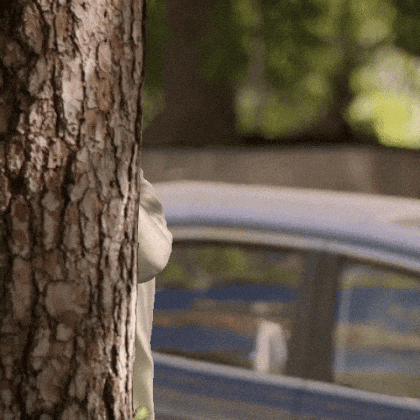 Here's a quick hypothetical situation to help you understand where we are coming from.

Let's say the top GEOs accounting for 88% of spending on Jerkmate are:
United States

United Kingdom

Canada

Australia

New Zealand
Therefore, it would be wise to target these countries with all your affiliate marketing efforts.
Sure, it'll be more expensive. But it should cost more, as these countries make up the bulk of most traffic.
Of course, if you're an affiliate, we've already optimized banners and landing pages for you based on our extensive data!
You also need to be aware of trends. Let's say that the following traits (or keywords) have led to higher click-through rates (CTR) for display banners over the last year:
To go further in the example, we've also noticed that a majority (>50%) of user spending from Jerkmate comes from paid chat, so that would be another area you could focus on later to generate even more money. It's all about maximizing your profit-making chances!
Here's a pro tip about intel:
Cam sites usually showcase their most popular performers. For example, MyFreeCams lists the top 100 cam models who earned the most tokens for a given month.
It's always a good idea to bookmark such pages, so you get a pulse on rising stars who are most likely to generate hype — and convert!

Using one of our direct-to-model landing pages is just another clever way to make money with adult live cams, turning your knowledge of top performers into conversion magnets! 
If you want more in-depth competitive intelligence, be sure to use ad spy tools. They're handy for uncovering precious data (keywords, top banners, etc.).
Bonus tip: Imitation is better than innovation. So research and find profitable funnels, and then just imitate them. Don't duplicate. Rather, imitate.
Step 3: Choose a niche
market
Don't let fellow affiliates drag you down by telling you the cam vertical is saturated.
Yes, thousands of affiliates promote cam offers, but there's always room for new players.

The pool to draw from is huge, especially if you're fishing for more "exotic" fish… so to speak!
Narrow it down to the one niche you're going to promote. If you try to compete at the same level as established affiliates right off the bat, well, you're probably going to have a hard time trying to earn money.
To find your perfect niche, you can use a tool like SemRush, and start doing some keyword research. Here's a March 2021 competitive comparison between the very generic "adult cam" keyword and "gay cam" (possible niche, although still a bit broad).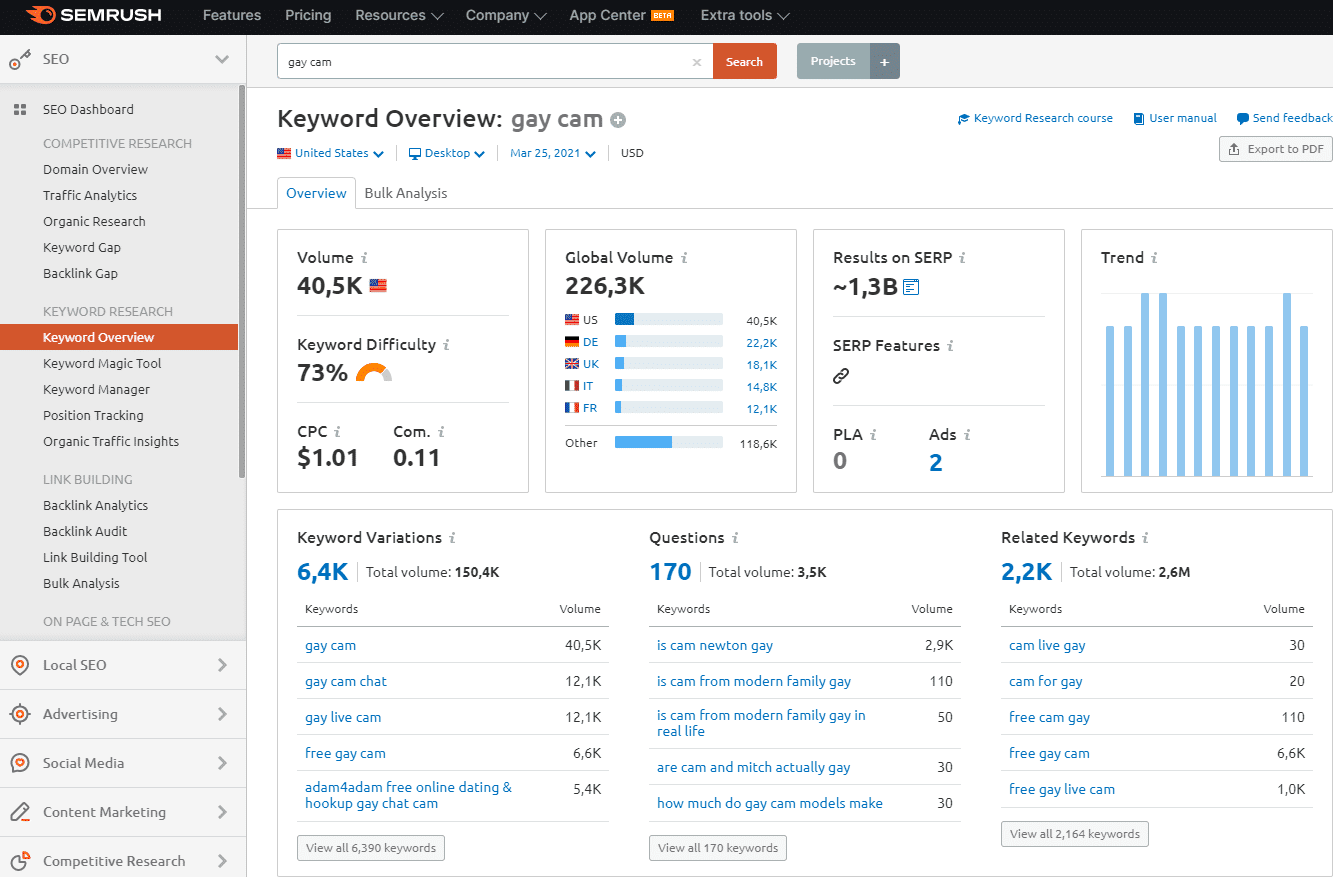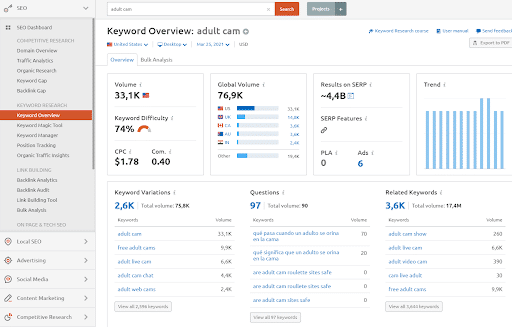 Here are the key takeaways we want to bring to your attention:
Cost per click (CPC) is almost

twice the price

with the generic keyword.

Opportunities for the Gay niche are on the rise.

There's more organic search for the niche, which is excellent!
So if you were to run paid ads as a media buyer or create a website/landing page, the keyword "gay cam" would cost you less than the generic "adult cam" and come with a sweeter potential ROI.
Be sure to take a look at related keywords and phrase matches to pursue all available options.
When choosing a niche, be careful not to be too narrow as you want traffic also.
"Pantyhose cam" might sound like a great choice, but the volume just isn't there. It's about striking a balance between CPC, traffic (volume), and competition.
Bonus tip: An alternative to niching would be thinking outside the box.
Anything can work as long as you give a creative twist to an already successful recipe. You don't have to choose a niche: it's just a way to limit costs and bring very targeted traffic. 
One could choose to promote all types of adult cam offers and make decent money by adding a twist to an existing concept.
For instance, adult cam reviews are numerous, and all use the same recipe. Webmasters and/or affiliates write the reviews.
What if you brought in a fresh take by having the reviews written by cam performers themselves?

This could be the twist that separates you from the masses!
There are plenty of opportunities. It's up to you to grab them!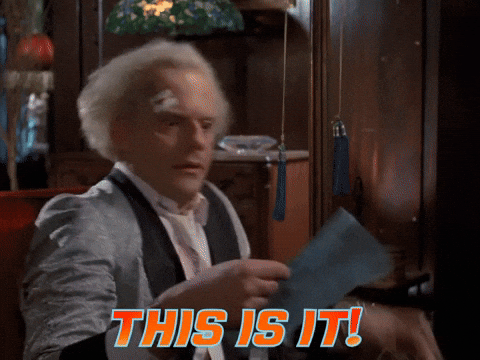 Step 4: Buy a domain
name
Direct linking to cam offers is not recommended. Why? You may ask.
Simply put, it's because landing pages rock. They help you set up a complete sales funnel that will squeeze out bad prospects and turn qualified visitors into great leads.

On a side note, several cam offers available with CrakRevenue also come with a broad selection of already tested landing pages backed with performance data, so you can choose among several options proven to convert! Our upgraded landing page selector now allows you to do so in a few seconds!

We talk about top cam offers in the next step.
The research you did initially will help you a lot in figuring out what to include in a landing page.

Make sure to create multiple versions of your landings to keep the winners and remove the losers! 
Even if you're buying spots/flats, it's a good idea to have your domain instead of direct linking to an offer.
It's not only about reducing bounce rate and generating more leads.

Landing pages will allow you to build a mailing list — your weapon of choice for remarketing!
When choosing your domain name, try to have at least one relevant keyword to your niche. Since we're talking about cam offers, your domain should have "cam" in it, something like "adulterocam(dot)com" (feel free to grab it!).
The .com top-level domain (TLD) is still the best due to its long history, but affiliates have also successfully used other domain extensions like .co, .xxx, and others.
Bonus tip: If you're having trouble choosing a domain registrar, look at GoDaddy: they usually have $2.99 .com domains for the first year (new clients only)!
Step 5: Choose your
affiliate programs and
offers
Now that you have a better understanding of what you'll be promoting on a macro level, it's time to choose cam offers that will convert your traffic and allow you to make extra money online. 
To do so, simply click the Offers tab in your CrakRevenue affiliate dashboard and choose the Cam vertical. Depending on your niche and the payout types you're interested in, there are different options available.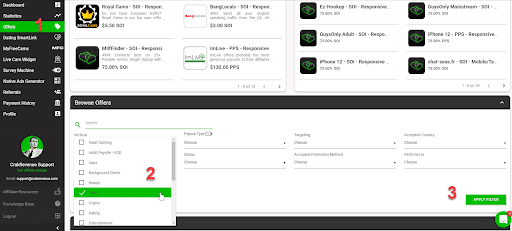 We have ties with all the leading cam sites on the web!

Here are a few top affiliate programs you can join with CrakRevenue:
Insider tip about offers and payout types: If you are just starting, PPL (DOI/SOI) might be extra alluring to you for that quick, fast cash as those conversions roll in. Remember to evaluate your long-term goals and decide which pay model will help you reach your goals.
If you're looking for top PPL offers, make sure to check out:
If you're interested in Revshare, consider:
Chaturbate – 15.00% Revshare Lifetime – Responsive (3688)
Last but not least, you can use CrakRevenue's powerful Live Cam Widget and generate effortless conversions with our exclusive algorithm
If you're using a niche, the trick would be to send your traffic to a specific landing page that suits your traffic's tastes and interests, like the example below with Royal Cams and Trans (niche):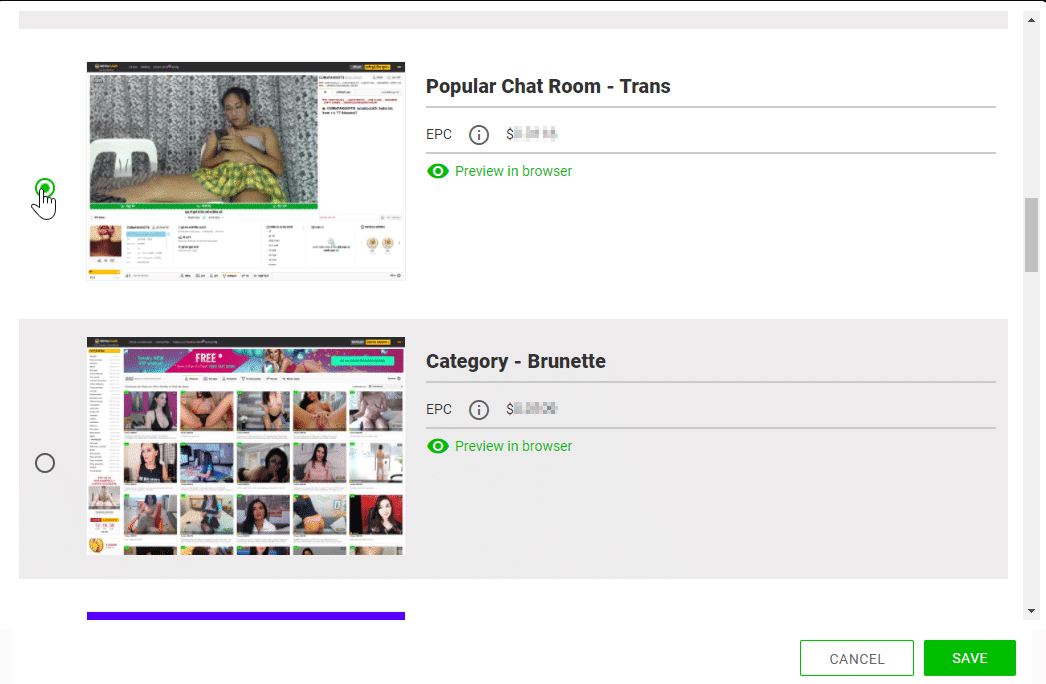 Insider tip about landing pages: CrakRevenue provides multiple landing page options to best suit your traffic and sales funnels. 
Use our newly added performance data for your benefit! Make insightful choices using our Average EPC from L90 days to see what has been performing well and identify our best converting landing pages in seconds. 
You can also get a quick preview of all landing page options and sort them by EPC, name and date added. Picking the perfect landing page for your traffic is now easier than ever!
Step 6:
Drive traffic to your website
This might be where most affiliates fumble or get stopped in their tracks. But we know YOU won't!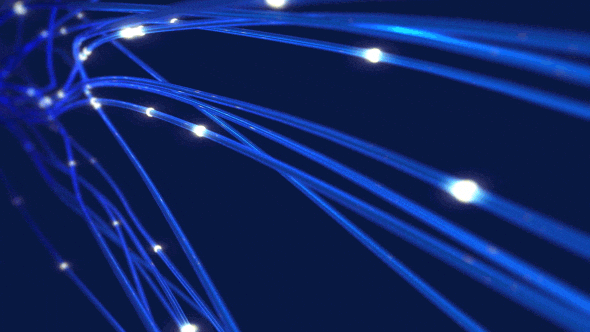 To get exposure for your cam offers, you first need to understand the different types of Internet traffic:
Direct

(type-in): the user typed your domain in his browser search bar

to access your website.

Organic

: the user found your website on search engines by typing a relevant keyword.

Paid

: the user clicked on a

paid

link or ad leading to your website.

Referral

(backlinks): the user clicked on a link from another website that leads to yours.

Mailing

: the user clicked on a link inside an email leading to your website.

Social

: the user clicked on a link from

any

social media leading to your website.
These are 6 channels you can use to bring more traffic to your website and make money online with Cam offers. 
Direct traffic is quite interesting because it requires end-users to remember your domain name to access your website.
Organic traffic is valuable because you earn it by delivering quality content with careful use of on-site and off-site SEO techniques.
Paid traffic is what you expect: running ads on a network such as Google Ads or buying flats from a service like Traffic Factory.
Referral traffic or backlinks are a powerful ranking signal for search engines. These are important factors to consider if you want to boost your page rank (PR). The more traffic the source has, the more powerful the backlink is. 
Mailing traffic is still one of the most effective marketing tools the Internet has to offer.

Of course, it'll take time to build one with qualified users if you're just starting.
Social traffic is cheap to get a few hits to your website. Then you can start paying to reach influencers and boost your traffic.
Quick tips to generate traffic to your adult cam offers
Write unique content to build organic traffic. We're talking

about pages including

1,000+ words using targeted keywords, headings and valuable content overall for your visitors.

Network with fellow webmasters and affiliates. Ask for backlink opportunities and their tips to make money online.



Add a signature pointing to your domain and post on popular adult forums. Note: Not all forums allow links in signature. Always double-check their Terms and Conditions.
Step 7:
Optimize
your sales funnel
While traffic is essential to start driving sales on your cam offers, campaign optimization through A/B testing is crucial for your success.
For this reason, you need to A/B Test everything! This way, you'll ensure maximum conversions and a positive return on investment (ROI). Even small changes can lead to significant changes in CTR!
Pro tip: One way to optimize landing pages with A/B testing is using Heatmaps. You want to know what your visitors do once they reach your pages. Where do people click the most? What draws their attention?
Use powerful Calls to Action (CTAs) and psychological triggers
There are lots of reasons why a visitor won't turn into a conversion. One reason might be the lack of scarcity & urgency triggers. You need to convey these feelings and turn your leads into customers while on your offer page. Here are a few ideas to surf on:
Add a countdown timer: "This offer expires in 20 minutes!"

Add the number of times an offer can be redeemed: "Only X remaining!"

Give an incentive for taking action today: "50% off today only!"
Also, make sure to use a powerful and short call-to-action (CTA). Something like "Get it now" or "Register for Free" could work, but feel free to try different variations through your A/B testing.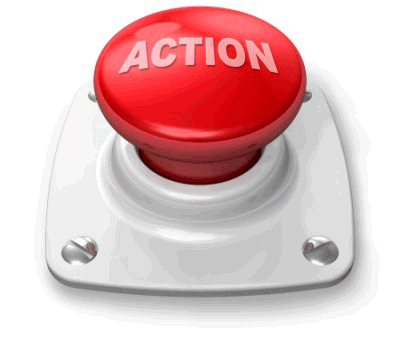 Bonus tip to
make money with adult cam offers
Reinvest
Once you have a winning formula, it's important to reinvest your profits into your affiliate operations. Positive return on investment (ROI) should be seen as an opportunity to scale up. 

The last thing you want to do is spend all your profits thinking you've just found a passive income.
Tell us what you think!
We have a good feeling this guide will help you get off the ground promoting adult cam offers as a CrakRevenue affiliate.

Feel free to share your comments and suggestions below and get in touch with our dedicated Affiliate Management Team if you have any questions or require assistance!