Every year webmasters ask the same question; how do you rank on Google? As it has become easier than ever to build blogs and websites, ranking an adult website on Google in 2020 is harder and more competitive than ever.  With ever-changing algorithms and Google's black box of what really defines a quality score, we're often left chasing an ambiguous idea on how to rank. 
If you talk to any successful affiliate marketer, they will tell you that building a profitable affiliate website using a search marketing strategy takes time, money, and a lot of trial and error. Getting to the first page of Google SERP, or search engine results page is an intricate and complicated process that involves a certain level of knowledge.  
There are a lot of cheap tricks and unconventional methods to rank sites fast, these are known as "black-hat" strategies. But these tactics are usually short-lived and are no match for the ever-evolving Google algorithm.  Black-hat methods end up hurting your website and can end up costing you thousands of dollars in the long run and plenty of heartache.
If you are looking to build a long-term strategy for your affiliate marketing business you need to do things by the book in 2020.  I am going to break down the top 7 tips I use to rank websites on Google. Follow these tips and you will be one step closer to being a successful affiliate on CrackRevenue.
[separator]
1) Master Search Intent

Matching keyword intent is the fundamental goal of ranking your content on Google. Understanding and creating content to satisfy user search intent is critical to outranking your competitors. 
Before you create content for your website, ask yourself these questions. 
Is the user looking for an answer, are they looking for images? Is the user looking for a video? product review? or just information on a subject?  
Search intent is extremely important because Google wants to deliver the best possible results for their users. Google is a Marketing company first, and they care about helping their users find what they need, not your website.  
Just look at their mission statement: "organize the world's information and make it universally accessible and useful." The whole way Google monetizes is by having users find what they are looking for. By mastering search intent you'd be helping them do just that. Think about why you don't use any other search engine. You don't use them because they don't get you what you're looking for.
How to understand search intent?
Before you create content for your site you must understand the type of content the user is looking for. One of the easiest ways to understand search intent is to do a simple Google search and see what comes up in the query.  
For example, if I Google: "live cam girls", what do you think the search intent is? Exactly, users are looking for a website with live cam girls.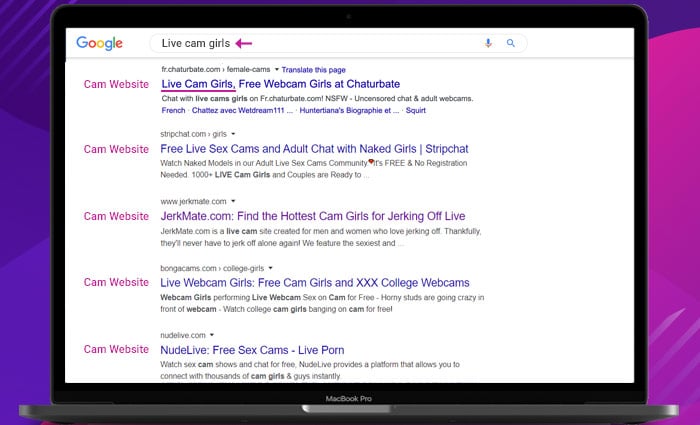 Unless you own a cam girl website like MyFreeCams, I would not waste my time going after this keyword as an affiliate marketer.  If you spend time and resources writing a piece of content about how to find live cam girls I can guarantee that you are wasting your time.  
How about if I search: "best cam websites", what is the search intent here? ...For this search query, the user is likely looking for a list of the best cam sites, so a roundup review would be appropriate for this keyword. A roundup review is an article that compares and contrasts a few of the top sites in the space.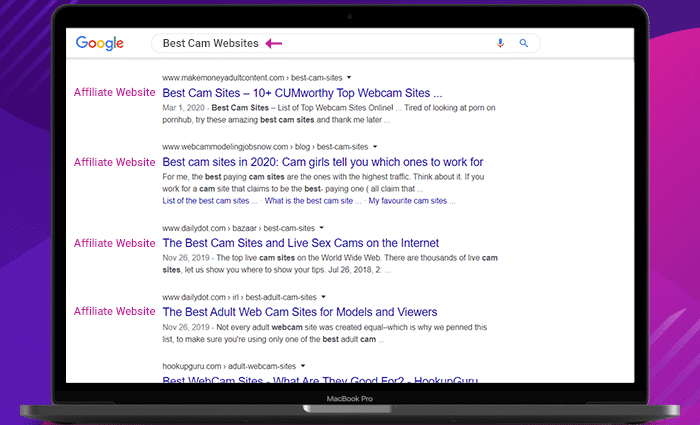 As a marketer, you want to go after keywords you can achieve rankings for by delivering the right content. Think about what your desired action is and create content with that intent in mind. Once you master this art and you make it to page one the results can be extremely lucrative.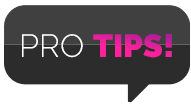 Go after less competitive long-tail keywords but match the intent.

 

Try answering questions queries such as "how to flirt with a girl over text".

This way you perfectly match someone's search intent. They have a question you've got an answer for.

Avoid going after keywords too far outside your niche

. For one they won't flow with what your site is all about but for two it will mess with why this person is there in the first place. Rather be concise about the niche your site caters to than put up just anything. You need to be the master of your field. 
[separator]
2) Work on E-A-T

In February of 2019, Google confirmed that E-A-T is a very important metric in determining which sites to rank.  Google added a section about E-A-T in the QRG (Quality Raters Guidelines). 
E-A-T is an acronym that stands for Expertise, Authority, and Trust. 
Google implemented this to provide the most accurate information from trusted and authoritative sources on any given search query. Just because you put together a super-fast, well designed site does not mean it will rank. 
Google tests your site's authority and trust by analyzing the quality and content of the backlinks pointing to your website, amongst other important metrics.  
For example, a website high in authority and trust in adult dating is more likely to rank for dating related keywords such as "best adult dating sites". 
How to improve E-A-T on your website.  
You can improve the "E-A-T" of your in a number of ways. 
On your website add an "About" page with a clear and detailed summary of your credentials, experience, and extent of your knowledge in your chosen niche. This builds validity and gives a real person behind the site. This allows you to show you're an expert in the field and why you should be listened to.
Every page on your site you want to rank needs to include the author responsible for that content which helps Google understand how much experience to allocate to that content.  
If you have not earned expertise in your niche, you need to outsource the content to accredited experts on the topic. 
You can also work on building your trust by having a site up for a while. Google trusts sites that have been around longer than those that just popped up. They are more likely to send traffic to these sites. When it comes to buying ads at a later day having a great quality score can help significantly as well.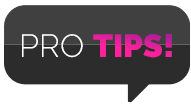 Avoid using link farms or PBNS's (Private Blog Networks) at all cost, this is a sure way to lower the trust of your website. I have seen many websites die over the years due to (PBS's).

 

Do not buy low-quality links and avoid using link farms, in fact, avoid buying links at all.

 

Gain authority by writing guest posts and quality content on relevant sites. Earn your links. If Google has flagged a site as highly trustworthy and your links are coming in from there it will begin associating your site as reputable.

 
[separator]
3) Mobile-first focused

According to an official statement by Google, over 50 percent of search queries are now done on mobile devices. It's easy to forget about mobile experience because most of us work on a desktop computer or laptop. Now that so many queries are happening on mobile, having a mobile-optimized site is imperative. 
You should know that as of July 1st, 2019, Google implemented mobile-first indexing for all new websites. This means that all the pages on your website will be analyzed and evaluated based on the mobile version first.  
If your site is not mobile optimized you can forget about ranking your website on the first page, no matter how good the content is. Ensuring over 50 percent of search queries are being served a good experience is imperative.
You see when someone sees you on the SERP and clicks through to your site and then can't read anything on it they exit. Google flags that as a bounce. Having a high bounce rate will make Google rank you lower. What that's telling the algorithm is "Hey people don't like what's on this site". Remember the user experience is what Google values most. 
Now 50 percent is an aggregate of all demographics. You will likely be going over younger ones. This is especially important if you are going after keywords that cater to a younger demographic such as sexting and online chat.  You could be missing out on 70 percent of your traffic simply for not being mobile optimized. 
What to avoid
When it comes to making your website mobile-friendly don't overthink it, just make the content fit nicely on a mobile device and do NOT leave out any content.  
One of the biggest mistakes I see from webmasters is that they try to hide certain content on their mobile version to make it more attractive to users.  
There is no reason to hide anything if your goal is to deliver high-quality and engaging content. Your mobile users should have access to the same information as your desktop users.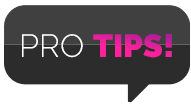 Make sure the Google bot can crawl both your desktop and mobile version of your site. If you accidentally added a no-index tag to your pages Google will most likely avoid crawling your website

Verify that the content on your site is the same on mobile as it is on desktop.

Check if your site has been chosen for mobile-first indexing on the Google Search Console.

You can use this tool.

  

If you are unsure if your content is already optimized for mobile devices you can use

this too

l to test your site.

 

Finally, browse your own site on mobile. Test your pages at a variety of screen brightness as well as on different mobile search engines. 
[separator]
4) Produce High-Quality Content 
Google wants only the best content on their results because they want their users to find what they're looking for clearly and easily. There are so many websites out there today, 1.5 billion to be exact. If Google is only ranking 10 or so on its first results page there is stiff competition out there. 
When it comes to producing high quality content you want to think about E-A-T, expertise, authority and trust as the words you're putting down and the source in which they came from. Having high quality content is even more than that however. You want to also think about the layout of your content, the readability, the graphics and imagery quality you're using, etc.
You need high quality content to match user intent so that people spend time on your site. If they search something and your article shows up and they spend a lot of time on your page Google will read that as they found what they were looking for and rank you higher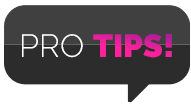 Use imagery that is clear and interactive. You want to teach through images not just entertain. 

Make sure your content is high quality in that it's not pixelated or lags your page load times. 

Increase the quality of your content by guiding the reader through it. No one wants to read a wall of text. Make the information easily digestible. 
[separator]
5) Add affiliate disclosures on all your pages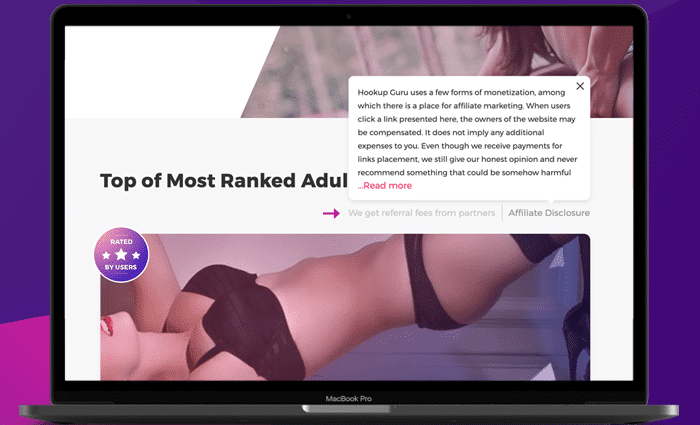 You need to disclose affiliate information to your users so that they know that you are receiving some sort of benefit from vendors. Even if you are saying options are 100 percent honest and your own disclosing that you have affiliate agreements helps build trust with your audience. 
On Instagram models were getting deals to promote products as if they were not paid to do so. These models received a ton of blow back when their audiences found out they were otherwise incentivized. Now you'll notice in the upper right their posts mention "Sponsored". This is a result of the blow back. 
Google is all about the user experience; they don't want their users to have blowback and get angry at your posts. To circumvent this, you just need a simple advertiser's disclosure. Google values honesty and transparency and your audience will as well. No one expects you to work for free but they do want to be privy to your affiliation with paid deals.  
Mary Haynes brought this correlation to light in a very recent article you can find here. It's so simple to add this page to your site and it makes a big difference 
[separator]
6) Build a brand
Building a brand is the cornerstone of any good marketing. This will help your SEO because Google with have name recognition. Think about it, do you think people would click on a link that looks like it has nothing to do with their search intent? Of course not. 
If you have your company name aligned with the keywords you are going after it's just another placement to get your key audience to engage with your link over others. If I am searching for something chat related and I see a site with Chat in the name. Chances are they have what I am looking for. 
You don't need to over-complicate this. Just think of a memorable name that describes your business in a concise way.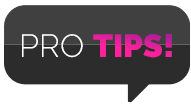 Find a name that's unique in your space to avoid confusion.

Keep it short, you don't want to waste listing space with your name being the only information that can be gleaned.

Keep it pronounceable so that when people search you in the future, they will remember how it was spelled. 

Use a word in your name that goes after your audience. 
[separator]
7) Write strong eye-catching titles and descriptions
 
Having strong meta titles and descriptions are vital to the success of your page ranking. Basically, this is a bit of information that surmises what the user should expect to find on the page once they click through. 
This bit of information is what will display on the SERP. You want it to contain the title of your article and a concise summary of what to expect. 
One of the ways Google quantifies your quality score is through a CTR or click-through rate. This is the number of clicks your search result got divided by the number of impressions or times people saw your listing. Basically, how well does your content match the query? By keeping your meta titles and descriptions strong you will increase your CTR. 
You want to keep your meta titles and descriptions up to date and reflective of the content that the user will find on the page. You don't necessarily want to use dates in your URL or permalink because they cannot be changed once they are set and you don't want your information to seem dated.
[separator]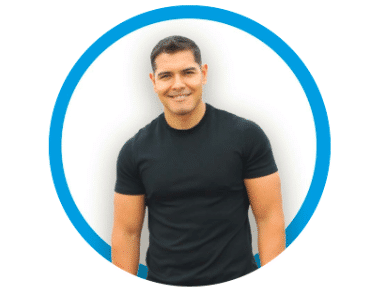 About the Author. 
Jon is the founder of jontorres.com, a blog dedicated to teaching others how to make passive income through affiliate marketing and SEO. In his Blog, Jon Torres writes about web-based entrepreneurship, business, and digital marketing.