CPA Marketing: the Complete Guide (2022)
Have you ever wondered how people are making money online? Additional income is always welcome indeed, but what if an online side hustle could potentially become a long-term thriving business? Search no more, for CPA Marketing is the best way to earn extra bucks in the comfort of your home, especially with CrakRevenue.
This guide will tell you all you need to know about making your first steps in the world of traffic monetization and becoming a skillful affiliate marketer.
Forget about buying ads and resorting to expensive marketing campaigns. With CPA marketing, you become the marketing master of your website's destiny, and you're in charge of making money with your own traffic! How? Because advertisers will want to pay you for it! And a CPA network knows just how valuable it is!
With this guide, you'll learn how to make money online with CPA Marketing with promotional content, how to create advertising partnerships, and how to promote the best affiliate offers in order to achieve success with CrakRevenue's pro tips and cutting-edge ad tools.
First, let's explain what exactly is CPA Marketing for the rookies.
You may want to jump to the next section if you already know the very basics.
Ready?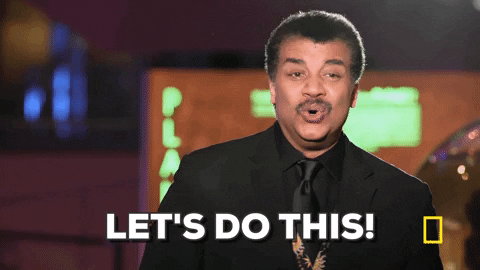 What is CPA Marketing?
CPA stands for Cost per Action. CPA Marketing is a business marketing model where an affiliate–also a webmaster–receives a commission based on a specific action completed by his/her traffic (web users). The action can take several forms such as a click, a request for a quote, a purchase, a form, or a video view.
Desired actions are set by an advertiser, a brand or a company, that wants to increase its visibility and brand awareness on the web or on social media. The CPA network is the bridge between the affiliate and the advertiser who both benefit from the partnership, the former to monetize his or her traffic, and the latter to get more visibility and sales.
For example, you could be running a blog about food supplements and promote a company's dietary supplement products on your website. Your audience gets to discover those products as you send them to the company's website, and you earn a commission each time a user coming from your blog lands on the advertiser's offer and makes a purchase (completed action). This is literally making the most of your content!
There are multiple ways to monetize your traffic and turn your users into consumers successfully.
Having a strategic vision and looking for innovative affiliate marketing tactics are essential to driving your audience further down your campaign's purchase funnel. 
Don't worry; we'll cover this topic later in this guide.
For now, let's take a quick look at some of the most important terms of CPA Marketing.
Affiliates, Advertisers, and CPA Networks
Advertisers are merchants or companies looking to promote their product(s) / offer(s) and wishing to pay only for the results (the desired action performed by the end users). They work mostly with CPA Networks regrouping worldwide affiliates and/or influencers looking for high-paying affiliate programs and top-converting offers to promote on the web or on social media.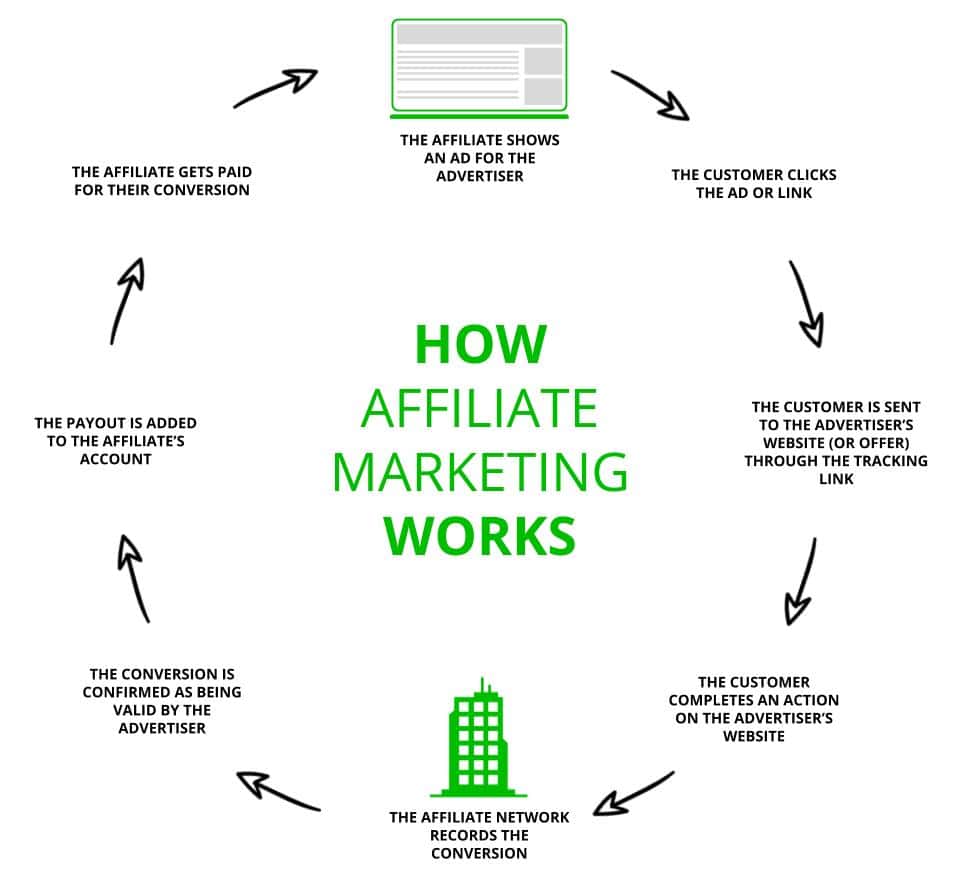 A CPA network is a bridge between the affiliate and the advertiser, tracking conversions and making sure you–the affiliate–get paid for your work and your end-users actions.
It is also a great source of support for affiliates, helping you find the most compatible offers according to your traffic and providing insightful advice to optimize your marketing campaigns. 
CrakRevenue, for example, is a CPA network that's been connecting affiliates and advertisers across verticals for more than a decade. With more than 700 offers, and multiple payment methods, we've been supporting our affiliates by getting them the hottest offers in digital marketing.
A CPA network has affiliate programs and offers to promote and help you optimize your efforts with data-driven insights and real-time reporting.
Note: There are many other CPA networks out there.
Here's a non-exhaustive list of other top CPA networks you may want to consider:
MaxBounty

: a leader in the affiliate marketing industry for more than a decade.

Perform[cb]

: an innovative and experienced network (formerly known as Clickbooth).

Clickdealer

: a diverse portfolio of offers, a nice loyalty program, and cool contests.

Mobidea

: an advertising network specialized in mobile offers, driven by cutting-edge tech and innovation.

Advidi

: a Dutch network with an emphasis on brand safety, analytics, and design.
Learn more about finding the best CPA network with Affpaying, an online platform regrouping reviews written by affiliates and trusted among marketers and advertisers.
With that being said, CPA Networks are your best asset to build a successful affiliate marketing business and make as much money online as possible- at the lowest cost, whether you're an affiliate or an advertiser! 
This brings us to our $1,000 question: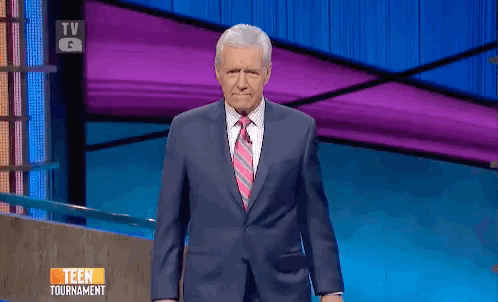 How can I make money online with CPA Marketing? (GUIDE)
You can monetize web traffic through CPA marketing in several ways, depending on which vertical(s) you choose to work with and the traffic type(s) you have.
Promoting one or several offers listed in your CrakRevenue dashboard will allow you to earn money, as long as you respect and follow the set of rules and details included in the affiliate program.
Making money online with CPA Marketing takes time, dedication, planning, and effort.
If you are willing to learn and build on your experience, the rewards will be worthwhile.
This detailed 5-step guide will help you set sail for success.
Let's get started!
Step 1- Learn, learn, learn
One key to success is mastering the basics of CPA Marketing and getting ready for your first campaign.
Start with our Affiliate Masterclass. It is the best way to avoid false starts and set your first campaign successfully. It will help you set your goals, learn some good practices and get familiar with the affiliate marketer's language.
Affiliate Forums are also a great way to stay up to date, get software reviews, and benefit from pro affiliates' experience and expertise even when you get started. Exchange with experienced marketers, affiliate managers, and digital marketing specialists on how to set realistic campaigns with the best type of program suited for your traffic. 
You may already be familiar with the multiple ways to earn commissions and get paid with CrakRevenue.
If not, give this blog post a quick read before jumping to step 2!
If you also have a strong personal presence on social media, consider influencer marketing programs with FansRevenue, a fanbase monetization platform designed for content creators and influencers. It's the best way to monetize your social media audience by promoting brands' offers that will achieve the best results with your followers' actions and engagement.
Step 2- Become a CrakRevenue affiliate
Signing up to join our network and getting approved on CrakRevenue is simple and easy.
First, create your account and read our Terms of Service and Privacy Policy.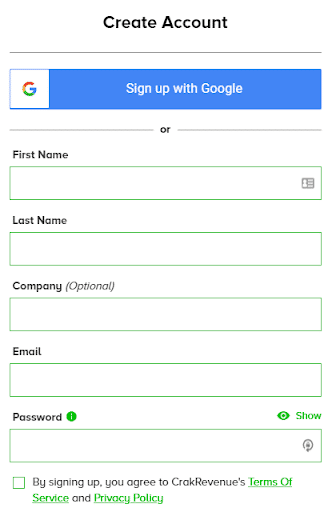 Next, you will need to provide information about your traffic, website URLs and marketing strategies you plan to use (content, ads, campaign management, promo tools, etc.).
To ensure fast review and approval, include as many details as possible regarding how you plan to generate more traffic on your site and promote our offers.
Our team will review your application and contact you within the following 7 business days.
Once approved, you will be granted free full access to our all-in-one affiliate platform. Still at no cost, you'll be able to browse our offers and become familiar with the advertisers and types of ads that lead to interesting payouts. Take a look at our sweepstakes offers or our mobile ones for instance. Browse specific verticals or geos.
Keep in mind that you can always ask your account manager for advice on which type of offer you should start with.
Step 3- Choose your affiliate programs and offers
To find the best offers to promote, log into your CrakRevenue dashboard. You'll see potential advertisers to work with.
In the sidebar menu, click on the Offers tab.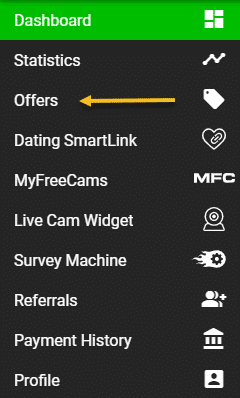 There you'll find helpful information and campaign management specific to affiliate marketers.
We continuously update your dashboard with current promotions, top-converting and recently added offers. You can also browse and narrow the list down by adding filters, such as
Vertical / Niche
Payout type
Accepted promotion methods/countries (geos)
Approval required

Each offer has a page providing specific information about the product or service itself, payout type, EPC, accepted countries, and advertising restrictions.
You will also be able to generate and customize your tracking link and choose among our in-house landing pages, banners, and more!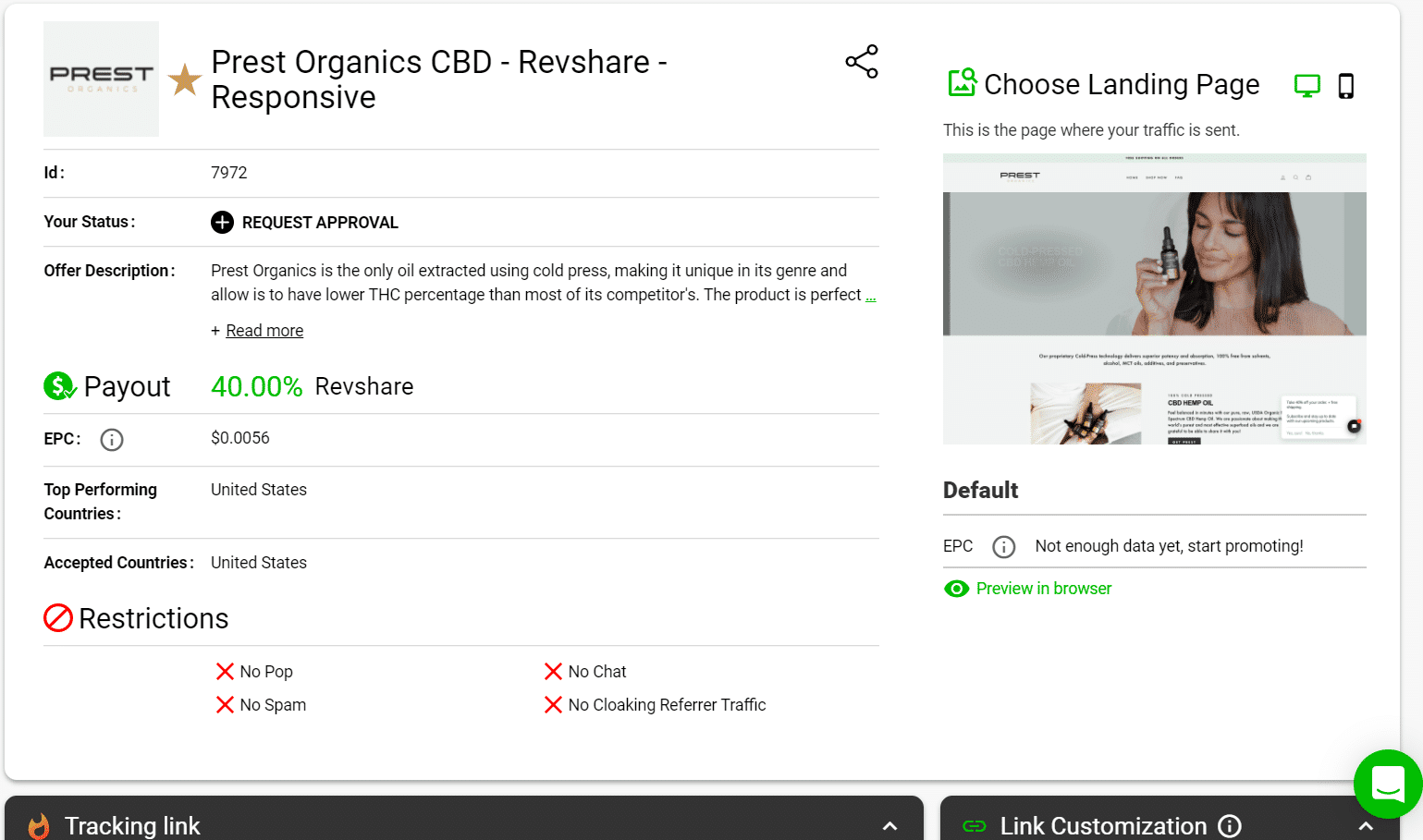 Pro tip: If you're new to CPA marketing, you may struggle with finding the right offer to promote according to your traffic's location.
We recommend using our powerful and exclusive Dating Smartlink and Live Cam Widget to work your way around the platform and ensure maximum conversions.
These ad tools are the perfect turnkey solution to convert traffic from anywhere in the world with responsive landing pages and top-converting offers.
All you need to do is work on traffic acquisition and let our business intelligence do the conversion work!
Step 4- Drive traffic to your affiliate offers
Depending on the vertical(s) and offer(s) you wish to promote, you will see some allowed and forbidden traffic types.
There are 6 types of traffic (or channels) you can acquire and use to make money with CPA Marketing:
Direct (type-in): users type your domain in their address bar to access your website.
Organic: users find your website on a search engine by typing relevant keywords.
Paid: users click on a paid link or ad leading to your website/offer.
Referral (backlinks): users click on a link from another website that leads to yours.
Mailing: users click on a link inside an email leading to your website/offer.
Social: users click on a link from any social media leading to your website/offer.
The more traffic types you have, the most likely you are to qualify for different types of offers.
Note: It's always best to start with building your audience by driving the most direct and organic traffic to your page through SEO content. That's the widest avenue to build your credibility in the digital world. Once your site is fully optimized, you can start getting new traffic through paid ads, mailing, and backlinks.
Step 5- Test and optimize your funnel
You are now all set to generate your first conversions on your affiliate offers. Congrats!
Now, to ensure maximum sales and revenue on your end, you'll need to A/B Test everything.
Why? Because even the slightest changes on your funnel can lead to a significant click-through rate (and conversion) boost!
Also called split testing, A/B testing enables you to compare variants and see which banner or campaign performs better for maximum return on investment (ROI).
Bonus tip: You don't always need to spend hours testing new creatives and figuring out which one will best convert your traffic. After all, time is money!
As a CrakRevenue affiliate, you can let us do the work and take advantage of our thoroughly tested in-house creatives and ad tools! Ask your account manager to show you the best ones for your site.
Simply choose an offer and browse through the available designs and landing pages to pick the perfect match for your funnel!
You can even use our performance data to identify the best converting landing page in seconds!
Here's a quick FAQ to wrap things up.
Frequently Asked Questions
What is the income range in CPA marketing?
The bracket is huge because affiliates can promote as many or as few offers as they want. And the bigger their following, the deeper their pockets can get. According to Scaleo, an affiliate in the world makes in average $20K per year from their traffic.
Is CPA marketing still profitable?
Given that 15-30% of companies' sales come from referrals or affiliate marketing programs (Statista), we would say yes, it is still very profitable. Opportunities in CPA marketing are endless and worth considering if you have a great traffic.
How do I qualify to become a CrakRevenue affiliate?
It's simple. To qualify, you must have a plan. Let us know in your application how you think you can generate more traffic to your site. Tell us how you can promote our offers and make the most of them. Be as precise as you can. Also, make sure to give us accurate information on your profile. The more thorough you are, the greater your chances will be!
What types of offers can I find on the CrakRevenue platform?
When it comes to variety, we don't disappoint. Our major verticals include personal healthcare, CBD products, adult entertainment, dating, gaming, and astrology. Something for everyone. Take the time to browse through our offers on our menu. Remember, you can search offers by payout type, brand, country, niche, or audience.
What are the payout types and currencies used on CrakRevenue?
Affiliates can make money with DOI/SOI (double or single opt-in), PPS (pay per sale), PPI (pay per install), RevShare (commission) offers. Payments are made on a monthly basis, and the minimum for a payout is $ 100.00. As for the payment methods available, CrakRevenue uses Paypal, Wire, and Paxum to make international payments. Find out more on the currencies that apply to your location here.
Do you have resources out there for new affiliates?
We wouldn't dare to end this article without sharing a few resources. The first one–you might have guessed it–is our CrakRevenue blog. If you liked this article, there are definitely more where it came from: SEO guides, WordPress tutorials, software recommendations, etc.
We also created an Affiliate Marketing Tools page to answer any questions you may have on affiliate marketing and our CrakRevenue platform.
We're also on YouTube. Discover our verticals and marketing strategies with innovative short presentations by our teammates on our YouTube channel.
Lastly, never underestimate the power of affiliate marketing forums. Check out this article on the subject to find your tribe of experienced affiliates.
Can I talk to someone for more information on becoming an affiliate?
Who better than our team to answer any question about affiliate marketing? After all, we're professionals. We work with hundreds of affiliates and advertisers daily, and we still take the time to speak with future affiliates. So reach out by creating an account, and an account manager will get in touch with you.
You now have the knowledge and power to make money online with CPA Marketing!
If you haven't already, now is the time to join CrakRevenue and gain access to 700+ exclusive and high-converting offers!
Our dedicated team of experts is here to guide you and make sure you get the most out of your campaigns.