8 Overlooked Black Friday Marketing Ideas to Boost your Sales in 2021
Black Friday and Cyber Monday take a special turn in 2021. Still, it remains the busiest and most profitable time of the year for retailers and affiliate marketers worldwide. Get your campaigns ready and on point with our Black Friday affiliate marketing tips!
You can find dozens of Black Friday marketing ideas to boost your sales during the BFCM frenzy. Still, some of them deserve to be more seriously considered for their proven effectiveness and efficiency.
In other words, the Web is swamped with good tactics and strategies to exploit this annual spending boom. But great ideas delivering tremendous results with minimum effort are scarce, especially those most appropriate for the current global context.
To help you reap maximum benefits, we have curated a list of great Black Friday marketing ideas you can deploy quickly and easily.
But first, let's drop some essential facts and trends for Black Friday 2021.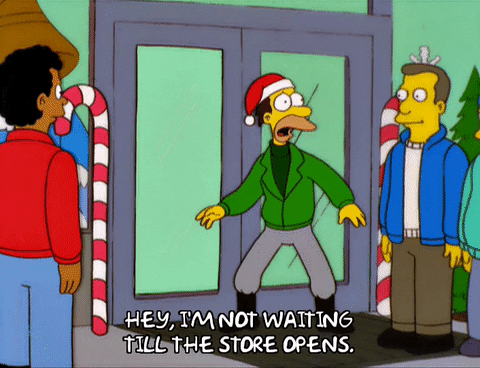 💡 Black Friday has become a global, month-long event. Plenty of deals appear before D-Day!
Cyber Monday now surpasses Black Friday in terms of sales.
💡 We expect the online retail holiday season to hit a new spending record of $200B.
($17B for Black Friday and Cyber Monday alone!)
💡 Consumers will complete their holiday shopping earlier this year.
No more Black Friday kickoff!
That's not all.
They will shop across multiple platforms (online and physical).
Brand loyalty is going down. The best deals and digital experiences will win.
Buy now, pay later (BNPL) is becoming increasingly popular.
We expect more consumers to focus on brands related to mental health and well-being.
All this being said, let's see how you can turn this challenging and highly competitive period into golden affiliate marketing opportunities.
1- Start early (now)
Saying you should launch your Black Friday affiliate marketing campaigns earlier this year is kind of an understatement.
If you're reading this, you've already understood that you should get your campaigns rolling now.
Shipping delays and product shortages are the 2021 holiday shoppers' worst nightmare.
Not only them!
All the major retailers have launched early holiday deals in anticipation of supply issues.
So get those deals out there without delay!
But stay zen. Stress is bad for your health.
It's not too late to start: the shopping frenzy won't end on Tuesday. 👇
Make sure to catch latecomers with post-BFCM "last minute" promotions.
2- Make your BFCM sales clear
This may sound stupid, but consumers are increasingly allergic to nebulous deals.
They also have plenty of offers to compare and little time to dwell on details.
For this reason, you must make sure that your advertising is 100% clear and transparent, stating precisely what you're offering and when the deal ends.
One surefire way to make your ads clear is to use a countdown timer or textual time incentive to establish a sense of urgency.
Most holiday shoppers will consider several options before making a purchase decision.
Making your sales crystal clear and temporary will encourage your potential customers to shorten their hesitation and make their choice on you.
3- Analyze other Black Friday campaigns
Use your competitor's ads to your advantage and take a look at how they reach out to their audiences!
You can subscribe to their newsletter, social media accounts and even use a spy tool for a deeper look at their marketing data.
One of the most accessible and popular tools you should check out is the Facebook Ad Library.
Doing so will enable you to see how the competition is performing, what are their target audiences and incentives, and fine-tune your strategy and messages accordingly.
You could also waste precious time (and money) on trial and error!
4- Use a dedicated landing page
Having a special landing page customized for your BFCM deals will help you generate more sales during the holiday season.
On one condition: it must be mobile friendly!
While Desktop users achieved 59% of online spending during BFCM 2020, they accounted for only 37% of all digital traffic during that period.
On the other hand, 58% of digital traffic came from Mobile devices.
In other words: most consumers shop on their mobile phones first!
So rock that Black Friday theme and build your creatives based on it, making sure your landing page provides a responsive and smooth mobile experience.
You can create them yourselves or ask your CrakRevenue affiliate manager for custom designs (A/B tested and proven to convert!).
5- Upsell and Cross-sell
Imagine how you could turn a range of products into compelling bundles or package deals.
Think of products that could go well together, and suggest them to your prospective customers.
You could also use a discount code on minimum purchases to encourage combos!
Think of it in two parts:
Upselling consists of inviting your customers to buy a comparable but higher-end (more expensive) product than the one they're considering.
Cross-selling is encouraging customers to purchase additional related products.
6- Reach your customers with email marketing
Emails are responsible for at least 20% of online shop visitors.
What's more: shoppers who buy products via email will spend 138% more than those who didn't receive your offers in their inbox.
Consumers expect deals to come their way, with increased tolerance towards commercial emails, hoping to find discount codes and coupons.
It's no surprise that email marketing campaigns during BFCM show the highest open and click rates.
Enough said.
Craft an irresistible subject line, segment and customize as much as possible.
Find the perfect timing to send (time zones, online presence peaks) and make your past and potential customers spend thanks to limited-time promotions (keep tip #2 in mind).
Don't forget to recover your shopping cart abandoners with a proper remarketing strategy.
7- Master your social media game
Increase your brand awareness and drive traffic to your gift ideas with a proactive social media strategy.
Facebook and Instagram are well-suited places for brand discovery, and many holiday shoppers will hunt for gift inspiration on these platforms.
In 2020, 45% of consumers who found out about a new product on social media purchased it for a friend or family member.
Here are some examples of what you can do to attract customers and generate sales:
Organize a contest
Write or shoot video product reviews
Make your BFCM sale a Facebook event
Leverage and reward consumer feedback
8- Offer extra incentives
The holiday season remains a very competitive period, and this year's increased online presence makes your digital sales pitch even more crucial.
Make sure to make your offers stand out with compelling incentives such as free shipping, gifts for early customers or anything else that could be the cherry on top.
Note: Spying on your competitors (tip #3) can help you find that extra incentive. Act quick!
Speaking of which
Our exclusive CBD partner PREST Organics wants you to make a killing this holiday season.
For this reason, here's an extra incentive to help you make the most out of their staggering 40% Revshare offer:
From November 24 to December 1: Buy one, get one free!

Get ready to jump on our 2 for 1 Deal landing page on Nov. 24! (offer #7972)
But don't wait until then. Here's a friendly reminder:
PREST Organics sells a unique high-end CBD oil thanks to its patented Cold-Press technology, delivering superior potency and absorption.
A 365-day cookie life enables you to top your earnings with rebills.
They already apply a 45% OFF Black Friday discount! 💰🔥
They offer free shipping on all orders.
We have plenty of custom landing pages for you in-house!
We hope our Black Friday marketing ideas will help you laugh all the way to the bank.
Now folks, let's make the most out of this peculiar holiday season.
Follow the Whale!