Since the days of eBay and forums in the early 2000s, we've been making purchasing decisions based on online reviews and ratings. Is it that we're scared of losing money or that we just don't want to be guinea pigs? 
Maybe we just need to know that a company can be trusted. Trust is everything, and we all have trust issues when it comes to money! That's why consumer reviews have become a crucial part of internet culture.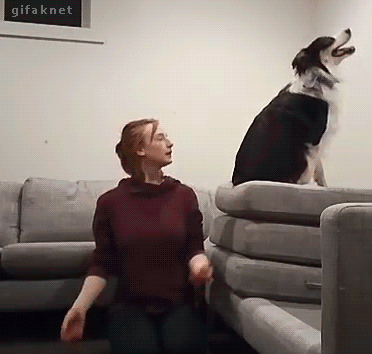 Affpaying is the go-to website to find the next CPA network you want to be in bed with. The site gathers reviews from affiliates around the world who have joined affiliate networks and decided to share their feedback. Not just with their contacts, but with the entire affiliate marketing community! 
Here's what we know about Affpaying and how it can be a game-changer for your traffic.
What is Affpaying?
Affpaying is a trusted website created to help affiliates join the right CPA network based on real feedback. There are hundreds of CPA networks out there. So how would you know which one to join? Probably by asking people who already have worked with them.
Affpaying regroups opinions of affiliates on the CPA network they've joined. The site includes ratings of the CPA networks based on the following criteria:
the offers available,

the minimum payout amount,

the tracking efficiency,

the support given, and

the overall experience.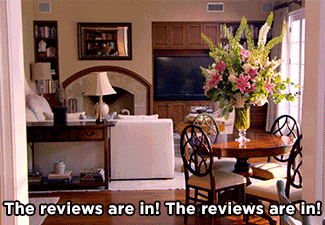 How does Affpaying work?
Affpaying is more of a directory rather than a search engine. Use the website to find top-rated CPA networks by vertical or by keyword, and sort your results by rating or by date. Whether you have an idea or not about the type of CPA network you would like to join, you'll find that Affplus provides relevant data for affiliates across geos.
Also, you could use Affplus as a verification step before joining a recommended network—like checking someone's references before hiring them. 
Maybe you received a link by email or on social media from a fellow webmaster, and you wonder if they just want a referral bonus. Reading the reviews from other affiliates who joined could influence your decision positively or negatively, keeping you from making a hasty decision for your business.
Regardless of the reason why you would consult Affpaying, keep in mind that you could also contribute to the website. Your own past and future experiences with a CPA network can be shared on the website at no cost. It could even benefit another affiliate someday!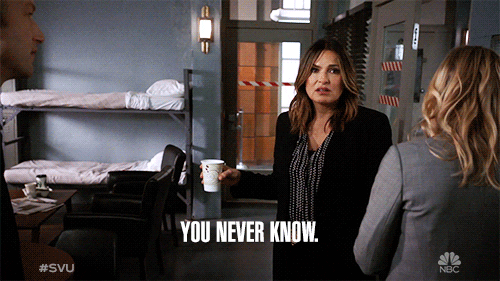 How do you use Affpaying to find the best offers?
Here's a suggested method if you are not looking for a specific type of offer or affiliate program. Follow these steps:
From the home page, browse networks by categories or vertical. 

Lookup a CPA network using the filters available such as payout frequency, payment method, or tracking software. 

Sort the results by top-rated network or newest CPA network featured on the site.

Click on one of the results and read the reviews for that specific network. 

If interested, click on the link to the network's website. Take a look at their advertising strategies, their affiliate programs, their values, and the process to join them.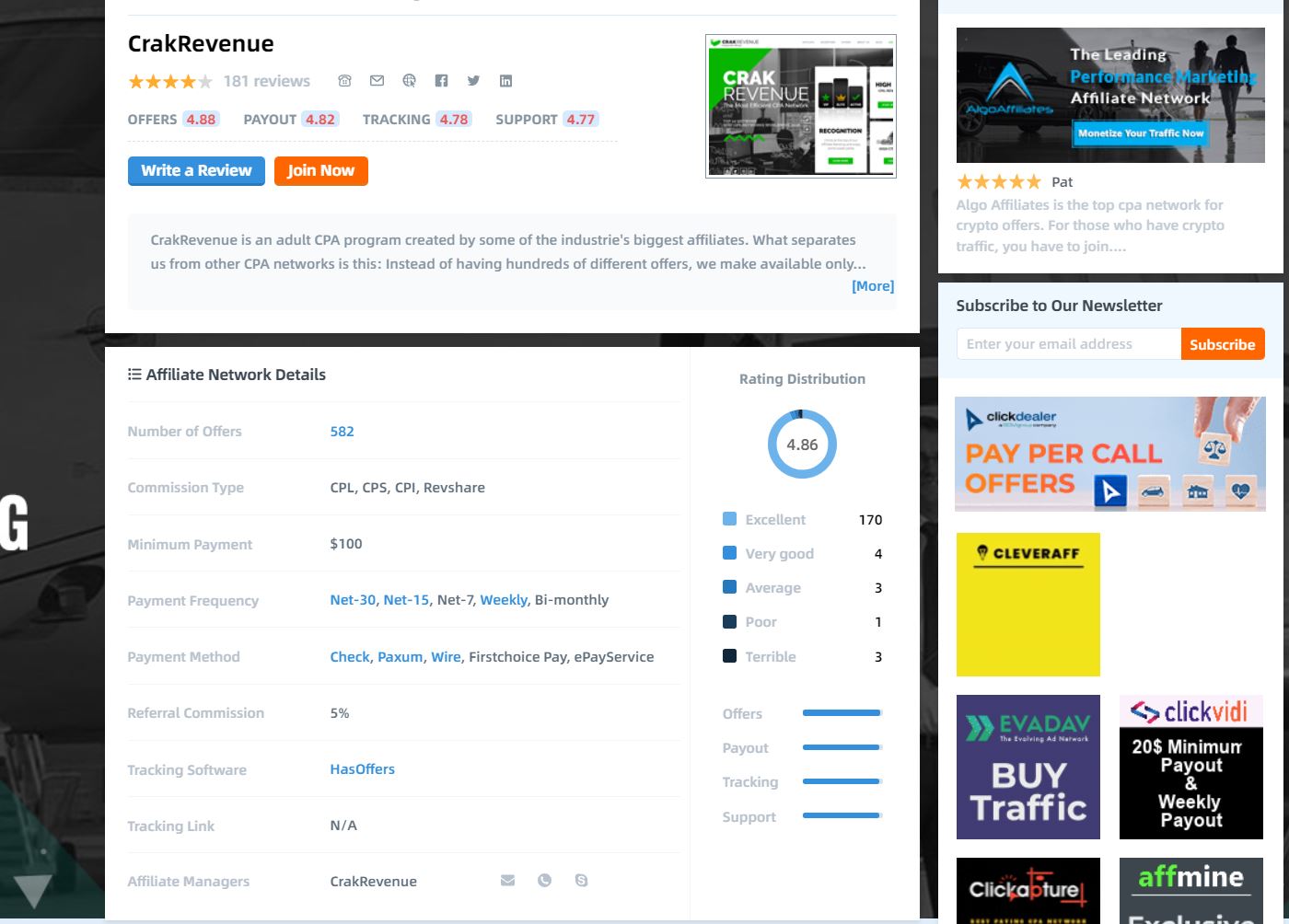 Try repeating these steps using different filters or by sorting your results another way. Soon, you'll get a sense of the type of CPA network you would like to work with. You might be looking for a network with dating offers, for example. Or you might look into top-rated CPA networks with mobile gambling offers. The possibilities are endless.
Remember your visitors and the traffic you wish to monetize. That should be your ultimate compass in this search. Whatever you feel would be a great platform to find the best offers for your site, that's the CPA network you should join!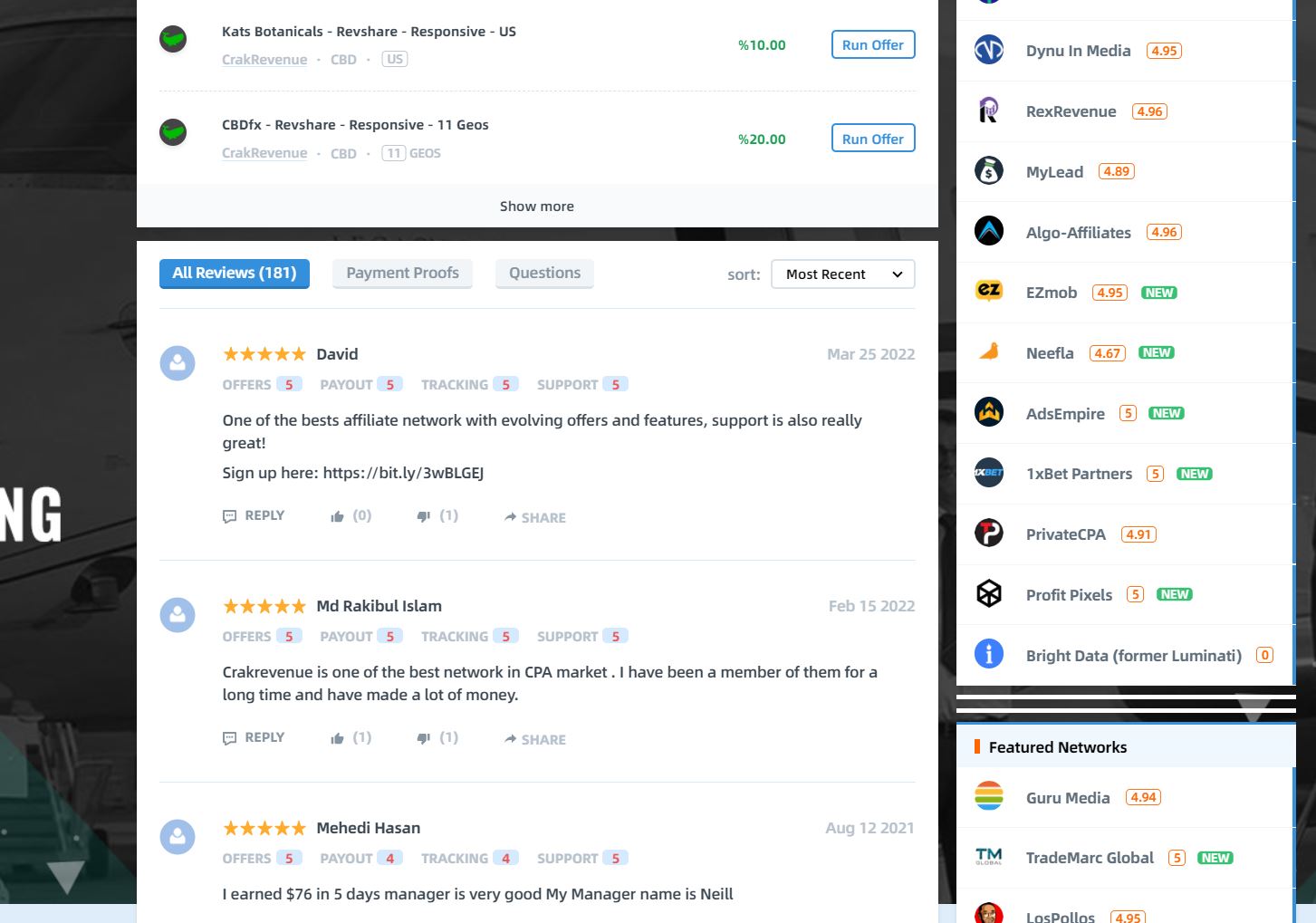 Are there other sites like Affpaying?
Yes, and we've looked them up for you. Here are 3 other sites similar to Affpaying that can help you find the best CPA networks on the web.
TopNetworks has a list of more than 200 rated networks, including 184 CPA networks. The list is pre-sorted by top-rated affiliate networks, but it can be filtered by type of network (CPM, PPC, CPI, etc.). Keyword searches are also possible. Yet, the site's most interesting tool is its short glossary for affiliate marketing terms on the Definitions page.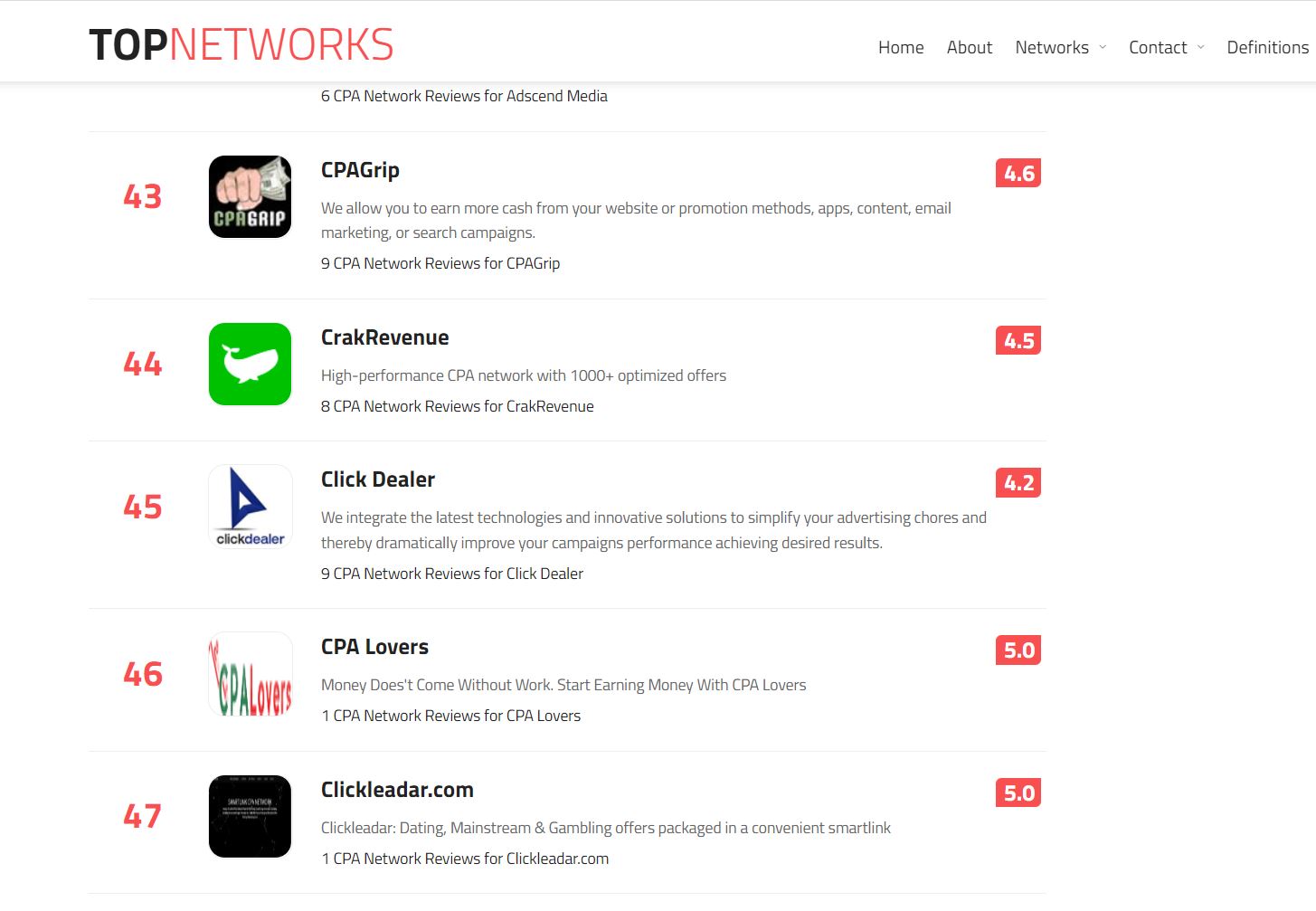 Providing users with information on apps and their brands is Business of App's first goal. But it is also a great place to find reviews on CPA networks. The top affiliate networks page includes a listing of networks that can be filtered by commission type, offer type, or affiliate marketing type. 
Plus, each listed CPA network has a comprehensive profile page featuring the latest tweets, recent blog articles, and reviews. A must!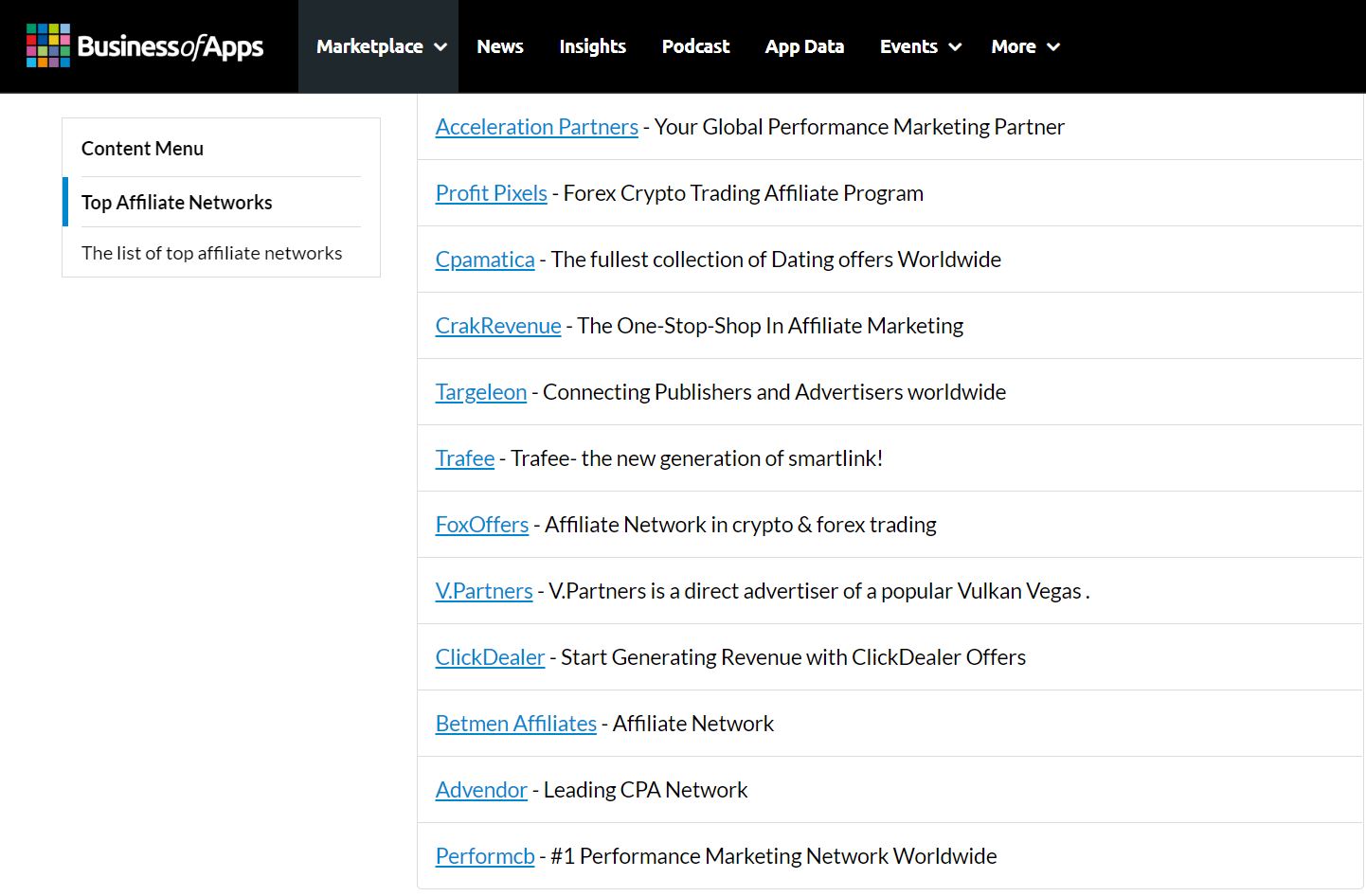 Trustpilot is a multi-industry rating site for all kinds of businesses in the world: restaurants, software, travel sites, etc. People on TrustPilot can write and read reviews on absolutely everything for free. 
There are 227 listed companies under affiliate marketing service, all with extensive ratings, as well as the number of reviews for a business.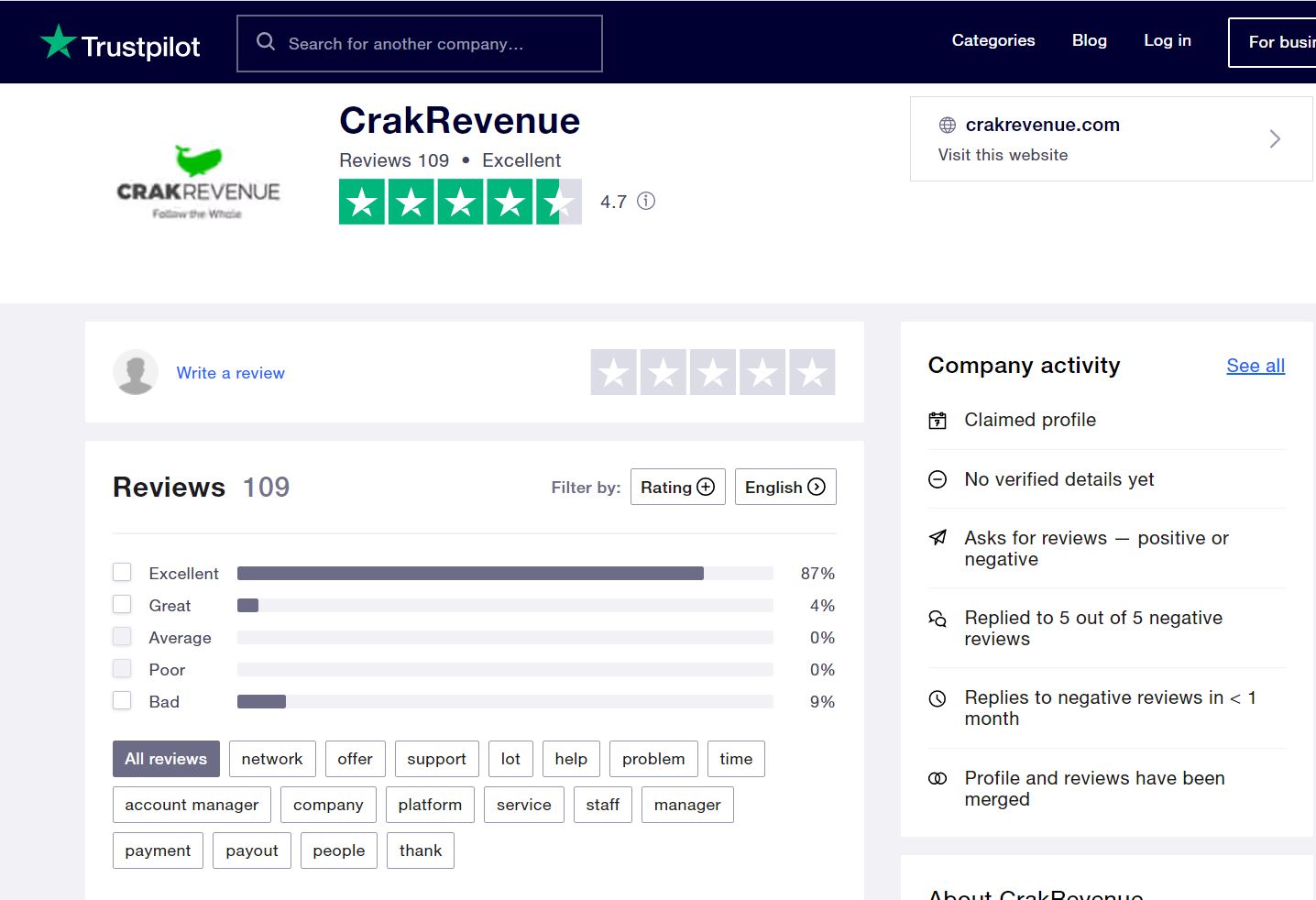 Your next CPA network is out there… Or right here! You just have to find it. So, let's start by looking for it. 
Once you're all set and you start to receive your first payouts, don't forget to pay it forward and leave a review on Affpaying. The affiliate marketing community will be eternally grateful.