WordPress is constantly evolving and so are its themes.
Most in tune Webmasters are always looking for new ways to improve their site, from swanky new features, to a stylish new design.
Needless to say, it's been a while since we've indulged all you countless WordPress junkies out there.
Whether you're searching for a theme suited for a tube site or an efficient landing page to grow your mailing list, we think that you'll be pleased with our picks.
With that said, please enjoy our latest selection of WordPress themes fit for an adult affiliate.
Have a look!
PornAffiliate.xxx has a couple of neat and free WordPress themes you can start using right now for your adult websites.
If you ever wanted to create your own porn gallery, then we recommend using the porn theme #5 which fits the bill nicely.
The way advertisement spots are displayed — 405×270 or 300×300 blocks — doesn't feel out of place with your content.
You can even customize the call-to-actions displayed on each individual photo which is a nice touch. In fact, there are 100+ customizations available that require zero coding knowledge.
You'll love the simplicity of this theme and its speed. A recent update added support for vertical photos as well as horizontal ones.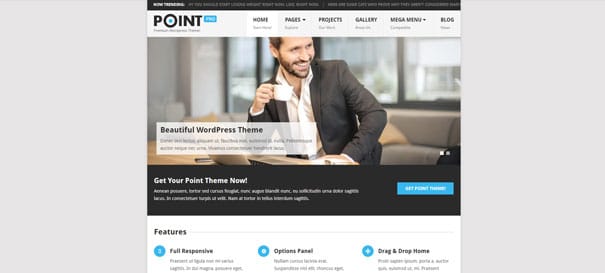 MyThemeShop is one of the leaders in premium WordPress themes development.
With Point Pro, what you get is a stunning solution for serious bloggers. But that's not all: you can easily use this theme to create great-looking landing pages or a site dedicated to adult photos through the advanced gallery features.
Point Pro is a responsive theme with drag & drop elements for easy customizing. If you plan to add adult products, know that Woocommerce is supported.
Even though this theme might be better suited for bloggers, it's still an awesome deal for adult affiliates.
Use code "NotLogged" on MyThemeShop to get an instant $10 rebate on ANY theme.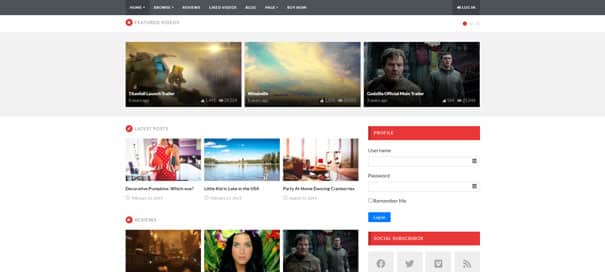 Fancy a smooth, responsive tube?  
Videotube just might be your answer.
This one's perhaps a little less affiliate-oriented than our previous mention SnapTube above, but nevertheless, Videotube has some respectable features: like the ability to let your users like their Favorite videos and submit their own.
Not a bad option for an amateur tube site, eh?
And what we find particularly appealing — and we're sure the lazy in you will too — Videotube creates automatic video thumbnails.
Other worthy mentions: with Videotube there will be no fumbling trying to find the best video View counter or Like button script — this theme takes care of all that!
If Genesis sounds familiar, it's because we did previously talk about this theme in the past.
However, we feel the Genesis Framework Theme is more than worth some additional exposure and a second look.
Indeed, as we mentioned before, this theme is beyond easy to use, incorporates good design and good HTML practices, but what it's really useful for any affiliate is its incredible ability to build Mailing Lists.
Therefore, this theme strikes us as the perfect tool to build efficient landing pages for all you email marketers out there — even if building websites is not part of your daily routine.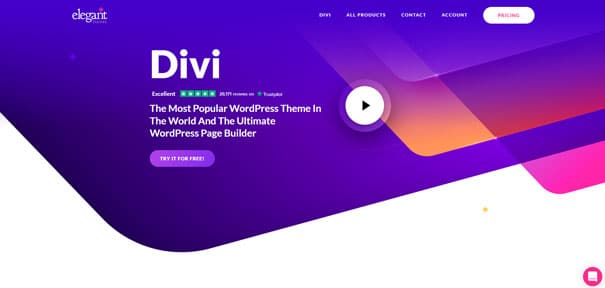 Can't choose between all these wonderful themes we've highlighted?
Maybe Divi will be the theme you've been waiting for. Divi is described as a WordPress theme — but it's so much more than that.  
Think of it as a hybrid cross between a jam packed featured theme and a framework consisting of plugins specifically tailored to it.
It allows any novice Webmaster the ability to customize the theme without necessarily having to have a working knowledge of CSS. Additionally, this theme includes a page builder that enables the creation of all your different sites with it; with each one looking completely different.
Yep, this might just be the last theme you'll ever buy which — for a price between $89 and $249 — is a steal for everything it offers.
Hope You've Enjoyed Our Selection…  
But if not, we shouldn't need to remind you that we've covered more themes here:
We hope out of all of these, you'll at least find something suitable.
Please be sure to comment your final choice, even if it wasn't included on our list.
We're just like you… you're not the only one with a WP soft spot! We're always looking to discover new WP playgrounds.
And it's worth noting that we're currently testing some new WordPress plugins out for our affiliates, ones like the wpXtube plugin which lets you to transform your site into a Tube in a mere instant.
Of course, our top picks will be included in our next post on this!  But much like the upcoming season of Game of Thrones — you'll just have to wait just a little bit longer.