Leverage Your Niche with the Best White Labels in the Cam Vertical
Ready to make big bucks in the cam industry? CrakRevenue works with the best and most diverse cam advertisers in the industry. Check out the many affiliate programs we have, and pick the one most suited to your audience.
What's your audience mostly made of? Men, women, Gen Xers, millennials, or Gen Zs? Any idea which country your traffic comes from? For an affiliate marketer, answers to these questions can make a huge difference in your payouts. The more you know about your traffic, the better you can convert your users.
We recently covered the topic of niches and picking a good affiliate program in our latest article 6 Tips to Pick the Best Affiliate Marketing Program. But there's one thing we didn't discuss: how it applies to the cam vertical.
Why would the notion of niche matter for choosing a cam affiliate program? Because our CPA works with many white labels as advertisers.
What is a white label?
A white label is created when a company buys a product or the rights to a product from another company and decides to sell it as its own brand. White labeling allows a company owner to rebrand a product that already works on the market and sell it who another set of consumers, a niche.
What's the difference between the original brand product and a white labeled product? Absolutely nothing. They're one and the same, but their brands are customized for different audiences.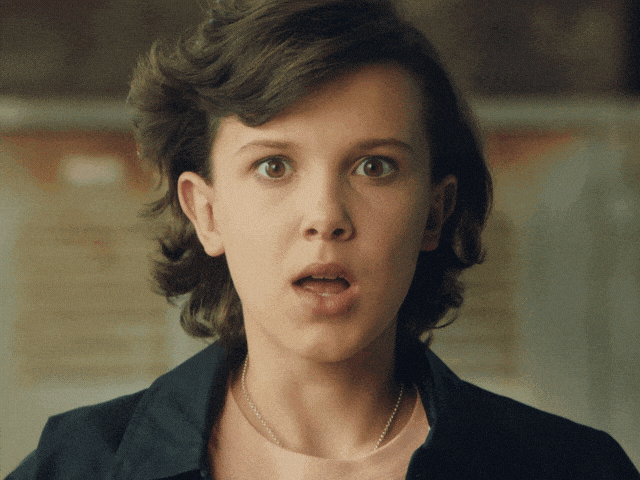 So why all this talk about white labels? Because most of our top-performing cam affiliate programs are white labels of the same cam product.
As you know, live webcams are very lucrative. Picture all the per-min chat sessions and all these tips raining in cam rooms worldwide. Now, think about these same cam rooms featured on multiple websites. That's a lot of money, and so are cam affiliate programs.                                                                                                                                                                                                                     
Since our affiliates have started promoting cam offers, we've issued more than $500 million in affiliate commissions. Promoting adult sites is profitable, but promoting to your niche, is even more.
That's why we want to tell you about the best cam white labels out there. And lucky you, we tell you to which demographics and countries you can promote its offers. We also let you know what payout types are available with this advertiser.
Jerkmate
Target audience: adult audience
Payout types: PPL-DOI, PPS, Pay Per Spender, Revshare Lifetime
GEOs: USA, UK, Canada, New Zealand (57 accepted geos)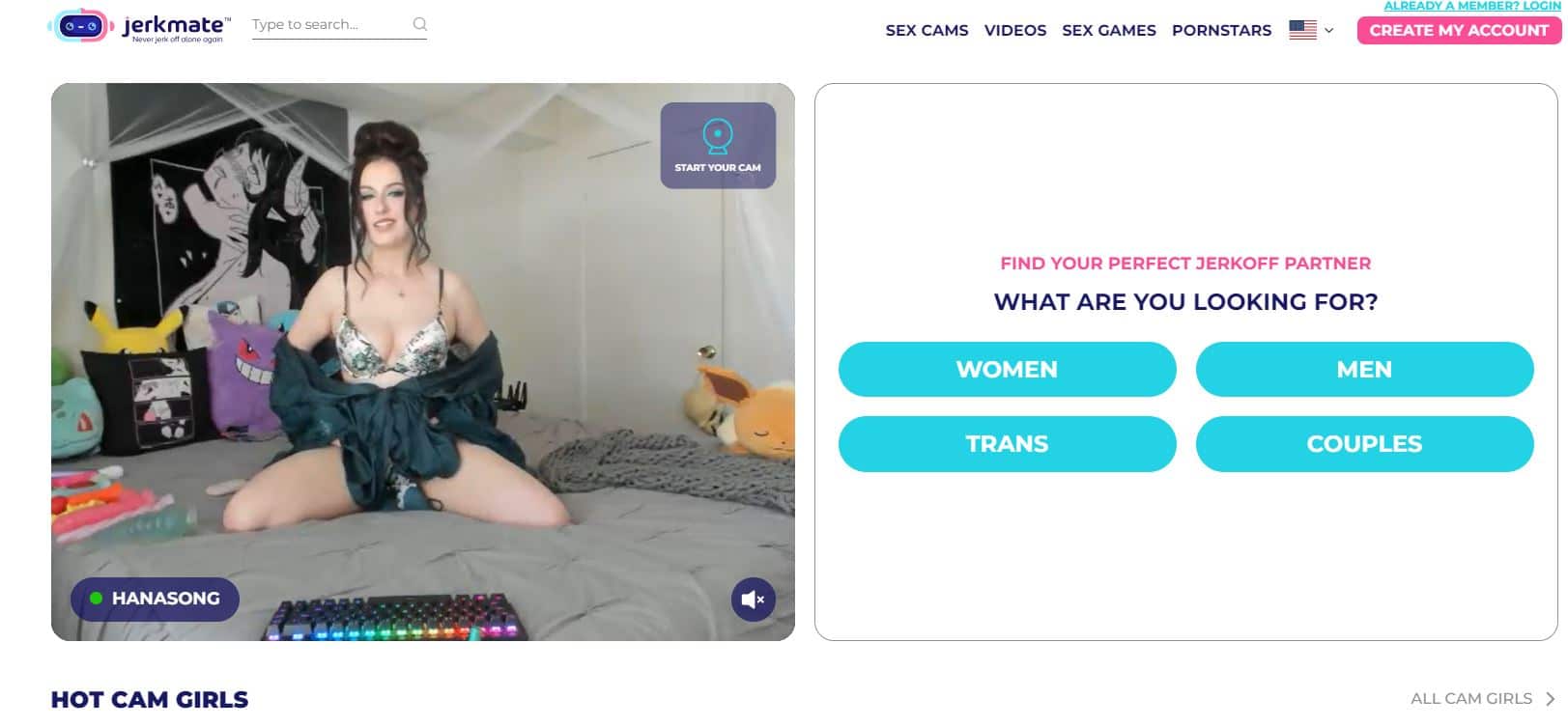 It's hard not to love Jerkmate as an affiliate. It's one of the most diverse live cam platforms out there. The cam site features thousands of cam models 24/7, including women, men, couples, and trans cam models. Plus, it welcomes millions of visitors daily. It's basically a huge online money magnet.
Why promote Jerkmate? The site has so many opportunities for spending, it's hard to believe! From Gold shows to group shows featuring some of the biggest names in the adult industry, affiliates can get paid on user spendings. Plus, its chat rooms are filled with paid, hot features designed to make private sessions more interesting.
Jerkmate is the oldest cam advertiser we've been working with. And since we love working with the company, we developed optimized and tested funnels to make this product more appealing. We have hundreds of custom landing pages and creatives ready for your campaigns. And you can pick any of our cam-specific promo tools to maximize your profits.
We don't have favorites, but if we were to have one, it would be Jerkmate!
FapChat
Target audience: adult men audience
Payout types: PPL-DOI, PPS, Revshare
GEOs: USA, UK, Canada, Netherlands, Australia (29 accepted geos)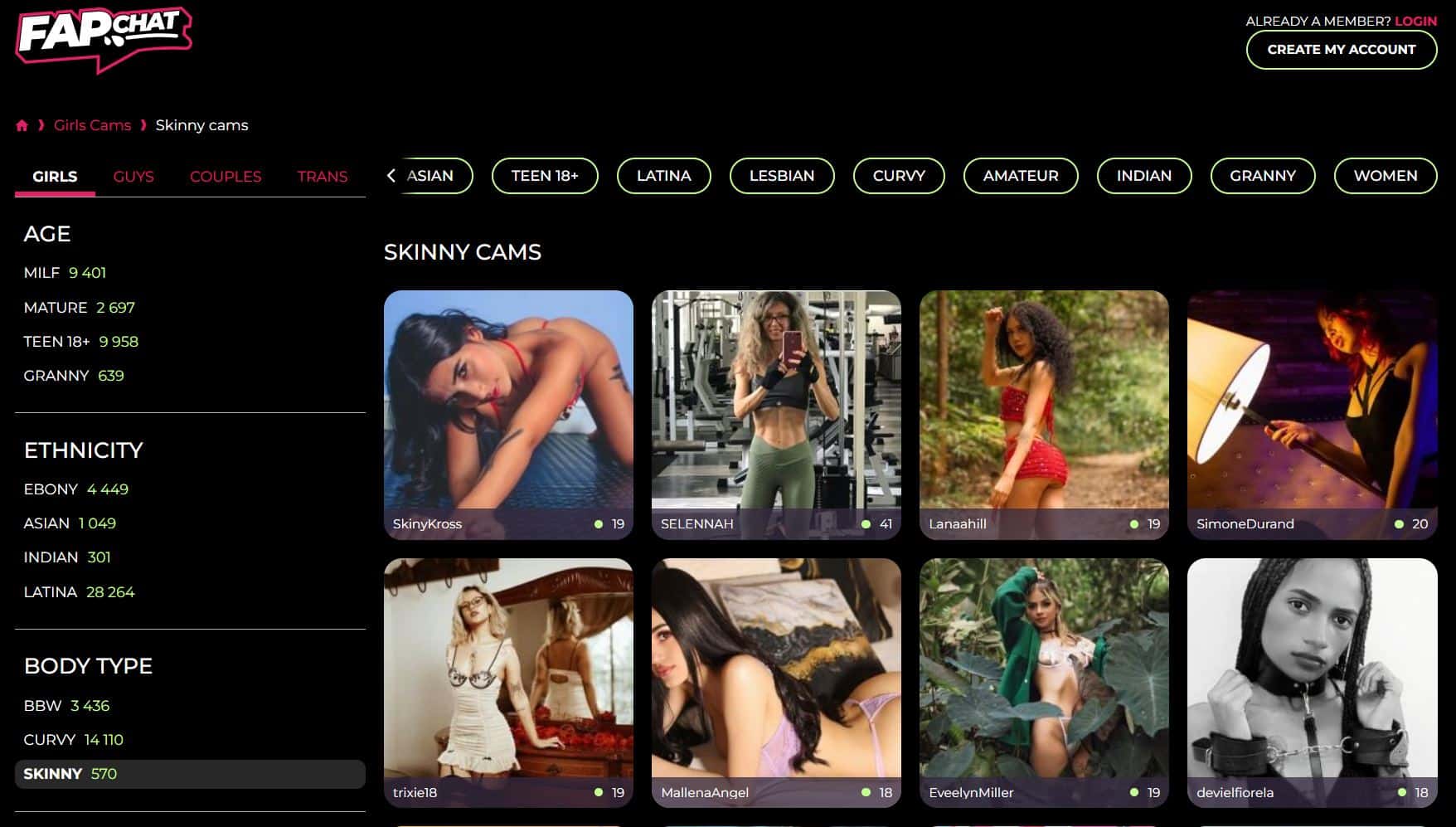 If your users are not familiar with live cam or they still hesitate to get their feet wet, FapChat is the perfect product. FapChat users want to connect online instantly, have the most honest conversation, and if it turns into more… Why the hell not?
The FapChat brand is built on the idea of connecting & flirting online via live video chat. The site offers safety, anonymity, and lots of intimacy. Men can chat with models of all genders and orientations 24/7. And they get the chance to join private and exclusive live shows in an inviting dark-mode decor where male self-pleasure is not a taboo.
Promote FapChat using our very interactive landing page, on which users can scroll through live feeds of online models. They can engage with the content through Like and Comments button before being redirected to the sign-up page.
FILF
Target audience:  adult gay men
Payout types: Revshare Lifetime, PPS
GEOs: USA, Canada, UK (180 accepted geos!)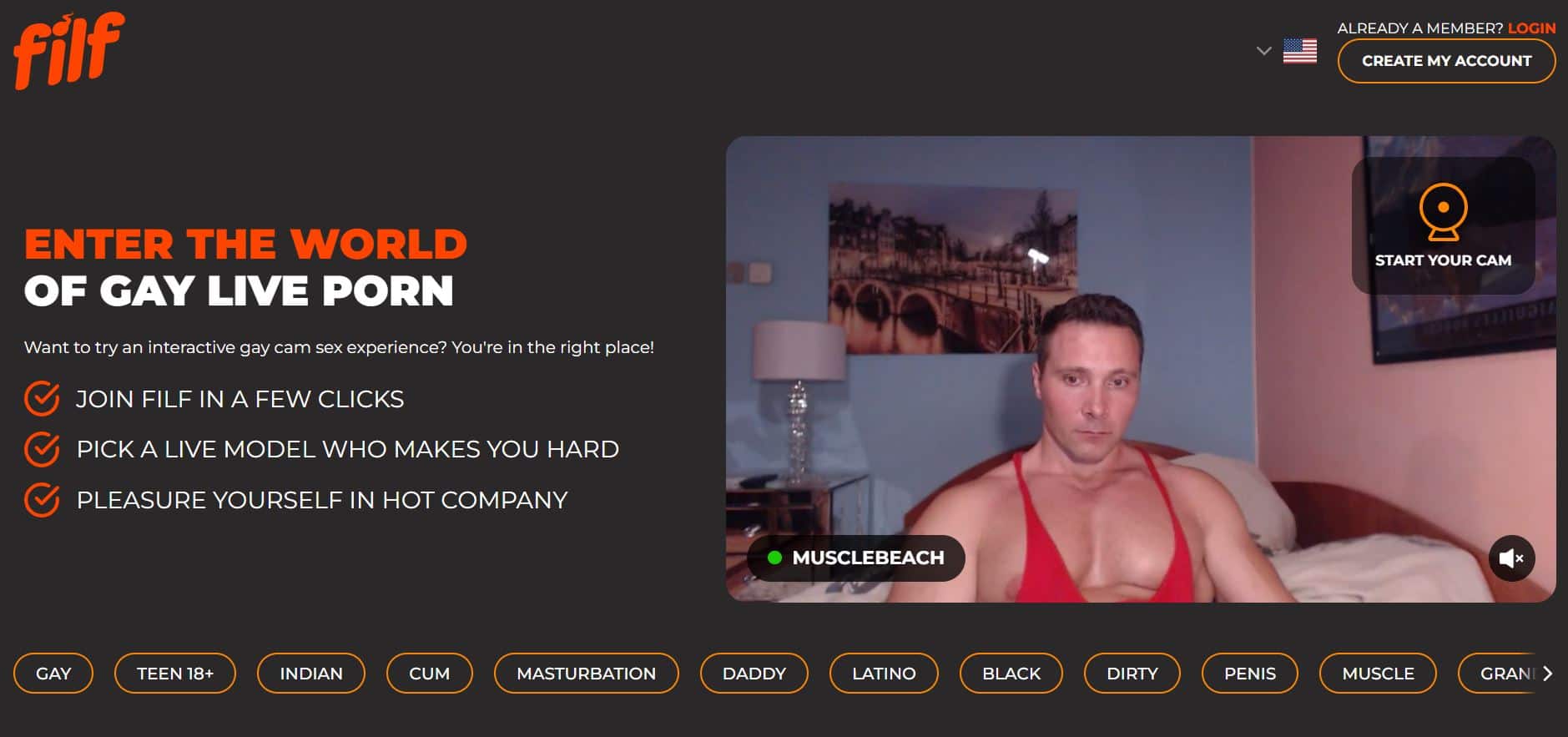 FILF is the hottest, latest shiny thing on the gay market. I mean, have you seen its models?
Hotties asides, FILF promises to become the biggest video chat site on the web. Its users can browse through categories like twinks, hunks, and muscular men. The site features hundreds of amateur gay models, and it will only have more in the months to come.                   
NSFW and SFW landing pages are at your disposal on the CrakRevenue portal for your next campaigns. You can also use social media, emailing, or banners to make your ads pop on mobile or desktop.
Chatmate
Target audience:  adult mainstream audiences
Payout types: PPS, RevShare Lifetime
GEOs: USA, Canada, UK (29 accepted geos!)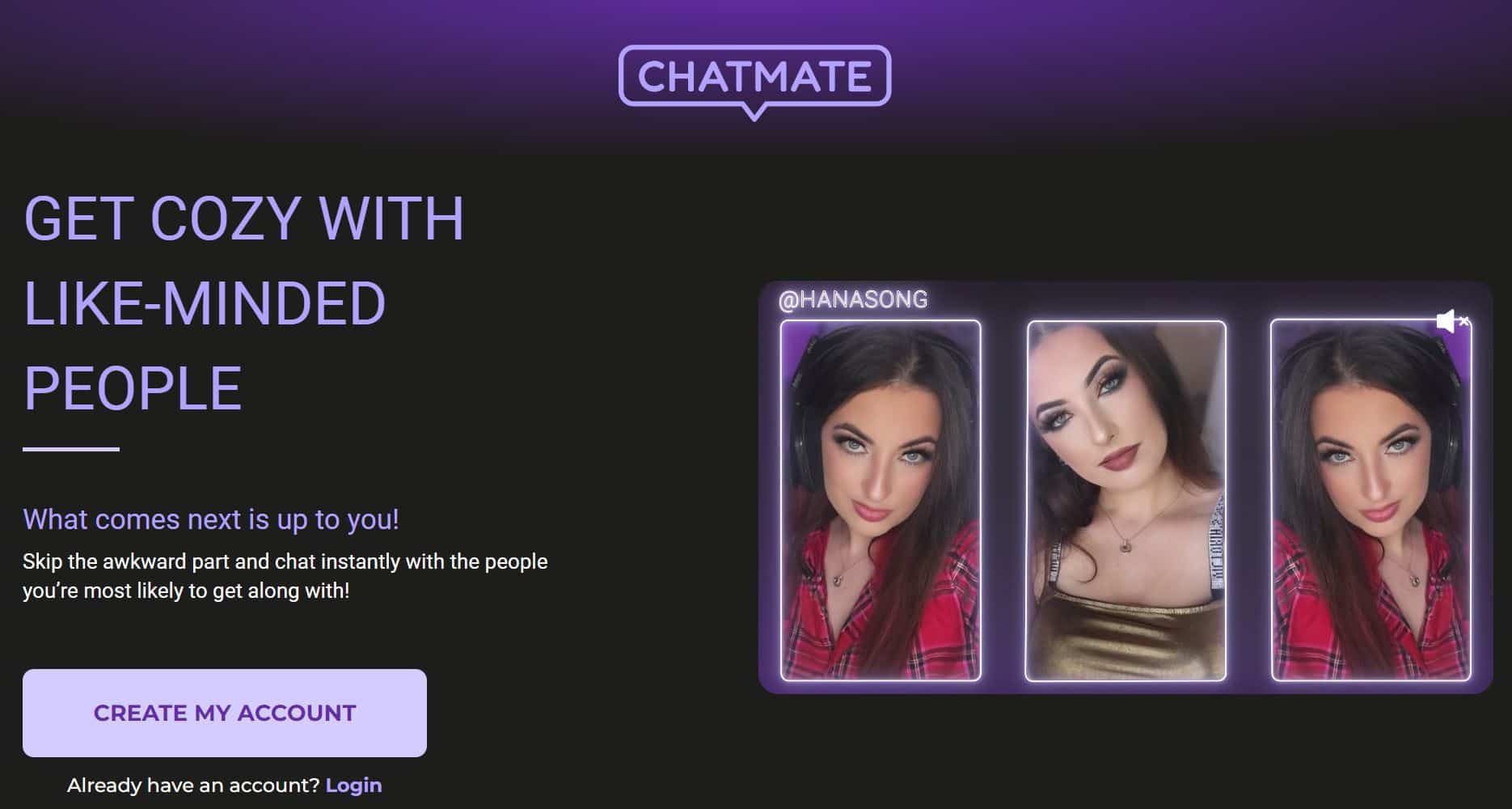 Chatmate is a dating-oriented cam site. It aims to provide users with unique taboo-free video chat sessions.  The appeal: it's designed to help young men who've tried dating apps and absolutely hated them connect with women. Users can focus on video chatting and talking to as many hot girls as they want.
It's perfect for users who don't know much about adult cams or content. The site has no adult language and no nudity on its home page or its landing pages. So far, it only features female models, but has dozens of the most popular categories and tags to look for a match.                                                                                                                                                                                                                                                                                                                             
Choose from dozens of nudity-free creatives, SFW landing pages to spark interest on your website. Feel free to customize them to better fit your audience's needs. 
SlutRoulette
Target audience: adult audience
Payout Types: PPL-DOI, PPS, Revshare Lifetime
GEOs: 200+ geos, including New Zealand, Thailand, Switzerland, and Sweden, depending on the offer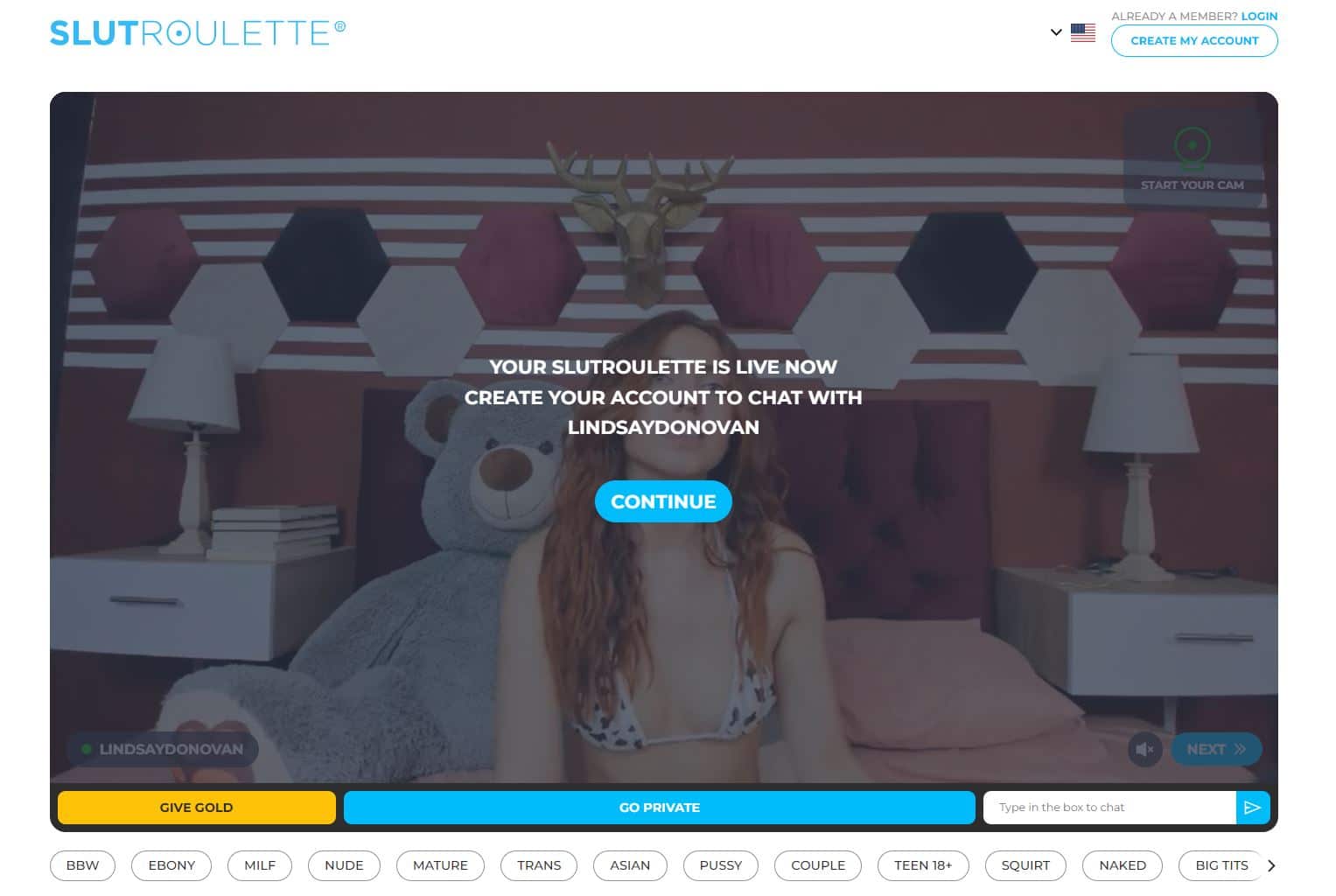 Another great white label for male Gen Zs and millennials is SlutRoulette. Like Jerkmate, this cam site puts nudity and self-pleasure at the heart of its brand. It's inspired from ChatRoulette, a chat site where people can chat with as many random users as they want within a short period. SlutRoulette is the adult spin on the the roulette concept,  allowing users to video chat with the hottest female models in one click.
The site allows new users to register with Google Signup, making it easier to convert international traffic! Hundreds of creatives and dozens of landing pages await on the CrakRevenue portal.
ExposedWebcams
Target audience: adult audience less  familiar with cam sites
Payout Types: PPL-DOI
GEOs: Canada, USA, UK, Australia, France, Germany (200+ geos)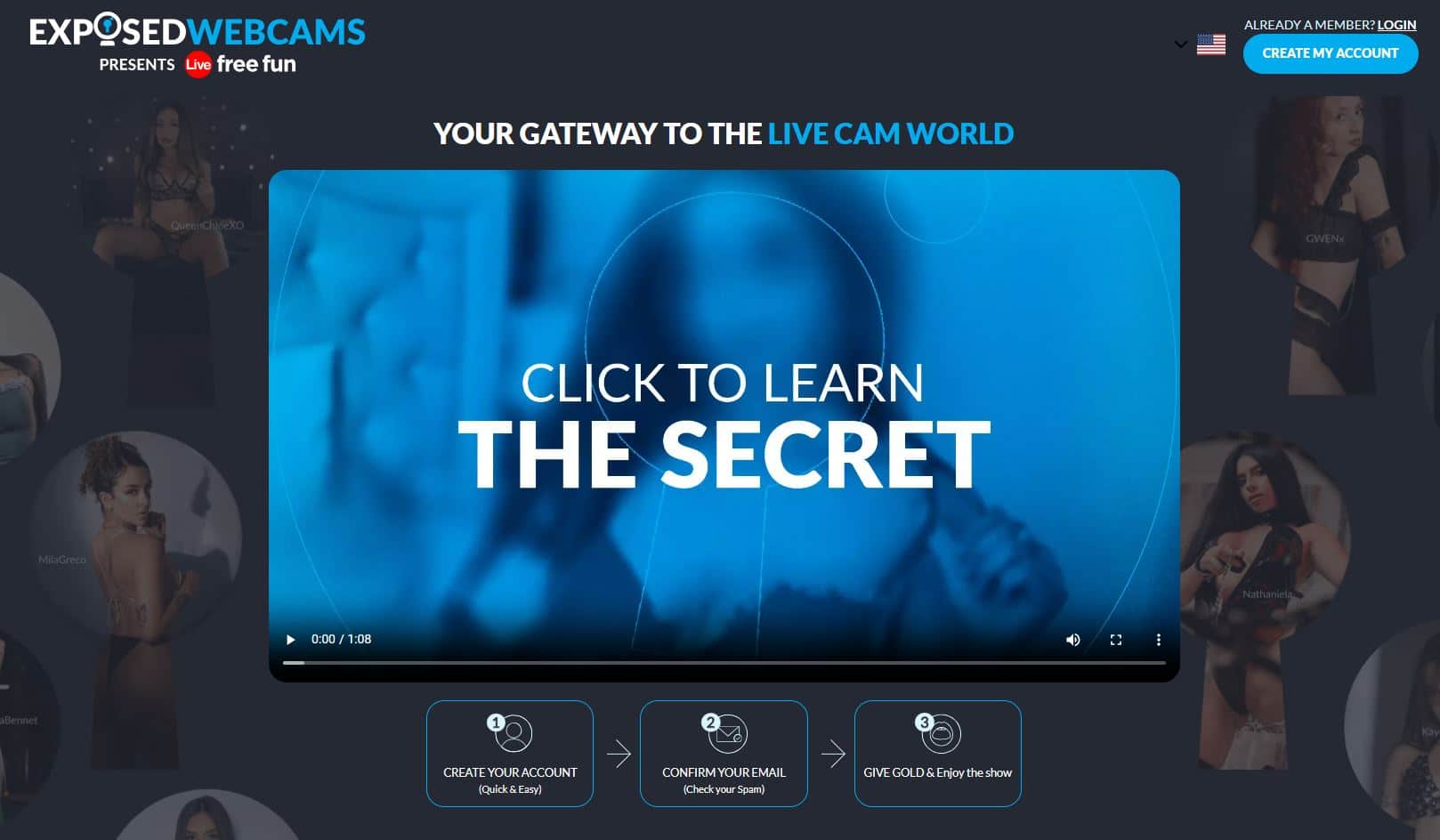 Your traffic knows little about live cam? ExposedWebcam works as a gateway. With its explainer video on the home page, users get social proof that being a member of a live cam community is the best way to customize their sex experience online. On a cam site, users can decide what type of content they'll pay for.
Promote ExposedWebcams through blog posts, emailing, banners, or pop ads. There are hundreds of creatives to choose from as well as landing pages identical to the home page to seduce your users.
LiveFreeFun
Target audience: adult audience
Payout Types: PPL-DOI, PPS, Revshare Lifetime
GEOs: Canada, USA, UK, Australia, France, Germany (200+ geos)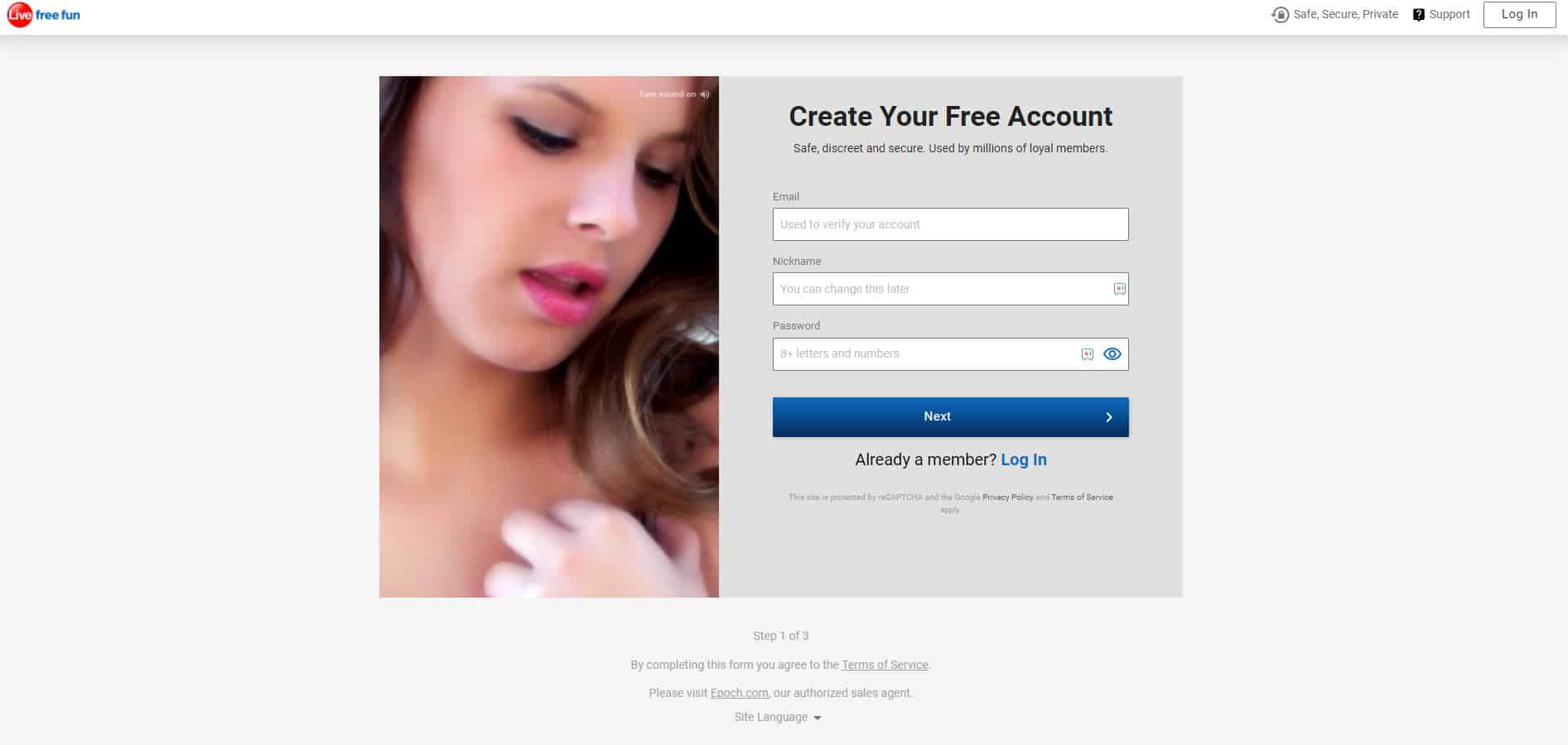 If you have a sex toy e-commerce website or content on popular kinks and fetishes, LiveFreeFun is the ideal cam offer to promote.  Categories like BDSM, Cosplay, Femdom, and Roleplay are at the forefront of this cam platform. Users are encouraged to engage in kinky cam2cam sessions to explore their wildest fantasies. Sounds like a website that's difficult not to enjoy, right?
Well, your payout will tell! Set up your next campaigns with the best promo tools like the chat head or the live cam widget. Take your pick from our bucket of creatives to streamline your campaigns.
Which white label will you promote to your traffic? Not sure which cam brand will best convert your end users? Reach out via the live chat from your affiliate portal! We'll give you our best tips to maximize your payout.