If you're reading this, you're probably looking for the best affiliate programs to monetize your online traffic.
In this post, we will share 6 key factors to unlocking affiliate marketing success and getting paid at an exciting commission rate.
But first things first: what is an affiliate program?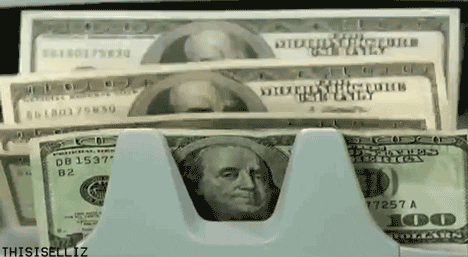 What is an affiliate program?
Affiliate programs are created when merchants (Advertisers) who sell products or services online want to partner with individuals (Affiliates) who can promote those products or services to their online traffic.
Affiliates can monetize an affiliate program by placing ads (e.g., banners or links) on their own websites, blogs, or social media accounts, but also through emailing, push or media buying strategies.
An affiliate program is often offered via a CPA Network that provides clear guidelines and dedicated support to its affiliates, makes sure you get paid for your work, and lets you generate a unique referral link and track your performance.
Each time someone clicks on your link and completes a required action (e.g., a purchase or a subscription), you will earn a commission payout.
The commission can be a fixed payout rate or a percentage of the sale amount, depending on the advertiser's affiliate program terms.
Affiliate programs are a great way to make money online by promoting products or services that you personally like or believe in. That's what affiliate marketing is all about!
Your role is to drive online traffic to the merchant's website through your custom affiliate link and generate new customers or leads.
Now, how to find the best affiliate programs? 👇
#1 – Look for a program that fits your niche
Why should I choose an affiliate program that is relevant to my online traffic?
Because the more relevant it is to your targeted niche audience, the better your results will be and the more money you'll make.
A niche is a narrow segment of a broader market's target audience.
For example, owners of one or more dachshund dogs (aka wiener dogs) can be considered a niche audience within a larger group of people: dog owners.
Promoting a brand that sells products specifically designed for dachshund dogs through an affiliate program could earn you a lot of commissions since its relevance to your niche audience would be absolute.
The riches are in the niches!
Also, consider the promotion methods you will use before you pick an affiliate program. If you're a webmaster with websites intended for all audiences, you should probably avoid promoting adult offers.
Still, if you're interested in joining some of the best-paying affiliate programs (adult), you can build your own legit adult website.
#2 – Choose legit brands and products
This one is often overlooked by a lot of affiliates.
Besides your personal endorsement or liking of a brand, you should also consider its current notoriety and image.
Why? Because you can capitalize on it.
Well-known brands can bring higher conversion rates since brand awareness efforts have been deployed before you joined the affiliate program.
So your online traffic may already know (and consider trying) the brand you promote, and all they needed was your ad to take action… and you are the one who gets paid for that conversion!
If the product or service has a good perceived value among customers, its reputation will generate organic trust and ultimately more conversions to your affiliate campaign.
That's the key to long-term affiliate marketing success!
#3 – Work with a reliable CPA Network
When we asked the legendary Super Affiliate and STM Forum moderator Matuloo what separates a great CPA Network from the good (and OK) ones, he answered:
A solid point of contact for dedicated support
A broad selection of high-performing offers
An easy-to-use affiliate platform
Advanced and accurate tracking
Timely and competitive payouts
You can use these criteria to compare CPA Networks and choose the one you'll be working with.
#4 – Put commission rates in perspective
An affiliate program enables you to get paid under multiple payout models, including the most common:
PPL (pay-per-lead)
PPS (pay-per-sale)
RevShare (revenue share)
Driving new leads to a brand's website through your affiliate link can earn you quick money with a PPL offer, as no sales are required for you to get paid.
On the other hand, if your traffic quality is low and none of your leads turn into actual customers, you may see your payout decrease or have your traffic source blocked.
If you're confident about your traffic, a PPS offer is probably the right choice for you. PPS offers generally have a higher commission payout rate than PPL.
Why? Simply because merchants are ready to pay you more for new customers than for leads who may never convert.
Does the payout rate look too good to be true? If so, the product or service you have to promote may be hard to sell for some reason (e.g., complexity, novelty, marketing restrictions).
If you see affiliate marketing as a potential passive income source, RevShare offers are the right option.
An affiliate program that includes a RevShare offer implies that repeat customers are commonplace. So it's the perfect option for long-term affiliate marketing!
And thanks to a longer cookie duration, you can earn a commission for all purchases made by the same customer over months, years, and even a lifetime!
So consider your objectives as an affiliate as well as your traffic source(s) before choosing a commission payout model.
#5 – Don't overlook the available tools
Promo tools are crucial in affiliate marketing for many reasons.
They will help you promote brands and products with visually appealing creatives, ensure consistent branding, save you time and effort by providing you with pre-designed marketing materials, and ensure compliance with legal guidelines and ethical requirements.
Leveraging these tools can boost your affiliate marketing efforts and improve your chances of generating sales.
The best CPA Networks will provide you with a range of tools and custom creatives to help you build a successful affiliate marketing business.
#6 – Expect advanced reporting
The key to successful affiliate marketing campaigns can be summarized in 3 words:
Test – Analyze – Optimize
The TAO approach is a continuous cycle in which you assess your campaign's performance to understand what works well and what doesn't and adjust your strategy accordingly.
To do so, you will need to make sure the affiliate program allows you to track data and report statistics properly.
The best way to ensure that is to work with a reliable CPA Network through which you can generate your unique promotion link and track performance from the same place.
Because if you can't see how your campaigns are performing, you'll surely leave a lot of money on the table.
Advanced data tracking and reporting should enable you to see the performance (impressions, clicks, conversions) of each offer you promote and each traffic source you are using.
Tip: Customize your promotion links with subID parameters that will help you keep track of the multiple creatives and campaigns you launch.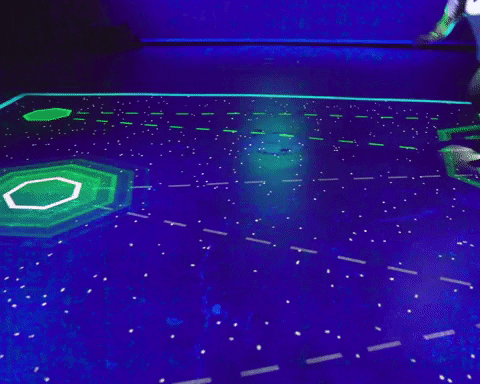 Why should I consider CrakRevenue?
CrakRevenue is an international and industry-leading CPA Network with 13+ years of experience in traffic monetization and digital marketing.
We provide our affiliates with exclusive, high-paying affiliate programs in some of the most profitable verticals (including Cam, Dating, CBD, and Gaming), an innovative all-in-one platform, powerful promo tools, in-house creatives, custom and tested funnels, and multilingual support, all year-round.
We're also the undisputed best CPA Network for adult affiliate programs.
Speaking of which 👇
Jerkmate Affiliate Program
Jerkmate is the largest, most diverse, and best-loved adult cam community, with tens of millions of monthly visitors worldwide and thousands of live cam models available 24/7.
Members can chat, interact, and explore fantasies with the models of their choice (women, men, trans, couples) from any device, at any time.
Joining the Jerkmate Affiliate Program will give you access to exclusive promo tools, hundreds of landing pages, and custom creatives that convert. What's more, you will get paid:
Up to $20 per lead (PPL)
Up to $100 per sale (PPS)
30% commission of all spending (RevShare lifetime)
CrakRevenue has paid affiliates over $100 million in payout commissions since the launch of this affiliate program in 2019.
Join CrakRevenue to promote Jerkmate and start getting your share!
BlueChew Affiliate Program
BlueChew is an online telehealth service that connects American men with licensed medical providers to access chewable ED (erectile dysfunction) treatment solutions.
The chewable tablets prescribed through BlueChew contain the same active ingredients found in the FDA-approved medications Viagra™ and Cialis™, but are sold at a fraction of the price.
The process is simple, anonymous, and 100% online. Once approved, the prescription is shipped directly to the customer's door in discreet packaging.
Several subscription programs are available and can be modified or canceled at any time.
ED has an estimated market value of $5 billion in the United States. Sounds like a lot of dough, right?
If you join the BlueChew Affiliate Program and promote the merchant's service, not only will you get paid a juicy $40 PPL payout, but you'll also benefit from the brand's great notoriety, mainstream appeal, and custom funnels.
Join CrakRevenue to promote BlueChew and seize a lucrative affiliate opportunity!
You're now ready to hunt for the best affiliate programs online!
But before you go, why not become a CrakRevenue Affiliate today?
Our Customer Experience Team will be glad to help you find the perfect match for your traffic and gear you up with all the tools and support you need. Feel free to chat with us! 💬
Achieving affiliate marketing success could happen much sooner than you think. 👇