Promote BlueChew™:

An Online Service Offering An Exclusive Alternative to Viagra™ & Cialis™
Enjoy all the perks of promoting a hot new brand and product with tremendous sales upside and rising numbers.
Here's what makes this product a must for any affiliate:
BlueChew™ is a proven online telemedicine service offering products with the same FDA-approved active ingredients found in Cialis™ and Viagra™.
Erectile Dysfunction (ED) represents a $5 billion market (in the US alone).
Anybody can suffer from temporary or recurring ED, it's time to get YOUR share of a growing market!  
JOIN BLUECHEW'S AFFILIATE PROGRAM
What is BlueChew?
CrakRevenue: The Most Efficient CPA Network from CrakRevenue on Vimeo.
BlueChew is the perfect service for men of any age suffering from recurrent or punctual Erectile Dysfunction. Currently available in 90% of U.S. states, users can easily purchase on BlueChew, thanks to prescriptions written online by real doctors. The product is then discreetly mailed to the user by postal services for the ultimate in privacy and convenience.
This is a golden opportunity for web affiliate marketers with american male traffic, straight or gay. Indeed, seemingly aimed at a broader target audience than that of traditional Male Enhancement products, BlueChew services drum up unquestionably far more curiosity and user interest than stigma. The ED vertical has made huge waves in recent years, representing a stable and promising revenue stream going forward.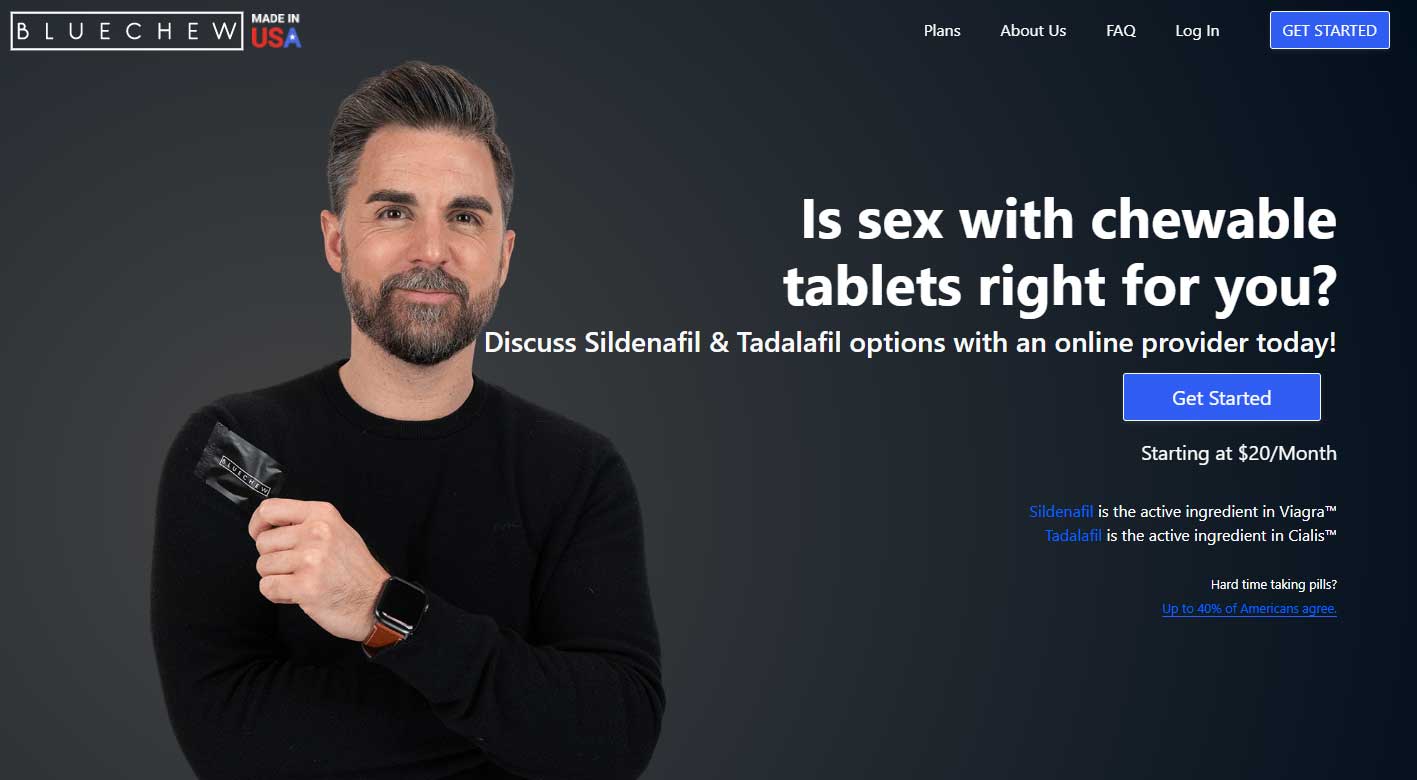 Segmented Funnels
& Ad Tools
Our team has built optimized, high-converting funnels for BlueChew for each of the following segments: Young adults, Middle aged, Senior and Gay. And since this offer is open to all kinds of traffic (with the exception of incentive), we provide access to optimized funnels that will best fit your promotional needs, whether that's social, email, or display traffic you're working with. Additionally, we can also provide access to custom landers, iframes, pre-rolls and any ad-tools that you need.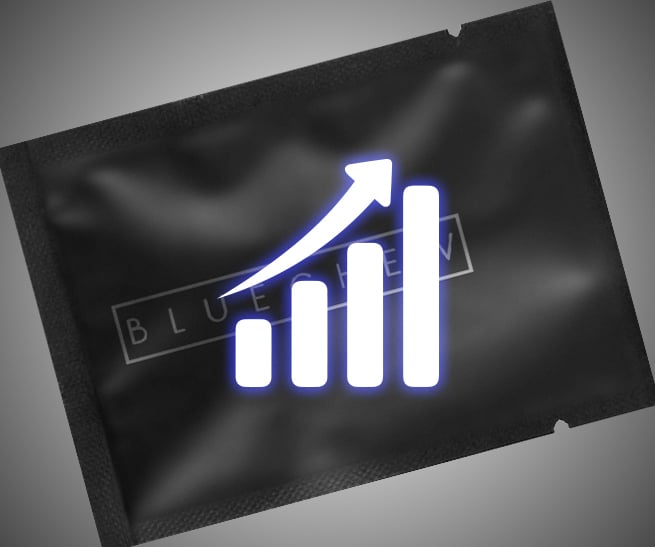 Lucrative Affiliate Opportunity
BlueChew is a brand new affordable service in an unsaturated market. Its exclusive affiliate program hasn't been open or made available to a lot of web marketers yet and – if you have reached this page – it means that your traffic may have true potential at converting extremely well with this product. At $50 per lead for a real product that costs only $20 per month for your end users… BlueChew is one surefire way to make a lot of money – and fast.
BlueChew™: A Simple an efficient service THAT SELLS
Once your funnel has attracted the right audience, BlueChew Affiliate Program closes that sale with a simplified process made easy for just about any kind of user, in 2 easy steps:
1) Pick your plan (number of tabs)
2) Complete the medical form
It's that simple. The product is prescribed online and delivered to the buyer's door without any hidden fees. All plans include a digital physician consult, Rx-only chewable tablets, monthly refills, and medical support. There is no other equivalent on the market.
JOIN BLUECHEW'S AFFILIATE PROGRAM
BlueChew's innovative services have led to the most profitable new campaign our Media Buying department has ever had the pleasure and opportunity of running over the past 5 years. Looking at our Global stats on the performance of our network's traffic in 2018, it's by far affiliates' biggest opportunity to make a killing in 2019!
- Affiliate Sales Director
Here's why BlueChew™ Affiliate Campaigns are so successful
CrakRevenue is proud to manage BlueChew's affiliate program and to contribute to the success of affiliates promoting this amazing service. And after involvement in thousands of products and their respective campaigns over the years, there's little doubt in our mind that BlueChew's success is due to the reliability of its active ingredients… which only makes things easier for you and I when it comes to generating conversions — and cold hard cash. 
Exclusive to CrakRevenue

Same FDA-approved active ingredients found in name-brand ED products

The ultimate in satisfaction for end users

More than $1,000,000 in payouts to affiliates

Vertical on the rise

Segmented funnels & ad-tools!
START PROMOTING TODAY!