At CrakRevenue, adult affiliate marketing has always rhymed with golden opportunities.
Why? Because each month, adult websites attract more visitors than Amazon and Netflix combined.
Among our worldwide network of affiliates, some of the most successful digital marketers are webmasters operating one or multiple adult websites.
By reading this post, you will learn how they got to where they are today. Enjoy!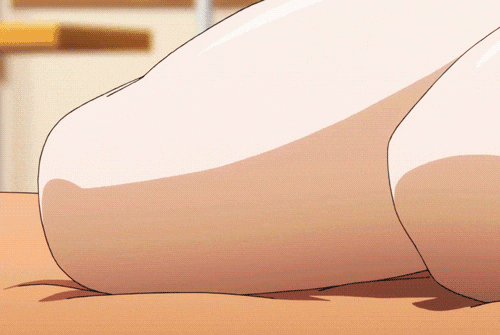 What is an adult website?
An adult website is any website that contains sexually explicit content or material intended for adults.
Such websites may contain videos, photos, images, gifs, written content, games, products or services related to sex, nudity, sexual fetishes, gambling or entertainment.
In terms of laws and regulations, each country determines what is legal / what is not and typically restricts access to individuals who are 18 years of age or older.
However, some countries will severely restrict or ban online adult content, such as Saudi Arabia, United Arab Emirates, India and China, where access to many foreign adult websites is simply blocked.
For your adult website, the laws of your own country and state apply to the distribution of adult content due to the global nature of the Internet.
In affiliate marketing, being an adult webmaster can earn you serious money.
There are numerous ways to monetize your adult website and traffic, including:
Advertising
Sponsored content
E-commerce
Subscriptions
But before we go deeper into that matter (no pun intended), let's have a look at the different types of adult websites you can create from scratch.
#1 – Define what kind of adult website you want
We've found that the most profitable adult websites fall under one or many of the following categories:
Porn Tube Website: the most common website type. You can upload sexually explicit videos or embed them from a major porn site if you don't own such content.
Adult Cam Site: millions of web users worldwide enjoy chatting and interacting with live cam models. Creating a white label could allow you to generate traffic quickly by offering a website designed precisely for that.
Adult Forum: because sharing is caring. Enable web users to discuss adult-related themes and share their favorite pics or videos in a friendly, anonymous setting.
Adult Blog / Review Site: where people write and read sex-related articles, guides, stories, and reviews of adult products or websites. Write your own content or invite guest contributors.
Dating site: another common type of adult website where people look for hookups, serious relationships, or any of the fifty shades in between.
Erotic Fiction Site: typically a blog focused on stories intended for adults looking to arouse their senses.
Adult Marketplace: such websites sell anything from exclusive photos and videos to sex toys and used underwear.
#2 – Define your target audience
Besides aiming to attract web users who have reached adulthood, ask yourself the following questions:
Which country(ies), territory(ies) or city(ies) do I want to target?
Focusing on smaller locations can be rewarding for a dating site, for example.
Which market niche do I want to exploit?
The better you know your traffic, the easier it will be to monetize.
Look for an under-exploited niche and focus on it
Go take a look at different adult websites of all types. Analyze their audiences' demographics (you can do so with the free Similarweb extension), interests, and how they behave with each website. You'll find plenty of must-haves, nice-to-haves, gaps to fill, and opportunities to seize.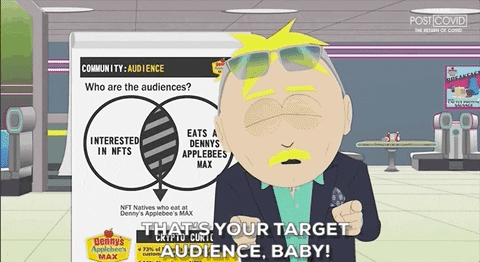 #3 – Choose the right adult web hosting provider
Like any other site, your adult website will need a place to store all its files and content and make them available to your online traffic.
For this reason, you will need a web hosting provider.
Depending on your budget and needs, as well as the size and complexity of your website, a plethora of hosting plans are available to you.
A web hosting provider will typically provide you with the following services:
File storage
Maintenance
Security
Backups
Customer support
However, not all providers accept hosting adult content. Don't know where to look at?
Gotcha: here are some reliable adult web hosting providers you can check out!
#4 – Choose the right content management system (CMS)
A CMS (content management system) will provide you with a user-friendly interface for creating, editing, managing and publishing your website's content, pages, appearance, users and media files.
The best part of a CMS is the fact that you don't need any web development expertise or deep technical knowledge to get going.
Each CMS platform has its own set of features you can adapt to your use case. For us, the best option for your adult website would be WordPress.
Not only is it user-friendly, but also highly customizable, SEO-friendly, e-commerce friendly and free to use!
There's also a large community of users, developers and designers who can provide you with all the support you need.
#5 – Set a relevant domain name
Don't overlook this step. Find a domain name that is eloquent enough and reflects what your adult website is all about. Make it catchy so it's easy to remember.
Domain name hunting can be done here simply by typing in the domain name you want and finding out if another webmaster already uses it (you can still inquire about buying the domain from the webmaster, but be prepared to pay a much higher price). If it's available and sold at a price you're ready to pay, you can purchase your domain name immediately.
Keep your target audience and niche in mind!
#6 – Ensure an optimal user experience
According to Google, a website with better page performance (Core Web Vitals) will see an average increase of 24% in visitor retention. Also, each 100ms (millisecond) reduction in loading time for a page's largest content element increases conversion rates by 1.3% on average.
In other words: make sure to fix poor user experiences and ensure optimal performance on your adult website. Here are some of the best practices you can apply from day one:
Analyze Google's CWV reports on a regular basis
Minimize the use of large images or videos
Use responsive design for different devices (desktop, laptop, mobile, tablet)
Organize your website's content in an easy-to-navigate and consistent way
Keep your website simple and easy to read
Use high-quality images and videos that are optimized for fast loading speeds
#7 – Seize SEO opportunities
Attracting organic traffic to your website with SEO-optimized content is a surefire way to maximize relevance, and increase the number of qualified visitors and your profitability.
Using powerful tools such as Semrush and Yourtext.guru can help you find target long-tail keywords and questions users are typing on Google and write content around those keywords that will appear in the top search results.
Such tools also allow you to see which keywords your competitors are working on and spot keyword gaps you can fill to attract underexploited volumes of traffic.
Keep in mind that your content must be relevant to your visitors rather than a keyword-stuffed page that doesn't bring value to your readers.
Still, make sure to include the target keyword and related terms in your title, meta-properties and body text to make sure you'll rank on the first page (Yourtext.guru is a game-changer for SEO writing).
Consider the intent behind a keyword or question, whether it's to find more information, compare products or services, or navigate to a specific website.
Also, ask yourself what type(s) of content seem to perform on such keywords: are they reviews, step-by-step guides, listicles, success stories, etc.?
Needless to say, our Ultimate Adult SEO Guide should be one of your next reads.
#8 – Follow legal guidelines
Steer clear of barely legal keywords and content.
The legal guidelines and restrictions for adult websites vary by country and region, but here are some general principles that apply in most cases:
Age verification: Implement a way to verify your visitors' age before accessing your website and content. Use a warning page to prevent minors from entering the site.
Obscenity: Certain types of adult content may be restricted or illegal in some countries and regions.
Privacy: You may collect personal data from your users (email address, credit card information, etc.), but you must comply with local privacy laws when collecting and handling such information.
Copyright: Do not infringe on the copyrights of others by using third-party images or videos without explicit permission.
Advertising: Your website may be subject to local advertising laws and regulations.
Payment processing: If your website accepts payments, it must comply with relevant local payment processing regulations, such as anti-money laundering laws.
#9 – Join adult affiliate marketing programs
Now's the time to monetize that adult website you've created!
You have a good idea of who your visitors are (or at least who your target audience is), what they're looking for and what could be interesting to them.
Search for offers that match your target audience's profile and interests, and you'll see your affiliate commissions skyrocket.
From adult games and live cam sites to dating apps and CBD products, the opportunities are many. Join a CPA Network with proven experience in adult verticals, and you'll make sure to turn that website into stable revenue streams!
Speaking of which:
CrakRevenue is an international and industry-leading CPA Network cumulating 13+ years of experience in traffic monetization and digital marketing.
We provide our network with exclusive, high-paying affiliate programs in some of the most profitable adult verticals (including Cam, Dating, CBD, Health and Adult Gaming), an innovative all-in-one platform, powerful promo tools, in-house creatives, tested funnels, and multilingual support, all year-round.
Let's wrap things up!
Becoming a successful adult affiliate marketing webmaster is more than possible. Following these principles will ease your path and ensure everything is on track for you to earn maximum affiliate commissions:
Define what kind of adult website you want
Define your target audience
Choose the right adult web hosting provider
Choose the right content management system (CMS)
Set a relevant domain name
Ensure an optimal user experience
Seize SEO opportunities
Follow legal guidelines
Join adult affiliate marketing programs
Join the #1 adult CPA Network today!