CrakRevenue Launches CrakClicks, a Bold New Program for Affiliates to Monetize their Traffic
After months of beta testing, optimizing, and teasing, we finally launched the CrakClicks program. It's hot and ready for our affiliates to start making money in their sleep. In this article, we tell you everything about this program that promises to transform the field of affiliate marketing.
Something HUGE has been in the works! We put our best brains on this project, and now we're proud and thrilled to finally unveil our new baby: CrakClicks!
Our team of experts worked really hard on this one to provide you with something unique, lucrative, and effortless. Plus, we wanted to make sure that our new program was something that had not been done before. 
So we got cracking. And we came up with CrakClicks: a way for us to innovate with your traffic and get you paid per click.
What is CrakClicks?
CrakClicks is CrakRevenue's most exclusive program. With CrakClicks, you can
Get more

stable commissions

Put

little to no effort

into your campaigns

Focus on

your own content

Get paid

per click
Avoid wasting traffic

Earn

guaranteed income
CrakClicks is a game changer in affiliate marketing. With this program, your performance isn't measured by the sales or the subscription attributed to your campaigns. It's simply based on the quality of clicks your traffic sources generate!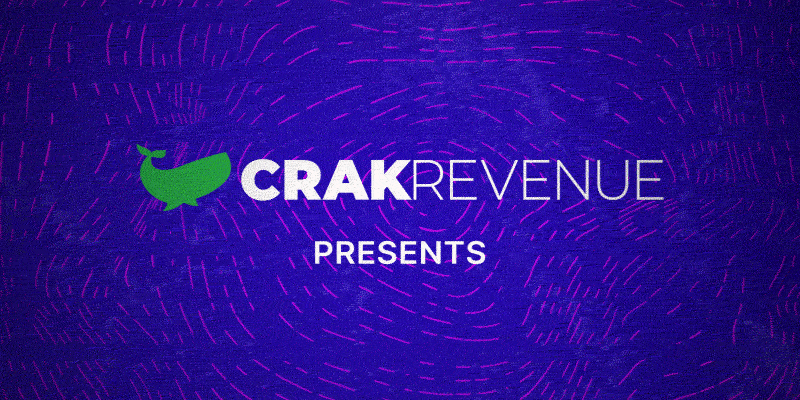 CrakClicks in Numbers
Sounds too profitable to be true? No worries, we did our homework. We pulled the numbers, and our affiliates can testify that CrakClicks works. For a few months now, we've been working with a few affiliates on beta testing mode, earning per-click payouts. Here's what we discovered:
We've paid

$100k+ in affiliate commissions

, with roughly

a few thousand dollars per affiliate

via CrakClicks.

Thanks to our

constant optimizations

, we were able to

increase the CrakClicks payout

for most affiliates.

In the last month (June),

active affiliates

who promoted CrakClicks

increased their income by 75%

and

bumped their click-through rate by 25%

.
These stats are promising, and it's only the beginning! Imagine how your income could increase with CrakClicks!
How can I start making money with CrakClicks?
First things first, if you haven't done so already, join CrakRevenue. CrakClicks is only available to our affiliates, and you won't find this program in any other CPA network. Create your account for free to access all our resources, including privy access to our hundreds of offers and dozens of promo tools.
Second, once your account is set, log into your CrakRevenue portal, go to offers on the left menu, and search for CrakClicks.
What weighs in the balance? Well, each affiliate and traffic source is different. We take a look at your affiliate background and the quality of your traffic to offer you the best CPC possible.
Once you get the green light from our team, you'll receive your link from one of our affiliate managers to start promoting on your website. 
And that's it! The link will do all the work. It'll track the clicks on the offer, and you'll be able to see how much you're making from your dashboard. Simply make sure you maintain the same traffic quality, and your good for steady payouts!
Are you as excited to make money more easily with CrakClicks? We definitely are! We can't wait to see how much in affiliate commissions you'll generate with your traffic. Check it out now and start getting paid per click in your sleep with the most trusted CPA network.