Great Minds Meet – DEADZ & Max Discuss Affiliate Media Buying
Sharing is caring! CrakRevenue's Director and Pro Affiliate DEADZ discuss industry trends and affiliate media buying opportunities for 2022 and beyond. Read their complete conversation!
Rare are the occasions when big names like these share their vision & knowledge of affiliate media buying with such transparency.
DEADZ is a super affiliate and a pro media buyer you should follow on affLIFT, if not already.
You'd be silly to miss out on all the valuable insights he provides through his few (but always relevant) posts!
In this real conversation between DEADZ and Max, our Director, you'll find numerous tips and opportunities for you to start affiliate media buying with CrakRevenue.
Do you want to get paid faster and become a super affiliate?
Keep reading: it might happen sooner than you think.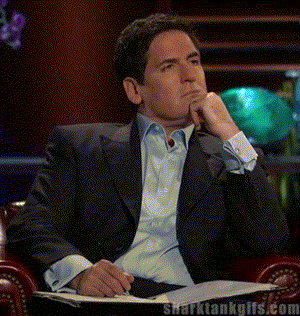 Quick Access
DEADZ: Hey Max. First of all, thanks for taking the time to sit down with me for this interview. I think we can take advantage of this opportunity to make something really impactful for affiliates.
MAX: I'm glad to be here! Thank you so much for generously sharing your time. I hope it will offer all affiliates a better view of what and WHO CrakRevenue is. 💪
DEADZ: Some people may already know you as the Director of CrakRevenue. But I think people would also be interested in learning a bit more about you! So please tell us:
How did you end up where you are today?
What do you personally focus on to maintain CrakRevenue's position as a top CPA network?
And what do you love the most about your job?
MAX: I joined CrakRevenue 7 years ago. Back then, I started as an affiliate manager and didn't know much about affiliate marketing. I had a graphic design background and worked for Apple for 5 years.
Still, marketing and business management have attracted me since my first jobs as a youngster. I love working with people and I'm a detail freak, very picky and quality-focused. I also love being able to help partners reach their goals and keep learning through the process.
CrakRevenue has been a fertile ground for me to grow from Padawan to Jedi Consular (I'm a HUGE Star Wars fan), and I believe good leaders never stop learning. 🚀
So here I am now, overseeing CrakRevenue's partnerships, projects and customer experience, making sure everyone is fully equipped to get the most out of working with us.
It is a pleasure to work with our network every day, and I'm fortunate to have such a tight-knit and reliable team on top of all.
Could you please tell us a bit more about yourself as well? 🙂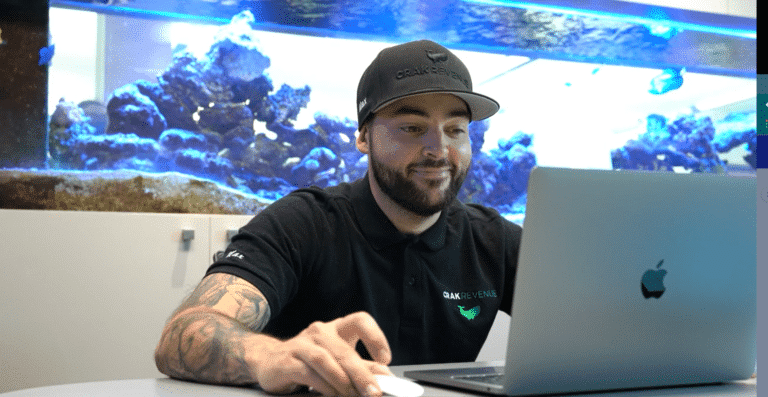 DEADZ: Cool! That's an amazing journey you've had! 🔥 And sure:
So my real name is Darnel. I've been a full-time Digital Marketer since 2009. As you can imagine, I've been through a lot throughout the years, but I'll just highlight what I think our readers will find interesting.
Like most Affiliates, I started off by dabbling in pretty much any type of method I could find in forums, groups, courses, etc. I'd say I achieved my 1st major breakthrough & success around 2016 with Blackhat CPA Marketing & Social Media Automation.
But I was always interested in doing Performance Marketing on a larger scale, so my main goal was to build up enough experience, budget, & confidence to eventually focus on Media Buying.
And by 2018, I was finally able to achieve some initial good results with Carrier Billing offers & Pop traffic, and my campaign portfolio pretty much snowballed from there.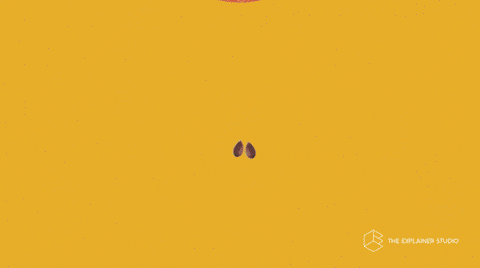 Today, I mainly focus on the Adult Vertical, specifically Dating & Male Enhancement offers.
For these past few years, I've been able to maintain 5-figures per month in profit as a solo Affiliate.
But more importantly, I've also been able to help hundreds of other Affiliates achieve similar, and in some cases, even better results. 💰
Aside from running my own Media Buying campaigns, I also run a private Discord group for Media Buyers, which currently has 200+ members that average anywhere from 2-Figures to 5-figures in daily revenue.
I also do some private coaching & joint ventures where I help clients & partners with all sorts of Performance Marketing campaigns averaging anywhere from 4-figures to 8-figures in monthly revenue.
I think it's very important for our readers to know that I'll be approaching this conversation mainly from the perspective of a solo Affiliate Media Buyer. 💡
My main goal with this interview is to bring as much clarity, pro insights & actionable advice as possible to my fellow Affiliates.
MAX: I couldn't agree more, and I want our readers to know that this interview sparked from a real Skype conversation we had together over December 2021 when I reached out to you for a guest blog collab offer.
We agreed that our conversation would be far more valuable to the affiliate community than a basic blog post. So let's do this! 😎
DEADZ: Tell me about some interesting trends you see through CrakRevenue's top verticals, promotion methods and beyond.
MAX: I'll answer this question from CrakRevenue's point of view, which means what I'm saying may not apply to all CPA networks or adult affiliate programs:
The most significant trend I see through our top verticals (Cam, Dating and Health) is the increasing interest in original, user-generated content. 🔥
Between 2015 and 2019, it seemed most of the adult affiliate marketers were on social media (Twitter, Snapchat, Instagram).
You can still make money on these platforms, but it's getting more and more complicated these days. What I see now is a lot of review sites, articles, videos and SEO strategies.
We're entering the Creator economy, and I think it's a good thing. Original content is king.
The "performance" mindset has also evolved. 🧠
Big SOI algorithms can still bring good money (at least for a short time), but it won't take long before you get shut down.
Advertisers expect quality and good spending.
These expectations also exist in Adult affiliate marketing!
How about you? What's on your radar?
DEADZ: It's true, I still see a lot of beginner Affiliates going straight for SOI & quick conversions, but pretty much all of them struggle to maintain good quality and end up getting paused sooner or later.
And I agree that a Top Dating review & comparison site approach seems to be a more solid & safer route for most Affiliates these days, especially when combined with proper SEO & SEA strategies. ✍
Here's a good example for the Casino vertical, and it's pretty much the same setup for other verticals.
The good thing about these types of setups is that you can use them to promote multiple offers & flows on multiple traffic types (free & paid) at the same time. 💣
With Social Media these days, I believe you'd have to be a pro with advanced automation & bot setups to do well on the older platforms like Instagram, Facebook, Snapchat & Twitter.
But I've always considered Adult CPA Marketing on Social Media to be evergreen.
I've seen the same strategies being repeated on each & every platform for decades now.
For example, I'm seeing some Affiliates get good results on TikTok by manually creating profiles, downloading & uploading a bunch of videos targeted at specific trends, with bio links that lead into smartlinks.
This kind of approach isn't new but tends to be easier to pull off on newer platforms.
It always gets harder as the platforms age, but the automation bots also tend to get better & more accessible at the same time.
What really caught my attention recently is the rise of more advanced Affiliate Campaign setups. 🧐
Nowadays, I'm seeing less of the standard affiliate pre-landers and more setups that mimic the members area of dating sites.
Most of these setups aim to squeeze as much profit as possible from each click by monetizing through multiple offers & multiple scripts (back button, popunder, arbitrage, tab, e-mail, in-page notifications, banners, retargeting, etc.). 💲
I'm also seeing more campaigns that use some form of AI/Machine Learning for more advanced routing to different offers & flows based on each visitor's behavior on the pre-landers, their user agent, and even the traffic source parameters.
I think this is very exciting when you consider the possibility of sending visitors to better-converting offers based on a combination of data points like their age, answers on quiz landers, device, OS version, referring site, and more.
MAX: Very exciting, indeed! Thank you for sharing those insights.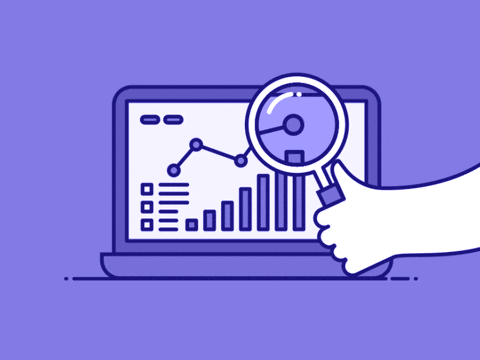 DEADZ: What are the current top offers for each top vertical you mentioned?
MAX: The Cam vertical has always been our strong suit, and Jerkmate is the brand you want to promote. 💣
Jerkmate is a premium cam community we launched in 2019.
It remains our Cam MVP with over $10M paid in affiliate commissions since its launch and an average conversion rate of up to 10%. 🤑
MyFreeCams is still a solid freemium option that provides strong CR in English-speaking countries on mobile and desktop!
Our exclusive SmartLink tool highly dominates our Dating vertical.
We invested a ton of money and work hours on developing a powerful and simple solution that provides the best EPC/CR regardless of your traffic's geo/device. 💪
CrakRevenue's Smartlink is optimized for 300+ top converting offers on 251 geos.
Keep your focus on the traffic and let us do the optimization job! 😉
BlueChew, our exclusive erectile dysfunction product is the king of our Health vertical.
Our new CBD Vertical is already showing great results and promises an exciting year, Prest Organics being our current top offer with 40% Revshare payout and rebills for up to 365 days. 🔥
DEADZ: Would you recommend Media Buying as a viable strategy for generating good results with those offers?
MAX: Absolutely, yes. CrakRevenue has its own Media Buying team, and one of our main criteria when it comes to adding new offers is their viability for Media Buyers.
So we promote those offers ourselves and deliver excellent results.
Remember that our motto is Follow the Whale!
Thanks to the industry's largest team, working with CrakRevenue means you won't get lost at sea. 😎
A quick tip I'd give to newcomers is to surround yourself with savvy fellows and join Media Buying communities like affLIFT or your private Discord group.
Using our tested in-house creatives is also an excellent way to ensure maximum results! 🚀
DEADZ: What are your recommendations to get started? (Budget, offer, ad format, traffic source, etc.)
MAX: Feedback means a lot to us, especially from experts, so I'd like to ask you that question.
What would you recommend to Media Buyers who get started with CrakRevenue?
DEADZ: Sure! So the following advice is meant specifically for beginner Media Buyers looking to get started on the right foot with CrakRevenue. 💡👇
First of all, I have to say that Media Buying isn't for everyone!
In most cases, Affiliates (& especially beginners) will probably be better off trying one of the other low-cost approaches mentioned in this interview & other blog posts of yours.
The main concept that a beginner Media Buyer needs to grasp is the concept of buying data.
You're not just "spending money to make more money" here.
As a Media Buyer, you're mainly in the business of buying psychographic & demographic data.
Your ability to properly buy, analyze & use this data will be the main key to your long-term success. 🧠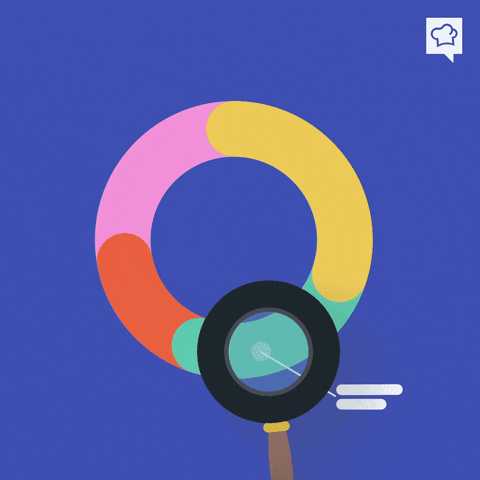 Don't expect to make a profit out of your first $100.
However, you can then use that $100 worth of data to make targeting & scheduling adjustments to your campaign so that the next $100 you spend brings back $60 instead of $30.
Adjust again, and the next $100 brings back $80. Optimize a little more, and now every $100 you spend brings you profit.
Most Affiliates just spend a few hundreds, scattered across too many types of campaigns, just to end up giving up in the end.
So, you'll need a strong Budget.
My recommended bare minimum budget would be $2K, and in this case, I highly suggest doing a lot of research before starting any campaign.
But the best scenario would be for you to have at least $5K so that you have more room to experiment with offers, niches & ad formats.
You'll also need a good Tracker.
BeMob is currently my #1 recommendation for beginners.
Their performance & features are still better than most trackers. They also have complete integration with ExoClick, allowing accurate cost tracking (contact support to activate this feature).
They have a free tier, making it easy for you to get your feet wet, but I recommend upgrading to the professional plan, especially for more data retention.
And finally, you'll need a good Traffic Source.
I consider ExoClick to be the best starter source for most Adult campaigns.
They have all the best ad formats for Adult campaigns, making it the perfect match for a lot of CrakRevenue's offers. 🔥
They also have smart bidding, auto-bidding & auto-optimization features, which make it way easier for you to get good performance on your campaigns.
And once you start getting good & stable results, you can achieve way more scale by contacting the account managers for flat deals.
ExoClick's Direct Links is one of the easiest ad formats to start with right now.
They have good quality Back Button Redirect, Tab LiveCams, & Tab Dating placements on Premium & Members Area sites.
You can easily match these placements with the Dating or Cam Smartlink.
You don't even need to worry about creatives here; just add your tracking link and focus on optimizing the placements, targeting & scheduling on your campaigns.
If you have a solid budget, I'd highly recommend ExoClick's Email Clicks:
It's another straightforward format that can get you high-quality leads, especially for Dating offers. 💘
If you look at the landing page selection on the Dating Smartlink, you'll see that "Emails" have high EPC here.
And some offers like BangLocals even allow you to pass the visitors' email address directly into the signup form (contact your Affiliate manager for more info).
There are plenty of offers with both PPL & PPS payout types available, so you can optimize your campaigns based on leads first and then switch over to sales for more profit.
I recommend checking out ExoClick's Ultimate Guides on Dating & LiveCams for even more insights.
MAX: You're an expert in Adult Dating, which is a huge vertical. What's currently working and what should Affiliate Media Buyers focus on?
DEADZ: What makes Adult Dating great is that it's evergreen. 🌳
When you know what you're doing, you can set up & optimize your campaigns in a way where they become virtually "set & forget" & passive.
I think many Affiliates throw away this great opportunity by focusing on just quick profits.
For me, the best approach has been to focus on building a strong portfolio of campaigns in the most sought-after countries, niches, and ad formats for networks.
It's better to focus on one well-researched campaign at a time, and once you get the campaign stable & profitable, you can move on to the next one.
Of course, you can always get profitable campaigns from going with the standard broad niches (amateur, milf, etc.), but these can also require more budget to optimize.
Another option is to focus on matching the SubNiches & Angles (cougar, hotwife, etc.) on your creatives & pre-landers with the Categories, Keywords & Niched Sites on traffic sources.
This is how you can get high-quality leads and payout increases on offers while also achieving lower cost-per-lead on your campaigns, which all adds up to better ROI. 👌
I also always recommend using longer pre-landers with better lead qualifiers and triggers.
A good example is the Square Rotation lander on BangLocals. It has a lot of good triggers like a countdown timer, member count, rotating & not "over the top" images, loading bar, rules, etc.
You can also consider using higher age requirements & age callouts in your texts, like the Prelander 2 on CrakRevenue's Ashley Madison offer.
You'll usually find that the best-performing pre-landers use a combination of all these approaches.
I've also been recommending In-Page Push campaigns more & more lately.
I consider this format to have better quality vs. the standard Push format, and these types of campaigns can also be very budget-friendly, as some countries have very low CPC's.
You can get good results by focusing on Tier 2 countries with higher payout offers, like DE, AT, CH, IT, FR, etc.
For the best results, I recommend focusing mainly on Desktop campaigns, targeting good quality sites, mentioning cities & age in your push creatives, and always using long pre-landers to ensure the best quality.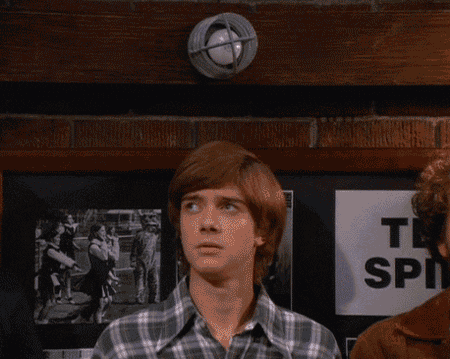 MAX: Direct offers vs. Smartlink ⚔️: Who wins?
DEADZ: As a Media Buyer, you're more likely to get better results in the long run with Direct Offers.
However, you have to really know how to drive quality traffic, otherwise you'll just ruin good opportunities and relationships with top offers & brands.
Focusing on a specific offer gives you more control over the angles of your creatives & pre-landers, and this also allows you to match your campaigns better with specific ad formats, categories, keywords & sites on the traffic source side, which can all lead to better campaign performance, lead quality and ROI.
But Smartlinks can still be useful as a quick & safer way to test for new opportunities.
The main benefit is that Smartlinks are constantly optimized based on all types of traffic from many Affiliates on the network.
So you don't have to worry about matching it perfectly with your traffic.
You also don't have to worry as much as you would with direct offers about being paused.
And remember 💡: you can always ask your Affiliate Manager which specific offers are converting for you on the Smartlink, and go direct from there.
Pro tip: You can add Source data to your offer links to get more specific feedback on your traffic from your manager.
Passing Source data can also save you from getting paused completely on offers, instead they can simply ask you to pause a specific source.
And just in case, BeMob has a Ghost ID feature that allows you to mask your placements.
DEADZ: What's the fastest payment schedule on CrakRevenue?
MAX: CrakRevenue's fastest payment schedule is Weekly Net 7. 📆💰
DEADZ: How can someone get on this payment schedule?
MAX: Affiliates interested in getting paid on a Weekly Net 7 schedule can make a request through their Affiliate Manager or chat with our Customer Experience Team to confirm their eligibility.
DEADZ: So it's in the affiliate's best interest to speak with your Affiliate Management Team.
MAX: Absolutely. I can't stress this enough: a quick conversation with our Affiliate Management Team can go a long way!
CrakRevenue is a large network, but we've built it with solid relationships and human interactions.
Don't be afraid to use our live chat and ask! 📣
Whether it's faster payments, bumps, custom funnels or advice, our team is dedicated to making your partnership with us as convenient and rewarding as possible.
MAX: Do you recommend any tools and online resources as a must for Affiliate Media Buyers?
DEADZ: Well, I always say Proper Research is #1. 🔍
I highly recommend doing a deep-dive into PornHub's Insights report.
You'll find everything you need here in terms of top niches, countries, devices, hours, and more. Applying this data to your campaigns can help you avoid a lot of budget waste.
Spy Tools are your main tool for finding creatives & campaign opportunities. 🕵️‍♂️
I recommend using SpyTeg in combination with AdPeriscope for Banner, Native Ads, Pre-Roll Ads and landing pages.
For Push Ads, I recommend Anstrex, Spy.House, & SpyCombo.
My next recommendation is to focus on finding and collecting creatives & pre-landers that have been running for more than 30 days.
I personally keep folders of creatives organized by geo, niche and angles.
That's right: even old, currently inactive creatives and pre-landers can still be good, as long as they are proven to have been running for a long time in the past.
One good thing about the Adult vertical is that it's easy to do some manual spying.
You can just get yourself a good VPN (I use ExpressVPN) and browse through premium sites to find campaigns that sometimes aren't picked up by Spy Tools.
You can also search for specific niche keywords on these sites to find more niche-specific campaigns, creatives, & pre-landers.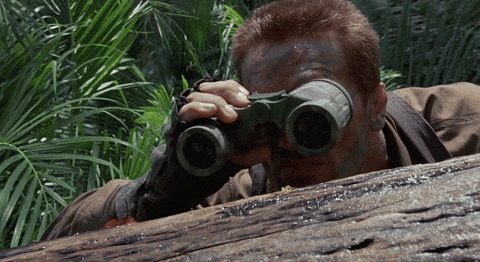 Another option is using SimilarWeb to get even deeper insights on adult sites, such as top countries, destination sites, ad networks, and more.
LanderLab makes hosting & managing pre-landers much easier, and the performance is amazing. They also offer landing page ripping, cleaning & customization services.
I also recommend using CloudFlare's Free Tier (DNS only) on all your tracking & landing page domains for even better performance.
And for complete beginner Affiliates, I highly recommend joining affLIFT. 💡
My main suggestion is to create an introduction thread and ask all the questions you need there.
There are plenty of helpful members there who will be glad to help and answer all your questions. I am active there as well, so you can always tag me (@DEADZ) in your posts.
MAX: Those are excellent recommendations, Darnel.
I'm sure it helps a lot of folks out there. I would also suggest joining CrakRevenue's Reddit community and asking your questions there as well.
We also share our own tips and tricks there, so make yourself home! 😎
DEADZ: Do you notice any common traits among your top affiliates?
MAX: I think what our top affiliates have in common is their entrepreneurial spirit and attention to detail. Being rigorous, creative and ambitious are keys to success in the affiliate marketing realm.
I also believe what brings our affiliates together is a certain need for professional and financial freedom. Those who demonstrate tenacity and good pressure management are the most successful. 💪
I'd like to hear what you have to say about this:
MAX: What are for you the winning qualities and mindset to become a pro affiliate?
DEADZ:
A Strong & Clear "Why"
The most successful Affiliates tend to have a strong and clear reason for why they do what they do.
Usually, it's associated with being able to take care of their loved ones and providing them with a better lifestyle.
Some also have big ambitions & goals that they're trying to achieve in the long term, and they're mainly using Affiliate marketing to fund those dreams.
But the most important part is that they actually know why they're doing all of it, and it's usually not just about the money.
I've noticed a pattern in Personality Types
I always have people do a personality test before deciding to work with them or not.
At this point, I've reviewed 400+ applications & observed most of their journeys for years.
The main pattern I've noticed is that the Media Buyers who tend to display the most drive & longevity tend to be the more Analytical & Diplomatic types.
Good Digital Marketing Experience
I've noticed people who have at least 2 years of experience in Digital Marketing, in general, tend to have an easier time getting used to the core concepts of Affiliate Media Buying.
Still, the type of experience is also important.
For example, if you're used to lower-cost strategies like SEO, SMM, or Copywriting, then you'll probably have a harder time getting used to the concept of "Buying Data" vs. someone who's used to Trading, Betting, or eCom.
Your experience also affects what kind of campaigns (Verticals & Ad Format combinations) make the most sense for you.
Healthy Emotional Detachment From Money
It's a bit similar to having a traders mindset. 📈
It'll serve you well not to have your emotions wrapped up in the numbers.
So even when you suffer a significant loss, you won't dwell on it.
You should develop your skills to a point where your confidence remains untouched, no matter what the numbers are doing on your screen.
And understand that you are the main asset.
It's you who's making money, and you can always make more.
But at the same time, you should remain disciplined & not take any unnecessary risks with your available budget or cash flow, especially if it's limited.
Strong Personal Approach & Frameworks
At a certain point, Pro Affiliates stop following generic & mainstream information and start developing their own personalized systems. ⚙️
For example, you should have specific rules on exactly how much you need to spend on each test campaign, creative, lander, offer, placement, os version, hour, etc., before reviewing the data & taking the next step.
Having your personal approach based on what makes the most sense for you helps you avoid self-sabotage & improves your overall stability.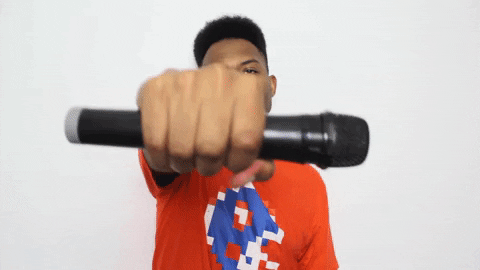 DEADZ: So what would be your advice for someone aiming to become one of CrakRevenue's top affiliates?
MAX: Surround yourself and learn. Believe in yourself and develop your method & strategies.
Join affiliate marketing communities and speak with our Affiliate Managers to optimize your partnership and receive insightful advice.
Doing so will ensure the best possible start and quick learning. 💪
MAX: What criteria do you use to decide if you will work with a CPA Network?
DEADZ: Well, I think Media Buyers should be more strict about which networks they work with.
We should keep in mind that not all Affiliates are Media Buyers and not all Affiliate Networks are actually set up with Media Buyers in mind. 💡👇
Payment Terms, Methods & Schedule
As a Media Buyer, you need strong cash flow to test, optimize & scale your campaigns properly.
You're constantly risking your own capital in hopes of achieving a good ROI, but most campaigns start off in negative ROI.
It usually takes a good amount of budget to make a campaign profitable.
Everything becomes so much harder when you have to wait weeks or months to finally restart your campaign.
So I consider weekly payments as the #1 requirement for Affiliate Media Buyers. 💰
Straightforward Affiliate Managers
Affiliate Managers don't always get that you're spending your personal funds to make those conversions happen.
They often bombard you with messages to send & stop traffic; that's it.
It's rare to find managers who actually understand what you're doing & what you need.
The best managers tend to be the ones who can give you very specific recommendations based on your situation, and not just top offer recommendations that don't even fit your budget, traffic source, etc.
When you have more experience, you can afford not to have a good affiliate manager.
Still, for beginners, it could mean the difference between success and failure of your whole Media Buying venture.
Insights & Data
The network or managers should be able to provide clear data & recommendations on what's currently working.
The best scenario is when the network's team shares its own data, proven creatives & traffic source recommendations with their Affiliates, either through video calls or video reports. 🎥
At the very least, the network should have insight tools or weekly reports that indicate traffic volume, ECPM & EPC performance on specific offers, countries & devices.
Media Buyers need to see actual numbers to determine if it's a good opportunity for them or not.
MAX: This is very insightful. 🙏
I'm glad to have one more confirmation that we're putting our energies in the right direction to provide our Affiliates with all the data, tools, and conditions they need to succeed.
Thank you so much for taking the time to share those inputs. I'm sure a lot of people will appreciate the read. 🤘
I hope my answers are up to your expectations and that we'll be able to invite you to our office in Canada when the pandemic slows down!
DEADZ: Thanks a lot, Max! 🤘
I'm glad that you were able to find the time to collaborate with me on this.
And I hope it brings a lot of value to Affiliates.
I'd also like to invite anyone that has any questions to comment on this article or tag me (@deadz_mythos) in CrakRevenue's Reddit community.
I'll be sure to check back when I have time and answer as much as I can.
That's it, folks! 🤓
Any comments or questions? Express yourself below.
If you're interested in knowing more about DEADZ, you can read his interview on affLIFT here.
Stay tuned for more affiliate media buying content on CrakRevenue's blog!