If you're here because you searched "targeting and optimization tips for webcam campaigns", you couldn't be in a better place. This article may take you 10 minutes to read, but those 10 minutes might help you save much more time in the future.
Introducing ClickAdilla: the next-generation self-served Ad Network Platform. If you don't know it yet, keep in mind that the information below is from them. We dare you not to click on ClickAdilla after reading this article!
Trends in Webcam Campaigns
Grab a pen (or copy and paste into your "important" folder) and come aboard the trendy train!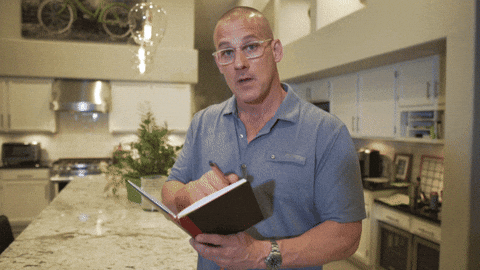 1. Interactive Live Streaming
One of the most significant trends in webcam campaigns is the rise of interactive live streaming. Users now expect real-time engagement. This trend allows for two-way communication, fostering a sense of intimacy between the viewer and the model.
To capitalize on this trend, consider promoting webcam offers that emphasize interactive features. ClickAdilla has a special feature for in-stream campaigns to live-stream webcam performances. So you can run an in-stream campaign and use live streaming as your creatives.
2. Mobile Optimization
The majority of internet traffic now comes from mobile devices. It's no surprise that webcam campaigns optimized for mobile are on the rise. Ensure that your campaigns are mobile-friendly, with responsive designs and fast loading times. ClickAdilla allows mobile device users to optimize the traffic flow and creatives seamlessly.
3. Niche-Specific Campaigns
The days of broad, one-size-fits-all campaigns are fading. Niche-specific campaigns are taking the lead. Webcam affiliates are now focusing on specific niches within the broader webcam category, such as amateur, fetish, or live events. CrakRevenue offers a variety of niche-specific webcam programs, allowing affiliates to cater to the unique preferences of their target audience. In ClickAdilla, you can find special interest filters to target different niches in your webcam and dating campaigns.
4. Enhanced Privacy Features
Users are more cautious about their personal data as online privacy concerns grow. To address this trend, consider promoting webcam offers that prioritize user privacy and data protection. ClickAdilla complies with data protection regulations and prioritizes user privacy, helping build trust among your audience.
5. Artificial Intelligence (AI) Integration
AI-driven tools can help personalize recommendations, optimize user experiences, and even detect fraud. ClickAdilla experts are consistently using AI and machine learning to protect their users from bots and fraud. Also, optimize traffic flow. Generating captivating and high-quality creatives for adult campaigns gives users unlimited opportunities in advertising. ClickAdilla's designers are ready to provide their clients with photo and video creatives to boost their CTR.
Webcam Campaigns at Their Best
Affiliates running webcam campaigns need a traffic source they can rely on, one that consistently delivers high-quality traffic that converts.
And you know what? At ClickAdilla they specialize in providing premium traffic to affiliates in the webcam niche. Understanding the unique demands of this sector and tailoring its services to match. And here are a few arguments that prove they're an ideal choice for webcam campaigns.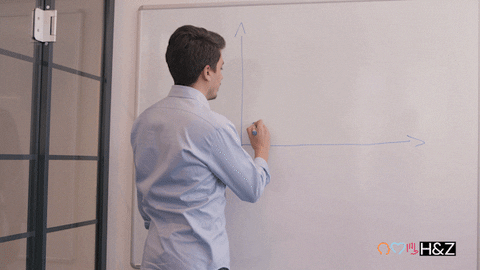 Premium Webcam Traffic
ClickAdilla's traffic is not just high in volume; it's high in quality. This means that your webcam campaigns are reaching an engaged and responsive audience.
Global Reach
Webcam campaigns often have a worldwide audience. ClickAdilla's extensive geo-diversity ensures that you can tap into 240 countries, giving you the scope to expand your reach.
Data-Driven Success
ClickAdilla provides real-time analytics and tracking tools, ensuring that you can make informed decisions and optimize your webcam campaigns for maximum ROI.
Ad Format Versatility
Whether you prefer in-stream, popunder, or push notifications, ClickAdilla offers an array of ad formats, letting you choose the best way to engage your webcam audience.
Cost-Effective Excellence
Premium doesn't have to mean expensive. ClickAdilla is committed to providing top-tier traffic at competitive prices, maximizing your profitability.
Guided by Experts
It's not just the quality of traffic that sets ClickAdilla apart; it's the personalized support that comes with it. Every webcam affiliate gains a dedicated account manager ready to provide guidance, optimization tips, and support at every turn.
It's no wonder countless webcam experts trust ClickAdilla for their campaigns. So, if you're seeking to unlock the full potential of your webcam affiliate marketing, ClickAdilla is your trusted partner for making it happen.
⭐ Especially for CrakRevenue readers, ClickAdilla prepared an exclusive bonus! 👇
Get a $100 bonus for your first-time deposit of $200 using promo code CRAKREVENUE.
This promotion is active until November 20th.
After that, the promo code will give you a 10% bonus for any first-time deposit.
Hurry and get the most beneficial offer from ClickAdilla!
Optimization Tips for Webcam Campaigns
Successful webcam campaigns are all about optimization. So here are some essential optimization tips to ensure your webcam campaigns thrive:
1. Diversify Your Ad Formats
When it comes to webcam campaigns, you'll want to explore various ad formats. Popunder and banner ads perform exceptionally well in this niche. Additionally, you can offer custom ad skins for in-page formats to cater to a diverse audience.
2. Targeting Optimization
To enhance campaign quality, it's crucial to optimize your targeting. Consider implementing the following:
Unique Users: Targeting unique users ensures that your ads reach a more engaged audience. For example, you may set up 2 views per 1440 min so one user will see your ad only 2 times per day.
IP2 Location: Precise geotargeting allows you to focus on regions that matter most to your campaign. We recommend using Fixed ISP, Mobile ISP, and Fixed/Mobile ISP.
High-Quality Traffic Targeting: Focusing on high-quality traffic targets can significantly improve the effectiveness of your campaign. Alternatively, you can opt for premium sources to access top-tier traffic.
3. Bid Optimization
Optimizing your bids is essential for getting the most out of your campaign. Here are two strategies you can try:
Account Manager Assistance: Collaborate with your account manager to fine-tune your bidding strategy. They can assess auction dynamics and propose bid adjustments that aim to maximize traffic acquisition, such as bidding at 75% or 90% of volumes.
Auto-Adjust Bidding: Implement auto-adjust bidding with a set percentage increase over the Pricebox rate. This allows your bids to stay competitive, especially when targeting high-quality or premium sources, which typically come at a premium price.
4. Sources Optimization
It's essential to clearly understand your traffic sources and optimize them accordingly. Here's how you can do it:
Utilize a Tracker: Implement a tracking system to monitor the performance of your traffic sources. It's crucial to set up postbacks to transmit conversions to ClickAdilla. This way, you and your account manager can identify which sources generate conversions.
Black and White Lists: Based on conversion data, create blacklists and whitelists to filter traffic from more and less converting sources. This ensures you receive traffic from the sources that matter most to your campaign's success. Your account manager will be of help.
5. Creative Optimization
Your ad creatives play a pivotal role in campaign success. So keep the following in mind:
Creative Rotation: Rotate between 10-15 ad creatives to determine which ones yield the best conversions. Eliminate underperforming creatives to focus on high-converting ones.
ClickAdilla Marketing Team Collaboration: Use the expertise of the ClickAdilla marketing department to create compelling and eye-catching creatives. They can help you design your webcam campaigns' most current and attention-grabbing ad content.
By following these optimization tips, you can enhance the performance of your webcam campaigns and ensure they deliver the best possible results.
PROMO REMINDER:
⭐ Especially for CrakRevenue readers, ClickAdilla prepared an exclusive bonus! 👇
Get a $100 bonus for your first-time deposit of $200 using promo code CRAKREVENUE.
This promotion is active until November 20th.
After that, the promo code will give you a 10% bonus for any first-time deposit.
And by following the dare we launched at you in the intro, here's the link to ClickAdilla: