CrakRevenue Affiliates rejoice: Promoting OnlyFans models (and getting paid for it) is no longer a fantasy! 🎉
As of today, several world-renowned OF Creators allow you to market their models in exchange for good money.
Mark our words: this is a high-profile, high-payout situation! 🤑
In this blog post, we'll tell you more about our exclusive OnlyFans Models offers and show you the best ways to seize these never-seen-before opportunities.
Ready? Let's dive right into it!
What is OnlyFans?
Unless you've been living on another planet for the last few years, you've most likely heard of (or visited) OnlyFans at some point.
But how has it become the #1 platform for exclusive adult content worldwide? Let's see:
OnlyFans was launched in 2016 with a mission to provide a platform for content creators of all kinds to monetize their content, offer exclusive behind-the-scenes access, and connect with their fans in a more personalized way.
Initially, OF Creators included artists, musicians, fitness trainers, chefs and beyond.
But soon enough, OnlyFans' flexibility attracted a tremendous amount of adult content creators who saw a golden opportunity to sell their explicit content directly to their subscribers by leveraging OnlyFans' already-acquired notoriety. And one thing led to another… 😏
Today, most people identify OnlyFans as an adult-focused platform.
In fact, OnlyFans is a social media platform based on a subscription model, allowing its Creators to sell exclusive photos, videos, merchandise and even customized content to their subscribers for a monthly fee.
Those Creators would no longer rely on traditional advertising or sponsorship deals to market themselves and make money.
And just recently, OnlyFans Creators have opened their doors to affiliate marketing. 🚀
So NOW is the time to strike gold, my friend!
How to Promote OnlyFans Models?
For the first time ever, you can promote the models of our selected Top OnlyFans Creators and convert the same traffic multiple times!
We also provide you with in-house banners for all the OF models available for promotion.
Subscribing is also ridiculously quick and easy for OnlyFans users.
It's done with a single click! Do you smell the sweet aroma of easy money? 💸
As of now, you can promote these 6 OnlyFans Creators:
🔥 PokeBella
🔥 Yumi
🔥 AmyMarcella
🔥 EmilyBel
🔥 RileyIsRawr
🔥 LittleLina

🌎 Accepted geos: CA, US, UK
Promoting these OnlyFans models can already earn you juicy RevShare payouts, but stay tuned for PPL & PPS offers! You can join our waitlist here.
To have a look at each model and find all their related offers, click here.
You can get your links by contacting your Affiliate Manager or our Customer Experience Team using the green chat bubble located in the bottom-right corner of your screen or simply email us at support@crakrevenue.com.
Best OnlyFans Marketing Practices
Although these opportunities are, indeed, pretty thrilling, it is important to respect some guidelines:
🟢 Revenue generated will be postbacked once per day.
🟢 All Affiliates must abide by OnlyFans brand promotion guidelines.
🟢 Banners provided for a specific model can't be used to promote other models.
With that in mind, let's cover some of the best ways to promote OnlyFans models as a CrakRevenue Affiliate. 👇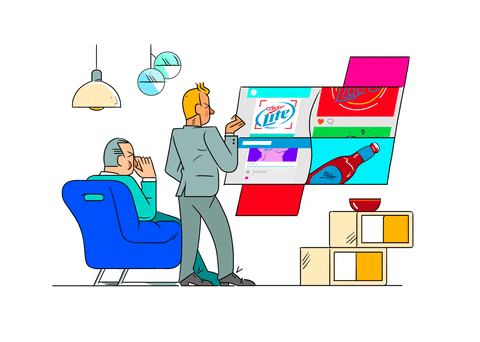 Where to Promote OnlyFans Models?
Promoting one or multiple OnlyFans models can be challenging when it comes to platform policies and regulations.
Complying with the guidelines of each platform you are using to promote is essential to ensure stable, long-term affiliate commissions.
Still, each platform has its own way of opening its doors for you to turn these opportunities into gold. Here are some examples:
Promoting OnlyFans Models on OnlyFans
This way of promoting OF Creators is probably the simplest one, especially if you're a Creator yourself.
You can either collaborate with those models, give shoutouts in your posts, stories or messages, create content playlists, or all of the above.
Make sure to share your affiliate link so you get paid for those new subscriptions!
Promoting OnlyFans Models on Reddit
Another clever way to promote OnlyFans models is to find relevant subreddits related to adult or OF content on Reddit.
Then, simply engage in ongoing conversations, provide value to establish your legitimacy, and discreetly mention the model(s) whenever you feel it's contextually appropriate.
We recommend avoiding spammy or self-promotional posts since Reddit communities can quickly spot and ban such attempts.
You can also use Reddit Ads to create targeted ads for specific subreddits or demographics that might be interested in the models you promote.
Promoting OnlyFans Models on TikTok
On TikTok, you can tease users with short videos that invite them to subscribe to one of the available OF models. Make sure to use catchy music, creative editing, and suggestive yet not explicit visuals to pique interest without violating TikTok's content policies.
Make good use of your TikTok bio and encourage viewers to click your link (either on the post or your bio) to reach the OF model(s) you promote.
Promoting OnlyFans Models on Instagram
On Instagram, you can use stories to provide suggestive sneak peeks and mention that the full content can be found on the OF model's profile (link in bio).
Use CrakRevenue's in-house creatives at your disposal or repost the OF Creator's Instagram content in your story.
More OnlyFans Models Promotion Ideas
Website or Blog:
Another way to promote OnlyFans models is to create a blog or website where you can write in-depth articles, reviews, or guides related to the OnlyFans Creators you wish to promote. Include your affiliate links within your content.
Email:
Build an email list and send out newsletters with updates or teasers of the OnlyFans models.
For example, you could follow each Creator on social media and spread the word whenever they upload new content to their models, and use that as a pretext to email your subscribers.
YouTube:
Create tasteful, informative and non-explicit review videos discussing the content available on the OnlyFans models. Include your affiliate link(s) in the video description.
If possible, collaborate with one of the available OF Creators for interviews or joint content creation and promote it on your YouTube channel or any other platform.
–
You are now ready to seize these never-seen-before opportunities.
Be among the first affiliates in the world to promote our exclusive OnlyFans Models offers!
Any questions?
Chat with us using the green chat bubble in the bottom-right corner of your screen!