Why You Should Monetize Your Traffic With Dating Offers
The popularity of dating websites continues to grow, and CPA networks are willing to pay well for leads. This is why dating is one of the most popular verticals. Let's see what ingredients are required for a successful campaign and where to start.
Since the introduction of online dating in 1995, it has been a booming industry. And without surprise, the dating vertical has entered the stratosphere over the last few years amidst the global pandemic. It is clear that the dating market's sustained growth will continue for the foreseeable future and will benefit the entire affiliate marketing industry.
Promoting adult dating offers within the adult entertainment realm presents unique opportunities and considerations. Your target audience, traffic types and overall strategy are all factors in deciding which dating offer(s) to promote.
The following are some reasons why an affiliate might choose to promote adult dating offers. Before we go through this, it is important to keep in mind a few things about this industry and how it works today. Let's dive right into it!
The Dating Vertical Explained
In Affiliate Marketing, Dating covers all types of adult dating sites and applications.
This vertical is able to produce excellent results year-round (even during low-consumption periods).
With the constant development of new devices and applications as well as the gamification of dating platforms, future projections show that the attractivity of Dating offers will keep growing. This is why this vertical is a great alternative for all types of affiliates.
What are the payout types of dating offers?
Dating offers are a great opportunity for affiliates who enjoy flexibility. The question is; which payment model should you choose? Everyone can find an option that suits their experience and needs. Your strategy will be heavily influenced by the payout model. Generally speaking, you have two options:
🟢 PPS (pay-per-sale)
You receive a flat fee for every paid membership you bring to the site/application. The more paid memberships you generate, the higher the rates an advertiser will be willing to pay you. The payouts are based on the geo and dating site you work with, with payouts ranging from $20 to $100+.
🟢 PPL (pay-per-lead)
This payout model is based on lead generation (email registrations). This payout model is generally a quicker way to get you paid since you get paid for leads (no purchase or paid subscription is required). Still, advertisers may set a daily lead cap or lead-to-conversion ratio.
Advertisers use the following models to generate leads: Single Opt-In (SOI) and Double Opt-In (DOI). SOI model is the easiest conversion flow. The conversion is counted once the user enters their email in the registration form. The DOI model is the next step from the SOI model. One more action is necessary for the user: confirming their email address when they receive a notification in their inbox.
What are the top traffic types for dating offers?
Reviews
It's a well-known fact: social proof is gold! We all tend to trust the experiences of other users more than any sales pitch. Review sites are especially effective to convert traffic on dating offers.
Email
Over the past few years, email traffic has shown to be one of the best-converting traffic sources for dating offers, consistently delivering higher engagement rates and conversion rates compared to other channels.
Push notifications
Send geo-optimized push notifications to your traffic letting them know about potential matches in their location and you could rake in the dough like never before.
SEO
Get the top search results positions with a clever SEO strategy and attract high volumes of organic traffic to your dating offers!
Social
Facebook, Instagram, Pinterest and particularly TikTok are excellent platforms for dating offers right now. However, it's crucial to stay updated with their advertising guidelines and policies to ensure compliance and maximize your success on these platforms.
In-app advertising
Displaying mobile-responsive banners, images, and text ads to users in a variety of applications can be a good opportunity to interact with a large pool of potential users.
Why promote adult dating offers?
While there are a variety of verticals to choose from, dating is a consistently effective vertical that has proven to be successful. Why? It's easy — people never stop dating. Your choice of which dating offer(s) you will promote depends on a lot of things: marketing strategy, target audience (gender, age, location, income, etc.), and traffic type(s).
Overall, the dating vertical is an excellent opportunity to monetize your traffic and diversify your affiliate marketing campaigns. Here are a few good reasons why you may choose to promote adult dating offers:
🟢 Broader Appeal and Relatable Content: Adult dating offers tend to resonate among broader audiences than other adult verticals. Millions of people worldwide are interested in exploring intimate connections and relationships. During the height of the pandemic, namely March 29, 2020, more than 3 billion swipes per day were recorded only on Tinder.
🟢 Diverse Content Creation: As an Affiliate, you can create relatable content that covers dating advice, tips for enhancing relationships and adult interests in a more comprehensive manner and thus appeal to a more diverse audience.
🟢 Emphasis on Connection and Interaction: Adult dating also emphasizes making connections and facilitating meaningful interactions between individuals. Affiliates can promote platforms that encourage users to engage in conversations and develop human connections, which can lead to higher customer engagement and long-term user retention.
🟢 Niche-Specific Content Creation: Affiliates have the opportunity to create content that addresses specific adult dating interests, such as tips for spicing up relationships, maintaining intimacy, and exploring various aspects of adult-oriented relationships. This content can be highly engaging and valuable to the target audience, leading to better conversion rates.
🟢 Various traffic sources: Adult dating offers can be promoted effectively by a variety of traffic sources, including SEO, banners, social media, influencer marketing, and email campaigns. With diverse marketing channels, affiliates can establish multiple strategies and reach a wider audience.
🟢 Cross-Promotion Opportunities: Affiliates who promote adult dating offers can explore cross-promotion opportunities with other relationship-oriented offers, such as adult cams and erectile dysfunction affiliate programs, resulting in a synergy that benefits both affiliates and their audience.
🟢 Evolving Niche: The adult dating industry is constantly evolving with new platforms, features, and technologies. Affiliates can use these developments as sales arguments, keeping their marketing strategies fresh and attractive.
Plus, adult dating offers frequently involve monthly subscriptions and credit purchases, which can lead to recurring commissions over time.
Strategies, Tips And Insights
While there is a fair amount of legwork that needs to be done in order to launch a successful dating campaign, it is one of the most profitable and well-performing verticals in the industry.
Here are some tips for promoting dating offers.
What you need for a successful dating campaign:
🟢 High traffic volumes: If you don't have enough traffic, you may not see many conversions even if you have the best creatives on the market. Some of the highest-traffic sites that are relevant to the dating vertical are, indeed, adult entertainment sites. Premium adult sites have an abundance of users who are a perfect match for your offers.
🟢 Geo-optimization: If you choose a dating vertical to earn money, be conscious of your traffic's geo(s) and pick the dating offer you feel is the most relevant. Make sure the offer you promote is accepted in your traffic's geo. You can check with your CPA Network which offers perform well in those locations and use custom flows and messaging as well as local slang and cultural references to increase your traffic's engagement and confidence toward the dating platform you promote.
🟢 Creativity: Even if you flawlessly calculate everything related to the dating vertical, failing to use engaging creatives could still prevent you from achieving the desired results. Creative thinking is necessary to have a shot at making it big. You need to create attractive texts or eye-catching pictures to bring your campaigns to life.
🟢 A good relationship with your CPA Network: Of course, the available dating offers, payouts, creatives and tools depend on the network you work with. It's important to remember that CPA Networks like CrakRevenue are here to help you make as much money as possible. So don't hesitate to get in touch with their experts for advice and guidance!
🟢 Understanding the existing market: To run a successful adult dating affiliate marketing campaign, you have to understand your target audience's interests and pain points. Research what they are looking for on dating sites, what kind of advertising works best, and which conversion formats to use. The more insights you'll get, the more effective your campaigns will be.
Why Is CrakRevenue The Best In Adult Dating Affiliate Marketing
CrakRevenue has shown itself extremely well in the adult dating vertical over the last decade.
Being a CrakRevenue Affiliate gives you access to the widest selection of dating offers on the market, and enables you to enjoy unequaled payouts (PPS, PPL, RevShare).
With our powerful tools, unmatched quality of our services, and affiliate marketing expertise, CrakRevenue will become your best ally in finding you the perfect dating offers for your traffic.
And if you have high volumes of quality traffic, you can even get payout bumps.
Our affiliates' needs are perfectly met by the customized in-house creatives and flows we have created for optimal results.
We offer an all-in-one platform for all affiliates looking to monetize their traffic, where you'll find:
Hundreds of exclusive and high-paying offers
High-CTR creatives
Custom flows for your geos and niches
Powerful promo tools,
Dedicated support all year round
Exclusive perks and benefits
We truly are the #1 Adult CPA Network. Our unrivaled payouts, AI-powered and turnkey promo tools (e.g., Dating Smartlink) and exclusive solutions for each and every geo are what you need to take your adult affiliate marketing game to the next level.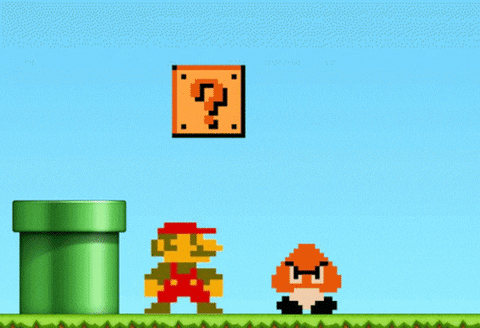 Our exclusive Dating offers
YourLocalCupid
Exclusive to CrakRevenue, this freemium adult dating website has just been launched in the U.S.! Introduce your male users to a site that is discreet and interactive, where they can buy credit packages to chat with other profiles.
New User Database — Be one of the first to reel in conversions!
Payout: $3.35 DOI – Free signup
Best-converting dating offer for US traffic
YourLocalDate (AU) / SeachingForDates (CA)
Get the best-converting dating offer for Australian and Canadian Markets that comes from our best dating advertiser. Several landing pages and a rotator are available to assist you in maximizing your conversions.
No traffic restriction
Payout: $3.50 (CA) / $3.67 (AU) PPL DOI
Best-converting dating offer for AU-CA traffic
PROMOTE YOURLOCALDATE
PROMOTE SEACHINGFORDATES
Dating Smartlink
CrakRevenue's exclusive Dating Smartlink is a powerful turnkey solution that enables you to promote the best Dating offers based on your traffic data and convert on 250+ geos with a single auto-optimized link.
This offer is a surefire way to generate conversions and high payouts with minimum effort.
CrakRevenue's AI-powered algorithms optimize automatically and redirect your traffic to the most relevant offer based on location, device type, language and traffic type.
Let the world's smartest ad tool work for you!
Dating is a lucrative industry that our affiliates can quickly take advantage of. Become a CrakRevenue Affiliate today and explore our dating offers!
And don't forget, if you want custom advice to boost your conversion rate, don't hesitate to chat with our team!