2022 will be a year of challenges and opportunities for media buyers.
Having a clear, well-defined media buying strategy that considers today's digital marketing trends is crucial to secure your investment and maximize your ROI.
In that spirit, CrakRevenue shares its keys to being a successful affiliate media buyer in 2022.
Enjoy!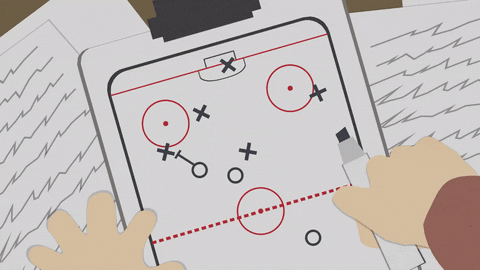 Media Buying Key #1: Draw Up a Solid Media Plan
This rule of thumb doesn't sound like anything new. Right?
Indeed, building a data-driven media plan has always been the first step to every successful media buying campaign.
But as you surely noticed, the pandemic has impacted the game in many ways.
What is different now is the mindset you need to adopt behind your plan.
Let us explain why:
COVID-19 lockdowns and restrictions have fueled important transformations in the digital consumer's world: increased screen time, increased ad exposure, reduced attention.
Moreover, the average U.S. household now has 25 connected devices, making multiscreen advertising the new mainstream for all major players.
That largely explains why brand loyalty is going down and why the best digital experiences will win in 2022 (and beyond).
For media buyers, that rhymes with deepening our understanding of our customer personas with broader insights, including interests, purchasing habits, device/platform preferences and lifestyle characteristics.
By mapping all your customer touchpoints and connecting audience insights with creative content ideas, you'll be able to deliver highly-personalized experiences that earn your target audience's attention.
The media buying mindset shift is, in fact, a transition:
From individual data to audience interest data;
From qualified users to qualified impressions.
The uncertain future of cookies brings measurement and attribution challenges. Still, innovative solutions are being deployed to provide effective ways of using data for strategic decisions, such as attention-based metrics and contextual targeting.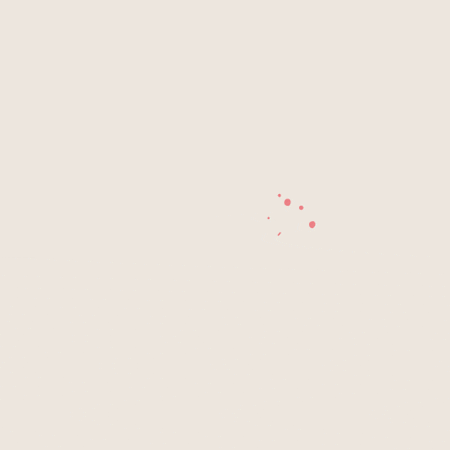 Media Buying Key #2: Find the Right Niche
Before you start drafting your plan, meditate on this: the better you understand your traffic, the easier it will be for you to find which offers you need to focus on.
Being a CrakRevenue Affiliate Media Buyer gives you access to 700+ high-converting and exclusive offers, and we're here to help you find the best matches for the traffic you purchase.
One piece of advice our experienced in-house media buying team finds crucial to share:
Put your focus on an under-exploited niche. 🧐
This is mainly how we have grown from a small agency to a global CPA network.
Buying bundles of traffic in small geos nobody wanted or monetized efficiently through Ad Networks, and building customized, micro-targeted user experiences.
Purchasing traffic on Ad Networks will cost you more than direct deals with a webmaster, but they are still one of the best ways to ensure quality traffic and save a lot of precious time.
Otherwise, you'd have to contact dozens, if not hundreds of websites and hope they'll accept to sell you the small fraction of traffic you're salivating at.
An excellent example of a micro-targeting strategy is developing your creatives according to your traffic's local culture, slang and cultural references.
Take Canada's french-speaking population, which has its own set of slang, expressions, swear words and a very characteristic Quebecker accent.
One winning strategy would be to take a generic product (e.g., dating) and adjust the creatives and messaging for this very specific target.
So, Meet hot singles tonight becomes Fourre des Québécoises (slang for hook up with Quebec girls).
Exploiting the right niche through Ad Networks allows you to put your hands on overlooked traffic at a low cost and achieve high performance with micro-targeted messages and creatives.
Remember: the riches are in the niches. 💰
Knowing your niche audience like a close friend will help you strike gold!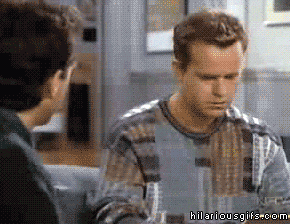 Media Buying Key #3: Cherish First-Party Data
Data privacy is increasingly regulated and impacting audience intelligence.
Despite GDPR and CCPA regulations, first-party data is becoming an undeniable asset to overcome the compliance challenges brought by the forecasted disappearance of third-party cookies by 2023.
First-party data is everything you know about your audience (location, age, email, interests, devices, etc.).
The best first-party data sources include:
Website activity (analytics)

Newsletter sign-ups & metrics

Content consumption

Social media activity

Survey responses

Purchase history
One way to use first-party data is to upload a list of your prospective customers as audience segments on platforms like Snapchat and Facebook.
Doing so enables you to exclude your current clients from your targeted ads and retarget your newsletter subscribers and unconverted customers at the bottom of your funnel with customized messages and creatives.
Of course, earning your audience's consent to collect their data is crucial.
So you need to be crystal clear about what data you wish to collect, why and how you're going to use it, and provide an easy opt-out option.
Take the great Neil Patel, for example, who has a dedicated opt-out page for unsubscribers on his website.
He also provides a clear, detailed privacy policy explaining the what, why and how.
We're still not sure when cookies will go away exactly, but first-party data will be your holy grail when D-day comes.
Media Buying Key #4: Nurture Relationships
We'll never stress this enough, especially for affiliate media buyers: surround yourself.
Join media buying communities on affiliate marketing forums like affLIFT and STM Forum.
For adult communities, GFY, XBIZ and YNOT are your ultimate go-to's.
Also, make sure to join our Reddit community, where you can ask your questions to pro affiliates and stay up to date on the latest business opportunities.
Besides communities, maintaining a good relationship with your traffic source(s) and your Affiliate Manager is crucial. All the best media buyers know it.
Planning a regular chat with your representatives will highlight your willingness to succeed and give you access to gold nuggets that aren't accessible directly on the ad network's platform.
If you're looking for the premium bottles on the bar's top shelf, become the bartender's best friend.
Last but not least, affiliate marketing events are now partially or fully virtual and therefore much more accessible to all.
The virtual tradeshow formula has proven to be successful. It will surely persist in the coming years, so it's excellent news for beginner affiliates or anyone who can't afford the expenses of such a trip.
Gone are the days when the best insights & ideas were kept for the elite!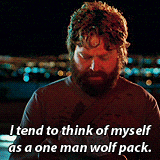 Media Buying Key #5: Take the Compliance Route
The wild west era is over for the better.
Feeling the real pressure of the digital world's ever-growing complexity, we need to jointly address and resolve compliance issues to ensure our industry's vibrant longevity.
Mastercard and Google were the first to make big moves, setting clearer boundaries between allowed and forbidden content on all involved sites.
In the same spirit, CrakRevenue accepts to work only with partners who share the same ethical values.
By doing so, we aim to pave the way for better practices and avoid any negative situation that could impact our partnerships' efficiency.
We invite you to talk with our dedicated Affiliate Management team for compliance assessment and guidance.
Media Buying Key #6: Innovate
When the wind of change blows, the foolish build walls while the wise build windmills.
Interact with your audience using a combination of tactics that are aligned with each stage of the customer's journey.
Collect data on your audience through those interactions and use it to fine-tune your campaign and customize your messaging with innovative & attention-catching ideas.
Using a tracking and targeting tool may seem costly at first, but soon enough, you will notice the gains far outweigh the costs.
There are numerous solutions available depending on your budget, Voluum being the most-used tool among media buyers for its flexibility.
Target a specific niche and find the right balance between creativity and data-driven optimization.
Note: Our talented Design team delivers thousands of in-house creatives and tested custom funnels to help our affiliates achieve maximum results. 💡
We at CrakRevenue can also help you build your tracking system.
Whatever you need. Just ask!
[separator]
Effective media buying strategies rely on a solid plan, a clear target, enough data and good relationships.
Add a pinch of innovation and a whole jar of compliant content, and success will be yours.
Let's make this year a successful one with CrakRevenue!