Every good content marketing strategy needs a content map. Delivering a personalized experience to your target audience is just as essential as pleasing search engines with SEO.
According to smallbizgenius, content marketing strategies generate 400% more leads than paid search campaigns with a similar budget and timeframe. Enough said.
Content still reigns as king! Unfortunately, one size rarely fits all.
After reading this guide, you'll have all the tips and tools you need to build your own content map and increase your conversion rates without hassle!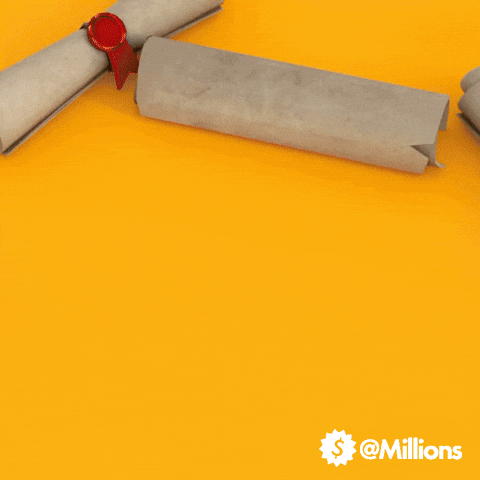 What is Content Mapping?
Content mapping is the process of planning existing and new content in such a way that it meets the needs of your target audience at every stage of the customer lifecycle (or purchase funnel).
In other words, it allows you to deliver the right piece of content at the right time to the right leads and prospects and to drive them seamlessly toward a purchase decision.
Creating a content map makes your content more persuasive and personalized for your target audience.
Not only does it help you improve your conversion rates, but it also enables you to understand the characteristics of your audience better, like their motivations and sources of hesitation to buy what you're offering.
Asking yourself the following questions will help you understand the reasons behind your customer's decisions or reticence and answer their questions effectively throughout the funnel:
How did they find my offer?
Did they read a blog post, type in my brand on Google, or see an ad on Instagram?
Why did they find my offer?
What are their intentions? What goal(s) do they want to achieve? How does my product answer those? How can I ease my audience's path to purchase?
An excellent way to list your answers to these questions and turn them into actionable content solutions is to build buyer personas.
It's also the first step to building a proper content mapping strategy.
Looking for a detailed step-by-step guide to build your content map? Keep scrolling!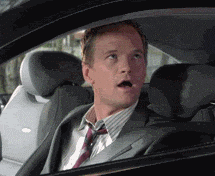 How to Develop a Content Map in 6 Steps
Follow these 6 steps to attract more leads and customers with your content map:
1- Develop your buyer persona(s)
Buyer personas are a symbolic representation of your ideal customers.
Based on data, research, and legitimate assumptions, they help you better understand your target audience and focus on the qualified prospects, saving time and money.
Buyer personas also guide you in personalizing your content and messaging to answer your audience's needs and concerns.
If you don't know what a buyer persona looks like or what information you should point out, we strongly recommend using one of the many templates you can find.
Their pre-defined sections are a great way to guide your thinking process and make sure you have everything to make informed strategic decisions.
The templates provided by HubSpot are excellent examples you could use.
Here's one of them:
Source: HubSpotAn effective buyer persona regroups members of a single set or group of consumers.
It should also include data-based and assumed insights about:
Background & demographics

Goals & challenges

Real quotes or semi-fictional mindsets

Communication preferences

Social platform preferences

Common objections
Also, ask yourself the following questions:
How can I help them achieve their goal?
How can I make my messages impactful enough to neutralize their objections?
Creating a buyer persona takes some time and research, but the benefits are undeniable.
Conducting surveys or customer interviews can help you build more effective personas, thanks to first-hand data.
2- Create a customer journey map for each persona
Now that you have grouped your customers into one or multiple buyer personas, you need to document some details for each stage of their customer journey.
To make things simpler, we can outline the funnel with 3 lifecycle stages:
Top-of-funnel (TOFU): Awareness
Middle-of-funnel (MOFU): Consideration
Bottom-of-funnel (BOFU): Decision
Under each stage, try to list which actions your persona takes, what their expectations are, and which questions they have at that specific point in the funnel.
Make your table or document easy to read for further use and updates.
Your brand will evolve through time, and your potential customers will too.
Your customer journey map could look like this: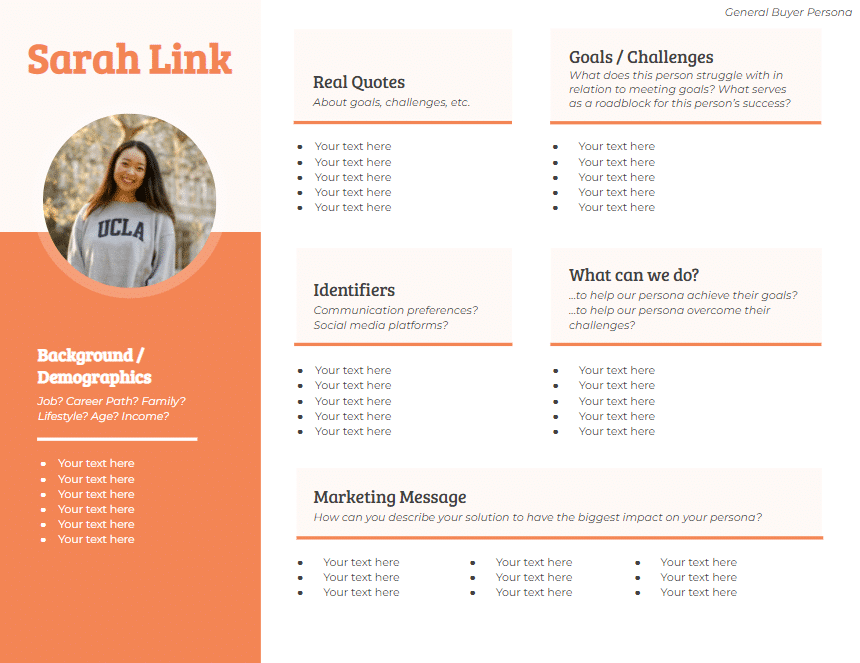 Extra tip: To better identify your customer journey's pain points, add a row called "Experience" and put yourself in your customers' shoes.
Walk through the process from A to Z and note every obstacle to completing a purchase:
Is my website easy to navigate?
Do the results match with the query in the product search bar?
Is my payment process reassuring and straightforward enough?
And so on.
3- Pick the best type of content for each phase of the journey
Keep that in mind: each piece of content must have a purpose.
All the messages and information your potential customers get exposed to should help them move forward in the purchase funnel.
In fact, your visitors should feel like you built the experience just for them.
If it doesn't serve one of your marketing goals, don't use it!
To help you map your existing content into relevant phases and find out where you need to create new content, add a row to your content journey map: Content ideas.
Here are a few tips for picking the most suitable content for each phase of your customer journey:
Awareness stage (TOFU):
How can your content help prospective customers learn more about their needs?
Recommended content types 💡
Blog posts

Videos

Infographics

Checklists

Social media posts
Consideration stage (MOFU):
How could your product or service potentially meet their need?
Recommended content types 💡
Testimonials

Emails

Landing Pages

Product guides

Case studies

E-books
Decision stage (BOFU):
Which sales-focused content can I use to lead the buyer toward a purchase decision?
Recommended content types 💡
Landing pages

Emails

Free trials/discount codes

Demos

Sign-up pages

FAQs
Start filling your new table row with the first ideas that come to your mind, then jump to step 4.
4- Organize your content
Build a content catalog with folders for your content.
To easily find your way around in the future, we suggest organizing your catalog by category, content format and marketing goal.
This step will help you have a bird's eye view of your existing content and make it fit in your plan (step 5).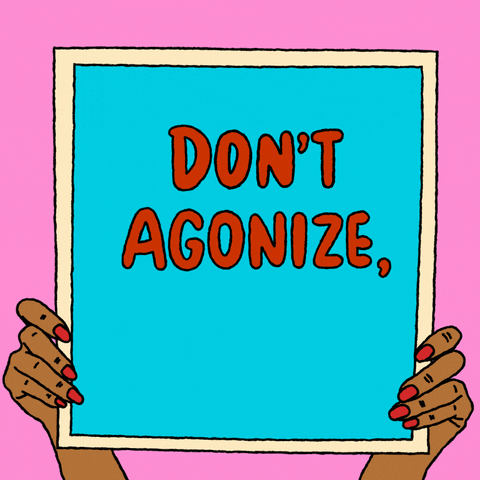 5- Map your content to relevant phases and personas
Now that you've organized your content, get back to your content journey map and content ideas.
For each phase of a buyer persona, list the pieces of content that could meet the customers' expectations and solve their potential pain points at that specific point of their journey.
Are there any gaps? If yes, then you'll need to produce new content that fills those gaps.
6- Test, Analyze, Optimize
Congratulations!
You now have a powerful tool to tailor your customer journey and bring in more conversions.
Of course, you'll need to test your content strategy before drawing conclusions.
Give yourself enough time to gather sufficient data and insights, then ask yourself the following questions:
Did I understand my customers' motivations correctly in the first place?

Are there content gaps I didn't notice?

Which content types are the most effective?

Should some content be used in another phase or persona?

Can I improve the customer experience in one or several journey phases?
The better you'll answer those questions and optimize your content accordingly, the better your content strategy will become over time.
As you can see, a content map is both a diagnosis and optimization tool that can guide you continuously. Not using it would be like walking in the fog with one eye closed.
And in case you were looking for the best free content mapping tools, here are some of our recommendations:
Best Free Content Mapping Tools
Lucidchart
Lucidchart is an excellent and easy-to-use tool for drawing and sharing charts and diagrams.
It has tons of objects and templates available to help you draw customer journeys, content maps, and beyond. You can even collaborate with other people in real time.
Google Sheets
There's no need to look further!
Google documents are easily accessible, fully shareable, and provide you with a free and complete tool to build custom tables.
HubSpot
If you're looking for a powerful tool to compile your customer data, produce customer journeys, build custom forms and landing pages, HubSpot's free CRM is what you need.
It can also do much more, so don't hesitate to take the tour and explore all its features.
Also, make sure not to miss out on their free guides and templates!
Semrush
Here's one SEO tool to rule them all.
Semrush allows you to execute competitive keyword research, see how your content performs, highlight content gaps and opportunities all in one place.
With these tools in hand, we're confident you'll build an insightful content map in no time.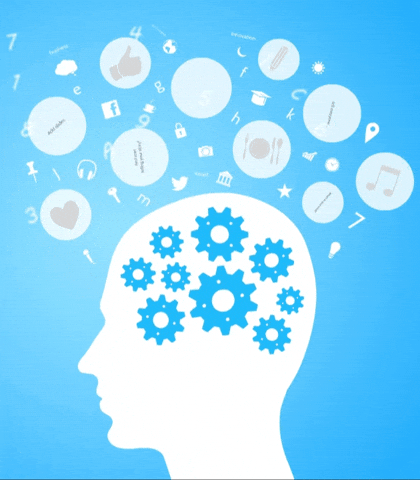 Building a content map based on your target audience's characteristics and lifecycle stage is a time investment that pays off.
If your goal is to generate more leads and drive more sales, understanding your prospective customers' motivations and pain points is crucial.
Delivering the right content to the right people at the right moment is a learning process, and we hope this guide will help you get there quicker and more effectively.
Let's get mapping!