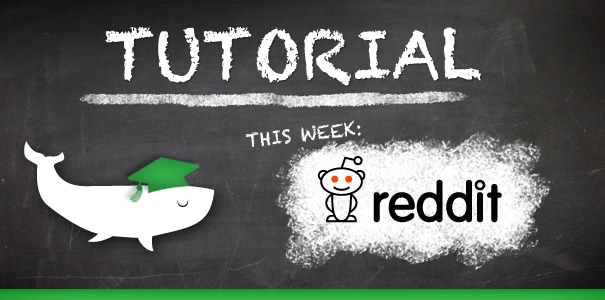 In today's post, you will learn how to extend your audience reach beyond Tumblr's backyard and drive more traffic to your blog. We will show you how Reddit can be used to drive significant heaps of traffic and revenue to your blog pages.
Reddit is a gigantic social newsboard that has been around for many years now. Also, as "the front page of the Internet", the site basically aggregates content submitted by its users who are also in charge of reviewing and ranking the content's popularity by voting it up or down.
One of the first things you need to know is that like Tumblr, Reddit is first and foremost – you know where I'm going with this now, eh? – Yes, a social thing! It is a community that can be used to help you reach your goals but you'll have to take a step back from obvious marketing intentions.
After all, if you want different results you have to first change your strategy. Again, as with tumblr, you will get more benefits in the long term if you blend in and use toned-down moneymaking techniques.
The goal with Reddit is to come up with a catchy, high-potential post that will rapidly gain in popularity and exposure, and this will bring you tons of free traffic along the way.
It's all about virality here.
Let's begin by taking a closer look at whom we're looking to talk to.
According to Wikipedia, the average U.S. Reddit user is:
"(…) male (72%), 25–34 years of age, and has a college education. The analysis also shows that many of the top ten audience interests are in the tech field, suggesting a computer savvy demographic."
Any chance some of these guys might have an interest in what we have to offer?
Of course they do. 
Bonus! We just went through a round of traffic qualification without doing anything yet!
Consider that over 11M visitors land on Reddit everyday. If even just a fraction of them take a look at NSFW content, we're still talking about heaps of potential, free and qualified traffic just waiting to get routed to your blogs.
Sounds pretty good, doesn't it?
Now let's look at a few simple hints that will help you successfully market your blogs on Reddit.
Tip #1 – Find the Right Audience for your Content
Reddit is divided into sub spaces or rooms – known as subreddits – to better categorize its huge content base. It's important to find the sub spaces where you will be submitting your posts. You need to get looking for rooms that will match your content, and more specifically "NSFW" ones since you will most likely be posting some sensitive material.
Try to think of subreddits using a "niche" perspective. Don't put all of your eggs into one basket or sub space because users in different subreddits can react in very different ways about the same post. That's why you should try posting in various spaces, looking for the best positive responses. Once found, these will be your new traffic pools, just waiting to cascade visitors to your blogs.
Use Catchy, yet Relevant Titles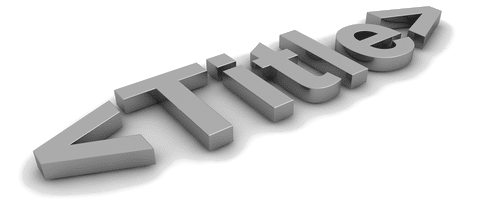 As in every successful marketing-oriented writing exercise, a good – no – an EXCELLENT title is crucial to get your post read and bumped-up by fellow reddit readers. That's where elemental copywriting notions can come in handy to help you build strong and catchy titles that will draw people's attention, but without ever sacrificing their relevance to the post's content. Keep that in mind when writing your content.
Your sole objective at that point will be to get your post's title clicked.
If you're successful here, you'll have achieved goal #1: Getting your content noticed – check!
Tip #3 – Aim for the Top, Get voted up
You want to aim for the top ten. The ten most popular posts are worth the other next hundreds in terms of popularity and most importantly, in traffic generation potential.
The challenge is to find and build original and interesting content to share. As always, by thinking quality over quantity, you are definitely maximizing your chances of getting noticed. You will be appreciated (voted up), even if marketing interests are your underlying intention.
By contrast, coming up with an overstated title for a boring post with a hidden click-through link to Bannerland is one sure way to push your traffic away. Your post will soon be crashing down in flames, voted down by other users.
Now, do you remember the "rich content" posts we talked about in the previous Tumblr Tutorial?
If you have not written any yet, you should get down to it as this is exactly the kind of content we're looking to use to yield Reddit traffic.
We chose to do it this way because we've seen the results so we know it works.
From our experience, using richer posts provides you with more subtle ways of luring unsuspicious visitors into an effective call-to-action.
There are no secrets keys to success:  what you've got to remember is that funny, unusual, unique content is generally a winner and will get you voted up.
Using Reddit in a successful way
 Here's what we learned today:
Reddit is used to extend your social reach when looking to promote your blog content.
It's like a bonus! Build your blog posts with Reddit in mind from the start!
Post your content at the right place.
Explore and try various subreddits for your content. Don't be afraid to post the same content under different subcategories (NSFW don't forget!).
A grabbing title is everything.
You can build catchy ones using impact words. Take your time. It is your one and only sales pitch. Learn from others and see what works or not with your subreddits.
Reddit is not a marketing platform.
Always keep in mind that toned-down, stealthier marketing tactics will most likely give you a better payback in the long run.
Have fun writing your content.
Don't be afraid to be original or to try some unusual angles to talk about your subject. If you like it, chances are that others will like it too.
On a last note, we hope you have enjoyed reading the last three tutorials in the past couple of weeks, at least as much as we had building them for you! We're planning on making a lot more of these in the future.
In the meanwhile, feel free to provide us with your feedback or topic suggestions in the comments section below. We're always on the lookout for subjects that matter to our affiliates.
Until then, grab that traffic and make some money with it!