Adsterra: Get your CTR through the Roof with Social Bar Ads (Review 2022)
Have you ever wondered which ad format works best with this or that type of offer? And which type of traffic works with this or that type of offer? Get your answers with AdSterra, the best-rated ad network for affiliate marketers.
Affiliates and webmasters ask themselves these questions daily in search of more conversions. And that's where ad networks come in. Traffic sources, targeting options, and ad formats are the reason why they exist. 
And with a trusted ad network like Adsterra, you'll find the perfect combination for your marketing campaigns.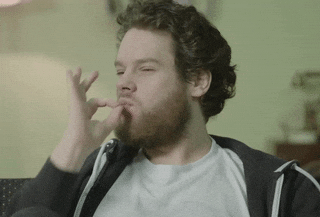 What is Adsterra?
Founded in 2013 by affiliate marketers and webmasters, Adsterra helps advertisers and publishers maximize their ROI on the daily. The network is one of the top ad networks on the web, along with Traffic Factory and Traffic Junky.
The network counts more than 18,000 publishers and 12,000 advertisers, helping them generate more than 1 billion daily impressions. On top of its many targeting filters, Adsterra has a user-friendly self-serve platform (SSP), a technology that simplifies campaign creation and optimization, biding for traffic sources, and advanced tracking via its integrated API.
Adsterra also has a vast ad inventory, including ads in the following verticals: 
VPNs and software

eCommerce

Subscriptions 

Sweepstakes

Dating

Gambling

Cam

Apps
Now that's variety! The same applies to the ad formats you can work with: popunders, social bars, native ads, in-page push notifications, video ads, banners, and direct links.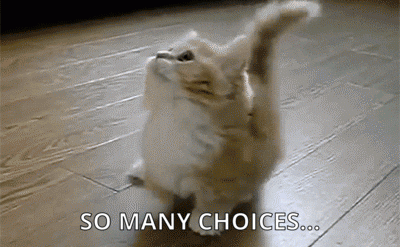 As a publisher with Adsterra, you can promote CPA, CPM, CPI, CPL, CPC offers. Each advertising campaign can be created and optimized for mobile or desktop, Android or Apple, to reach your desired audience. 
Take the time to browse through targeting filters, CPM prices, and ad formats to determine which type of ad you want to display on your site. You'll notice the variety of creatives you can create. Compare the different ad templates and their customization options. Remember that you can always A/B test all your creatives before launching your campaigns.
What about the money? Adsterra's publishers get paid in a number of ways: WebMoney, Paxum, PayPal, Wire. The minimum amount for a monthly payment is $5 US. Plus, you'd have the possibility of adding a 5% lifetime commission through its referral program. Sounds lucrative, right?
Why should you try AdSterra's social bar ads?
The social bar is probably the most praised and advertised ad format on Adsterra's website. Its use is becoming more and more widespread by marketers. Social bars are these eye-catching interactive ads like mini banners with icons, inciting users to perform a specific action. 
Social bar ads use very few words and almost no images, but they are very hard to miss! They require very little ad space and are very easy to install since they're built with a short code.
Social bars are also well displayed across different browsers and apps on iOS devices. They'll blend seamlessly with your content without aggressively showing your users that you literally mean business.
With social bars, you'll have higher CTRs than with web push notifications, and you'll definitely avoid banner blindness. 
Lastly, no matter what geo you're targeting, you'll notice better rates given the many customizable templates you can access. Social bars are definitely worth the try, and they will bring in real high-paying conversions!
Why should Adsterra be your ad network?
Besides everything mentioned above?
Because Adsterra's API is perhaps the best software to get real-time statistics about your campaigns' performance and monthly revenue. Once your account is set, you have to apply to get an API key and install the interface on your CPA network's dashboard.
When it comes to providing support to its publishers, AdSterra is all in. The customer service team offers 24/7 live chat and assistance via Skype and email.
However, Adsterra's blog is the most compelling and relatable form of help for an ad network. With its many case studies, learn how affiliates like you from different parts of the world made high ROIs through the ad network's platform. 
What do publishers say about Adsterra?
Great things apparently! 
Adsterra's reviews on Trustpilot are glowing for the most part, and 5-star ratings keep being posted from publishers around the globe. Not only is the network highly recommended for its user experience, but it's also praised for—wait for it– its outstanding customer service!
The other positive aspect brought up is the competitive CPM rates, the quality of the ads, and the company's thorough approval process of ads. Indeed, Adsterra takes quality assurance seriously, once complaints are made, they jump in rapidly to resolve the issue.
Wanna know more about the user experience on Adsterra?
YouTube is filled with reviews and success stories from publishers who gave Adsterra a shot and had high returns with their campaigns. You can also browse through Adsterra's blog to read about affiliate marketers who made great conversions using the social bar.
For instance, a Nigerian news blogger earned an ROI of 50$/day with social bar ads and his own organic traffic! In Australia, a publisher ran a CPL dating offer on his website (a highly competitive vertical in this geo) and made a 317% ROI with a social bar ad!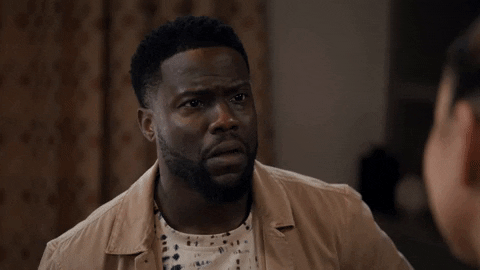 There's more where that came from! And if you achieve your advertising goals with Adsterra, you can share your success story with us. Your testimonial will help other affiliates who are new to the affiliate marketing business!
Is Adsterra going to be your ad network? Take your affiliate marketing game to the next level by integrating its net interface into your CrakRevenue portal! To find out more, get in touch with your affiliate manager.