Looking for an adult network with quality traffic? Seems like an easy task, doesn't it? Until you realize that there are so many out there that you have no idea where to start! 
Should you search by type of ads, by ad formats available, or by traffic options? Should your network have a user-friendly interface or preferably 24/7 customer support for publishers? Should the minimum bidding amount be low or high? Do you need an online course about ad networks to make an informed decision?
Save yourself the reading and the intensive learning! Leave the Google search to the pros! We did the research, read the reviews, and selected the top 11 adult networks with the best traffic offers. Some even have additional features that make them particularly stand out to publishers and advertisers. 
Take a look at our list and browse through the different adult networks. You might just find the best one for your traffic!
Quick Access
We won't hide it: Traffic Junky is one of the most used ad networks by our affiliates. For some reason, they just get hooked 😉.
Traffic Junky has the simplest interface to create campaigns. The platform has the highest volumes of traffic for specific targets, and it definitely has the largest ads inventory on the web. Though it only features CPM ads, it makes up for it with dynamic traffic through URL and powerful analytic tools. Plus, the site has all the ad formats possible, banners and videos alike. Possibilities are endless.
Not to mention, Traffic Junky is the reference for tubes sites offers, grouping sites like PornHub, YouPorn, and RedTube. 
Like us, you'll develop an addiction–sorry–a sweet spot for this ad network in no time!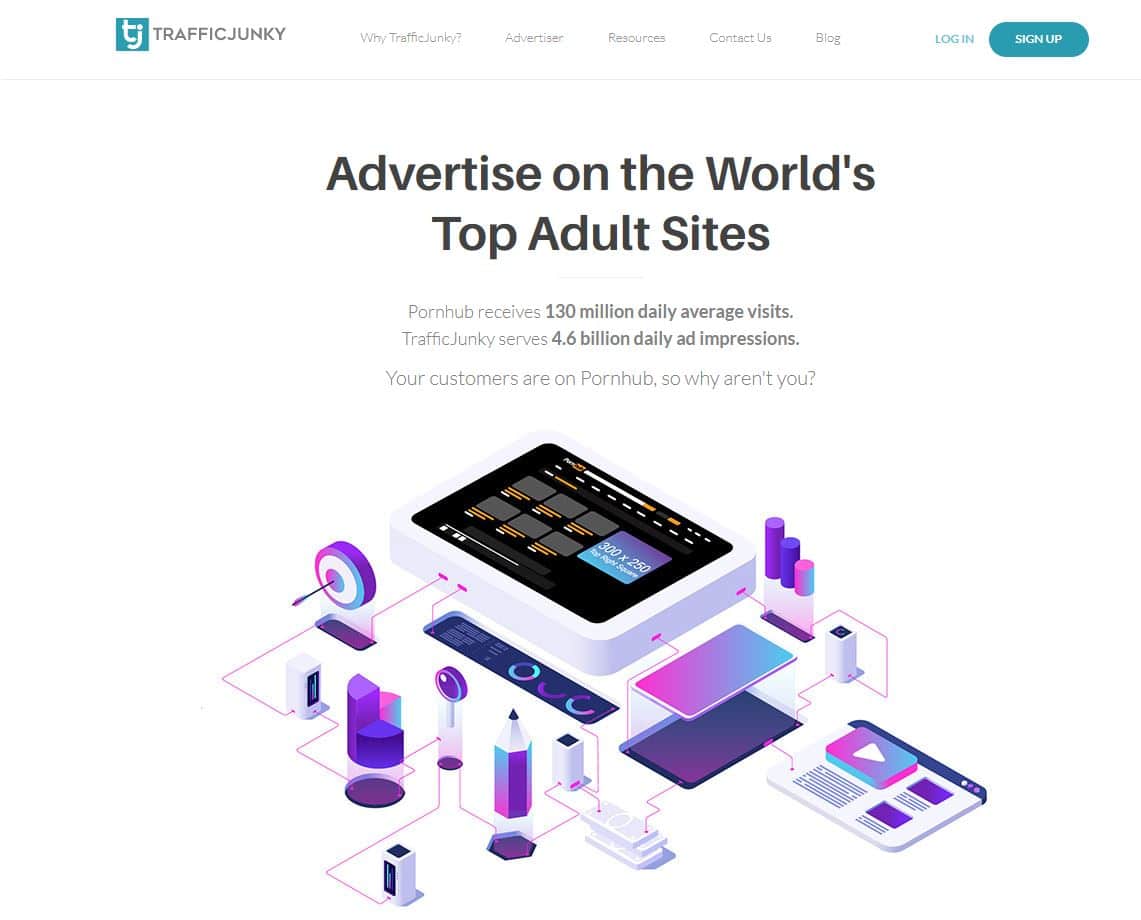 This adult network was created by two adult website owners who joined forces to offer publishers unique traffic sources. Traffic Factory provides you with the best quality traffic given that two of the biggest adult sites are owned by the network. 
Use dynamic tracking, a Smartlink feature, to get the best stats about your ongoing campaigns. Choose from a wide variety of ad placements and targeting options for the best results on mobile or desktop.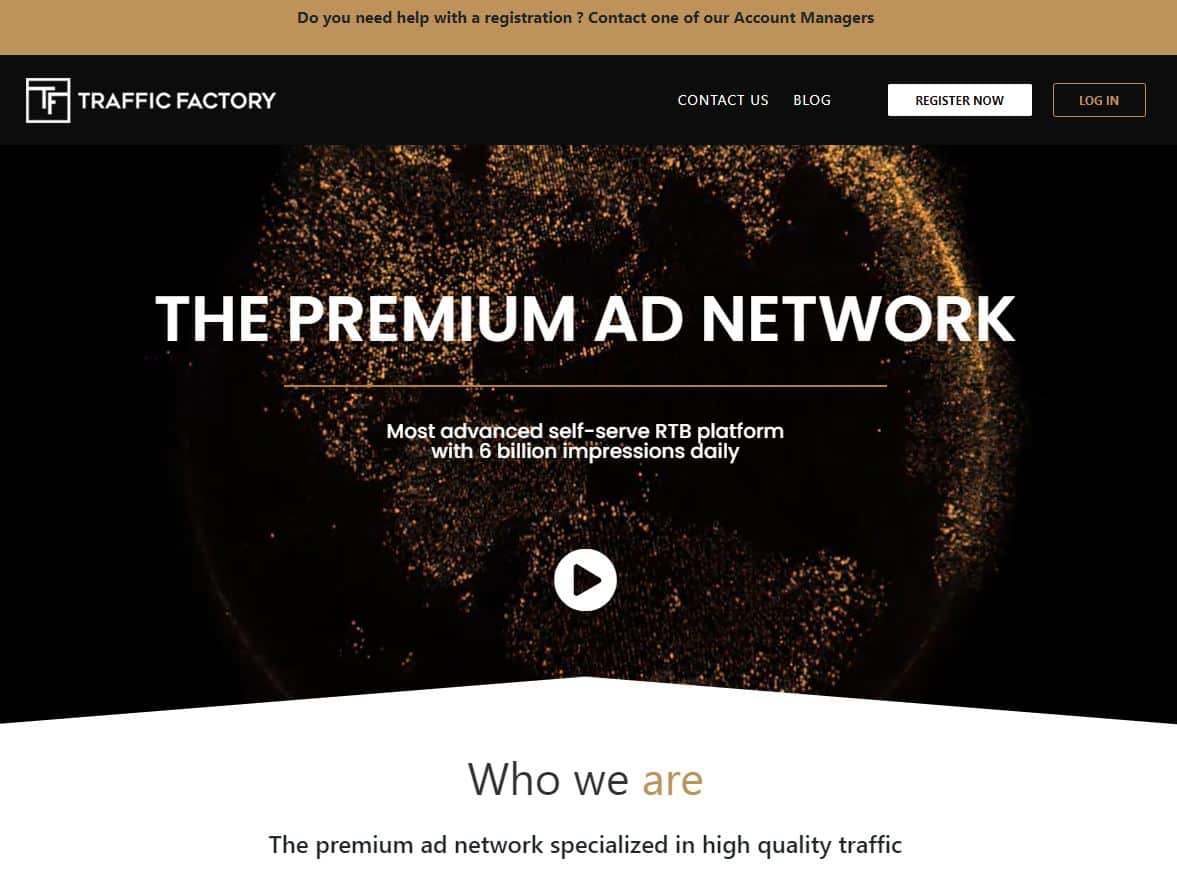 TrafficStars is perfect for individual publishers. With the best ad formats available (banners, native, video pre-roll, video IM slider, push, popunder, full-page interstitial), the network features more than 5000 possible ad spots. 
Get ready to work with high quality traffic worldwide, especially in the tier one geos. And if you ever wonder which traffic sources to bid on, TrafficStars's account managers will help to pick the segments that are more profitable for your ad and your site based on bid estimates. That's top-notch service!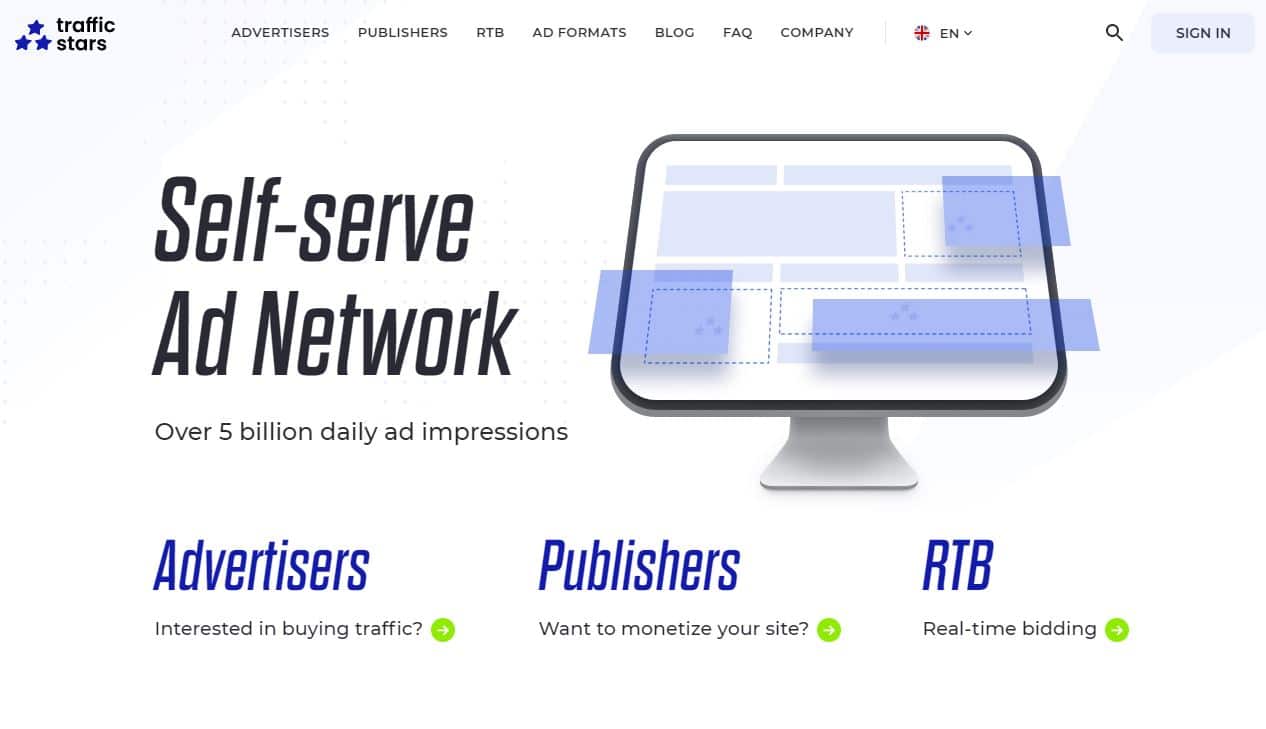 ExoClick is known as a top independent ad network, which makes it great for beginners. Its platform is easy to use and includes the simplest tracking tools for your campaigns. You'll be able to create ads in formats such as push notifications, in-stream videos, and full-page interstitials. 
ExoClick's inventory includes CPM, CPC, and Smart CPM ads. With its important traffic sources–including from the member zone and mailing–its targeting options are plenty. If you just got into the affiliate marketing game and you need some help, their account managers will walk you through the adult network jungle.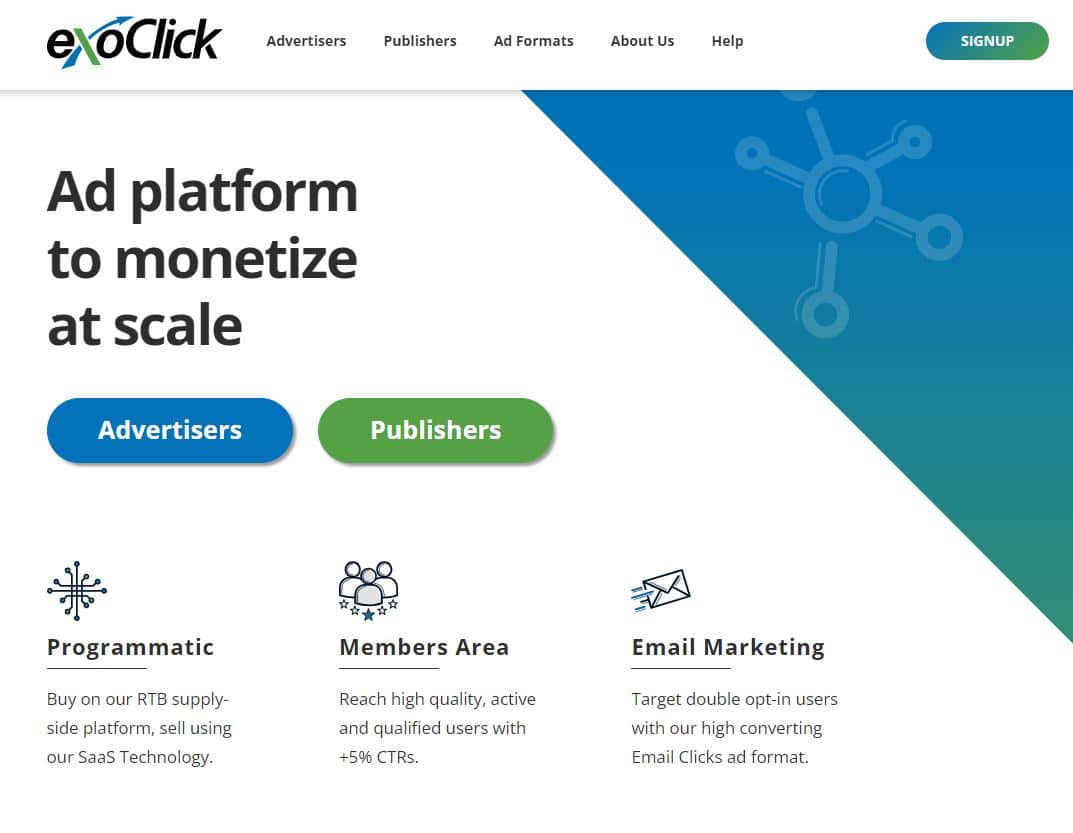 ClickAdu is the perfect network for SMB's. With most ad formats available, it certainly doesn't go unnoticed: its push notifications can be combined with any other ad format. Use instant text messaging ads, one of its most popular formats to get conversions from young mobile users in seconds. 
More than 3000 publishers are part of the ClickAdu network earning daily with CPM offers. Find out the average eCPM rate per geo and ad type on their website to determine which options are best for you.
Microsoft Ads (formerly known as Bing Ads) is the network you want for your desktop traffic. Like SEA with Google, your ads will dominate the SERPs and bring you more income with each click. 
SEA has been and still is one of the top high-converting strategies used to maximize ROI, especially when you have little time to design creatives and prelanders. So if PPC is an offer type you love to work with, you'll enjoy Microsoft Ads simplicity and rapidity to drive new traffic to your website. 
Access your campaign's data easily on your Microsoft Ads dashboard and optimize your audience targeting by associating it with an ad group or a campaign. Keep track of all your active campaigns with custom reports and URL tracking. 
And if you need a hand along the way, the Microsoft Team is one call, one message, or one tweet away!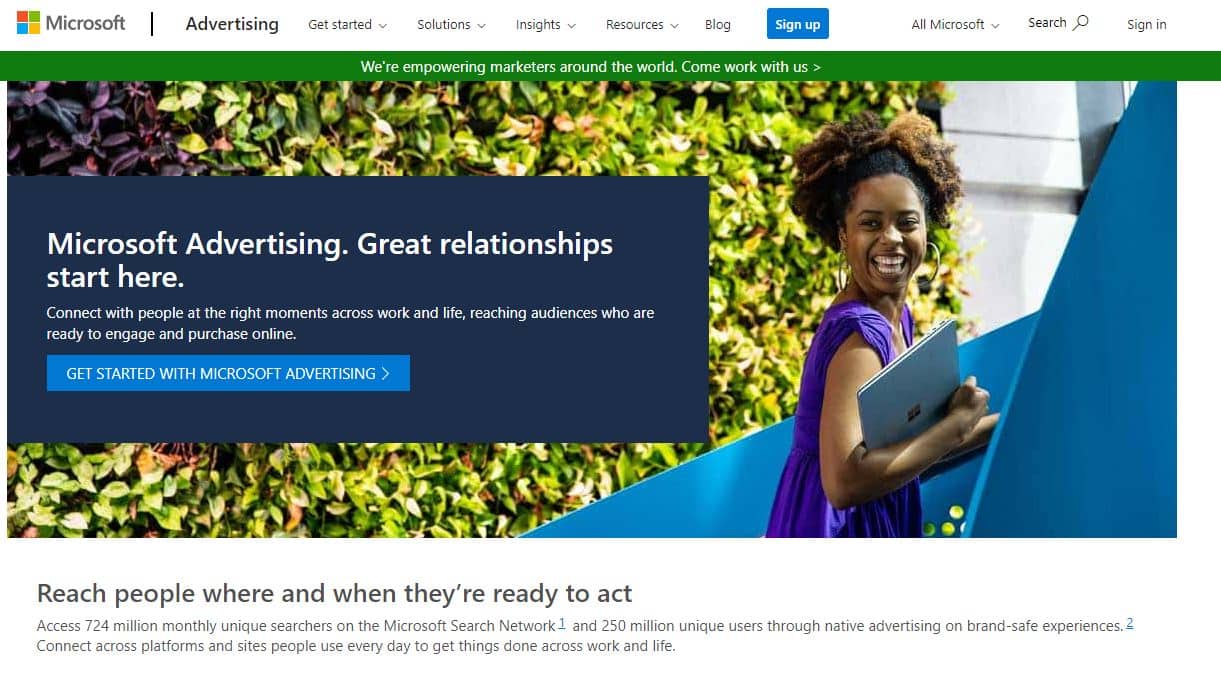 This UK-based ad network is making huge strides in the digital marketing world, offering ads in verticals such as gaming, sweepstakes, dating, cam, and more. Discover CPM and CPC offers to convert your traffic with additional tools such as an anti adblock solution, real-time optimization, and bot traffic rejection.
HilltopAds is one of the best ad networks because it makes sure every affiliate gets paid as soon as possible in as many ways as possible. The minimum amount for monthly payouts is $50, and there are more payment options than on any other network. Get paid in dollars or in Bitcoin with no transaction fees on platforms such as Webmoney, ePayService, and Paxum.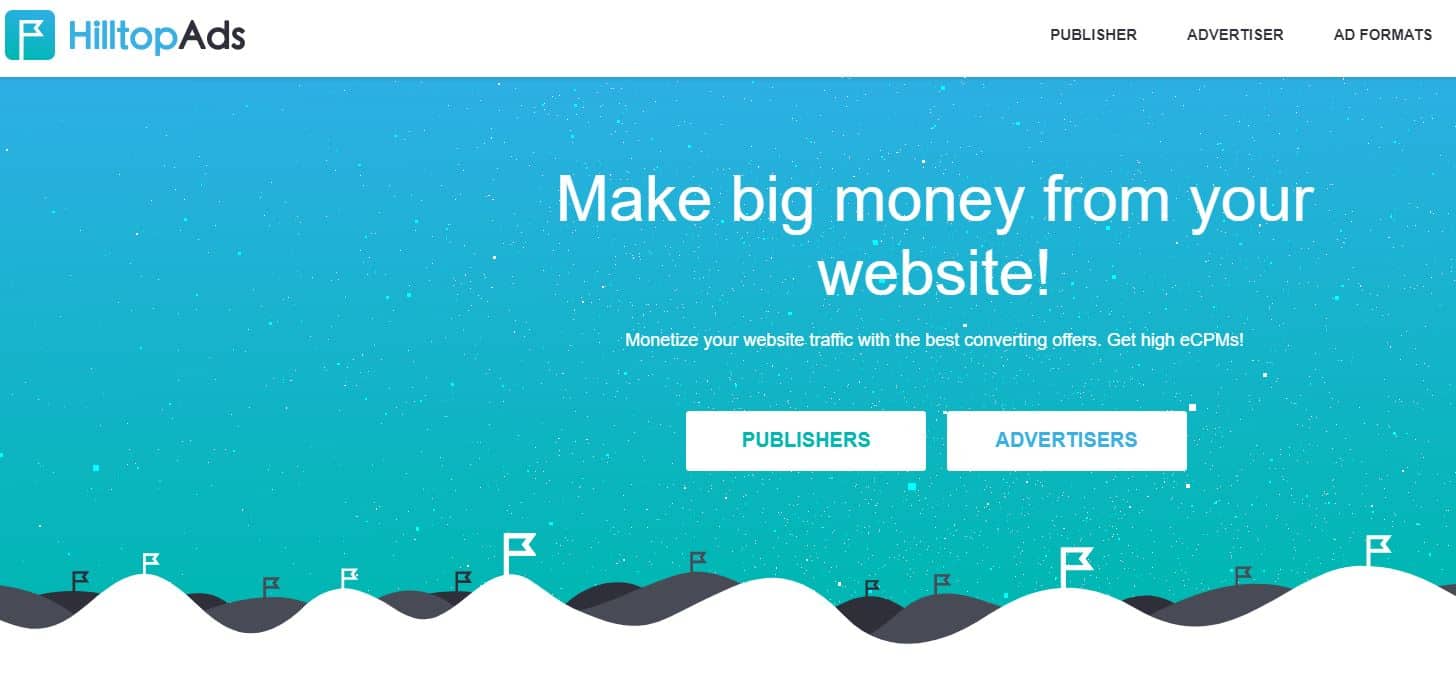 Known for its unique quality dating traffic, Zeropark is ahead of the game when it comes to traffic options. Start unique campaigns with push notifications, in-page notifications, in-app notifications, and pop ads for instance. Its traffic calculator tool works for your wallet, allowing you to find out how much a CBC or CPV bid would cost. 
Plus, you won't have to waste any time getting familiar with Zeropark's interface because it was designed for busy affiliates who would rather skip the tutorial. From the creators of Voluum, Zeropark can be integrated seamlessly into your CPA network's dashboard at no additional cost, making it the top choice for media buyers.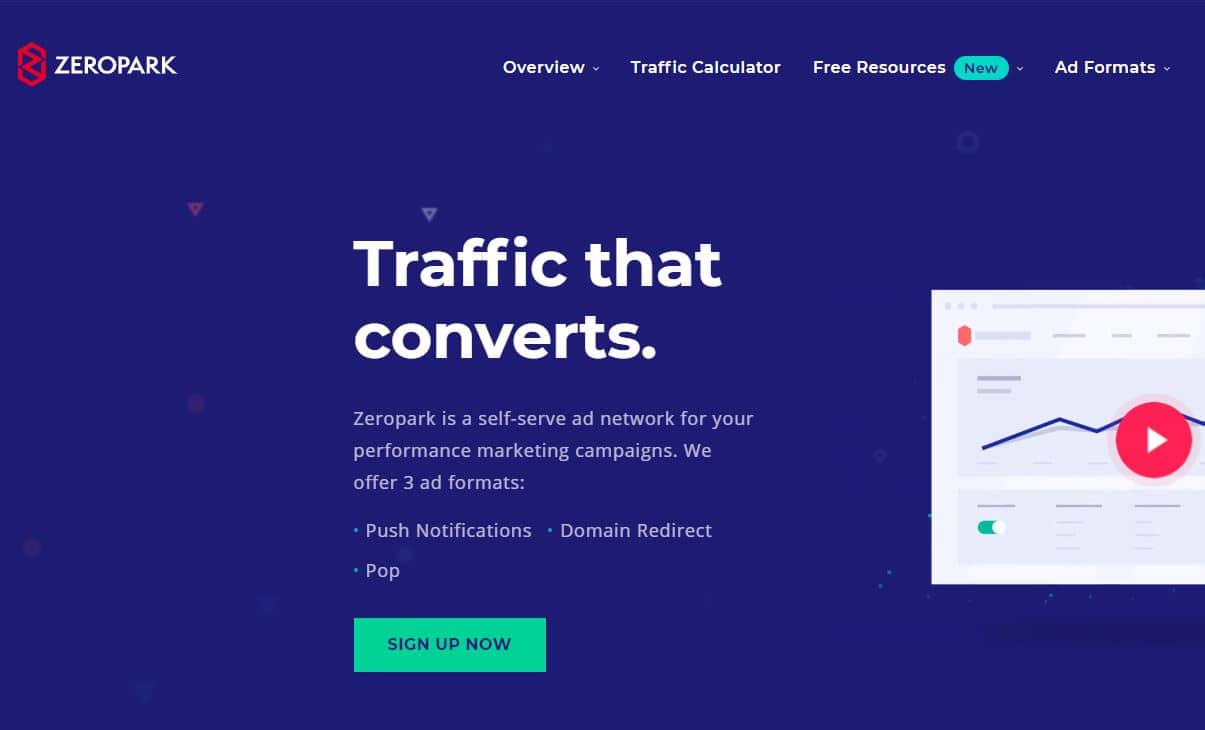 Adnium is growing in popularity as an adult network in 2022. It has the most cutting-edge dashboard, featuring analytic tools and targeting options that will become indispensable for your adult and dating campaigns such as frequency capping and retargeting. 
Convert CPM offers with banners, videos, and popunders both on desktop or mobile. Plus, on top of your commissions, benefit from a 5% referral program, and awesome customer support via email or Skype for all your questions.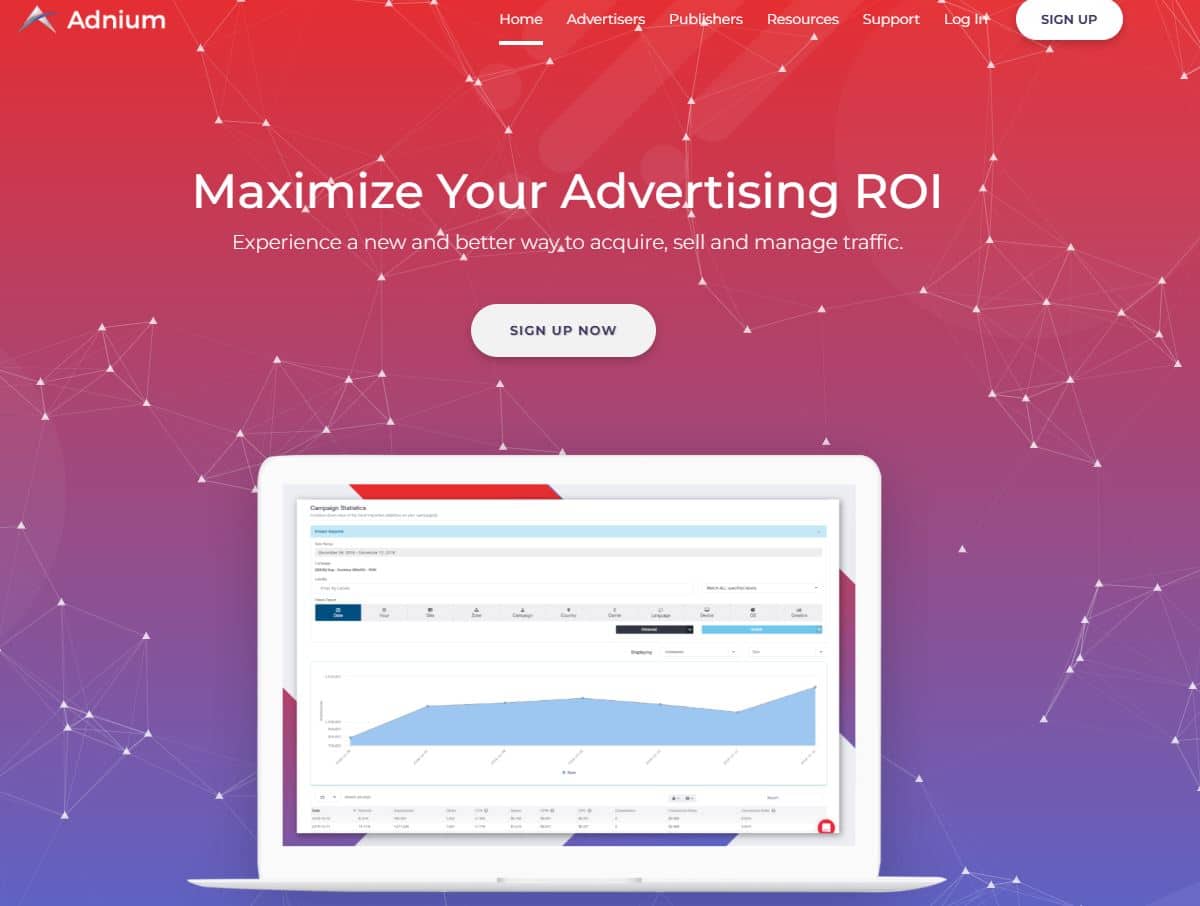 AdSterra is the network that makes your ROI goals its top priority. With its campaign optimization settings, you'll target a better audience and improve your click rate. Choose between diverse traffic sources, including mainstream ones for your various campaigns.
Get on top of your stats with AdSterra's tracking options. The interface can be fully integrated with tracking tools such as HasOffers, Tune, and Voluum. Talking about getting these CTRs through the roof!
Plus, after the trying phase, depending on the quality ads, you can qualify for CPA ads: CPA ads have a  lower risk rate because you'll get free traffic–yes free! Sounds like a potentially great ROI!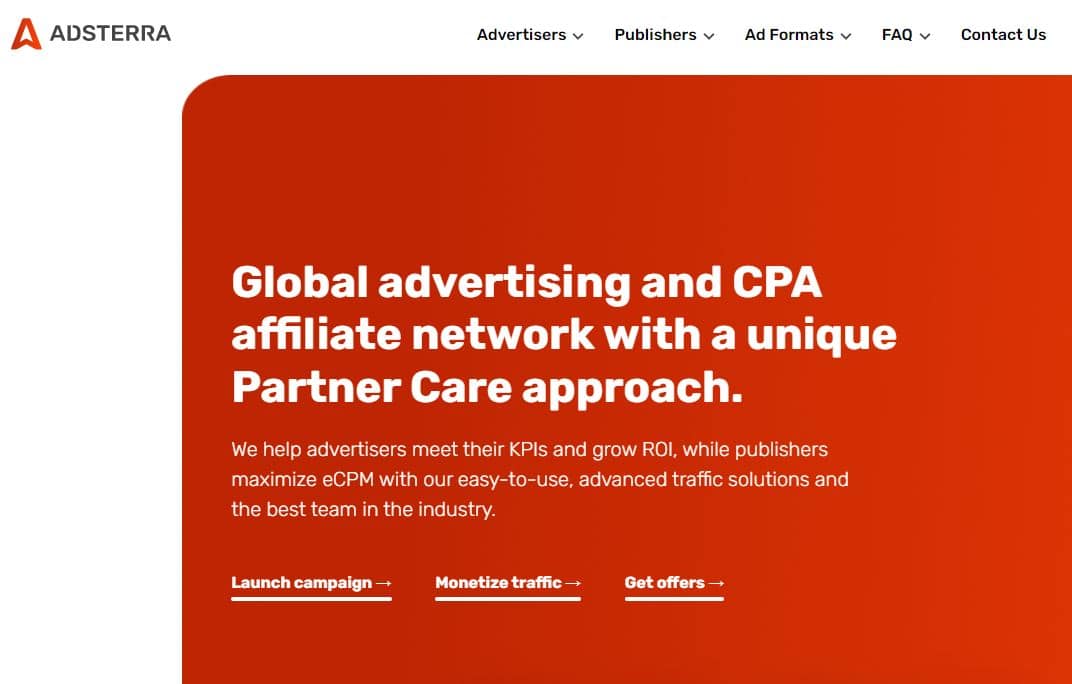 Traffic Shop is a great network for beginning publishers. With some of the best CPM rates and a user-friendly interface, become familiar with real-time reports on your active campaigns. Though you can set the bid amount for traffic yourself, you can select your position and let the interface do the rest.
TrafficShop may not have huge traffic volumes like other networks, but it has tons of campaign optimization settings, including ad formats and targeting options. Overalls, it has everything you need to create amazing campaigns!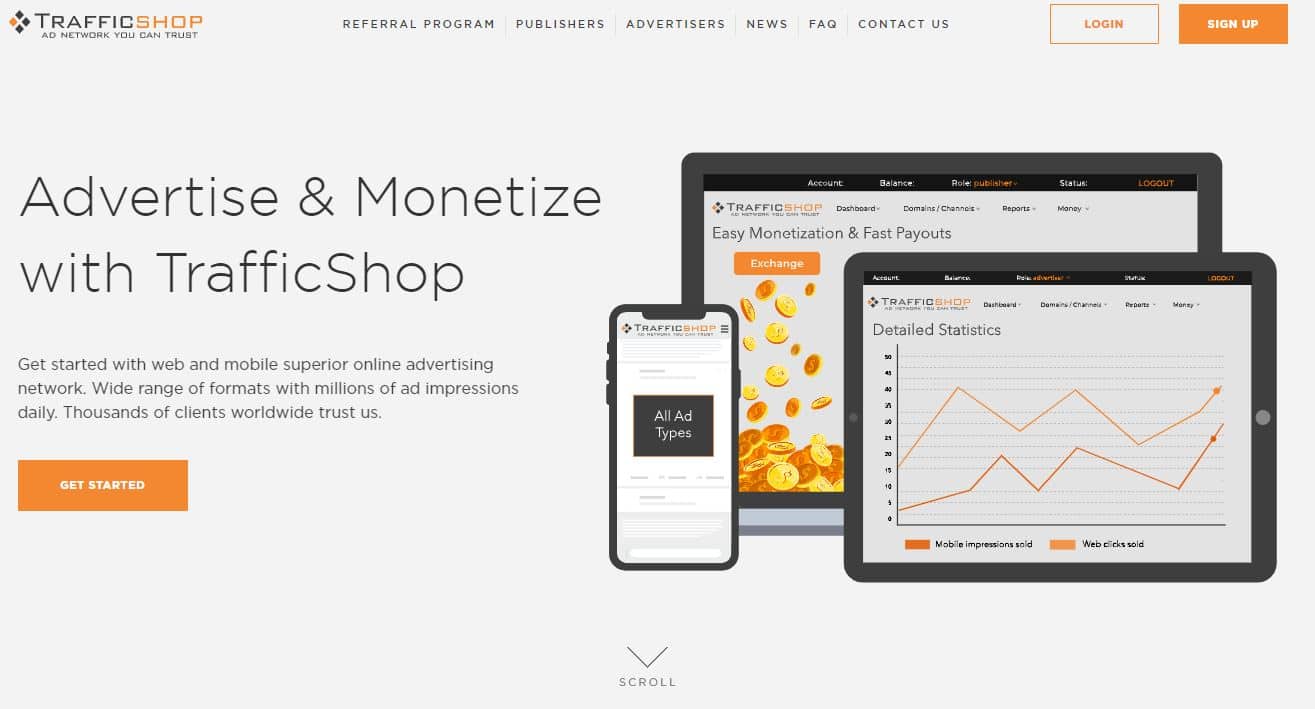 Where will you get your traffic from? Which adult network meets all the criteria on your list: types of advertisers, ads, minimum payout, mobile or desktop ad, customer support? Maybe reading a review on a forum or on social media might help!
But if you're still scratching your head, no worries! Get in touch with an account manager today, and we will help you find the best adult network for your site.