Recently, we've gone to great lengths to inform you about the Google Chrome ad blocker update which goes live tomorrow (February 15, 2018).
The new set of rules are meant to deliver a better user experience — something that has taken a backseat for too long.
It's a wake-up call for online marketers. Instead of chasing precious clicks at any cost, Google invites affiliates and marketers to take a good hard look at their campaigns. Gone are the days of widespread misleading content and abusive experiences — at least with Chrome's newest build.
For your ads to still appear in the world's most-used browser with the greatest market share, understanding what Google Compliant Ads are is a priority.
Are you compliant? Well, let's see!
The DOs and DON'Ts of Google Compliant Ads
These simple tips will ensure you deliver Google Compliant Ads to your traffic.
Of course, using the Better Ads Standards website as a starting point helps a lot to determine what to aim for — and what should be avoided at all costs.
DOs
Prioritize a great user experience

Keep it simple

Present readable text

Have a clear CTA

Match your creative to the product you're advertising
In our VLOG, we've narrowed it down to four core principles: simplicity, truthfulness, accuracy and clarity.
DON'Ts
Simulate false behavior (ex: tap to play - but it's not a game)

Add fake controls/buttons (ex: menu that doesn't actually work)

Create fake profiles

Have blinking/flashing elements
But really, having Google Compliant Ads can be resumed to using common sense. Put yourself into the shoes of your visitors. Don't be blinded by your marketing efforts: always think about ways to give value to your traffic. This is how you stand out.
Google Compliant Ads: What Won't Work
Now that you have a better understanding of what Google Compliant Ads refer to, it's time for some real examples of what will no longer be tolerated...
Let's take a look at this banner ad: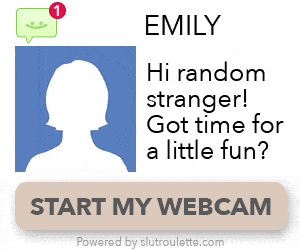 Do you spot the problems?
Let's review:
The call-to-action (CTA) is shown via a blinking button: that's a big no-no!

The notification isn't real

The required action doesn't open the webcam

The name & profile are fake
All major strikes against an ad that would be considered misleading under Chrome's new ad blocker.
Another ad: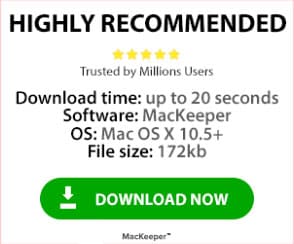 There's one big problem here: upon clicking, the user doesn't receive any download at all; instead, he or she is sent to a landing page!
One last example: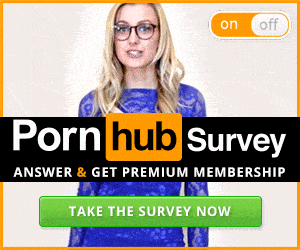 This one is a little bit more subtle, yet still doesn't comply with Google's new ad rules.
Since the on/off controls are simply there as clickbait (i.e. not a real function), it's misleading to the user. The ad would be flagged by Chrome's ad blocker.
Google Compliant Ads: Working Example
Thankfully, we've been hard at work on updating our ads to be compliant with Google's upcoming change.
Take for instance this gif: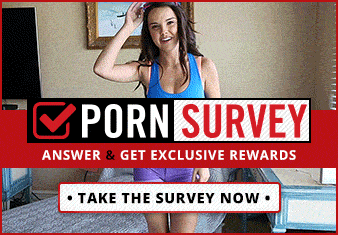 Here's why it works:
The CTA is clear

Upon clicking, the user is linked to the actual survey
We didn't try to mislead the user into false promises...
Dealing with the Loss of Pop Unders
One big question mark many affiliates have over Google Compliant Ads is how they'll recoup any potential loss of revenue from the lack of pop unders.
Unfortunately, Chrome's ad blocker will block pop unders altogether.
On the flip side, there's 2 ways to circumvent this problem for affiliates.
The first — and most promising one — is to use video pre-roll ads.
If you've been on YouTube, you know exactly what they are: short (15-30 seconds) videos that start automatically before the main content. (P.S., expect to see pre-roll tools in the near future at CrakRevenue!)
Secondly, you can also count on a promising tech that's been around for a while: Native Ads.
One big advantage they have over other ad formats is how they blend in with the website's content. As such, Native Ads are not considered intrusive. Quite the contrary!
Native Ads are also much more visually engaging than traditional display ads. In fact, consumers looked at Native Ads 52% more frequently than display ads.
Still unsure just how popular they are? Take a look at this 2017 Native Advertising Technology Landscape infographic — it's a doozy! (Click image to view full size)
Google Compliant Ads: Putting Things in Perspective
There's no doubt that Google's native ad blocker has already triggered changes out of advertisers and publishers — and it will continue.
Disappearing ad revenues are no joke. The last thing you'd ever want is to end up blacklisted. However, we'd like to use this opportunity to really put things in perspective for a second.
According to a recent study by none other than Google, roughly 1% of publishers aren't compliant with third-party ad blocking standards.
Since June 2017, the Internet giant reviewed over 100,000 websites in North America and Europe. What was the goal behind such a colossal task, you ask? To make sure websites were compliant with third-party advertising standards, of course! Here's what Google found out:
.5% websites were at the "warning" level, facing a potential block

.9% websites were at the "failing" level, facing a block
Many websites (37%) already made changes once they were found to be in violation of the new ad policies … far from the initial shock advertisers and publishers faced last year when Google first announced its native Chrome ad blocker.
Wrapping Things Up
That's already it for Google Compliant Ads.
We hope you have a better idea of what they are and how to create proper ads that won't be flagged now.
2018 is shaping up to be a real opportunity to get creative and test the 2 compliant ad formats we've mentioned: pre-rolls and Native Ads.
By delivering high quality content and compliant ad formats, publishers will also boost the quality of their traffic. You know what they say: you reap what you sow!
By working with CrakRevenue, you have access to thousands of creatives that are compliant with Google's new set of rules. That's a huge chunk of your job done right there!
Our goal is for you to concentrate on generating leads & sales — not being stuck with your advertising tools.
How do you feel about Google's version of "Compliant" Ads? Let us know in the comments section below!