Top 6 Common Mistakes to Avoid with Your Adult Affiliate Site  
A willingness to put in the research on how to succeed is one of the best things you can do as an adult affiliate marketer. Keep these 6 tips in mind as you continue to grow your site.
There's no denying it– there's good money to be made in the affiliate marketing industry. According to ZipRecruiter, people working within this industry make, on average, $154,000 annually in the U.S.
Those types of salaries are no joke. Now, if you're in adult affiliate marketing, the good news is there are plenty of opportunities for you in the adult niche if you do it right.
I want to jump right into this and talk about some of the biggest mistakes people make with their adult affiliate websites so that you can avoid them.
 1) Choosing the Wrong Niche
Choosing a niche is one of the biggest factors in your affiliate marketing success. One of the biggest mistakes I see affiliates make is choosing a niche that is way too broad.
For example, you may think "dating" is a specific niche, when in fact it is an umbrella for many sub-niches. Within the dating niche, you may find websites dedicated to dating after divorce, casual hookups, LGBTQ dating, open relationships, sugar babies, BDSM dating, and that's just the tip of the iceberg.
The point is, there is way too much included under the umbrella of "dating" for it to be a proper niche. Ideally, you choose one of the sub-niches within a large, profitable niche.
Why does finding a smaller niche matter so much? The answer lies with topical authority. Topical authority is quickly becoming one of the most important ranking factors when it comes to Google SEO.
Here's a quick definition of topical authority:
Topical authority refers to a site that is dedicated to a very specific niche and has a substantial amount of content related to that niche.
In other words, you need to choose a niche that is dedicated to a distinct topic. If you do this, you will be rewarded by the Google algorithm.
Of course, there is a little more to it than just choosing the right niche. You also need to write a good amount of in-depth content to support your site. I'll go over how to create great content later on in this article.
So, what does topical authority actually look like? Let's talk about some examples. Sticking with the "dating" niche, there are several directions you can take it. For example, a site dedicated to "dating over 50" or "Latin dating" takes the very broad, but profitable dating niche and narrows it down into something unique.    
Now, in order to really stand out, you'll need to do one thing well: keep your content within your micro-niche. So, if you've chosen "dating over 50" then every article that you post on your blog needs to be dedicated to this topic. This is what gains you topical authority.
Finding a niche step by step
If you're curious about finding a specific niche or micro adult niche for your own site, here's how you can find a niche:
     

Look at how much traffic there is for each niche.

     

Look to see how competitive the niche is and how viable it really is.

     

Once you find a niche, ask yourself if you can narrow it down even further.

     

Check to see if there are any gaps in the market or new opportunities.

     

Start creating a substantial amount of content that relates to your chosen sub-niche.

     

Once your site gains topical authority, you can begin slowly increasing the topics you address.
Micro-niche sites are an excellent way to build topical authority. Google wants to provide search results that appear to provide the most expertise on a given topic.
The lesson here is to pay close attention to topical authority and pick a solid micro-niche and expand from there. You can start a few sites dedicated to different micro niches instead of starting a single site that covers a broad range of topics.
2) Neglecting SEO
When it comes to adult marketing your options are limited because most platforms will not allow you to advertise. That just means you need to get creative. One of the most common ways to get massive amounts of quality traffic is through Google SEO.
Organic traffic is going to be your best friend as an adult affiliate marketer. Sure, most platforms may have restrictions when it comes to adult sites, but that doesn't mean hordes of people aren't searching for the content.
What does that mean for you? Well, if you can harness the power of SEO, you can direct a portion of this traffic to your site. You can use all-in-one SEO tools like Ahrefs.com and SEranking.com to do keyword research, website audits, competitive research, and more.
Okay, we all agree SEO is great but how do you go about using it for your site?
Let's go over some key ranking factors you should consider in order to optimize your site:
     

Keywords:

Keywords are the words that highlight what your content is about. Users search for content with specific keywords and phrases. You want those words to appear in your content so that Google suggests it to the right audience.
Keywords research should tell you the search traffic of each keyword and other important analytics.
Keep an excel sheet of all the keywords you want to use before you start your site.
     

User Intent: In order to do keyword research and create relevant content, it is critical that you understand user intent. User intent, also known as search intent, is the stated goal of a person using a search engine.
For example, consider the following: a person may search for "how to hook up" and "find a hookup." These two searches seem relatively similar, but they both have very different SERP results.
So, if you understand this, you can begin crafting content that addresses the user intent, which results in higher Google rankings and more conversions.
     

Target audience:

All of this really boils down to identifying your target audience. The target audience refers to the people who are most likely to value your content.
These people are the most likely to use your affiliate links and make purchases. In order to find your target audience, you can use a tool like Google analytics to see audience demographics. Use this information to become more informed about who you're writing for.
When you identify your market, you can promote affiliate offers that cater to them. For example, a younger demographic that uses mobile devices might be more inclined to sign up for Snapsext, where an older desktop audience might be better suited for cam offers. Of course, the keywords you choose will make a big difference.
Lastly, I just want to go over a concept that covers the general concepts of SEO. This concept is referred to as EAT and it stands for expertise, authoritativeness, and trustworthiness. Much of this is what we talked about with topical authority.
You need to establish authority by choosing a small niche and becoming the leading voice on that topic. This not only gives you authority, but it infers expertise as well.
When it comes to trustworthiness, it's important that you link to other authoritative sites and gain backlinks from authoritative sites. And keep in mind, just because you're writing adult content, doesn't mean you shouldn't back up claims with facts.
3) Unrealistic Income Expectations
Let's be honest, most people who get into adult marketing are in it for the money. But just because the money in the adult niche is good, it doesn't mean that you will get rich fast. This also means that the adult niche is extremely competitive.
Don't get me wrong, the adult niche will always be very profitable, and there is plenty of room for new affiliates to come in and find new ways to generate revenue.
If you want to make money in adult affiliate marketing, you need to focus on providing quality content and building a strong brand.
This is the best way to create a long-term strategy that will make you passive income for years. It is my belief that quality content is one of the most powerful ways to gain that target audience.
I've included a section later in this article that goes into depth on how to make great content. As for strategy, let's talk about what you can do to see some real growth in your site.
Now, this is by no means comprehensive, but I want to give you a few quick tips to get you started in the right direction.
Here's how to build a long-term content marketing strategy for your adult affiliate site:
     

Do a content audit:

In order to really improve your site, you need to look at the content you currently have available. There are

plenty of tools

that can help you perform a site audit. This will essentially reveal to you what is working and what is holding you back. Identify the gaps in your content and improve upon them.

     

Identify your target audience:

Again, this is one of the smartest things you can do. Remember, you can't create the correct content without knowing who you're creating content for.

     

Define your brand:

Reflect on what your site is all about. Use this to guide the type of content you make and the tone you choose to write in.

     

Set your goals

: Some examples would be monthly revenue goals, building your email list, increasing traffic, etc. It's helpful to include specific numbers you'd like to hit with each goal.

     

Build a content schedule:

Consistent content is key to successful content marketing. Make a schedule that outlines weekly deadlines for your content.

     

Keep it relevant:

Make sure to regularly look at analytics for your site. You should be updating your strategy on a continual basis as your site grows.
4)Promoting Too Many Products
More advertisements do NOT mean more income. Sacrificing user experience will create diminishing results and only cause people to get frustrated with your site.
Look, we've all been there. Websites that are so loaded with ads you can't even navigate the site. Worse yet, you can't click the back button or install the malware.
You don't enjoy sites like this so why would your audience?
Again, rather than loading your site with ads, focus your energy on mastering SEO and gaining organic traffic. At the end of the day, an audience who visits your site on their own accord is much more likely to use your affiliate link.
You should also apply this lesson to your affiliate products. This leads back to defining your niche. If you have a properly defined niche, you should be choosing products that relate to this niche.
Think about it, if the audience who visits your site is interested in this niche don't you think they'd be interested in products relating to this niche?
Lastly, avoid choosing products that you don't understand. Ideally, you're creating content about these products so you should know the ins and outs of them.
This also comes down to trustworthiness. If you promote a product that you don't actually know about, you may end up promoting something that doesn't align with your brand. This won't bode well for your credibility.
5)Assuming that you have learned everything
When it comes to affiliate marketing you need to have your eyes on the road. Everyone gets their time under the sun, and on the other side of the coin, nobody is constantly killing it. This is what keeps things interesting.
It's really easy to feel like you have everything figured out when you're making money. That is until you get hit with an algorithm update and your income drops by 85% overnight. Or you get sued for using someone's content without permission.
These are very real scenarios and they happen all the time. I myself have been on the wrong side of an algorithm update multiple times. As I write this article, I am suffering from a Google update that didn't go my way, so it's time to figure out what went wrong.
To counteract these unfortunate scenarios, you will have to be vigilant about research. Staying relevant is not only imperative to ranking on a search, but it's also the best way to make conversions.
Here are three forms of research that you should be doing consistently:
     

Research the Google algorithm:

Remember when I said you should be learning to master SEO? Well, the truth of the matter is this – Google SEO is not written in stone. While there are tried and true methods for ranking higher, the top-ranking factors are in flux, constantly changing at the drop of a hat.
The best way to stay on top of these changes is to read about Google Algorithm updates as they occur. Check out articles written by up and coming ranking factors. As an affiliate marketer, staying on top of SEO is a lifestyle, not a short-term goal. Searchengineland.com is a great research source for SEO news and updates.
     

Research the competition:

Staying on top of the competition is something that should not be overlooked. It's up to you to see the type of content your competition is posting, who they're targeting, and what they're ranking for. All of this information can help you better optimize your own site.

     

Research the legal requirements

: I mentioned lawsuits for a reason. As an affiliate marketer and blogger, you should be aware of a couple of things.
First, you absolutely must include an affiliate link disclaimer whenever you use a link in your content. Failing to do so can actually result in a fine.
The other thing to be aware of is the images you share. The best thing to do is to use an image library such as Adobe Stock or Getty Images. Getty Images has an entire category of adult images that you can use. Never use images from other websites that you don't have rights to, this is an easy way to get sued.
6)Writing Sub-par Content
Lastly, I want to talk about one of the biggest mistakes I see with adult sites. All too often, I see adult sites posting content that is poorly thought out, way too short, and full of grammatical errors.
Now, if you're guilty of any of these offenses, don't be too hard on yourself– it's so commonplace that it's easy to think it's okay to do. Here's the thing– quality content is going to do better on Google, so it's really in your favor to put in some effort on this front.
This is especially true if you're counting on SEO to bring in the traffic. So, let's talk a little bit about the basics of content marketing and creating excellent content.
Here's a quick definition:
Content marketing is defined as the creation of content with the goal of attracting the target audience in order to gain quality leads and make conversions.
Even if you didn't know this definition, chances are you're already engaging in content marketing with your site.
Content marketing is a smart way to go for any affiliate marketer, but especially for adult sites. That's because you may be restricted from more traditional forms of marketing such as paid ads.
Now, there's more to content marketing than just pumping out articles, so I'll go over the basics.
Follow these tips in order to create quality content:
     

Make in-depth content:

You may have heard this term floating around. In-depth content refers to content that goes deep into the subject of the article. This concept goes hand-in-hand with topical authority for hitting the Google sweet spot.
Let's look at an example. Let's say I want to write about the "best hookup sites."
A lot of times what you'll find is an article that quickly lists some sites and includes some general information about each one. Or maybe you find a super long article, but it's full of fluff rather than information about the website.
What you want to do is really dive into each aspect of the hookup sites. What are the common uses of each site? What is the general price range? Who is it best suited for?
Remember, you want to keep user intent at the forefront. Address every question the target audience may have.
Keep in mind, that long content does not equal in-depth content. I've read plenty of articles that include pointless filler in order to reach a word count.
     

Create long-form content:

Long-form content is typically content that is upwards of 2,000 words, however, the standard is shifting closer to 3,000 words as a starting point.
It's not uncommon to find articles in the range of 6,000-10,000 words as people begin to make more in-depth tutorials and reviews. T
here is a lot of data to suggest that long-form content is one of the most important ranking factors, but keep in mind, it still needs to be in-depth.
HubSpot provides a great example of the power of long-form content. According to their study, articles with 2250-2500 words get the most traffic compared to shorter articles. They also get the most social media shares and backlinks.
Source: Hubspot
     

Stick to your niche:

I've already talked about this but it bears repeating. Part of creating good content is sticking to your niche.
This is especially true when you're putting in all this time and effort to create in-depth content. Don't waste your time creating content that doesn't serve your site.
A good way to make sure your content is within your niche is by breaking down your site even further into categories.
For example, if you're in the kink and fetish sub-niche, you can break it down into BDSM Hookups, kink guides and casual encounters, fetish how to's. That's just one example, but whatever you choose, make sure every article fits into a category.
This is called topic clustering and it works best when you create a pillar page for each category.
     

Use a grammar tool:

For some of us, grammar is a huge challenge. Don't let that deter you. There are tons of free tools out there that can give you a helping hand in grammar and spelling.
I personally recommend Grammarly as a helpful, free tool. It reveals grammar and spelling errors as you go. It also provides helpful suggestions for setting the correct tone for your articles.
Final Thoughts
If you've made it this far, you're off to a great start. A willingness to put in the research on how to succeed is one of the best things you can do as an adult affiliate marketer. Keep these tips in mind as you continue to grow your site.
Focus on creating quality, in-depth content, and make sure to accurately identify your audience. Follow your marketing strategy and strive to stay up to date and you should begin seeing growth in no time.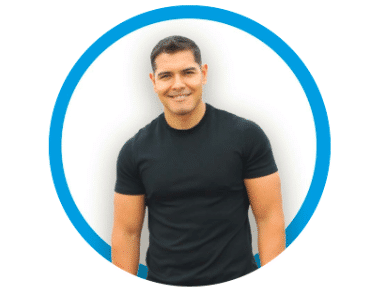 About the Author. 
Jon is the founder of jontorres.com, a blog dedicated to teaching others how to make passive income through affiliate marketing and SEO. In his Blog, Jon Torres writes about web-based entrepreneurship, business, and digital marketing.