Here at CrakRevenue, one of our core values is ambition.
To achieve that, we rely on skillful affiliates like you. We can also count on a team comprised of experts in their fields. Without skilled employees, we'd be left with a stalled machine — unable to move forward.
Although you already had the chance to get an overview of our support team, what we've cooked up for you today is entirely different. We wanted to give a voice to other people whose job it is to make yours go as smoothly as possible.
We believe a key competitive factor that help us stay ahead of the pack in the affiliate industry is our personalized approach. Whales are carnivores in need of a constant stream of food. But without an ecosystem in place, everything would fall apart.
Let's take a look at some brilliant minds that make it all possible in the first place.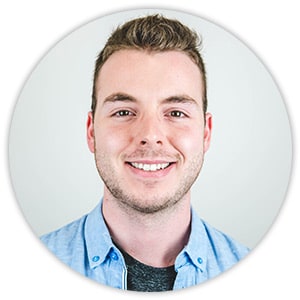 Name
Vincent
Job
Data Analyst
What do you do on a daily basis?
Let's start with a short definition of Business Intelligence: we use data to help decision makers make the smartest choices possible considering internal and external data from various systems. The hardest part comes when you try to have all this data in a self-service for everyone inside the company. My job is to prioritize the requests from all the internal departments, gather the needs and ensure the BI development team delivers items with the most value.
What keeps you going?
What gets me out of bed every morning is the exciting yet steep challenge we face every day in an ever-changing technological landscape. We literally swim in data and I freaking love data. Combine experience with data and you get a super whale making the best decisions based on facts — and facts don't lie.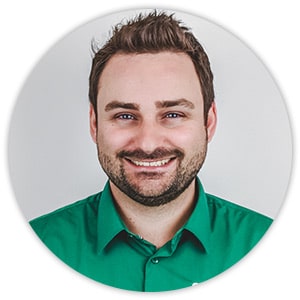 Name
Sébastien
Job
Traffic Acquisition Director
What do you do on a daily basis?
My job is to develop new business partnerships & manage large advertising campaigns for CrakRevenue. I'm also in charge of the media buy team. I coach, I set objectives, I create strategies & I help my team achieve their goals.
What keeps you going?
I've been working with CrakRevenue for 5+ years now. What keeps me motivated are the many challenges we face, the creation process, innovation, my awesome colleagues & the fact that we always find a way to stay on top. I'm also proud of the great relationships that we've built with our partners & the friends I made on this breathtaking journey!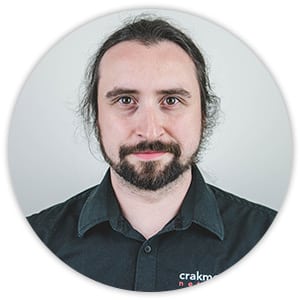 Name
Lucas
Job
Web Integrator
What do you do on a daily basis?
I build sites, widgets, scripts and APIs to be used by either our affiliates and/or our staff. Whatever I do, I try my best to make it as user-friendly and clean as possible. I've been here a while so there are very few projects I haven't touched at one point. There's a lot of coding involved but also planning, analysis and creativity. The solutions are not always obvious and you often have to think outside the box to move forward.
What keeps you going?
Free snacks… Oh and nice co-workers and cool projects too. It's fun to work on projects that challenge you. It's even better to do it with people you get along with. We're cooking up something big that will rock the world. It's awesome to be a part of that. I can't wait to see the final product!
Name
Vincent
Job
Account Manager
What do you do on a daily basis?
I am part of the Customer Experience Team;  I'm in charge of all the onboarding and ''welcoming'' when it comes to new affiliates. I also make sure that our affiliates have the best experience possible with our platform and have all the resources they need to get started the right way. I am often one of the first interactions an affiliate will have with our company. Working in close collaboration with our Support Team, I work alongside and coach our new affiliates to help them reach new heights. I make sure to constantly optimize our onboarding emails and notifications in order to deliver the most relevant information possible to all our new and existing users.
What keeps you going?
Working for a constantly growing company is something that I find really challenging and motivating. I really enjoy talking to new affiliates on a daily basis. Helping new affiliates get started and optimize their traffic is one of the most rewarding aspects of my job, especially when they manage to significantly improve their performance and have success with our network. Talking to new individuals everyday really helps finding new business opportunities. Each day is different, and that makes things very interesting, not to mention that our team is awesome!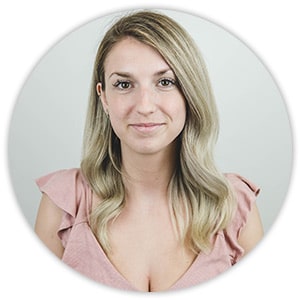 Name 
Loriane
Job
Media Buyer
What do you do on a daily basis?
I set up and optimize campaigns (banners, landing pages, flows) for maximum return on investment. I'm always on the lookout for new, profitable spots where we will display our ads.
What keeps you going?
When you've been working for some time on various campaigns, it's always fun to see how they evolve, how they progress and become bigger (in terms of revenue and traffic). Our hard work is rewarded with conversions.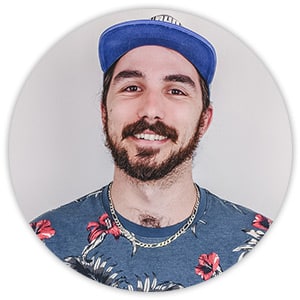 Name
Maxime
Job
Advertiser Manager
What do you do on a daily basis?
As an Advertiser Manager in the VOD/Paysites/Adult Gaming business unit, I'm always on the lookout for new ways to convert traffic and I try to scoop up top offers on the market for our affiliates. I work hard to get the best deals that will be profitable for everyone! I work closely with Affiliate Managers to make sure we always have what our affiliates need; part of my job is also asking our partners to build specific offers/creatives/flows, etc., for our valued affs — and to tweak them to bring more revenue to everyone's pockets! With this comes a good part of analysis, looking at traffic and sales trends (bad and good) to make sure we try to fix what's less profitable and replicate what's working best.
What keeps you going?
It's the people with whom I work, here at CrakRevenue and outside. I'm a team player so building great synergy between the different people I work with is super important! Building a future with partners is one of the things I enjoy most because long-term partnerships bring a lot of amazing opportunities for everyone involved.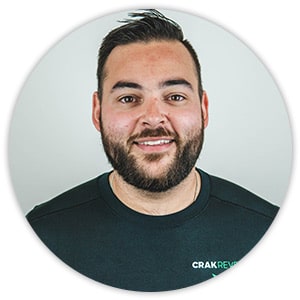 Name 
Maxime
Job
Sales Director
What do you do on a daily basis?
My job at CrakRevenue is to oversee all business related to affiliates: traffic performance, Account Managers, business development, annual promotions, support, etc. My goal is to make sure we provide the best all-around customer experience you can get working with an affiliate network.
What keeps you going?
Since I started as an Account Manager and slowly built my way up to Affiliate Sales Director, I definitely get motivated by affiliates I saw grow over time. Newcomers that became "whales", affiliates that became friends. I also have a personal crush for the platform we developed and I try to get involved as much as possible in its evolution and with the new tools we make available. Finally, the success of my team and indirectly the success of our affiliates is what's getting me through the day.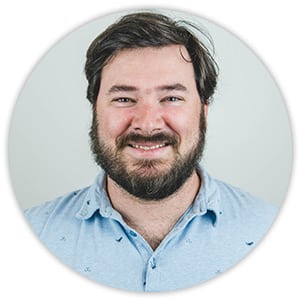 Name
Hubert
Job
CrakRevenue Product Owner
What do you do on a daily basis?
I work with the development team and stakeholders to prioritize and deliver highly valuable upgrades to affiliates that use our platform.
What keeps you going?
When I analyze results stemming from our development efforts and I see how we beat our stated goals, it pushes me to keep going forward.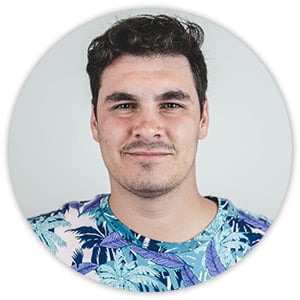 Name
Jérôme
Job
Motion Designer
What do you do on a daily basis?
Essentially, I'm responsible for animated content here at CrakRevenue. I work in close collaboration with the communications department and all business units. I create most of the creatives for various promotions we send to affiliates through the blog or emails.
What keeps you going?
I express my creativity through work on a daily basis. With the help of my coworkers in design, one of my goals is to find new and original concepts within tight deadlines. This creative challenge allows me to always learn new things and maintain close ties with other members of my team.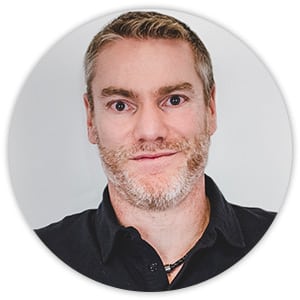 Name
Olivier
Job
VP of Business Development
What do you do on a daily basis?
I oversee the successful implementation of Objectives and Key Results (OKR) within CrakRevenue. An important part of my job is to support senior management when it comes to corporate decisions. I also try and forge new partnerships with businesses all around the world.
What keeps you going?
Seeing how our collective effort translates into tangible results is very inspiring. I love to find ways to overcome challenges and grow as a team. Seeing so many passionate people about the affiliate industry certainly contributes to a very stimulating work environment!