CrakRevenue on the Cover of the Latest XBIZ World Magazine
XBIZ World Magazine did a Company Profile of CPA network CrakRevenue in their March 2017 edition. Read Axel Vézina's interview, Crak's COO, on page 62!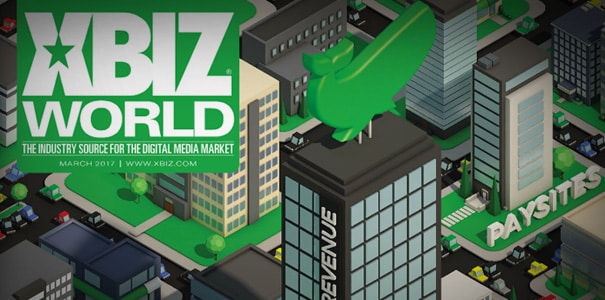 We're on the cover of the March 2017 edition of XBIZ World Magazine!
XBIZ World is the industry's most popular source for timely coverage of the online adult entertainment.The Magazine's mission is to deliver a wide range of informational resources designed to help both new and experienced industry professionals succeed to an international readership base.  
Don't miss out on the interview with Axel Vézina, CrakRevenue's Chief Operating Officer!
CrakRevenue's Company Profile & Axel's interview starts on page 62!
Among other subjects, our COO unveils some company news including some huge improvements we've got in store for you in 2017…