Avoid Buying Backlinks and Rank Higher on SERPs with These 3 Tips
Buying backlinks is common, but is it the best solution to get more organic traffic? Here's why you should avoid the practice and how you can improve your SEO score for free.
You must have heard about link building or link buying. You've probably googled it yourself with the hope of buying backlinks for your site. After all, everybody does it, right? But is it the best way to get good backlinks? And if it isn't, what's the alternative?
Buying backlinks is as common as jaywalking. We all know we shouldn't, but we just can't wait for that light to turn green. It's all fun and games until we get caught. There's a reason why buying backlinks is considered a black hat SEO tactic: it's because search engines can sanction it. Yes, there is a high price to buy backlinks, and it isn't just the cost of the link itself.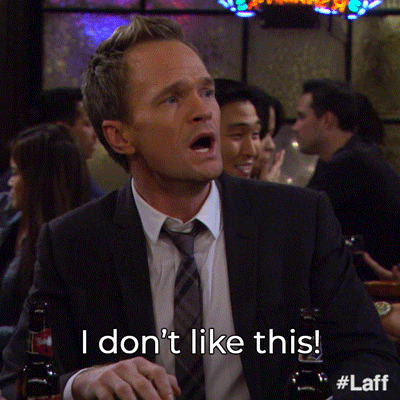 We know how important backlinks are to your site. So before you start online shopping for a link-building site in order to get "quality backlinks", hear us out.
There are better ways to boost your SEO score that involve no purchasing and no sketchy service from a hacker. These ways are safe, cost-effective, and in the long run, so much more rewarding.
So keep reading to find out everything you need to know about getting great quality backlinks for free and building your site's reputation with search engines.
What is a backlink?
Backlinks a.k.a. inbound links are the back doors that lead to your website. They're essentially the links from another website that direct users to content on your site. But why are backlinks so sought after by webmasters? It's because they increase your website's SEO score and make you a more relevant result in organic searches. In a nutshell, the more backlinks you have, the more relevant Google thinks your content is. But as we'll come to see later, it's not necessarily true!
Indeed, not all backlinks are good backlinks. When it comes to other sites pointing to yours, you have to aim for quality over quantity. In other words, your backlinks have to come from reputable sources that are already trusted by search engines.
For example, you're getting references for a job. You want to make sure that the people that refer you have a  legitimate LinkedIn profile. Because that potential employer is definitely going to check them out.
What is a quality backlink? 
First, there's the domain ranking (DR). A domain ranking or domain authority is a score from 0 to 100 that predicts a website's position in the SERPs (search engine results page). You can use tools such as Moz or Ahrefs to calculate any site's DR. The higher the DR, the better the quality of a backlink. For example, backlinks with a high DR score are sold at higher prices by link builders than the ones with lower scores.
Second, besides the DR score, there are a few things that can help you distinguish between high-quality backlinks and low-quality backlinks:
High-quality backlinks:
dofollow links
links from trusted, authoritative websites
links that include your target keyword in the link's anchor text
links with content topically related to your content
links from a domain that has not linked to you in the past
links from recently created domains
links from regularly updated sites
Low-quality or unnatural backlinks:
links from spambots
links from private blog networks (PBN)
nofollow links
links from sites with low traffic
links from sites with low authority
links from irrelevant sites
links from sites penalized by Google
How important are backlinks for SEO?
Backlinks increase your relevance and credibility with search engines. More backlinks—and we mean quality backlinks– mean better SEO scores and consequently better positions in the SERPs. 
At the end of the day, all webmasters want to attract more organic traffic, right? So acquiring high-quality backlinks is an important step to getting your site there.
Why shouldn't you buy backlinks?
If you have to pay attention to ONE section in this article, it's this one. Here are 3 reasons why you should avoid that practice:
1. Save lots of money
Linkbuilder.io determined that the cost of a high-quality backlink is between $600 and $1500 per link–yes, per link! Plus, the cost depends on the industry: the more authority a site has in a given field, the pricier the backlink can be. And imagine the competition this can create for link-building service providers, making it only more expensive! Also, low-quality backlinks can cost at least $100. That's still an investment considering that you'd want more than one backlink! It's also quite a budget to gain more trust on the web! Keep these precious bucks in your wallet and look for an alternative.
2. Build your own authority on search engines
One day, someone could want to have your website as a backlink! It's possible! For that to happen, you have to build your own authority and relevance on search engines. Create strong content regularly and update your pages frequently, making sure that your pages are all SEO'd.
You can also build great online relationships with other webmasters and brands that also target your niche.  Get in touch with them, and ask them to be one of your backlinks. You'll have to show them how linking to your site can be a visibility win-win situation for both of you. Off course, you'll have to put some time into it, but the results will be long-lasting.
3. Avoid penalties with Google
Yes, Google is the entity that you do not want to piss off in the digital world. Like we said before, buying backlinks is considered a black hat SEO tactic. It's basically an unfair practice to boost your SEO score and buy your way up to the search engine rankings. If you get caught, your site can be subject to penalties a.k.a. "manual actions". Once this happens, there's nothing you can purchase to get you out of this situation.
What happens when Google takes manual action? Your site can no longer appear in Google's SERPs. So, you gotta say goodbye to organic traffic, which can really be deadly for your website's viability, especially if you're an affiliate promoting a number of advertisers. Paid traffic won't be of any help to you either since you'll be blacklisted by search engines.
You'll have to rely solely on social media and those poor backlinks to bring a guest–or two if you're lucky–to your site. There will still be in-person outreach in stores and subway stations, but let's hope you never have to get there!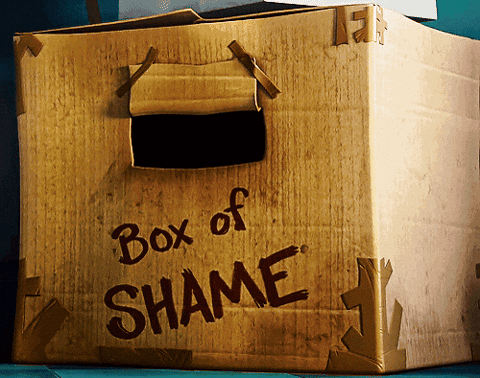 Thankfully, these penalties are not irreversible. However, you have to take a series of steps to get back into Google's good graces! And it definitely does not start with looking for paid services on the web! You'll have to get rid of all your unnatural links and then file for a reconsideration request. Only once your request is granted, you'd be able to appear in the SERPs again. 
Are social media links quality backlinks?
Can social media links be considered backlinks? Good question, isn't it? There's a big misconception about social media links. Webmasters tend to ignore social media as something that can boost a website's SEO ranking. In fact, it's a great source of SEO juice!
Indeed, if a social media page targets your niche, it can very well work as a high-quality backlink. Again, it's all about relevance, even on social media! Your social media backlinks must come from sites with great, compelling content. These pages must be regularly updated with new content and have posts with keywords related to your own content.
This brings us to the last piece of advice: keep building your social media presence! Post, post, and repost posted posts! That also contributes to building your authority with search engines! Plus, authoritative social media pages will more likely become your backlinks if the creators notice that you have a strong social media presence! So go get these posts and captions ready!
Speaking of ready, are you ready to conquer the search engine results first page? We believe it's possible with legitimate high-quality backlinks! Resist the urge to take the shortcut and risk blowing up your reputation with Google. Follow the previous tips and watch your rank in the SERPs get higher week after week! 
Reach the top with CrakRevenue and make your business shine with the greatest organic traffic there is! Follow our blog to get the best affiliate marketing advice right in your inbox every week.