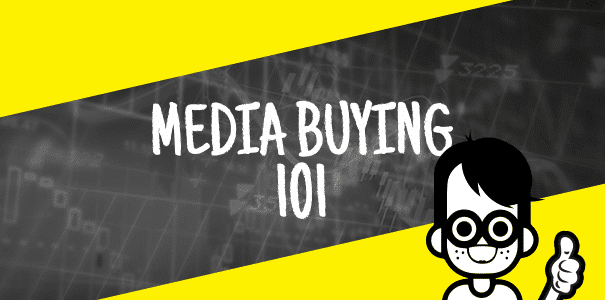 In need of some ad space that will reach the highest number of people but feel lost at the slightest idea of buying traffic or where to begin? Indeed, this is very much a subject we have previously covered in past posts, but today, we would like to continue our efforts to guide you through this process.
So, if you ever wanted to begin buying traffic in the marketplace, here's our step-by-step guide to getting started.
1. Know Your Product
Take the time to really know your product. What do you sell and how do you sell it?
Know which ad tools you need, which offer pay model suits you best and has the best shot at making you money and profit. Is this offer you're considering going to pay you on a pay per lead, pay per sale, or Revshare basis?
The more you know about the actual product/offer/thing you are considering to send traffic to, the better shape you are in. Once you've got that covered, it's time to optimize things and hone your offer—in any ways that this thing you're promoting would allow—so you have every chance in the world of generating conversions once you begin the traffic sending process.
At this point, we would advise you to contact a CPA Network—like CrakRevenue—*wink wink*.
A CPA network has resources that can greatly help you increase your sales. Whether you're working with our network or another, a CPA network can offer a tremendous number of advantages. Take our network for example — get access to top notch banners, landers, and various other ad tools. And that's not even mentioning our newest feature: CR Smartlinks!
And let's not forget… CPA networks provide you access to a whole lot of other offers to choose from for you not only to get to know, but to get to know well.
2. Segment Your Traffic
Once you know your sales flow, you should have a good general idea of which traffic will convert best to your offer at this point.
It helps to ask yourself questions like:
What is your specific niche?
Which country / geographic does most of your users come from?
How does your traffic tend to convert?
Form an idea of your typical user in your head and try to target specially to him. Put yourself in his shoes. What would you respond to, based on what you know about your traffic? This first segmentation will help a great deal.
About Geos
There are two schools of thoughts concerning which countries you should choose to promote. Some say tier-1 (T1) countries (such as US, UK, Canada and Australia) are too competitive. But, for new affiliates approaching Media Buying for the first time — it may very well be better off starting with tier-2 (T2) countries (such as France, Germany, Brazil, and others) that will get results even with lower traffic.
Others may suggest concentrating on T1 countries strictly because of their high volumes of traffic to help you gather statistics faster.
To that we answer…
Drum roll…
It really depends.
Underwhelming isn't it?
But really, once you know your offer and your traffic, you will know which countries you should concentrate on.
For example, if you have an English offer that accepts media carrier billing, even if you wish to be big in Canada, media carrier billing is non-existent there. So it's better to concentrate on some English speaking European countries that could be T1 like England, or T2 like Ireland.
Sometimes it makes more sense to try to catch the leprechaun than chase the American dream…
3. Get MORE Traffic
They are two ways to acquire traffic: Ad Networks or Direct-to-Source.
Ad Networks
Ad Networks are like the Wall Street of Web Street. Ad Networks connect buyers to sellers. And since they deal with high volumes of traffic, they have a better knowledge of the price market.
This is where you go to access a diverse array of traffic sources.
But their huge advantage is that they make Media Buying easier and they offer a wide variety of support. This, as you can imagine, is absolutely perfect for the beginner!
In adult, the five main Ad Networks are TrafficJunky, ExoClick, TrafficFactory, Grand Slam Media and Media Reps.
So it is to your benefit to learn their guidelines, explore their platforms, and get familiar with your Ad Network of choice!
Direct-to-source
You can also work with lone Webmasters and/or site owners. You'll find some won't sell their ad space to networks as they prefer to handle their site's traffic monetization operations on their own.
By having them in your inner circle, you create your own network. And these good relations could only mean great or better payouts in the future!
Or—you could always buy the majority of your traffic from an ad network while building your relations with Webmasters simulantenously. A little diversity never killed anyone!
4. Ready to Buy?
We would like to interrupt this guideline for an important PSA about Media Buying.
The one-true bit of wisdom we would like to impart is… Diversify, diversify, diversify!
If you go all out on one source of traffic, you risk losing everything. Never put all your eggs — or traffic here — all in one basket. Just like in finance. If you had put all your savings into AAA Mortgages Bonds in 2007… well, you get the point.
There are two ways to go when you want to buy traffic on an Ad Network…
1- RON
A RON is a package that will include many sources of traffic. Your ads will rotate on a network of sites. Some great, some rubbish.
Advantage: it gives you a better price than what you would have typically paid for their best source of traffic.
Disadvantage: you will need to optimize your network after your first test, to discard bad sources of traffic.
A RON is the best way to go for a beginner who doesn't know where to start. You can choose as many sources of traffic your budget will allow, but later, remember to optimize. Cherry-pick the best sources of traffic and toss the others. It will also help you understand which source of traffic works best for you.
2- Brokering Sites
If a RON is net fishing, then a brokering site is bait fishing. As opposed to the buy first, optimize later mentality, you have to cherry-pick premium traffic before contacting the site owner directly.
Also to buy premium traffic, you need to already know what YOUR premium traffic is.
Not necessarily the best way to go for a beginner, but once you've got the skills, it could be more efficient.
Advantage: You won't spend time (and money) on bad sources of traffic.
Disadvantage: Some sources will be more expensive than if you buy them with a RON… Also, if you bet on the wrong horse … you are back to square one.
Is your head already exploding? Let's take a break now shall we!
But our Media Buying tips and advice won't end here.
In a couple of weeks, we will re-focus our attention on how to buy the top spot on search engines and various social platforms!
Stay tuned!