Have you ever wondered how top adult influencers work in this industry?
What's their secrets to successfully engage with huge followings?
Today, we're going to give you a behind-the-scenes look at adult marketing with social media.
Adult Influencers Are (Mostly) Not Alone
Truth being told, online marketing can be extremely time-consuming, especially for beginners.
The learning curve is steep, hence why a lot of performers choose to trust specialized firms to manage their social media accounts.
That, and because most people can only do so much throughout the course of a day.
The adult industry faces unique challenges that require close attention. In that sense, third-parties provide a cost-effective way to generate more revenue for adult influencers.
The Road To Becoming an Adult Influencer
We asked a not-so-simple question to studios specialized in online branding & marketing within the adult industry…  
What's your secret to a successful online presence?
Grab a seat: this is going to be a long and very interesting take from people whose everyday job is to make sure performers get maximum exposure (and ROI!) from social media.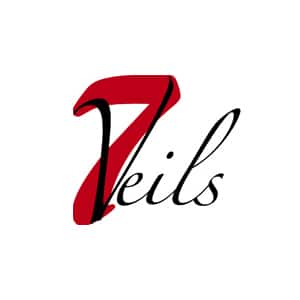 Established in 2010 by Lauren MacEwen, 7 Veils Media is the perfect example of a business tailored to adult entertainment's needs — providing a complete solution for professionals.
With many years of experience in the industry and 100+ social accounts managed, you can bet they know how to get the most out of social media for their clients.
We were curious to know more about their recipe for success. How exactly does one become an adult influencer? What's at stake? Lauren was kind enough to provide us with a very detailed answer.
"A successful social media presence is about engagement. So many of us use social media as a vehicle to drive traffic and sales that we forget that the core principle of social media is being social.
Can you drive traffic by simply posting links and using hashtags? Sure you can. However, to be an influencer, you have to do so much more. An influencer is someone who can affect the actions of their audience. But no one becomes an influencer by the numbers alone.
It is easy to look at an account with a lot of followers and think that they will be able to drive traffic or help you get followers. But numbers are easy to fake; what can't be faked is real person-to-person engagement.
Influencers talk to their audience. They share links, photos, thoughts, emojis, gifs, videos, memes, and are active all the time. They are influential in their community because they are involved in their community. Oftentimes, their influence is cultivated through a variety of verticals. This means having an active presence on Twitter, Snapchat, Instagram, and possibly Reddit.
There is often a PR campaign running to increase their exposure. Influencers understand the value and importance of working with people and companies collaboratively. They build social relationships through engagement with the companies they work with. They also reach outside their own bubble. They look for opportunities to talk to new people and reach a new audience by participating in things like the Twitter chat #sextalktuesday, or showing their breadth of knowledge beyond performing by talking about things like age verification regulations with @agechecked, or publicly discussing the differences in web hosting with @mojohost.
Influencers regularly demonstrate that they are not single sided. They are versatile in their conversation topics and interests. They are real and engaged with their followers. They are not afraid to share their opinions.
Oftentimes performers find it challenging to manage their career while simultaneously staying as engaged as they need to be on all the different social networks. There are not always enough hours in the day to manage everything. It is common to have someone other than the performer manage their social account. The benefit of having an outside person manage your account is they can help make sure that you are working towards your goals as an adult influencer, such as driving traffic and increasing exposure or followers.
At 7 Veils, when we work with performers or companies, we work closely with them to make sure that we maintain the authenticity and voice of these accounts. Social media is very personal and making sure you are properly represented is important. Since social media is our specialty, we can help create strategies that the performer might not have otherwise thought or occasionally make subtle changes in their existing strategy that have big results in improving the performance of their posts. The best way to be successful online is to do what you do well, focus on that, and hire people to help fill in the gaps. A good team will take you far."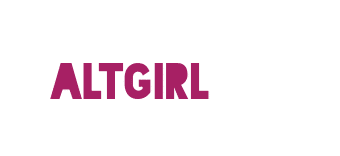 Alt Girl Media is a boutique design firm with a nice creative touch. They specialize in everything Web, but also offer branding & marketing services.
It's not an afterthought, either: they accompany their clients every step of the way to meet — and surpass — their expectations.
Christophe was kind enough to share his vision on what it takes to be a successful adult influencer today.
"There's many answers to that simple question and there's even more questions. It depends what 'successful' means. Is it to drive more people to a website? To establish relevance in a specific industry or subject? Or maybe to create a community? And the next question would be what is an online presence? To me it's the identity you created online, your persona per se. If you can't explain in a simple sentence what you do and what you're about, start there. Don't just define who you are… define your WHOLE online identity.
After that, you need tools. Your tools can be your website or your blog. This is your home base, this is where people can get to know all about you. That's where SEO might be important. Then you need goals. What are your short term and long term goals? Often, people will hear it through the grapevine that they need a website, a blog, and that they have to build an online presence. Why, though? They have no idea! That should be your very first step.
Ask yourself: what am I doing this for? Is it to get more sales? Build brand awareness? To provide customer service?
After that comes social media. Why? Simply because it's where people are…
Everybody has a Facebook account, an Instagram account, hell, maybe even a Snapchat account! It's a simple fact: If you want to be seen, that's where you need to be. Social media is simply the best marketing tool ever… for now, anyway. It allows you to become relevant online.
It's all about engaging with your audience, being social and creating relationships. Not just posting a tweet or a picture on Instagram for example but literally get into conversations, like other people's content on occasion, participate, ask questions and comment!
Of course, I can give you the mechanical way of doing this: search for keywords that are relevant to you and your business, follow people, comment on the content they post and show a a general interest, etc. Anybody can do this; it's just following a "protocol" — but, to me, it all comes down to storytelling.
And first, you need to understand what you are good at. Is it written content? Is it audio content, video content? You might have a lot to say but you don't think you're photogenic enough or your voice doesn't sound that good. Maybe written content is for you in that case.
Or vice versa, you can talk for hours in front of a camera, but you can't write anything at all. Pick what you're good at – make it your focus – and tell a story.
Not just A story but YOUR story. I think people are overthinking too much about the tone they should have, about being grammatically correct or having the proper lighting. I think it's all about being real or having the appearance of being real.
That's what social media is all about. Internet users are educated enough now that they can smell bullshit from a mile away. And it's not always about selling something. 7 years ago, at Twitter's peak, you could send a link to your product and get sales from it. I think those days are over. Social media today is all about branding. You have to provide really good and interesting content for people to realize that your brand is the brand they can follow and trust.
Last, but not least, track EVERYTHING. That blog post you posted last week, did people read it? Did they like it? Did they comment on it… and did you answer every single one of them? Did you get more visitors on your site? That's the part where if you don't use Google Analytics, it's the time to set it up right now! And what about your Facebook post? Did you get more likes? Did you get more followers on Twitter? If the answer is no, it should be back to the drawing board for you. It's possible you did something wrong, or worse, nothing at all. Because, yes, it's hard work (by the way). And if the answer is yes, then comes the next step: patience!
Today is a pay to play era, which means if you want some online attention, Google ads or Facebook ads are probably your best bet to get an actual quantifiable ROI …. but if you don't want to go that route, patience is key.
I think successful social media marketing takes about 12-18 months to be actually successful. It takes time and dedication. There's absolutely no secret to all this. It's really just hard work and patience…"
To Be Continued…
Loved what you've just read? Come back next week for the second and final part of our "The People Behind Adult Influencers" series!