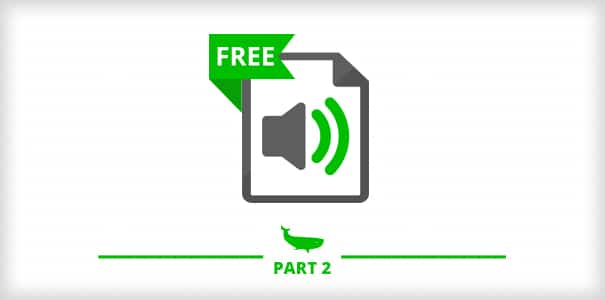 Sound:  in multimedia today, good sound and good audio can make all the difference between a successful multimedia marketing strategy and a failed one. Sound is the peas and carrots to a visual component; sound can be subtle and audio can be blatant and informative.
And to handle sound well, you guessed it – you need great sound tools.
Our success at CrakRevenue can be attributed to many factors, but one thing we're absolutely sure of… some of our well-known landing pages would be missing a key piece of the puzzle had they not incorporated sound (narration).
As marketers we know that sound is used to catch the attention of our target audience, and to reinforce a core message or theme. So when you hear sound in that random popunder – it's not to annoy the visitor, but merely to alert the user of its presence.
Today we're going to focus on the best web freebies that relate to sound. Listen up!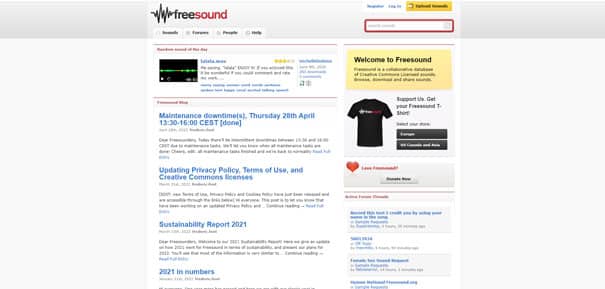 Looking for free audio samples that doesn't sound like it has been recorded in your mom's basement?
FreeSound is a terrific resource because it's a database full of audio samples, snippets, and various other sound effects available for webmasters and editors to download for free.
If you wanna go the more professional route, we personally love a site called audiojungle. This "almost" free tool offers a large range of audio possibilities at an extremely low cost.  You can get hundreds of thousands of royalty free audio files from $1 and up.
Whether you're using freesound or audiojungle, both of these sites provide a LEGAL way to incorporate sound into your projects without hefty licensing costs and royalty fees.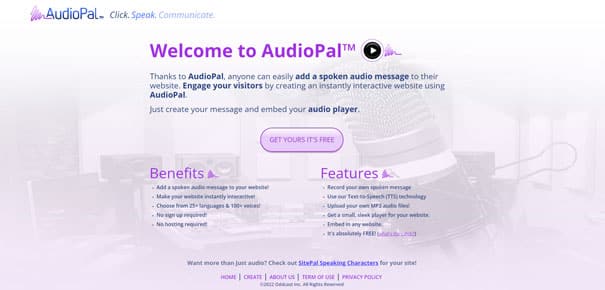 Want to engage your audience using audio?
Thanks to a convenient site called AudioPal, this site has the potential to really be your friend.  That is, if you like the sound of an interactive website.
Its absolute advantage compared to other tools is that you don't even need a microphone to record voices or sounds. Indeed, simply use your phone and your trusty pal will record and convert the file to flash for you to use on your website, blog, or social network page.
You don't even need to create an account or download any software! It's the epitome of Internet freebies.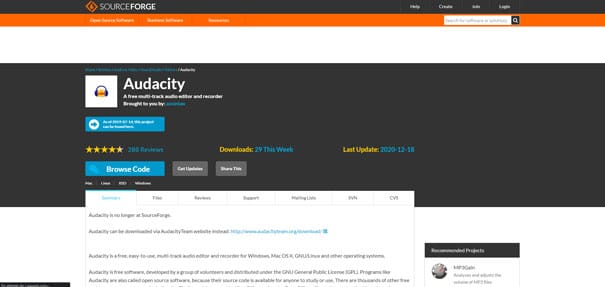 Audacity is a free, cross-platform piece of software that anyone can use for recording and editing audio. Available in pretty much every operating system and almost every language, this little gem is a must have if you plan on sounding professional. Indeed, it's one of the most popular open source audio-editing software picks on the market.
So c'mon, put your Saturday night DJ cap on— and start cutting, splicing, and mixing sounds together. Uniques sounds are the prerequisite to unique marketing strategies – and the load of cash that comes with it.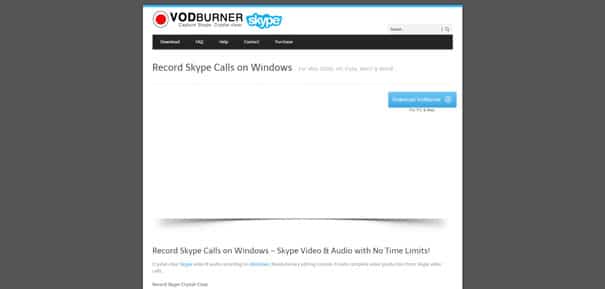 In our industry – most of us use a well-known communication software called Skype on a daily basis to get in touch with partners and clients. But what if you could record all these conversations and refer back to it later on?
Well that's exactly what VODBurner allows you to do… but it doesn't end there. VODBurner touts itself as a revolutionary editing console that allows regular people to create complete video productions on top of the audio recording that it does.
So while Skype-recording may not immediately jump off the page and scream "marketing" … this tool still serves a purpose and can come in handy. For instance, if you have a friend or colleague in another location and you want to edit some of his audio together for some project, VODBurner is the tool for that.
The Sound of Success
At the end of the day, if you really want your marketing to reach new heights, your marketing is bound to have an audio component!
Think about it:  If ol' Derek had never opened his mouth in one of our famous landing pages we alluded to earlier, and our sound editor had never opened his trusty sound editing program… do you think our landing would have still been the success that it was at generating conversions, had it not employed the usage of sound?
As far as web freebies go, we covered images last week, sound today… and next week, get ready for our list of free video tools!