They call it Stack That Money (STM) for a reason. Because once you join this affiliate marketing community, you learn from the best affiliate marketers in the game, and you find the best info on various topics in the field. Before you know it, you've become one of the experts, piling up payouts and sharing knowledge in return.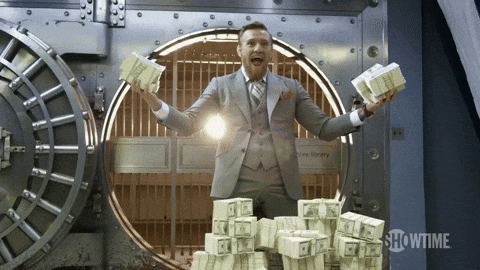 STM is far from being just a regular forum with threads and messages, it's the online location dedicated to networking opportunities with the biggest names in the affiliate marketing industry!
Before the creation of affiliate marketing forums, people used to spend hours on YouTube and Google, looking for help with their marketing campaigns. And there's still plenty of valuable resources you can find there. But nothing on the web was even close to what STM created.
Members of the STM forum have access to
Countless private threads and relevant messages 

Contributions of 1000+ affiliate marketers worldwide

Help from 10+ expert moderators

Free content like case studies, tutorials, podcasts, and videos

STM Meetups: local networking events worldwide

Exclusive discounts to ad networks and tracking tools
On the STM forum, you virtually surround yourself with committed, like-minded marketers who want to achieve similar goals with their traffic. Some of them are part of CPA networks, others are advertisers who created their own affiliate programs, and some are digital marketing experts with the latest on the best tools for your campaigns.
Whether you want to increase your organic traffic with SEO strategies or get the pros and cons of a WordPress plugin, at least one person will have the info. 
The advice is 100% free, and so is the access to the STM blog. However, you have to be a member to unlock full articles. The only cost involved is your monthly membership for only $99, and it's possible to preview the forum for free.
That's the best place to get insightful intel on creating ads that generate lots of revenue, testing creatives, adjusting landing pages, figuring out the best ad placements, finding top-converting traffic sources, and learning about new traffic trends.
The STM community is also where you can teach your marketing strategies and share your success stories with other members to feel good about yourself!
STM also rhymes with networking opportunities. The forum has its own networking events, and meetups, where affiliates meet in top business cities. Past meetups have taken place in Barcelona, London, Beijing, Tel Aviv, and Vancouver. Imagine the number of collabs that sparked from these events!
STM is the affiliate marketing hub to keep up with what's happening in the industry and get answers to your most specific questions. Which topics will you look up first? Which threads will you follow?
Become one of the STMers today using promo code CrakSTM30 * for 30% off the first month's subscription.
And if you're part of CrakRevenue's top tier affiliates, you're in for a treat! VIP and Elite affiliates get a free STM membership for one month or one year, depending on their status! Check out your affiliate ranking on the CrakRevenue portal to learn more about your rewards.
 *Offer redeemable only between November 1st and November 30, 2022.