The road to SEO success can be a bumpy one when one's not prepared. Assuming you've followed our trusty advice and read what we had to say about on-site and off-site SEO thus far, including our keyword case study, you've hopefully went from PageRank zero to SEO hero.
But to really come full circle and pimp your site out SEO-style, you can't do it without great tools. We thought it would be nice to share the SEO tools we use ourselves at CrakRevenue.
Yep, our international team of SEO-jedis use these very same tools on a daily basis!
So sit back, grab a tool, and improve those rankings!
The Google family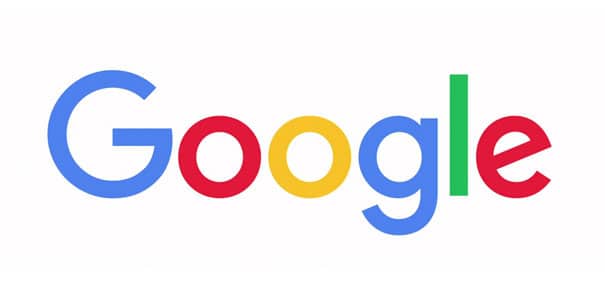 First, let's state the obvious here… No one knows how to do SEO better than Google.
Using any one of the following free tools offered by Google is the very least any webmaster can do; with these tools, the opportunity to succeed is just there. Google's done all the hard work for you already. These tools give you generous data to go off of, and data you can act on. Data that could potentially change your PageRank dramatically.
The granddaddy of them all… Google Webmaster Tools takes the cake as Google's most meaty offering in the SEO department.
Webmaster Tools, as the name implies, is a completely free selection of tools that benefit webmasters. If you own or operate a website, and you actually care how your site is being indexed and perceived by web crawlers - this is the section to get accustomed to.
So, say you create a site from scratch; you registered a domain, it's brand new and you hope to get the word out there. With Webmaster tools, you can kick things off by Submitting the Site to Google to be indexed.
Things you can do with Webmaster Tools:
Check your site's health (and any potential issues)

Improve SEO with the data, tools & diagnostics Google provides

Learn how people discover your site
And for you guys without your own domain name, don't worry, Google hasn't left you high and dry. Those who create blogs using Blogger can still make use of Webmaster Tools in the Blogger dashboard.
Google Analytics should be familiar to many site owners.
You see, search engine optimization as a whole can be approached many different ways—but to us, the best way to approach SEO is through various channels and data. Google Analytics provides just that.
Landing Page Reports
This report will show you how your most popular pages are doing, and will allow you to see what you need to focus on or address to generate better results.
Site Search
What keyword search terms are your visitors searching to find your site? This report provides concrete info you can work with.
Multi Channel Funnel
How much income has one of your channels generated? See what revenue was generated through SEO, paid traffic, or any other campaign.
Referrals
Your SEO progress would be hard to measure without concrete data on the amount of organic traffic vs. other traffic. Where are your visitors coming from?
Top Conversion Paths
Conversions can come from anywhere; this lets you analyze the top paths that lead to conversions. When used in conjunction with the Multi Channel Funnel report, this report is ultra effective!
Google Analytics is vast; it touts some pretty powerful analytical tools from within. We can't cover every GA feature here today, but we did want to spotlight the ones that could help the most with SEO.
"What is a fish without a river?  What is a bird without a tree to nest in?"
And to our point... what is SEO without a keyword?  
We're sure you catch our drift.
Considering keywords are fundamental to search optimization, we'd say using the Google Adwords Keyword Planner is the cornerstone to any good SEO strategy. There's no better tool on the market when it's time to choose your keywords to work towards and to target.
Even if you have no plans to buy traffic with Adwords, this tool can help you develop and hone your SEO strategy.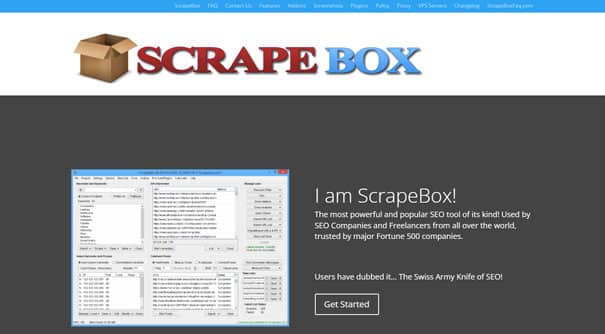 "Scrape, check, ping, post"
That's the motto behind a little tool called ScrapeBox.
ScrapeBox is perfect for product/competitor research, as this tool enables you to automatically lookup and load facts about any site of your choosing. It scrapes any URL you desire, and checks the keywords that are being used on any given site. This is a great tool for compiling a list of links that are extremely relevant to your site's keywords and niche.
This nifty tool allows you to enter your own custom search footprints. You can even add "site:yourwebsite.com" to keep track of the number of pages all the Search Engines have indexed on your site. Pretty cool, eh?
Not only that, but you can import/export keyword lists as regular .txt files. ScrapeBox performs even better when you use it in conjunction with other SEO or Keyword tools.

Xenu's Link Sleuth is a tool webmasters might turn to when their site needs a bit of a "checkup."
This program will crawl your website at length and return with a list of any broken links (should there be any) as well as other info. This is a great tool for tending to sites you may have let go, or don't update as frequently as you used to.
It's simple to use and fast at what it does.
Once Xenu is installed, enter any URL you wish to review. As soon as the program is finished crawling your website you will see any problematic issues requiring your attention in red. When you right click, you will be able to see which pages link to this problematic/broken link.
There's certainly much SEO potential with a tool like this, but where this tool really shines, is in its ability to check for broken links, finding meta tags (title and description), and heck, you can even create XML sitemaps with Xenu.
It's also worth mentioning that there's a similar, albeit slightly more advanced tool called  Screaming Frog out there for diehard SEO enthusiasts.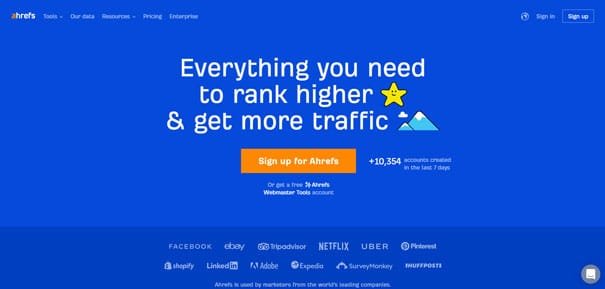 If you're wondering what you can use to take your link building strategies to whole new levels, this baby will sure do the trick.
Meet Ahrefs - a powerful user-friendly SEO tool complete with rich data analysis when it comes to checking links. Find sites to get links on, by seeing the backlinks of your competitors.
Remember, when it comes to good SEO, you want links from sites that have links to multiple well-ranked URLs for phrases and keywords you want to rank for. A favorite amongst online marketers, Ahrefs.com delivers as a link analysis tool in this regard.
You can try the Ahrefs Site Explorer for free on their homepage.
Enter the URL of a similar niched site or competitor, go to Inbound Links, and from there, you have the option to visit each respective site that links to your competitor to see how that site is linked, or how you can get a link or mention on that site as well.
For this ability alone, Ahrefs is a must-try for those interested in SEO.
The visible part of the iceberg
Of course, we've covered only the most effective tools based on our SEO team's recommendations. However, there's a staggering number of search engine optimization tools out there. So, if you haven't found what you were looking for here, here's some additional inspiration:
Nevertheless, all the tools in the world won't help you until you've found the SEO strategy suited to your individual needs.
To do so and to recap, an overview of our previous SEO sub-topics should help!
Remember, search engine optimization has always been one of the most efficient ways of bringing quality traffic to your site.  Fun fact: SEO rhymes with Pesos!
Don't delay in getting started if you wish to master this always-evolving craft. And if you're lucky, you might just see your income grow at the same speed as your skill level!