For a while now we've been vouching for surveys as powerful conversion tools.
The reason is simple: we know they're working, with figures to support such a claim.
If you are unsure as to what surveys can do for you in affiliate marketing, we will hopefully convince you to at least give them a try.
What are surveys in affiliate marketing?
You probably already know what is a basic survey: answering questions about specific themes.
The real question is how survey applies to the world of affiliate marketing.
To give you a simple definition, surveys ask questions and offer rewards to your traffic.
The 3 main advantages of using surveys for marketers
Help qualifying your users by engaging with them in a meaningful way

Remove bad traffic sources that wouldn't convert in the first place

Ensure you get great clicks on your offers
Why should I use surveys as an affiliate?
If the aforementioned advantages are not convincing enough, know that surveys offer a natural funnel and positive experience for your traffic.
The concept of a natural sales funnel is important because this is how surveys manage to convert so well in the first place (more on stats below).
A survey, unlike banner ads or pop unders, relies on user interactivity and engagement. You're not trying to hide your ad or force a click: you want to delight the end user with something he or she actually cares about.
With custom surveys, it becomes even easier to match your traffic's personas and tastes with great offers all while delivering a fun and engaging experience that doesn't scream "BUY NOW OR ELSE!"
Surveys deliver what we like to describe as nothing else but a perfect conversion funnel divided into 4 main steps:
Attract

Engage

Convert

Nurture
You might already be familiar with this consumer journey, as it's used by most of the biggest affiliate marketers.
The important thing to note is that it's a model that works, and our surveys create a great experience from start to finish which helps tremendously in converting more.
So, what's new with dynamic surveys?
Lately, we've been hard at work making our surveys even more powerful.
Our new generation of surveys adapts offers and rewards according to how your traffic responds using a brand new algorithm.
Pretty neat, eh?
Dynamic survey case study with a major tube site
We know what you're thinking.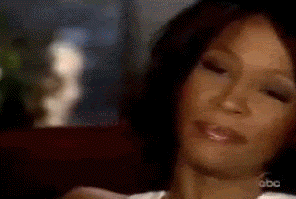 Thankfully, we do have a solid example to share with you today as to why dynamic surveys are worth it.
The Porn Survey
Before using dynamic surveys
The rewards page is pretty generic and the same for everyone. We didn't like that, even though it worked to an extent.
After using dynamic surveys
In our updated survey, we not only stripped Alexa Grace's of her clothes, we actually showed relevant rewards to users who answered they like webcam shows and black teens.
What you see is a reflection of these choices to maximize conversion rates. By showing offers they might be interested in, qualified users are more likely to click and take action.
What happened is that we doubled earnings per click (EPC) by using our dynamic survey.
Here's another example, this time for someone who answered he would be interested in dating 30 years old Asians:
Before
After
Media Buy Performance
The newly deployed dynamic surveys had a huge impact on our internal media buy.
Here's the performance from major tube sites:
Old Version: 0.025$ earnings per view (EPV)

NEW Version: 0.043$ EPV
So yes, a pretty big and significant change which means we can reach even higher results than before. Affiliates too of course now that we offer this in-house tool to everyone, so you can expect to see greater results on your end!
Try our dynamic surveys now
At the time of writing this article, there are 2 available tours (with more to come) for our dynamic surveys. They are only available through The Porn Survey offer:
Video Presentation - Mia Malkova

Video Presentation - Alexa Grace
You can give them a try by visiting your affiliate dashboard.
Further experimenting with Survey Machine
We launched Survey Machine in Spring 2017. Since then, affiliates generated more than $100,000 in commissions using this incredible tool — totaling more than 30% in extra revenues and $3,000,000 in sales!
More importantly, we were able to secure important partnerships with some of the biggest players in the adult industry, including Pornhub, Kink, Mr Skin. We managed to make them earn more than $1,500,000 in 2017 alone!
Just in case you needed more arguments as to how surveys (dynamic or not) can be game changers, here's some stats from the 3 big websites we just talked about:
+ 300,000,000 visits

+ 2,000,000 in sales

+ 100,000 members
All of that was only possible through the power and effectiveness of surveys. Imagine what the future holds now that we have upgraded to dynamic surveys!