Taking an online affiliate marketing course is an absolute must for affiliates! And we're here to help you find the right one for you!
When it comes to affiliate marketing, you don't want to just rely on your instincts to make more money. There are experts and experienced affiliate marketers who have been where you are and who want to t help. They know what obstacles you may face, and what tools you'll need to face them. That's why taking a course on affiliate marketing should be at the top of your money-making bucket list.
Since there are so many courses available on Youtube, LinkedIn, and UdeMy, we've done some online digging and found 10 courses that seem worth it. Some are paid, others are free, but they all cover the basics of affiliate marketing, traffic monetization, and advertising: the full toolkit you need to get started like a pro.
So where do you start to find the best courses? 
Right here!
Platform: LinkedIn Learning

Duration: 1h 18m

Cost: CA$29.99

Rating: 4.7 stars
Taught by a consultant in digital marketing, this short course is a great introduction to affiliate marketing. You'll learn about marketing strategy, brand building, and finding the right affiliate program for your audience. For the best price, you'll get detailed answers to your questions in the Q&A section. This course is mostly taken by people who recently built their e-commerce site or blog, and who want to learn about traffic monetization and new streams of income.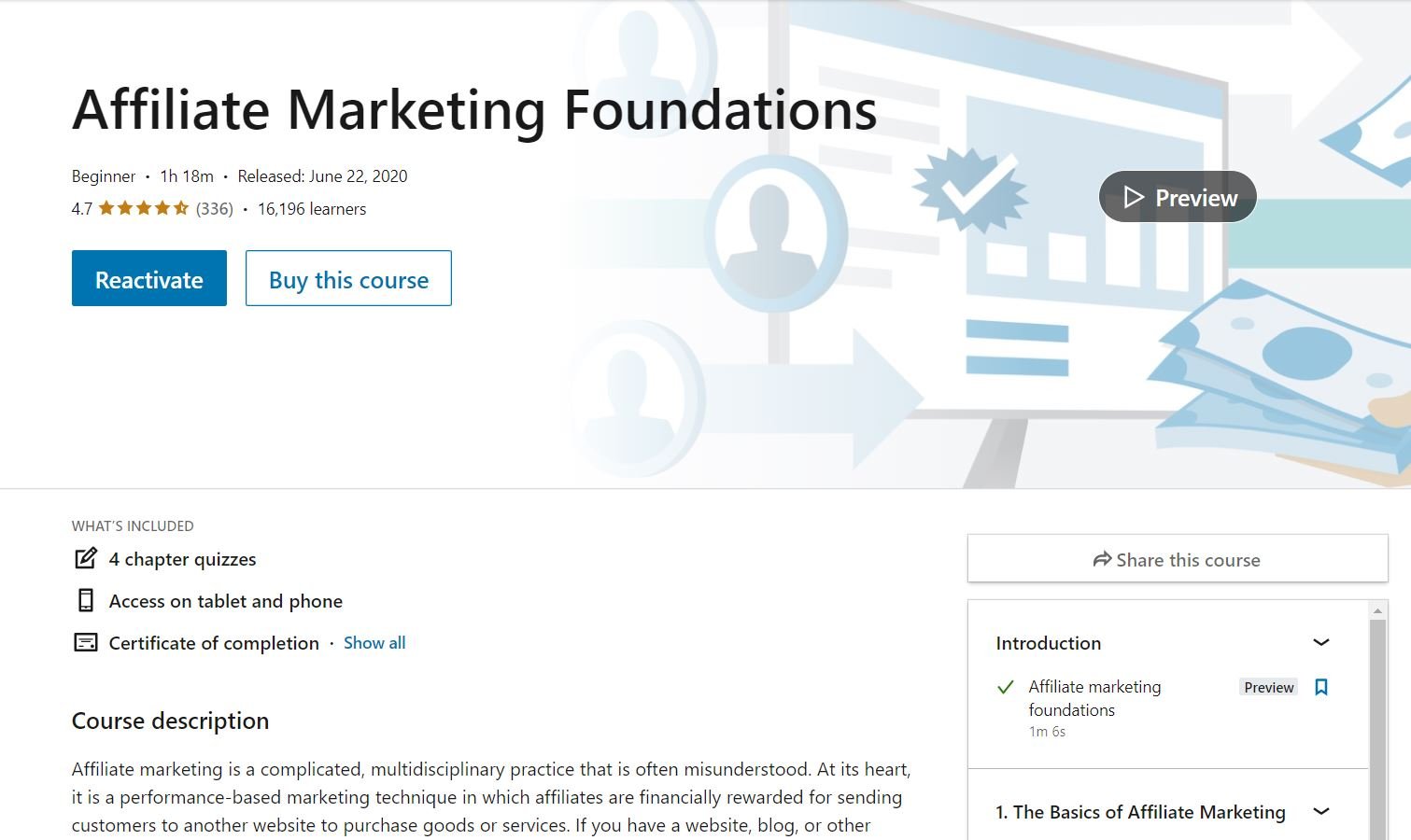 Platform: LinkedIn Learning

Duration: 1h 51m

Cost: CA$39.99 

Rating: 4.7 stars
This beginner-level affiliate marketing course includes all the basics of digital marketing, especially social media marketing and content creating tools. It also features lessons on video advertising, SEO, email marketing, and an entire section dedicated to affiliate marketing. Former students say the content is clear, motivating, and insightful. With a few materials to read, learn and master the material through short quizzes and practice files, and get verified answers provided by the instructor.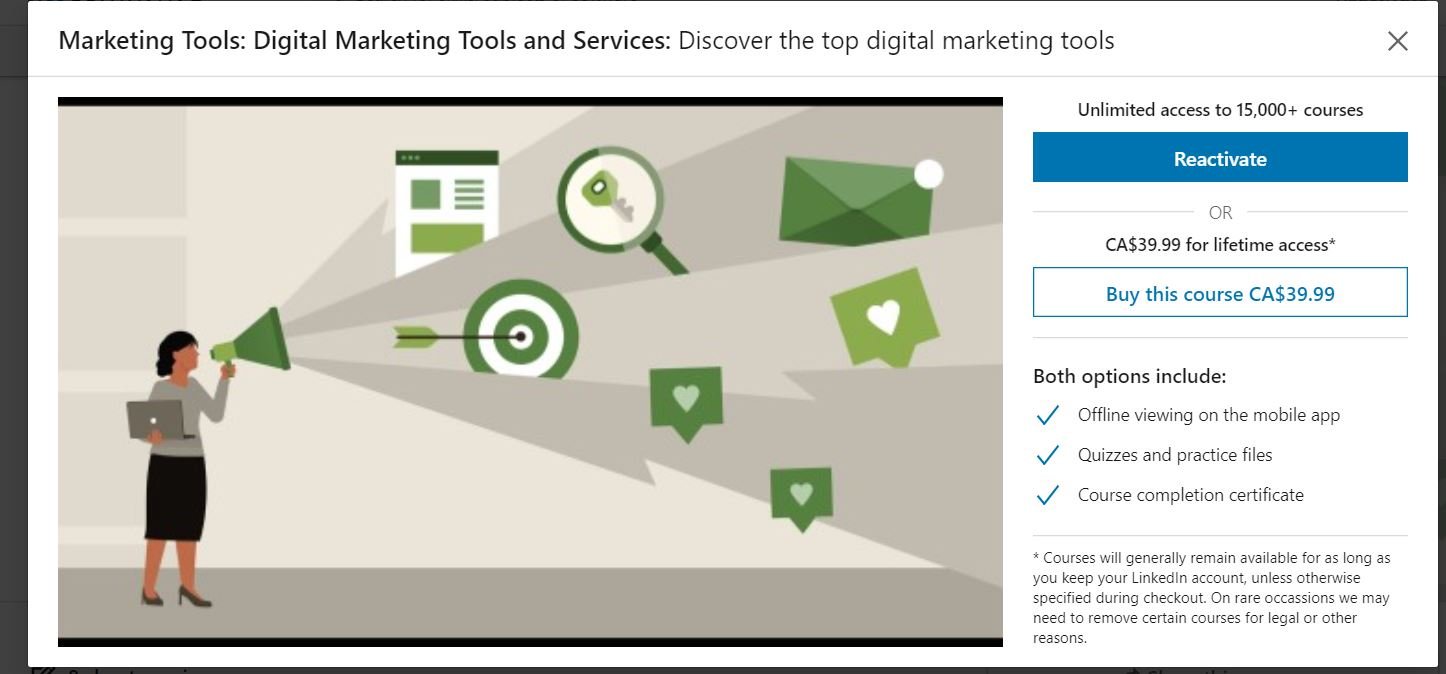 Platform: UdeMy

Duration: 2h 30 min

Cost: CA$24.99

Rating: 4.5 stars
Designed for newbies, this short, affordable training prepares you to promote ClickBank products and eventually become a full-time affiliate marketer. With short videos and a half dozen downloadable resources, you'll discover how to find a profitable niche to cater to, how to avoid costly mistakes on your blog or e-commerce site, and how to build your own marketing strategies to become your own boss. You want a short, conversions-oriented affiliate-marketing course? This is it?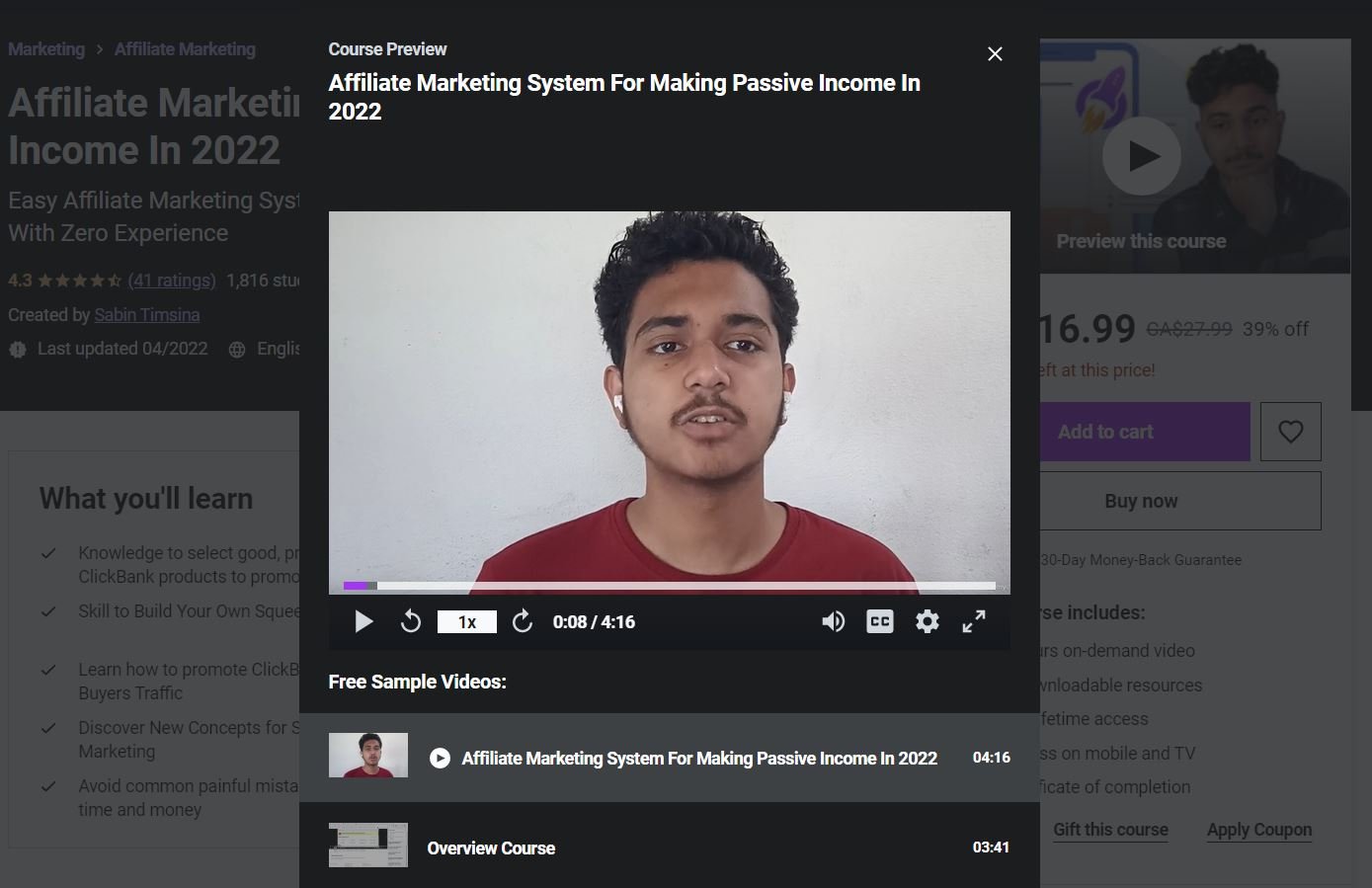 Platform: UdeMy

Duration: 10 hours

Cost: CA$44.99

Rating: 4.5 stars
Do you know the difference between CPC and CPA? This UdeMy course teaches you all vocab you should have as an affiliate, from affiliate cookies to back-end commissions, and so many other concepts that will turn you into a soon-to-be authority in affiliate marketing. Learn more about email marketing, autoresponders, Facebook and Google ads. During the instructor's office hours, get personalized advice tailored for your business and your challenges.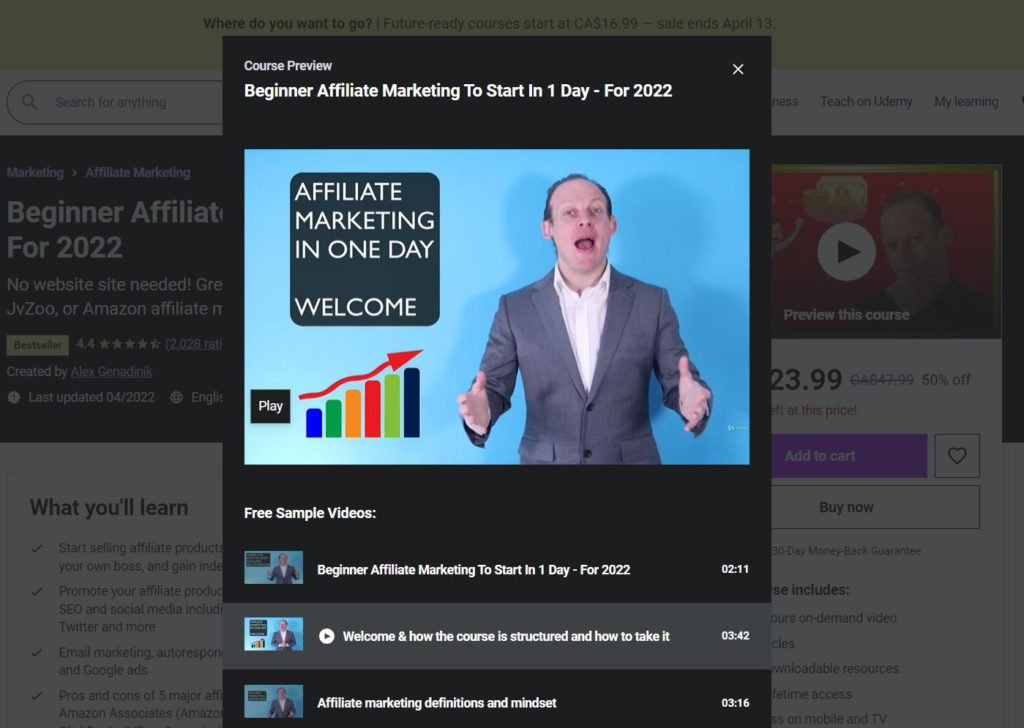 Platform: UdeMy

Duration: 1h

Cost: CA$119.99

Rating: 3.3 stars
This one-hour masterclass is the newest course on the UdeMy platform. Designed for more experienced affiliate marketers, it dives into traffic generation and selecting the right niche based on expected ROI. Plus, SEO and social media marketing won't have any secrets for you by the time you are done because you'll know how to choose the right affiliate program based on your audience and preferred channel.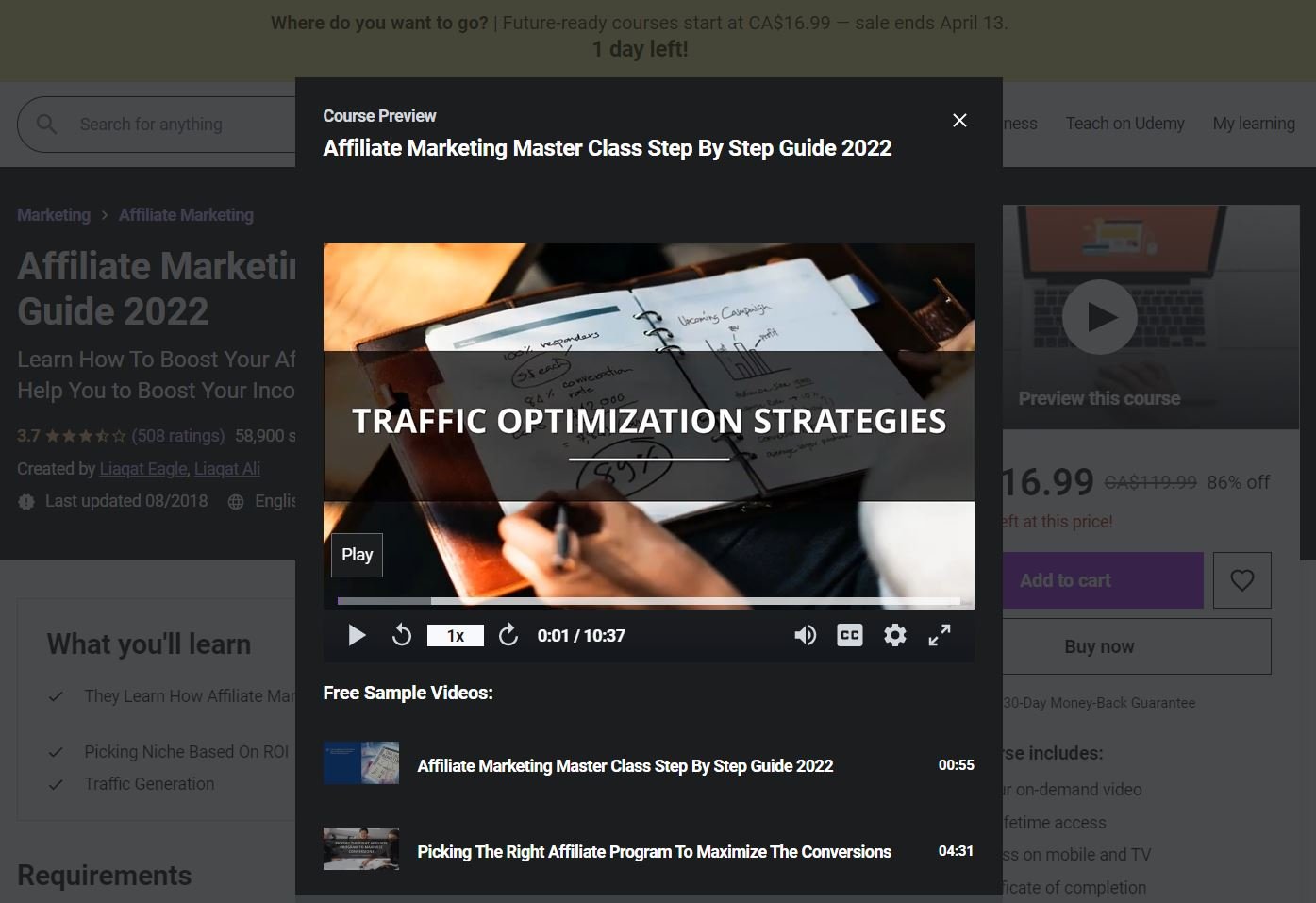 Platform: UdeMy

Duration: 2.5 h

Cost: CA$104.99

Rating: 4.2 stars
If you're already in the field of affiliate marketing and you want to push your limits a bit further, then this course is for you.  Discover Facebook ads and website optimization. Take a quiz at the end of each section, and get a bonus lecture at the end of the course as well as a discount for the accredited learning program created by OMG Mastermind, the designers of this course.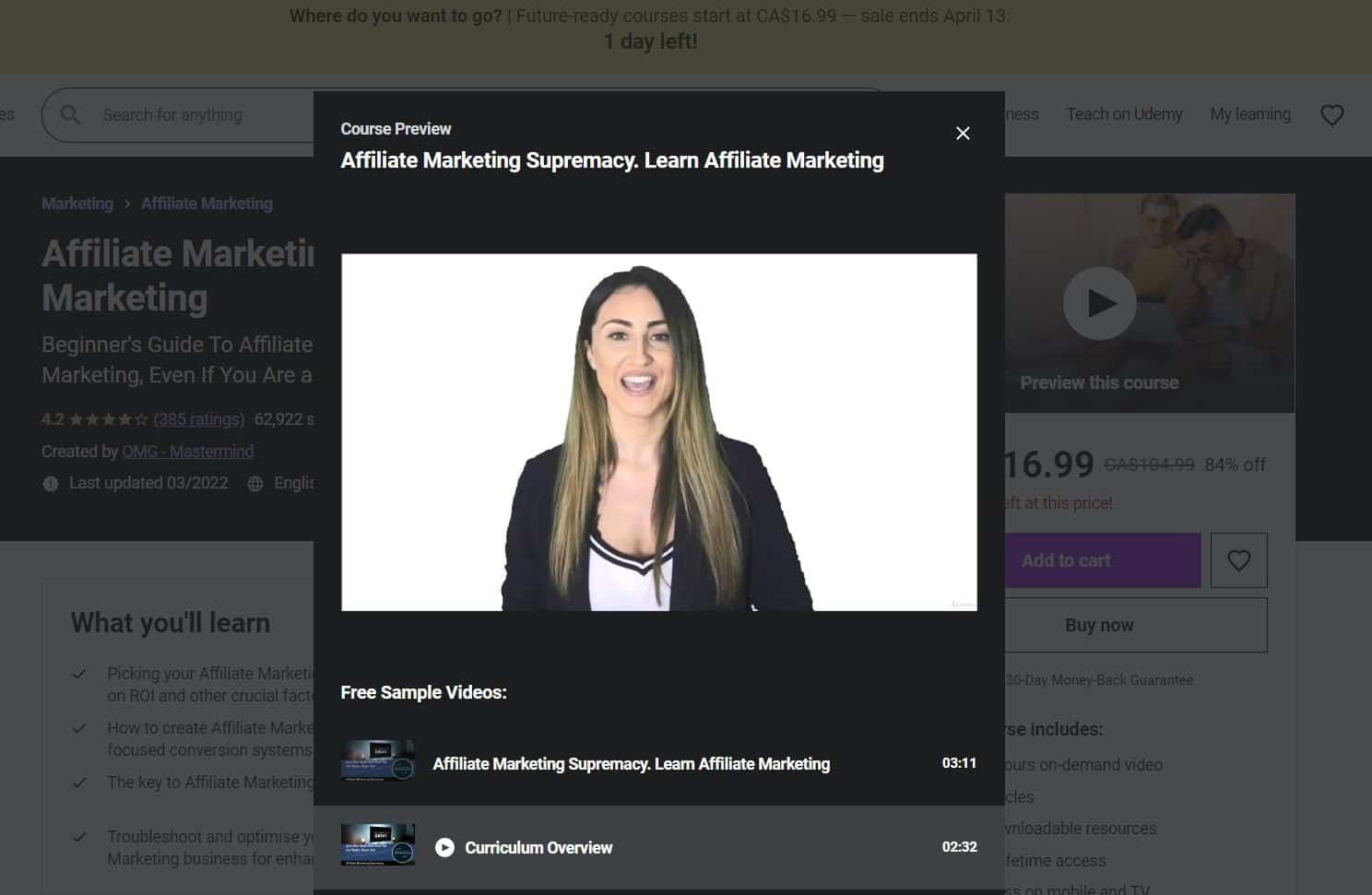 Platform: Savageaffiliates.com

Duration: At your own pace

Cost: starting at $197 with the standard plan

Rating: 5 stars
You've taken the UdeMy route before and dozed off in front of the screen? No worries. This course is completely different: no pre-recorded videos to follow on your own. With your subscription, access a community of learners and an instructor's custom short, relevant videos based on questions from students. You'll have interactive material about website building, conversion funnels, niche research, and affiliate programs.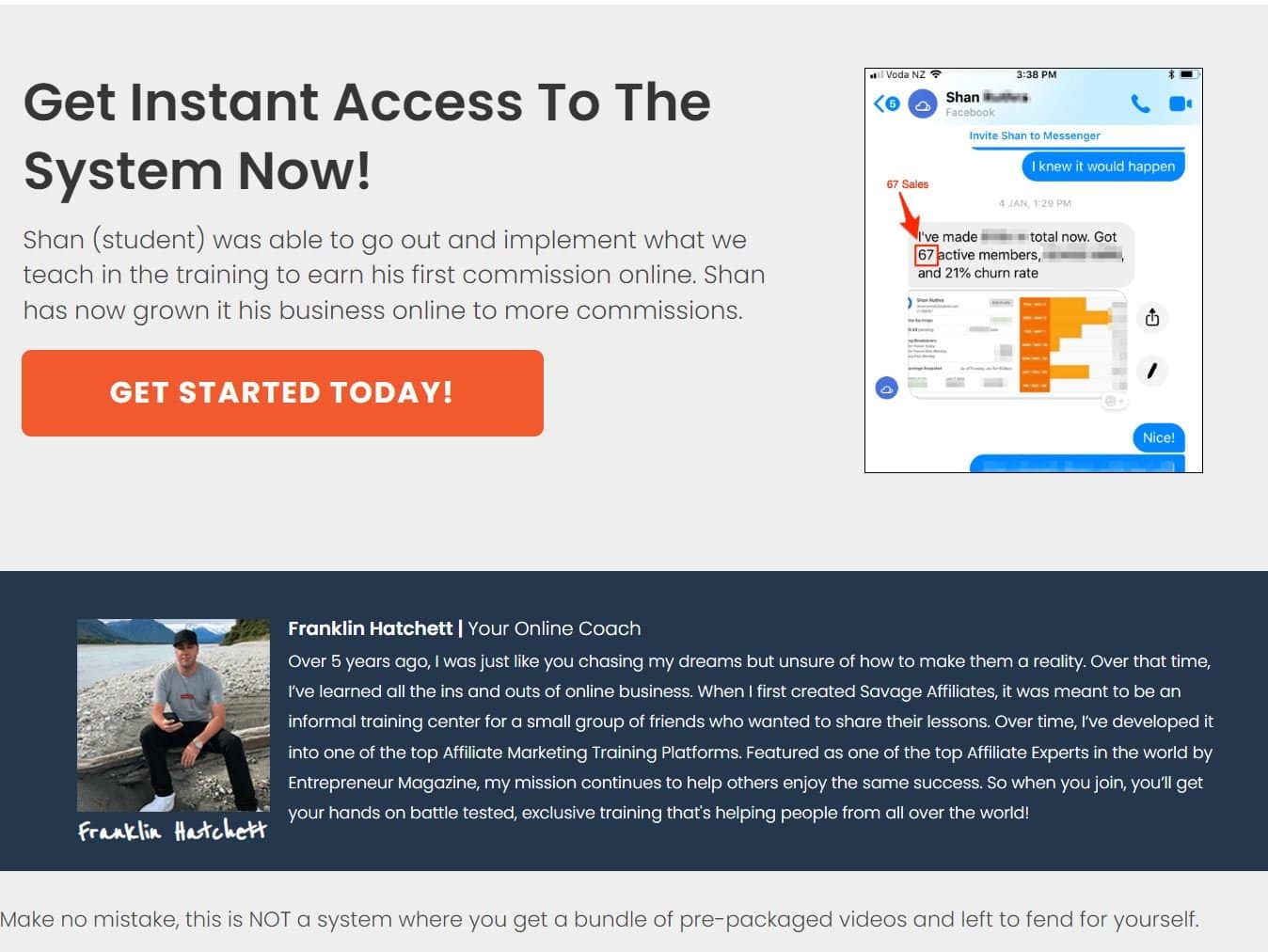 Platform: UdeMy

Duration: 1h

Cost: CA$104.99

Rating: 4.4 stars
CPA is more than a trendy acronym in marketing, and this course will teach you everything you need to know about it. You'll become a knowledgeable affiliate that masters CPA marketing campaigns. Finding the best advertisers and CPA networks for your traffic will also be part of your curriculum, and you'll access step-by-step tutorials on how to use marketing tools for more conversions.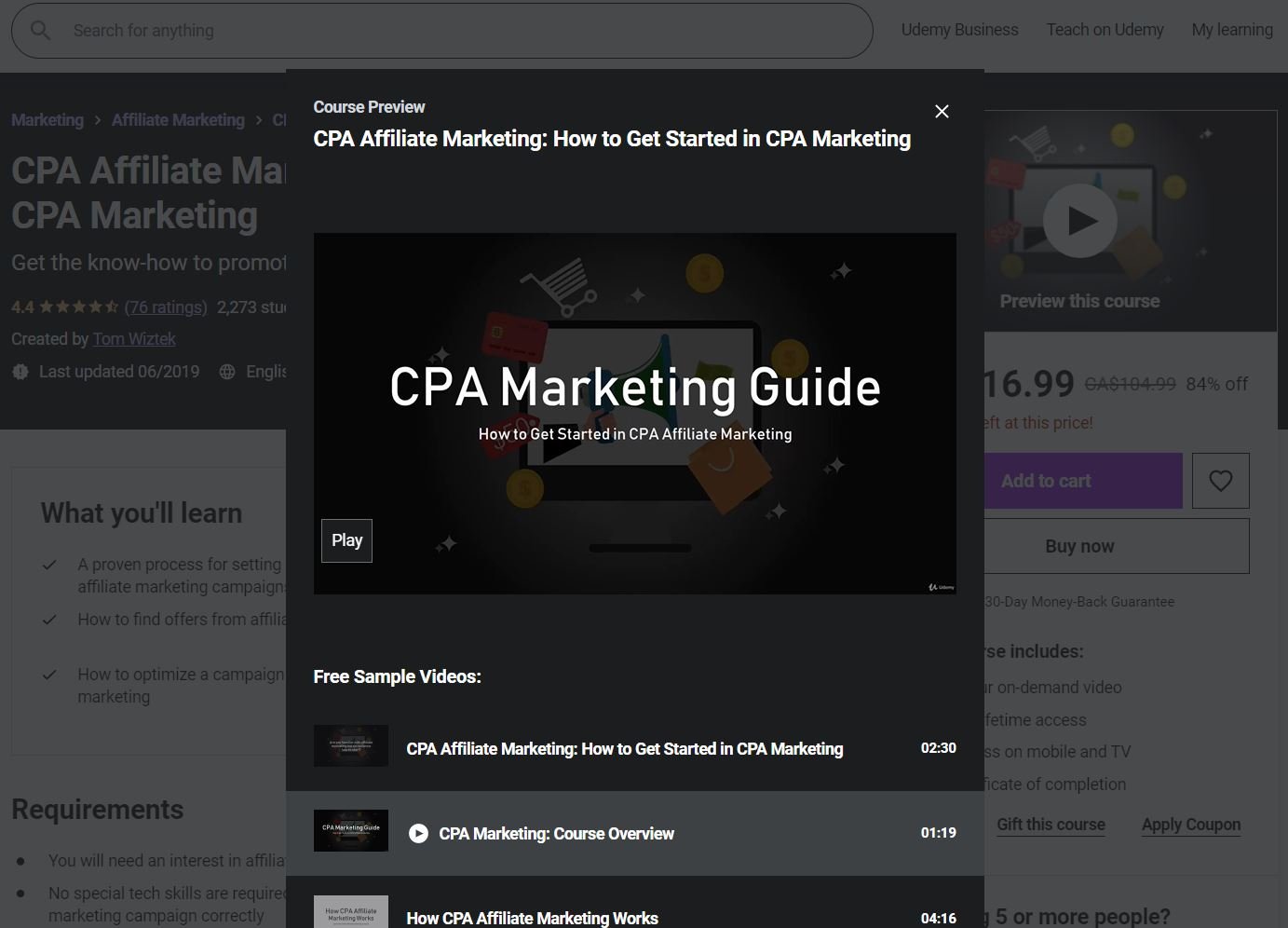 Platform: website

Duration: at your own pace

Cost: US

$997

Rating: 5 stars
Yes, it's an investment, but it's worth it. The authority site system is an in-depth training on website creation and digital marketing. You'll learn how to build a high-performing, profitable website that will generate huge traffic. The 15 modules and 181 video lessons cover content creation, traffic monetization, design and branding, and link building.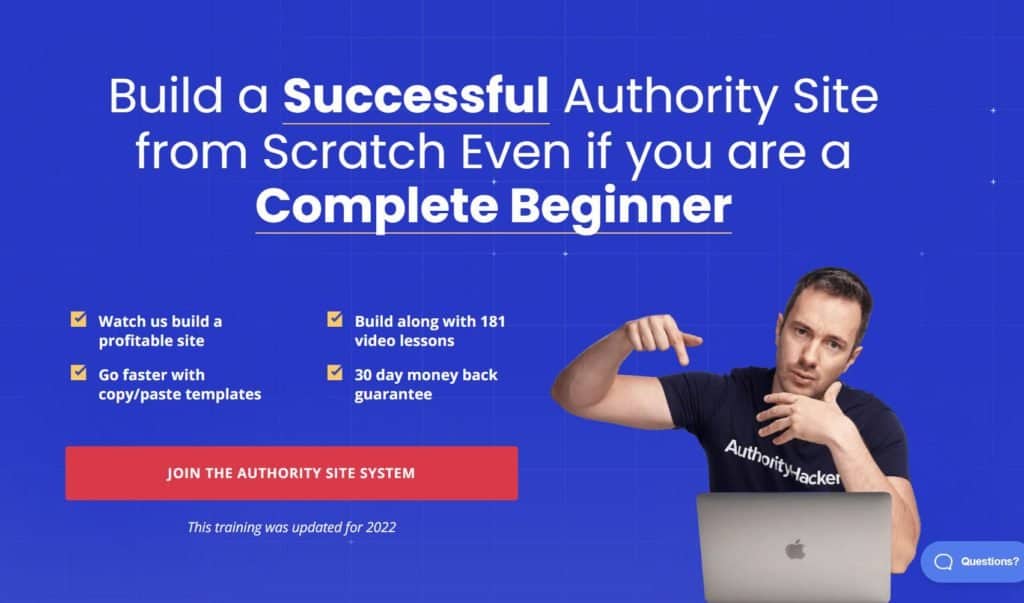 Platform: website

Duration:  at your own pace

Cost: $Free.99

Rating: N/A
If reviews and prerecorded content are not your cup of tea, then this training is for you. The CPA marketing tutorial is less of an affiliate marketing course and more of an online resource for CPA marketers. Find entire definitions, case studies, and links to online tools for webmasters. Plus, get free suggestions on the type of business to start in order to create a profitable website and boost your income.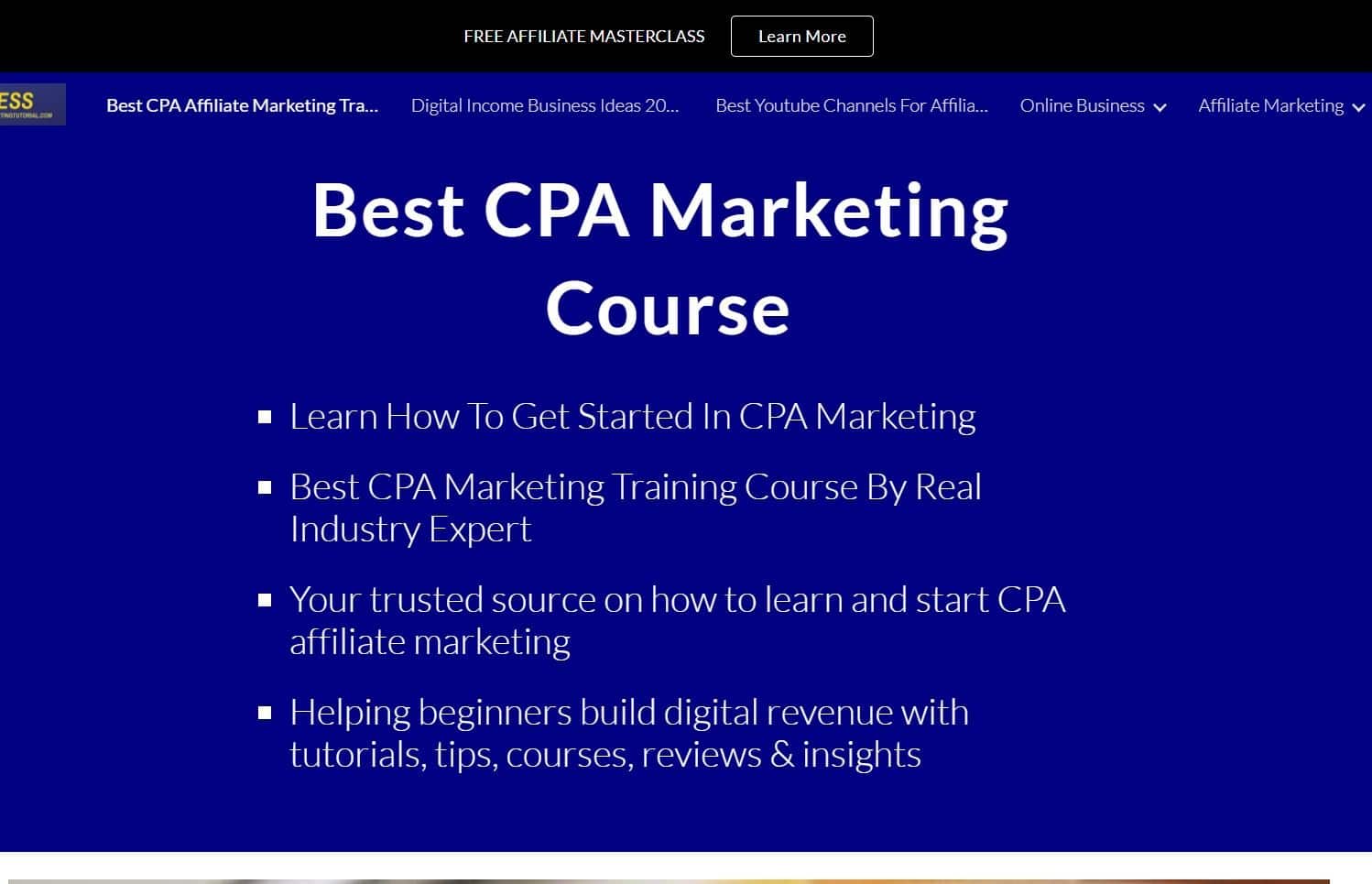 No matter how little you know about affiliate marketing, a course will always be the best starting point. And with your own website, social media page or blog, you'll get to use your new knowledge right away and see what works best for your audience. 
So, have you enrolled in a course yet? Let us know which one you've picked.
Happy learning experience! And don't forget your notebook!