Hello there!
Welcome to our little tour of our user-friendly platform, CrakRevenue 2.0. At the end of this refresher guide, we hope you'll have a slightly better understanding of our CPA network affiliate program's interface. You never know, you might just learn something new!
Let's get started.
But first, if you've somehow stumbled upon the CrakRevenue blog and ended up on this post and you're not yet a CrakRevenue affiliate, you can fix this easily by signing up here. Register, fill out the form to the best of your ability, give our team some time to review it, and you should be golden!
The basics
Once you've enter our platform, you will be redirected to our Dashboard.
In this dashboard view, you will see a view like this:
In this view of your CrakRevenue Dashboard, here you will find helpful info such as:
News about any special promos & announcements
Recent Payout / Earnings summary
Payment History overviews; when you'll next be paid
Links to our Latest Blog Posts
And Recommended / Featured offers
The first thing you want to make sure of, after account approval and logging in for the first time, is to ensure that your CR profile is filled out completely and up-to-date so you have no issues when it comes time to be paid.
Your profile can be and modified anytime by visiting the Profile menu option on your left. From there, you can update and add all relevant information, including the Billing Information are where you can select your preferred method of payment.
(Of course, don't forget to click Save Changes after making any modifications).
If you select First Choice Pay as your desired payment method, please make sure your First Choice Pay account is approved and valid before you reach your payout.
Spend time on our Knowledge Base and Blog
Two other sections that are a great place to familiarize yourself with are our Knowledge Base and our blog (you know, this thing right here that you're reading).
Our Knowledge Base is essentially our FAQ area. Some common questions you have are likely to be answered here. You can also find some tutorials in our Knowledge base as well.
Our blog is a treasure trove of information on all things web and affiliate marketing. Updated three times a week, it's a phenomenal resource to check back frequently and often!
Start Making Money Online $$$
You are now ready to browse our hundreds and hundreds of available offers.
By selecting "Offers" located in the navbar to your left, this is where you'll be able to find a large selection of multi-vertical, mutli-niche, and offers with multiple payout options available.
You can search by offer name (if you already know the offer you're looking for) or search for offers based on your your own search-criteria.
Total Monetization with these 1 Link Solutions…
At the very top of the Offers page, you will find our great selection of Smartlinks.
Our Smartlink generator allows you to get the best offers for your particular traffic in the vertical of your choosing all under 1 simple link.
CrakRevenue's Smartlinks are optimized daily by our in-house team of affiliate marketing specialists. It's an easy and efficient way of generating revenue.
Once you've selected an offer…
Once you see an offer you like based on its name, thumbnail, product description or payout… you will land on what we call the offer page.
This is the page where you'll obtain your affiliate tracking link URL (your unique link specific to your account) and where you can obtain certain creatives, like banner ads, to begin displaying on your website, tube or blog.
At the top of this offer page, to the right, it is here you will find information about the Offer's payout (payout type) as well as the Terms & Conditions and accepted countries with respect to this offer.
Remember, each offer's Terms & Conditions may be different. Some offers have different restrictions and flexibilities. Be mindful of this and be sure you read this information carefully before sending traffic.
You tracking link will contain the offer id and your affiliate id within it.
If you click Link Customization, you can add sub-IDs to your link to clarifying information to your links (such as detailing traffic sources and other relevant campaign labels here).
For even more money…
At CrakRevenue, we are very proud to offer a competitive Referral program. Just by referring new affiliates to CrakRevenue, you get 5% of their commissions, for EVA!
So spread the word on your website or blog, or simply share your referral link with a close friend if you know he's on the hunt for a great CPA affiliate network to join!
Your Referrals can checked in the Referral section here.
Also, another great way to earn additional revenue is by taking advantage of our automatically enabled… extra earning options.
Exclusive features
On top of our all-in-one Smartlinks we've rolled out, we also introduced a pretty nifty Survey Generator Tool (it's perfect for pop traffic!).
This tool allows you to easily create free, highly-engaging Surveys for any traffic source you desire. We won't explore it too much here, but check out this other post about it here.
Analyze this!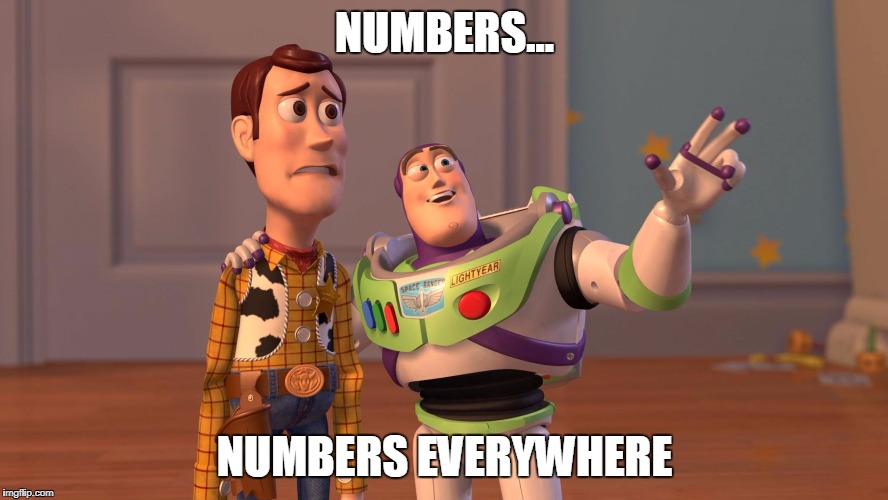 Keep track of your performance by consulting our Stats section. You can select the dates and specify which information you'd like to check.
Your Stats will be shown by graph and by tab. Under the graph, you will see clicks, EPC, Conversions, CPA and Payout. At CrakRevenue, information on Earnings Per Click reveals not only the EPC for that particular offer, but also the EPC breakdown on "Back-offers" and "popunders" that are enabled by default. Since the Earnings Per Click of those extra earnings are lower than the EPC of your offer, your EPC may appear lower than it actually is on a particular offer.
Checking your stats regularly and frequently A/B testing your campaigns will ensure that you get the best results with your chosen offers. You can also export your stats into a CSV file as well.
Get paid, damnit!
Don't forget – we're able to pay you your hard-earned CrakRevenue earnings via one of these seven available payment methods:
Bitcoin (New ⭐)
PayPal
Check / Cheque
Wire transfer
MassPay
Paxum
Not every affiliate living in every country has all these payment methods available to them. Some restrictions apply. Here are some current Payment Restrictions to be aware of.
Remember, we pay net30. We pay 30 days after the end of a period in which you reach the minimum payout. There are two payment periods in a month, we pay on the 1st and the 15th of every month.
Our minimum payout is $100, except for Wire, because the transfer fees are way higher For wires, the minimum payout is $500.
If you haven't reach your minimum payout within one of the periods, the amounts will be carried over and processed automatically once you've surpassed your minimum payout.
If you have any questions along the way, our Support Team is here and we'd like to know about them!
And remember… if you know someone who you think would make one heck of an affiliate, show them this post, give them your Referral link! What can be sweeter than 5% commissions … for life?!