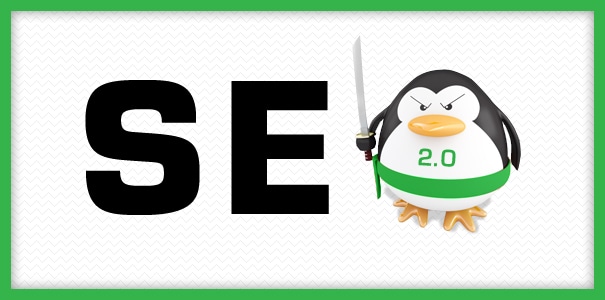 That's A Cold A$S Penguin!
On May 22, Google officially launched Penguin 2.0, the next generation of Penguin's webspam algorithm. It is the fourth update since Penguin was originally released in April 2012.
This version of the spam fighting algorithm contains major changes, and that is why Google started referring to it internally as Penguin 2.0.
In a video released earlier in May Matt Cutts, the head of Google's webspam team talks about the purpose of the latest Penguin update:
"Penguin is a webspam change that is dedicated to try to find blackhat webspam; and try to target and address that."
The update is also supposed to be more comprehensive than its predecessor Penguin 1.0 and to have more of an impact.
A Chilling Impact?
That impact is what webmasters and SEO's are curious about.
Matt Cutts sheds some light on the extent of Penguin 2.0's impact in his official blog saying:
"About 2.3% of English-US queries are affected to the degree that a regular user might notice. The change has also finished rolling out for other languages world-wide. The scope of Penguin varies by language, e.g. languages with more webspam will see more impact."
That is actually lower than it was for the original Penguin algorithm, which affected 3.1% of English-US queries.
Of course the idea isn't to mess with every website's SEO visibility. The idea is to reward quality websites:
"As long as you're working hard for your users, we're working hard to show your high quality content to users as well. If you're doing high quality content with SEO, you won't have to worry. If you've been hanging out on the blackhat forums, it will be a more eventful summer for you."
Winners and Losers
Who are the biggest losers? Searchmetrics.com has already produced an analysis of the websites whose SEO visibility was most impacted by Penguin 2.0.
As you can see in their analysis, a couple of big players like dish.com and salvationarmy.org have gone down quite a bit, and game sites are also affected.
But what are those last 8 websites? That's right, they're porn sites. Porn sites are one of the categories that will likely feel the effects of Penguin 2.0 the most.
Surprised? Probably Not.
Although the adult industry is one of the most profitable internet industries valued around $5 billion a year in revenue, and although 1 in 4 research queries is about porn, it's always in the line of fire. That's just the way it is.
You Can Always Adjust
But let's be positive. Google is the biggest and most popular search engine in the world and it's likely to remain that way for at least a few years…We can all sit here and complain about the way it does things but let's face it, we can't live without it!
So what can you do to minimize the impact of Penguin 2.0?
Here are 3 simple ways to adapt your SEO strategy to make sure you preserve your website's visibility:
Write original content. It means a lot more work, but it will have an immediate positive impact on your SEO visibility.
Do a lot of promotion…to the appropriate crowd. Use the right blogs, forums, social medias (you probably know which ones) to generate good backlinks and traffic.
Ask yourself this question: "Would I feel comfortable sharing my SEO strategies with my colleagues in the industry?" If the answer is no…then you probably shouldn't do it.
Chill Out
This isn't the first time Google has changed it's search engine algorithm, and it will certainly not be the last. SEO is always a work in progress anyway, as you surely know. Google makes the rules and it's up to us to learn how to use them to our advantage.